What's The Best CHEAP Mech Mod You Can Buy Right Now?
By Drake Equation • Updated: 04/03/19 • 4 min read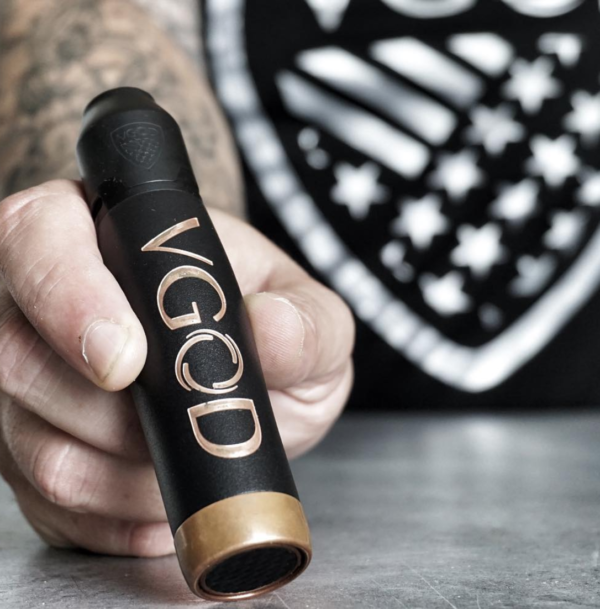 What is the best cheap mech mod you can buy right now? Our expert team of vapers tried a bunch, and they found one that offers unparalleled performance for a great price!
---
Our #1 Top-Rated Cheap Mech Mod – The VGOD Pro Mech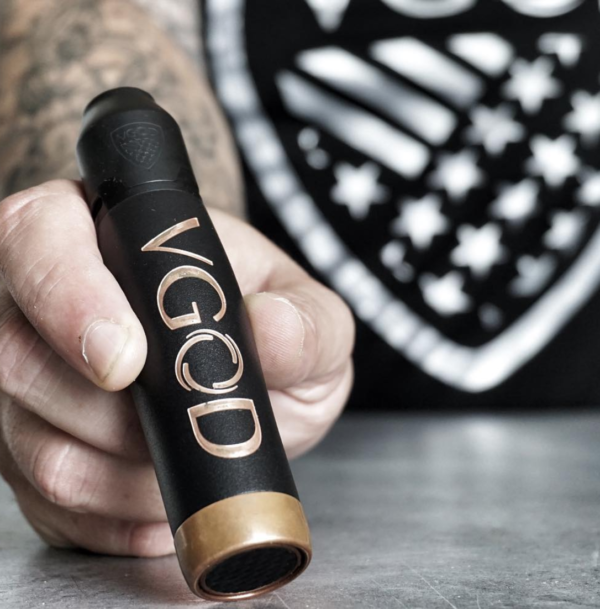 Pin
The VGOD Pro Mech is an American-made mechanical mod that runs on a single 18650 battery. It's designed beautifully and is available in a range of colors.
It looks expensive but this thing delivers unparalleled value for money – especially when you factor in its premium build materials. It doesn't come with an RDA, but it will power any RDA you own. Easily.
The chassis of the VGOD Pro Mech is honed from Durable Billet Copper that has been treated with a durable matte coating. Available in either black or red, this thing looks like a million bucks.
If you want good looks, power, and precision design it is next to impossible to beat the VGOD Pro Mech. Nothing else comes even remotely close…
VGOD Pro Mech Pros
Premium Design & Build Materials
Expertly Crafted Firing Pin & Mechanism
Solid, Robust Construction
Ideal For Atomizers of Any Size
Insane Value For Money
---
Best Budget Mech Kit (RDA Included)
Again, we're gonna have to go with VGOD – this American company just ticks all of our boxes. The VGOD Pro Mech 2 kit is the successor of the VGOD Pro Mech and it also comes with a VGOD Elite RDA too, which is why it is slightly more expensive.
VGOD Pro Mech 2 Kit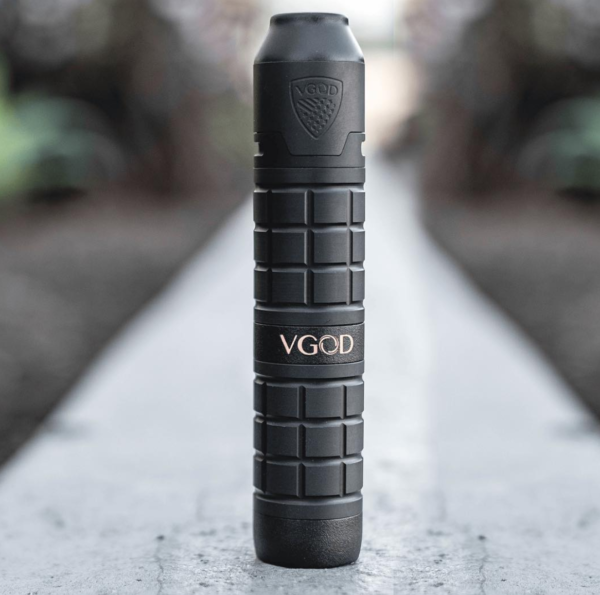 Pin
The design is different this time around. VGOD has gone for more aggressive-styling and, speaking personally, I think it looks totally badass.
Again, you have multiple color options and the same, thoroughly potent power delivery as the original Pro Mech mod. It also comes with a built-in, self-adjusting battery ring that locks your battery in place and ensures there is no shorting.
The exterior design of the VGOD Mech Pro 2 itself was changed to make it more grippy. It works too. This thing sits proper solidly inside the palm of your hand. And for less than $100 for the entire kit, like the VGOD Pro Mech, it delivers truly stunning value for money.
VGOD Pro Mech 2 Kit Pros
Comes With Awesome Elite RDA
Exterior Styling Looks Awesome
Easier To Grip
Packs In Self-Adjusting Battery Grips
Insanely Powerful
Excellent Value For Money
---
Things To Keep In Mind When Using Mech Mods
First and foremost: mechanical mods (or mech mods) are NOT for beginners. If you're new to vaping, this is not what you should be using for your first vape kit. In the wrong hands, mech mods are extremely dangerous because there are no protections in place.
By their very nature, mech mods are unregulated: it's just you, your RDA, and a battery. That's it. Get something wrong and your battery can explode, blowing your face off. And nobody wants that. For this reason, PLEASE ensure you know what you're doing first.
Things You Need To Know To Use Mech Mods
Ohm's Law
How Batteries Work
Amperage & Resistances
How Current Works
Building Coils
If you can do ALL of these things, and you're a veteran vaper, that respects Ohm's Law and knows about battery safety, you're all good. If not, you need to do some research and bone up on your skills.
I really cannot emphasize this enough: mech mods are not for beginners, so don't f**k around with them unless you know EXACTLY what you're doing.
So, to recap:
Drake Equation
Co-founder and Editor of VapeBeat. I make the words.