Pod Mod Vapes are the latest trend to hit the vaping space, but are they the next big thing?
Perhaps.
The idea behind them is pretty simple: make vaping easier and more accessible to current smokers.
Pod mods come in all shapes and sizes, but the general rule of thumb is this: they're an AIO vape (all in one) device that cuts out much of the perceived hassle associated with traditional vaping setups.
Theoretically, anyway.
E Juice is delivered via pods – hence the name "pod mod" – and this negates the need for a separate tank, batteries, and all that other stuff you normally have to deal with when vaping.
You don't need to build your own coils, carry massive 18650 cells, or worry about swapping around parts too much.
These nifty little devices will do everything with minimal moving parts.
And they're growing in popularity too; you might have even seen Dave Chappelle vaping on one of them during its new Netflix special.
JUUL is one of the biggest names in the AIO space and it is now looking to expand further, after a massively successful couple of years.
The company has a new CEO and is now looking for an additional $150 million in investment for 2018.
Demand is MASSIVE and JUUL's only issue at present is not being able to keep up with demand.
Hence the new CEO and nine-figure finance plan.
Pod Mods – Who Are They For?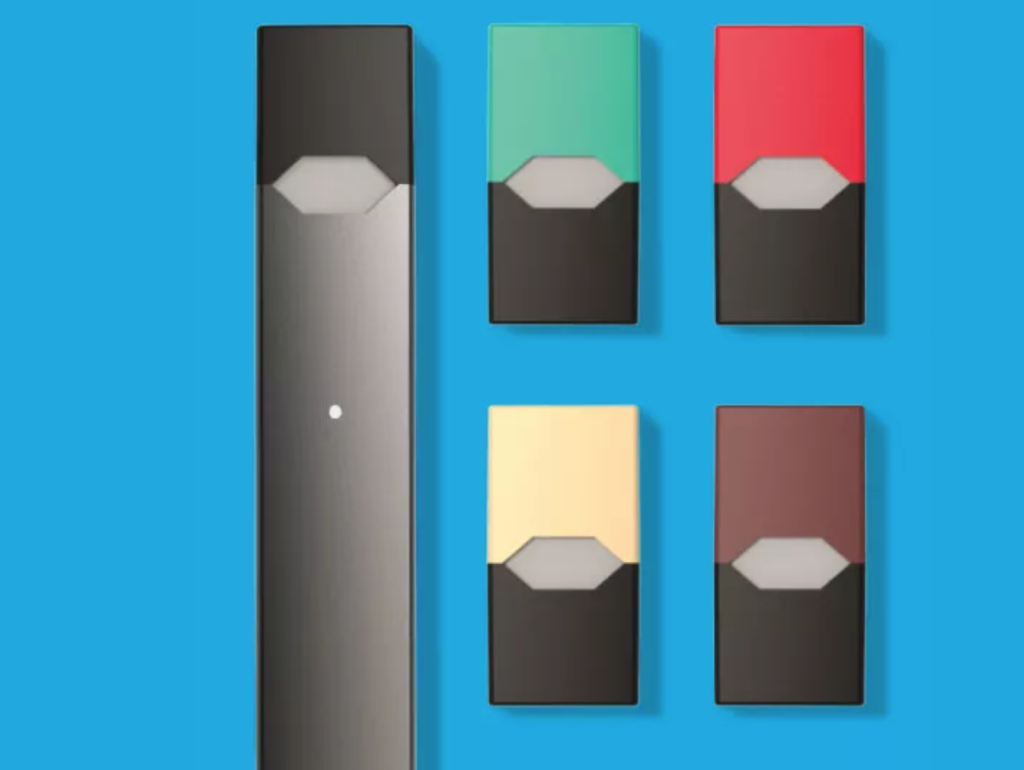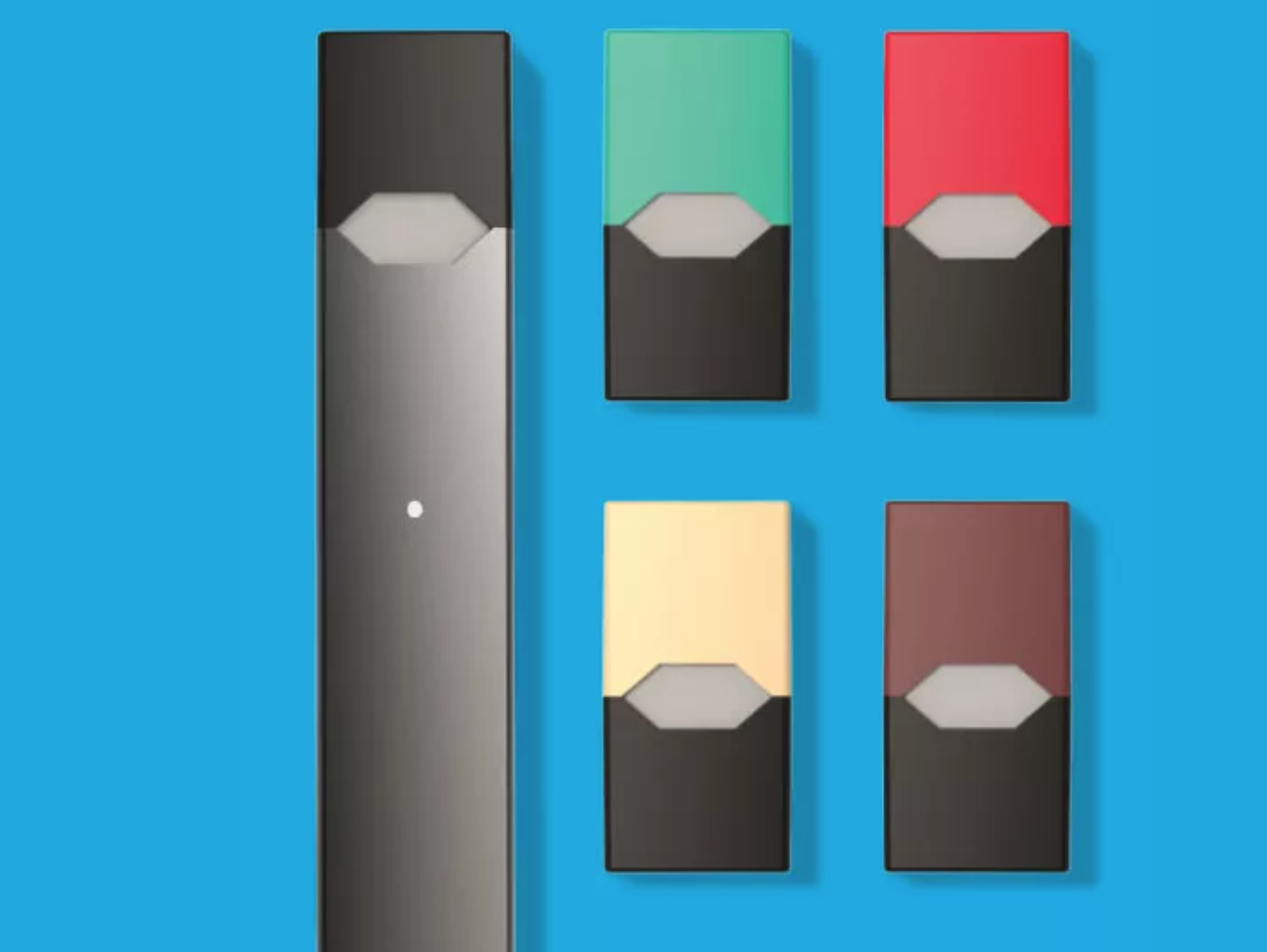 As of right now, pod mods are marketed towards newbies and current smokers.
Quite a lot of people are put off vaping because they think it is too complicated.
You have tanks, mods, coils, and batteries to choose from and this can be rather daunting if you're know nothing about vaping.
In addition to this, most ex-smokers that come to vaping just want something to replace their cigarettes.
They're not interested in building their own coils, PHAT clouds, and making their own E Juice – they just want something that works.
This is where pod mods come into the mix.
The Cigalike REINVENTED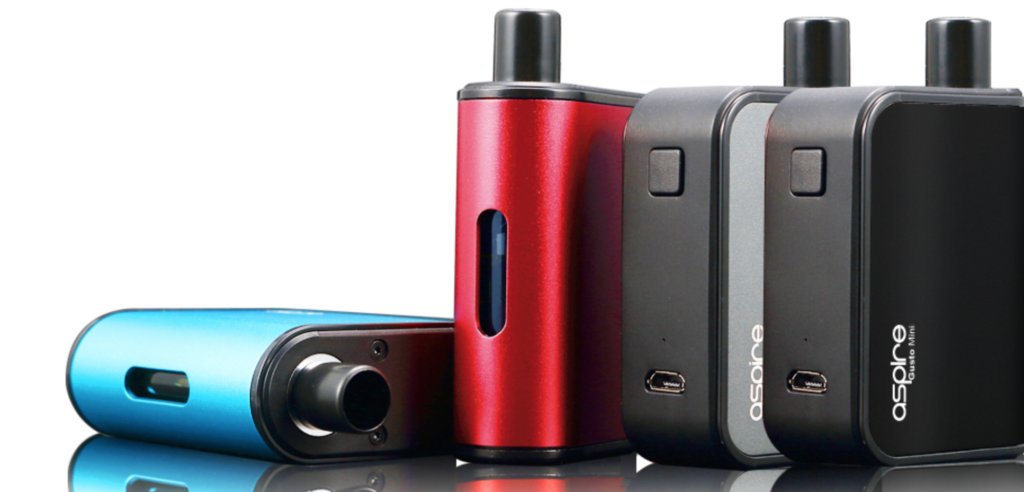 There are a myriad of cigalike options available right now, and there has been since the dawn of vaping, but here's the problem with these setups: 99.9% of them are utter rubbish.
And this is a problem because most people that use them, simply give up after a week or two, completely unsatisfied with the experience, and go back to smoking.
Pod Mods are essentially the cigalike reinvented; they use all the latest technology and design elements in a bid to create a traditional mod-and-tank-experience, just without any of the complications.
On paper, it sounds great. But in reality, things are quite a bit different.
As is always the case, you have a variety of options available to you if you're after a Pod Mod vape.
I've detailed a bunch that I have tested and enjoyed in this post – The Best Pod Mod Vapes I've Tested So Far.
Most of these pod mods are decent setups that are easy to use and provide decent vaping experiences.
Pod Mods and E Juice
This aspect of the Pod system is its most useful, but it also the easiest one to abuse from a corporate standpoint.
If you buy a Pod Mod, it will run on Pods of E Juice that you buy separately and insert to use the device.
You can buy these pods from a variety of places, but a lot of brands DO NOT allow you to refill the pods once you've finished with them.
Personally, I do not agree with this – it's bad for the environment and it forces you to use proprietary E Juice, and that's just not what vaping is about.
This is one of the reasons I like the SMOANT S8 Pod so much 🙂
There are other brands that support fully refillable Pods, and if you want my advice, I would ALWAYS go with one of these. Because once you're locked into a device, the seller gets to call the shots when it comes to how much the pods cost to buy – and, as you probably well know, prices can and often do go up.

The pods are also where companies will make most of their money in the long term. For instance: a user buys a pod mod and three pods of E Juice. They run out, after a week or two, and have to buy more. Where do they get them from? Well, that depends on the type of Pod Mod they own:
If it supports refillable pods – they can just add whatever E Juice they like.
If it's not refillable – they have to buy specific pods from specific retailers. And this, in my view, is just no good.
Therefore, MAKE SURE you get a pod mod that supports refillable pods. You will save money in the long run, have more choice of E Juice, and ensure that you're not tied down to one company's limited line-up of Juice flavours and nicotine strengths.
Pod Mod Kits – Are They The Future?
As of right now, no – not at all.
But with innovation and investment, they could become very popular.
I do really like the simplicity of these setups, for instance, and there is tons of potential for them moving forward.
For now, though, pod mod vapes are targeted more or less exclusively at those new to vaping or current smokers as a quick and easy way to transition from stinkies to vaping.
What AIO Pod Vape Would I Buy Right Now?
Yes. I have about four of them at the moment (and they're all included in our best pod mod picks for 2018 list below)
[wp-compear id="5135″]
---
Drake Equation
Co-founder and Editor of VapeBeat. I make the words.