If you read my DigiFlavor EDGE kit review, you'll know that I was pretty impressed by the SPECTRE tank. Why? Simple: it's one of the best mesh coil tanks around right now for long-lasting coils…
---
Mesh coils are great for flavor and clouds. There are tons of options out there and some even pack in excellent longevity. The DigiFlavor SPECTRE Tank is one such tank – the coils last weeks at a time. And for a kit tank that is very impressive, indeed!
Why? Because "kit tanks" – i.e. tanks that come as part of a kit with a vape mod – aren't usually as good as their standalone, flagship tank counterparts. At least, this is usually the case. The DigiFlavor SPECTRE Tank, however, is the exception to the rule.
You will have to buy the DigiFlavor EDGE kit to access that tank, but that's no bad thing – the EDGE vape mod is very good, indeed. It has wireless charging and it performs like an absolute beast in all modes.
Check out my full DigiFlavor EDGE Kit Review for more details.
DigiFlavor SPECTRE Tank Mesh Coil Performance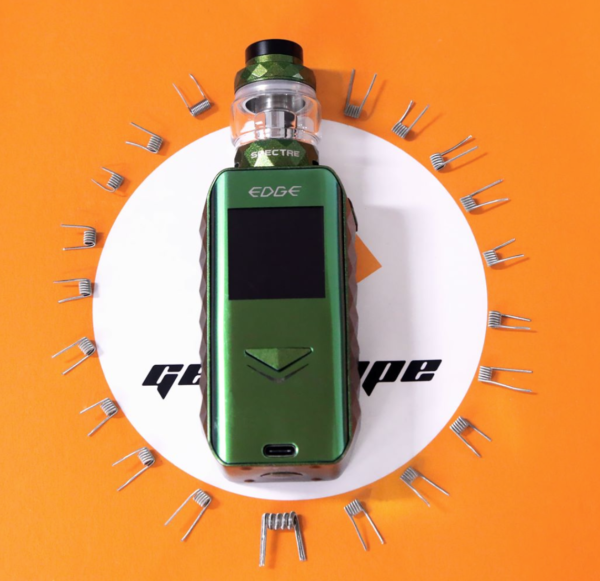 The reason I decided to do a solo post for the DigiFlavor SPECTRE Tank is because of how good its coil heads are. They're mesh coils and, as I write this post, my current coil head is around 13 days old and showing no signs of letting up.
That's almost two weeks. Two weeks of solid, dense, intense flavor from a single coil. This places the DigiFlavor SPECTRE Tank well inside the top 1% of mesh coil vape tanks for overall performance. It delivers stellar flavor, it looks great, and the coil heads last a freakishly long amount of time.
The 0.2ohm coil heads are utterly phenomenal. I'm talking weeks-at-a-time performance, a thing very few other tanks can do right now. This coil head is rated for 30-90W but I find the best spot is 80W once it's been primed and broken in correctly. The flavor is massive and so too are the clouds. Basically, this is one of the best sub ohm mesh tanks around right now. Bar none.
DigiFlavor SPECTRE Tank Design
The SPECTRE is also a very good looking tank too. It features a nice honeycomb-style chassis design, easy to access top-fill, and it'll hold 5.5ml of E Juice with the bubble glass installed.
The 510 pin is nice and sturdy and, taken as a whole, the DigiFlavor SPECTRE Tank is easily one of the – if not the – best kit tank on the market right now. It'll also run SMOK TFV8 Baby Coils, though I wouldn't swap these DigiFlavor Mesh Coils for anything, especially SMOK's inferior ones!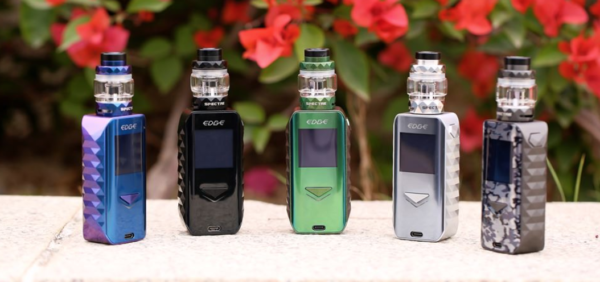 You have cyclopean airflow slots on the bottom for adjustments, though I find the SPECTRE performs best when it's wide open. You get nice, swooshy airflow that is buttery smooth and packed with flavor.
Beyond the flavor and the awesome design, the real star of the show, however, are the coil heads – they are insanely good.
The Only Downside? You Gotta By The Entire Vape Kit…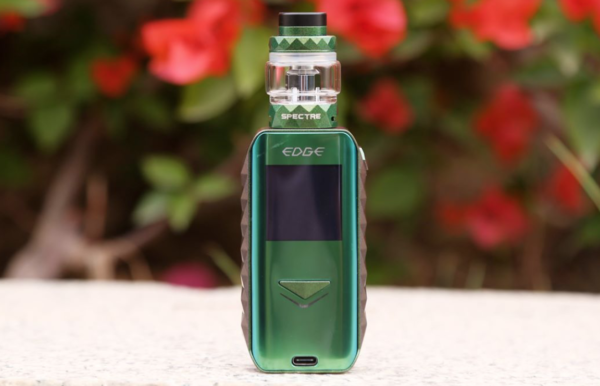 In order to get this tank, you have to buy the DigiFlavor EDGE kit. That in itself isn't a bad thing; it's a great vape mod. But if you already have a decent vape mod, it pushes up the price of acquiring this tank quite a bit. Also, I don't recall EVER buying a vape mod in order to get a tank!
That's definitely the first time I have ever thought/wrote something like that – and that should tell you everything you need to know about this tank. For mesh coil performance, I'd say it is up there with the #1 mesh coil tanks on the planet right now.
If you're after a new mod and tank, I'd 100% recommend you check out the EDGE kit. The vape mod itself is great and the tank it comes with – the DigiFlavor SPECTRE – is utterly fantastic and better than 99.9% of other mesh coil vape tanks on market right now.
You can pick up the DigiFlavor EDGE kit via VaporDNA for $59.99 (Down From $108.99)
Drake Equation
Co-founder and Editor of VapeBeat. I make the words.