I love a good acronym, and RSA is the latest to hit the vape space. It means "Rebuildable Squonk Atomizer" — And these are the best RSA vape tanks around right now… so if you're after a BANGIN' RDA for squonking with, these are the vape tanks you need to be looking at right now!
---
Unless you've been living under a big-ass rock for the past 12 months, you'll know ALL about squonking and squonk mods.
This new style of mod (and vaping) has become very popular in the last few months. And the reason for this is simple:
You NEVER have to drip E Juice in your RDA/RSA ever again, as your mod contains a bottle full of E Juice that is sent to the atomizer as soon as you give it a squeeze (or a squonk).
The rise of squonk mods has had a knock-on effect on the tank space as well – we now have rebuildable vape tank designed exclusively for squonking.
And these are called RSA – Rebuildable Squonk Atomizers (and they're MADE for squonking). 
The Best RSA Vape Tanks I've Used So Far…
1) Wotofo RECURVE RDA
Best Price: VaporDNA – $29.99
Mike Vapes and Wotofo seriously smashed it out the park with this one. The RECURVE RDA is easily one of my favorite RDA/RSA tanks around right now.
It looks badass, with its unique styling, and it vapes like a champ.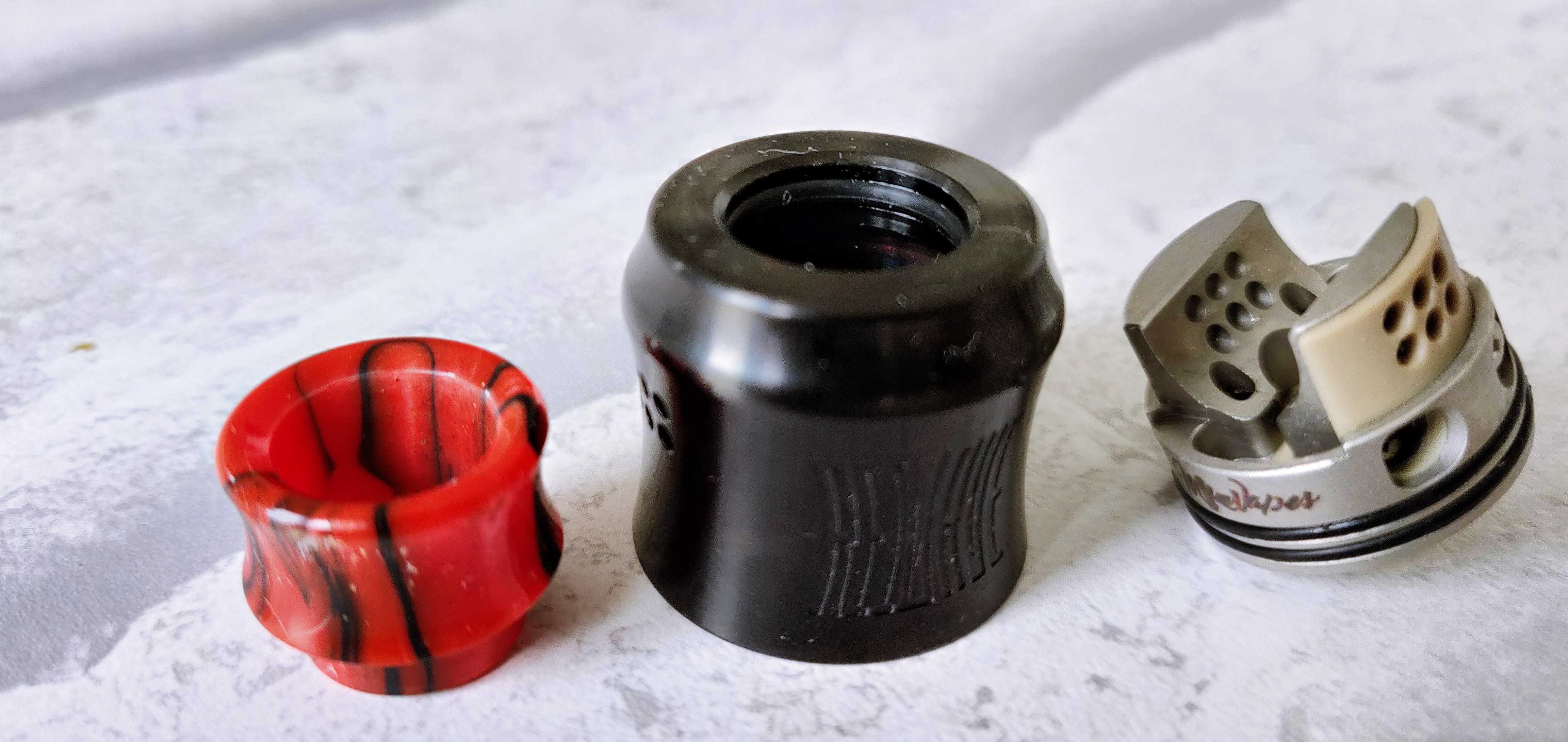 ---
It is also one of the best squonk RDAs that I have ever used, simply because you can squonk your pants off and it never leaks.
The airflow is brilliant and the flavor I get from this tank is utterly sublime.
If you're after a solid, reliable, flavor-chugger, then the RECURVE RDA should be HIGH on your list.
2) Vandy Vape Pulse 24
Best Price: DirectVapor – $22.95 (FREE SHIPPING)
The Pulse 24 RDA is a kit RDA, and usually, kit tanks aren't all that.
But the Pulse 24 is the exception to the rule. It is utterly fantastic for flavor and for squonking.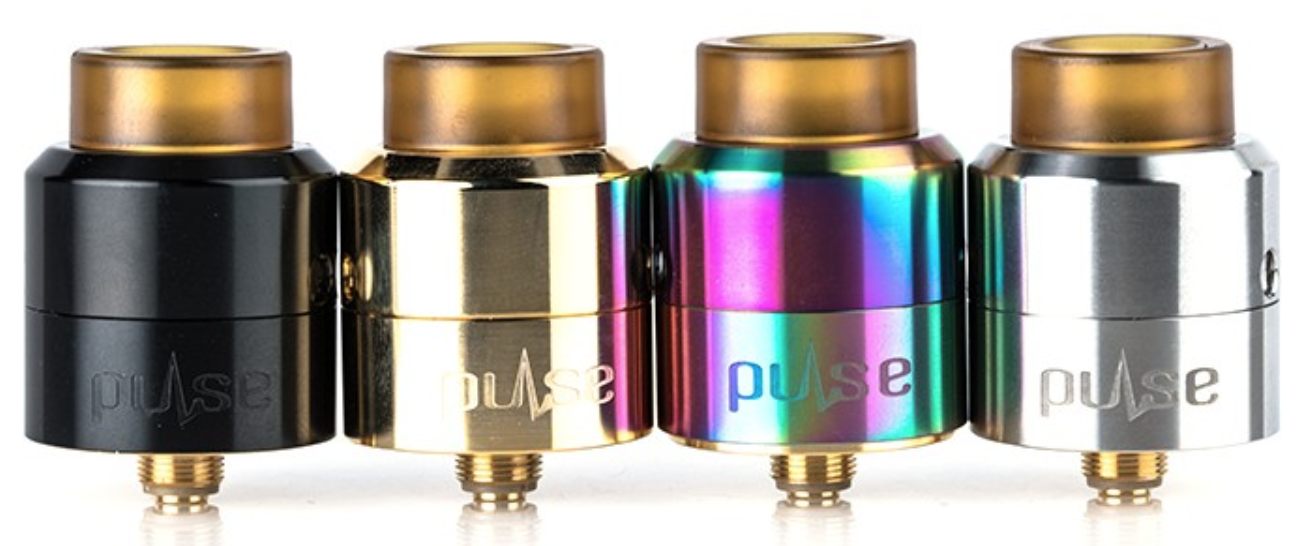 ---
I was blown away by this RSA when I first tested it out, as part of the Pulse Squonk kit.
This was mostly down to the fact that I had ZERO expectations.
The initial hit I got was immense.
The flavor is like what you get on the Lush Plus RDA, which is one of the biggest flavor-chuggers of all time in my view.
---
3) ASMODUS C4 24MM
Best Price: VaporDNA – $29.99
This is probably the least well know tank on this list. But do not be put off by this – the ASMODUS C4 24MM is a proper banger.
It's squat, small, and it kicks A LOT of ass.
The flavor and airflow, which is slightly restricted, converted my almost instantly, earning the ASMODUS C4 24MM a dedicated place in my weekly rotation.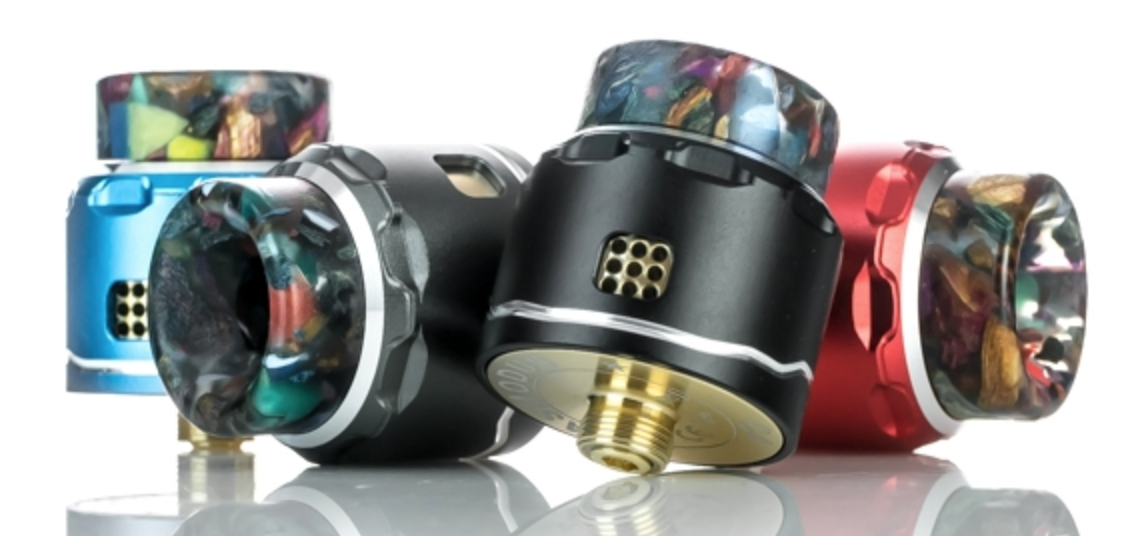 ---
If you're a fan of MASSIVE flavor, small-yet-easy-to-use decks, and excellent squonking abilities, you should 100% check out this lesser known RDA.
It is freakin' amazing. I'm converted, and I think you will be too once you see what this little guy can do.
4) OUMIER Wasp Nano RDA – The Cheapest Option (That's Also Very Good)
If you're after something super-cheap that also kicks out MASSIVE flavor, then you should definitely check out the Wasp Nano RDA by OUMIER.
This RDA is tiny. But the flavor it kicks it is enormous; and for the price, well… it has few competitors. Unless you go the clone route.
PROS
Good Flavor
Easy To Set-Up
Squonk Compatible
VERY Cheap!
Things To Keep In Mind
You Need To Place Coil Correctly
Delrin Model Looks Messy After Use
Small & Flavorful
The OUMIER Wasp Nano RDA isn't one of the greats. Nor is it a classic. But it is definitely OK – even more so when you consider the price ($19). If you're after a cheap, easy to use RDA that delivers great flavor then the OUMIER Wasp Nano RDA comes recommended. Speaking personally, this style of RDA isn't really my cup of tea. But I can definitely see why plenty of vapers would dig it.
Best Place To Buy Online?
Related Posts: