There are plenty of ways to take CBD, from gels to creams and oils, but what about CBD bioavailability? Which type of CBD is the best? Let's find out…
---
If you're curious about which type of CBD is the most effective, delivers the most bang for your buck, and has the most bioavailability (meaning how quickly it is metabolized by your body), you're not alone – I have been wondering about this for years, so I decided to find out once and for all…
I use CBD pretty regularly; it helps me with my stress levels and, as an added bonus, my regular CBD usage helps me recover faster after prolonged, intense running sessions.
I've used gels, creams, edibles (gummies), vape juice, and CBD oil.
But which is the most effective? Which type of CBD is absorbed by your body fastest? And which delivers the desired effects quickest?
Let's put this debate to bed once and for all…
CBD Absorption: How Fast Does It Enter Your System?
As you're probably well aware, there are myriad different types of CBD products. You have CBD gels, CBD edibles (like these delicious CBD Chocolate Balls), CBD oil, CBD vape juice, and CBD vape pens.
Each serves its own purpose; gels and creams are great for people that don't vape, for instance, and food-based CBD is easy to fit into any diet.
But because of the nature of your body's metabolism, the way in which CBD is absorbed varies MASSIVELY depending on the delivery method. And if you're after the most effective form of CBD, it pays to know which type of CBD has the most bioavailability.
CBD Bioavailability Chart – Absorption Rate & % Entering Bloodstream
| | | |
| --- | --- | --- |
| Method used | Uptake into your bloodstream | Time to take effect |
| 1. Swallowed/ingested | 4 – 20% | 30 minutes – 2 hours |
| 2. Sublingually (under the tongue) | 35% | 15 – 25 minutes |
| 3. Rectally | 8 – 50% | 20 – 60 minutes |
| 4. Inhaled or vaporized | Up to 56% | 10 – 20 minutes |
| 5. Topically (rubbed into the skin) | Can be up to 45% but stays localized (enters local tissue & small blood vessels only). | 25 – 45 minutes |
Which Type of CBD is Most Effective?
As you can see, the most efficient type of CBD, based on uptake into your bloodstream and the time to take effect, is vaporizing CBD in a vape pen or dry herb vaporizer – this usually delivers around 56% into your bloodstream within 10-20 minutes.
The next best method is CBD oil placed under your tongue (sublingually) with 35% uptake into your bloodstream and around 15-25 minutes to take effect. Of course, these rates, specifically the time to take effect, will be dependent on your body weight.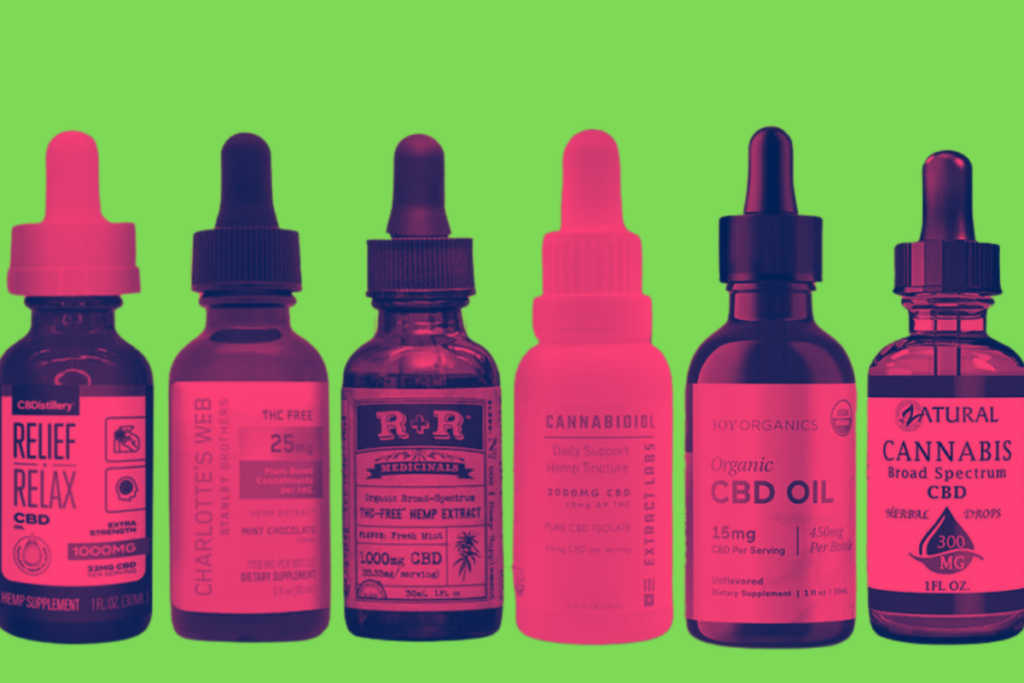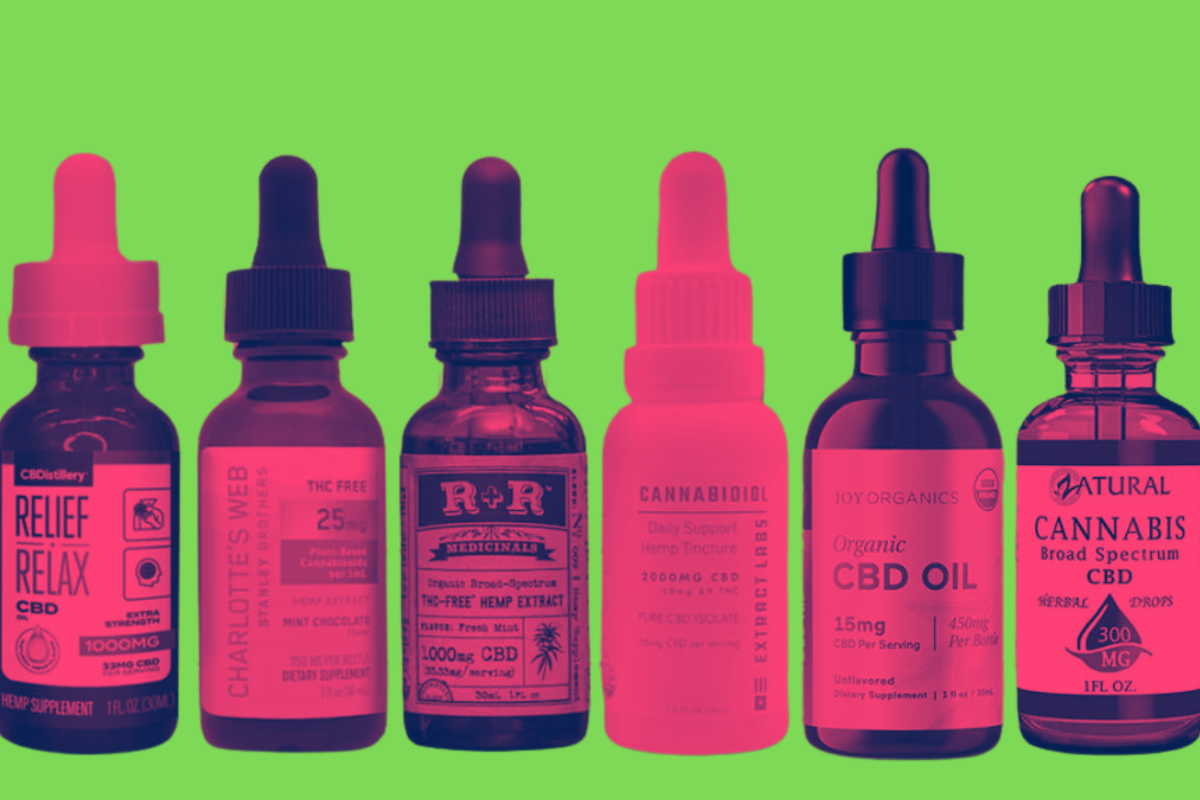 The heavier you are, the slower the uptake of CBD in your bloodstream. You'll also need a higher dose to get the same effects as someone that is lighter than you – just as it is with alcohol and other substances.
Incidentally, taking CBD the French way – or rectally (up your butt) – has close to 50% absorption rates and the CBD will take effect within 20-45 minutes. To do this, you'll need capsules. You'll also need to make sure that they're designed for rectal insertion, too.
This is VERY important, so please do double-check before placing anything up your butt!
Different Types of CBD Compared
How To Increase Absorption of CBD
If you want to ensure the maximum amount of absorption, take your CBD with some high-quality fat. MCT oil or avocado, for instance, are popular sources of healthy fats that people use to compound the bioavailability of CBD.
How it works is simple: if you're taking CBD oil, say, in your coffee in the morning, simply add a few drops of MCT oil to it. The fat in the MCT oil will compound the effects of CBD by as much as FOUR FOLD. Impressive, right?
Another alternative method for making CBD more bioavailable is to use water-soluble CBD. The reason this type of CBD is more potent, and has more bioavailability in your system, is that it can quickly bypass your gut wall and avoid the first stage of digestion (which can blunt CBD's compounds).
What's The Optimal Way To Take CBD?
If you want to get the absolute most bang for your buck from CBD, my advice – based on everything we've discussed – is to shove it up your butt.
I'm joking. Sorry, I couldn't resist.
The best way to take CBD, for the vast majority of people, is via oil, where you drop some CBD oil under your tongue. With this approach, you don't need to vape or inhale anything, anyone can do it, and it will ensure you get the maximum effects from your CBD.
CBD oil has a high level of bioavailability, can be added to food and drinks, is relatively cheap, and it lasts longer than most edible and drink-based forms of CBD.
CBD oil is also available in far higher strengths too, though most people will be just fine with 1000mg CBD. If you're an athlete and you're looking to use CBD to help with recovery, we'd recommend Love Hemp's 6000mg CBD oil – it is fantastic for recovery.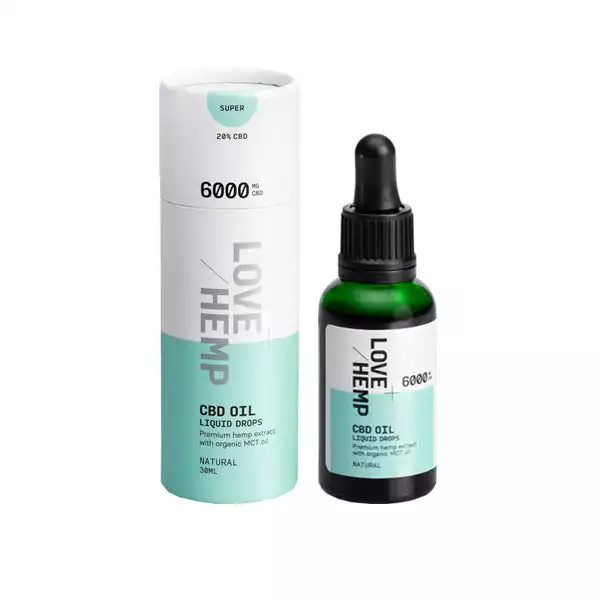 Love Hemp 6000mg CBD Oil
Pros:
Broad Spectrum 6000mg CBD

30ml Bottle

20% Super Strength

Premium Hemp Extract with Organic MCT Oil

100% Natural Ingredients

Pipette for Precise Dosage

Vegan

0% THC

Gluten Free

Eco-Friendly Packaging
Buy Now
For everybody else, you'll be more than fine with CBD strengths of 1000mg or less. I don't tend to go any lower than 500mg with CBD oil, though – you just end up taking more to get the same effect you would from a single dropper of higher strength CBD.
This is why I mostly use Love CBD's 3000mg CBD oil; it's strong enough to aid in recovery after long runs, it helps with my mood and stress, and it is great for helping me wind down after a long, stressful week.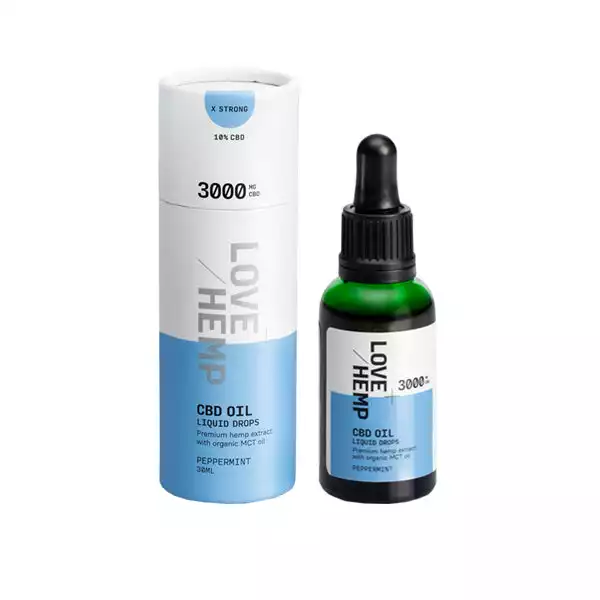 Love Hemp 3000mg CBD Oil
Pros:
Broad Spectrum 3000mg CBD

30ml Bottle

10% Extra Strong Strength

Premium Hemp Extract with Organic MCT Oil

100% Natural Ingredients

Pipette for Precise Dosage

Vegan

0% THC

Gluten Free

Eco-Friendly Packaging
Buy Now
Drake Equation
Co-founder and Editor of VapeBeat. I make the words.