If you don't vape, hate creams, and aren't keen on capsules, there is an alternative way to get CBD into your system – CBD chocolate balls
---
Everybody likes chocolate, right? I mean, it is one of the most commonly eaten foods, across all cultures, on earth. Europeans like chocolate, and Americans LOVE chocolate. Japanese, Mexican, and Portuguese too.
Given humanity's collective love of chocolate, it was only a matter of time before someone decided to make a CBD chocolate product. And this is great news for anyone who A) doesn't vape, B) hates the tastes of CBD oil, and C) doesn't like taking capsules or using cream.
In addition to this, the brand behind these CBD chocolate balls – Love Hemp – is one of the most respected and well-known UK CBD brands too, so you know you're in good hands with this product.
I'd never tried chocolate CBD before but on the advice of my partner, who loves CBD, chocolate and has bought these types of products multiple times, I decided it was time to possibly add some tasty CBD-infused treats to the CBD section of the VapeBeat Store.
Love Hemp's 50MG Dark Chocolate CBD Balls
Of course, like all the products sold via this site: either myself or another member of the team tests out the product thoroughly. I took it upon myself to test out Love Hemp's CBD Chocolate Balls before getting some in stock.
It's a tough job, I know, but somebody's gotta do it.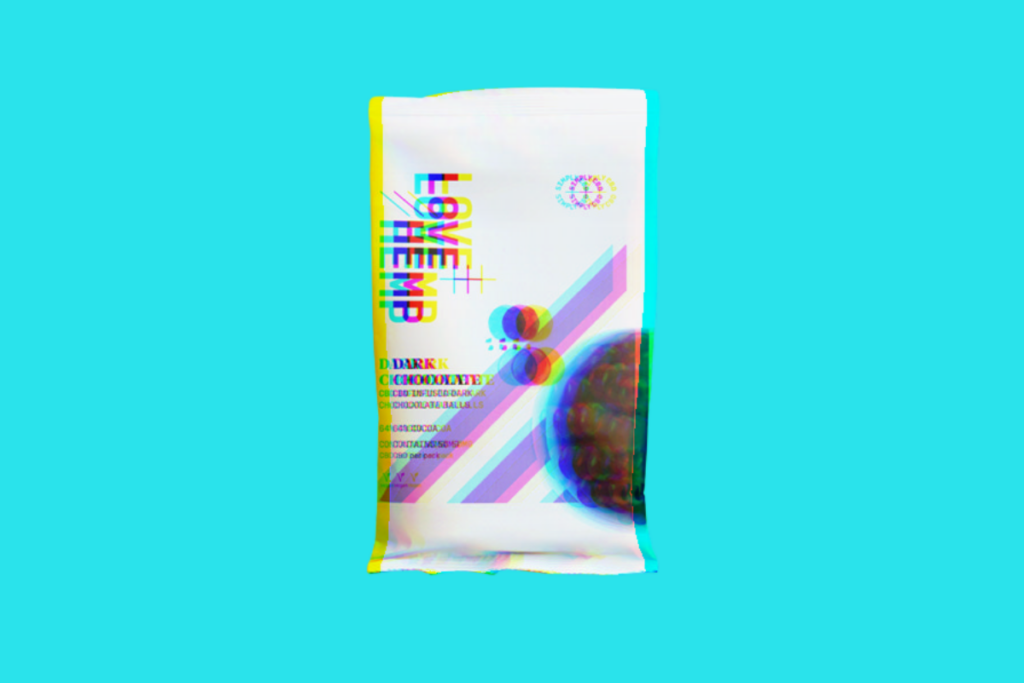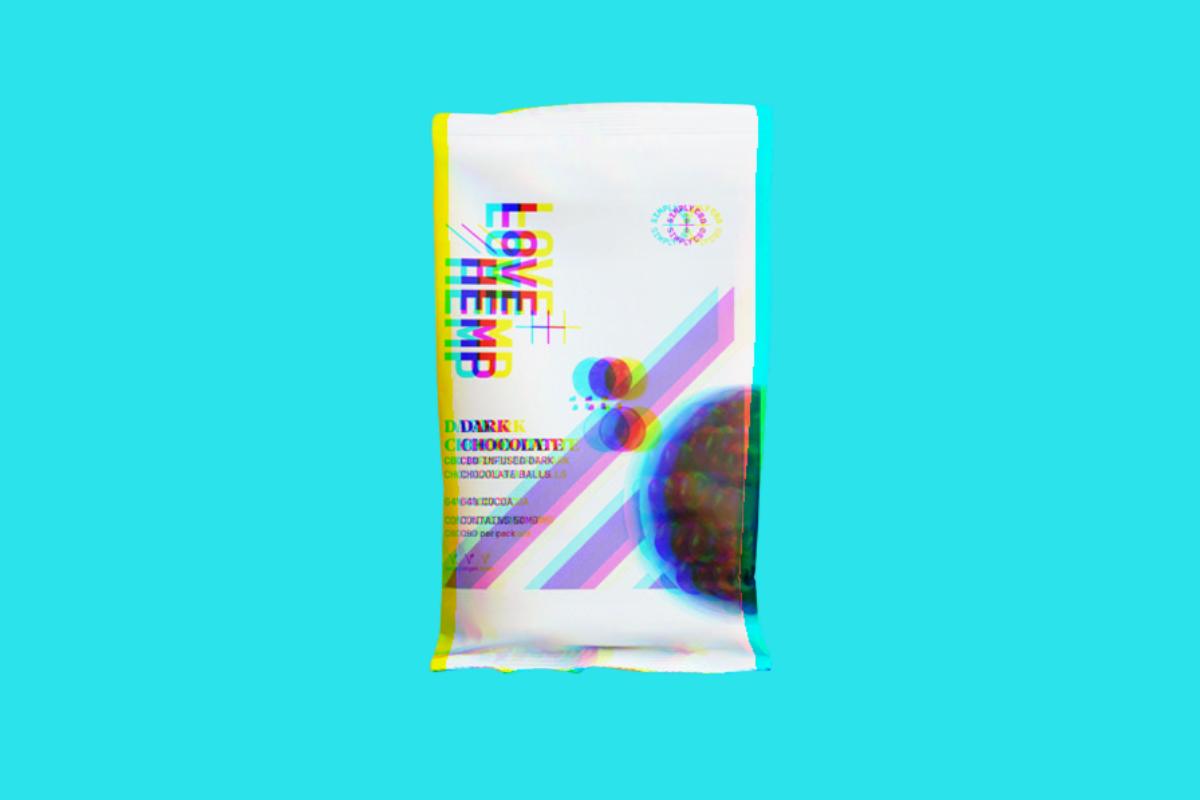 First and foremost, these taste great. If you hate the way CBD tastes, you'll love Love Hemp's 50MG Dark Chocolate CBD Balls – they taste just like dark chocolate, having all the rich, nutty notes. Each little chew has a wonderful texture as well, just like my favorite chocolate treats.
How Do You Use Them?
How you use CBD will depend on your current situation. I use CBD quite a lot but as a recovery tool for running – it is great for dampening muscle pain and delayed onset muscle soreness, especially after longer, more challenging runs (basically, anything over 10 miles).
The CBD oil I use for post-run recovery is the strong stuff, so if you're after the strongest possible CBD, Love Hemp's 50MG Dark Chocolate CBD Balls are not that – each ball contains 5mg of CBD. That's enough for an effect, especially if you're taking it to unwind or sleep better.
Best CBD Chocolate Balls?
Are they the best CBD chocolate balls? I'll go as far as saying they taste great, just like high-quality dark chocolate which, if you like that sort of thing, is all you can ask for really.
I couldn't taste the CBD. There was no terpenes aftertaste, either – just sweet, dark chocolate. Prior to stocking these, the team road-tested a bunch of other brands too – the other good ones are listed below.
One of them – Cheerful Buddha's (70mg) – is an actual chocolate bar and it is very good.
As always, with stuff like this – they ain't cheap – so you need to make sure you moderate yourself: treat it like you would any other type of CBD.
Just have one and then PUT IT AWAY.
Otherwise, you'll be eating an entire pack in one sitting and that, well… that's an expensive habit right there.
Is Chocolate CBD As Good As CBD Oil?
But to aid recovery or help manage pain, you're going to need some CBD that is a little stronger. I'm a big fan of Love Hemp's 3000MG CBD Oil. This stuff is great for post-run recovery and soreness. But that's because it is has a huge amount of CBD in it – 3000MG is a lot more than 50mg!
Love Hemp's 50MG Dark Chocolate CBD Balls are ideal for anyone that struggles to unwind or relax before bed; has slight issues with anxiety; or, just wants something to help calm them down a little before a big meeting or social event.
If that sounds like you, just one or two Chocolate CBD Balls will be all you need to equalize things.
Love Hemp's 50MG Dark Chocolate CBD Balls Ingredients:
50mg Pure CBD
10 Jelly Dome Sweets
5mg per Jelly Dome
Mild Strength
Laboratory Tested
100% Natural Ingredients
0% THC
Gluten-Free
Eco-Friendly Packaging
Again, if you're struggling with more serious symptoms – things like headaches, migraines, or more severe anxiety – you'll want to go with a stronger type of CBD.
Love Hemp's stronger CBD oil is what you should be looking at here. Or, FitCBD's oil which, again, is much, much stronger than standard CBD and is designed specifically for athletes.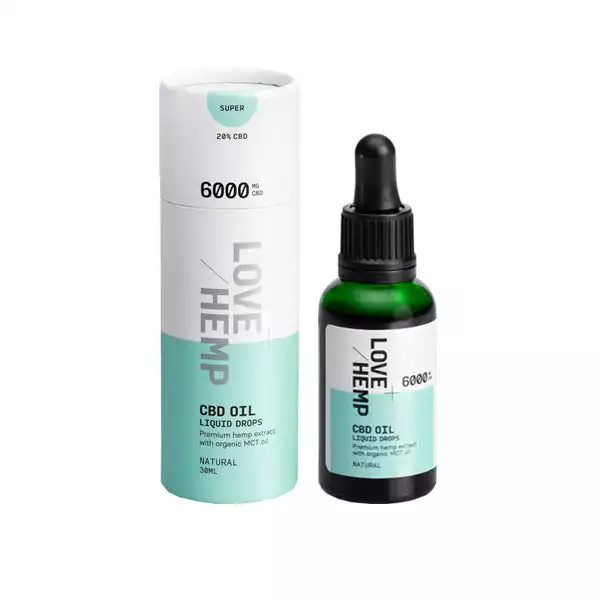 Love Hemp 6000mg CBD Oil
Pros:
Broad Spectrum 6000mg CBD

30ml Bottle

20% Super Strength

Premium Hemp Extract with Organic MCT Oil

100% Natural Ingredients

Pipette for Precise Dosage

Vegan

0% THC

Gluten Free

Eco-Friendly Packaging
Buy Now
For everybody else, meaning those that just want a little more zen in their day, Love Hemp's 50MG Dark Chocolate CBD Balls are perfect for sampling the delights of CBD without breaking the bank.
And if you need something a smidge stronger, go for Cheerful Buddha's 70MG CBD Dark Chocolate instead.
Drake Equation
Co-founder and Editor of VapeBeat. I make the words.