When it comes to water-soluble CBD, you have plenty of options. But, as always, it pays to know which brands are actually worth bothering with – here's my pick of the litter for 2021
---
Water soluble CBD is fast-becoming the most popular way to ingest one of nature's most popular compounds. Studies suggest that water soluble CBD has 4.5 times the bioavailability than lipid-soluble CBD.
Obviously, this study caused quite a stir.
And rightly so too; making your CBD 4.5 times as potent is brilliant. It means you use less, save money, and get more benefits from using the products.
I've always preferred to take my CBD in either a drink or via a dropper under my tongue. I know this is a vape blog, but I seldom vape CBD. I find it too wasteful, especially since you don't need to use CBD every day.
Best Water Soluble CDB Brand Right Now
1) American Shaman
After testing a bunch of different brands, both powdered ones and oils, American Shaman's water soluble CBD is my current all-time favorite brand.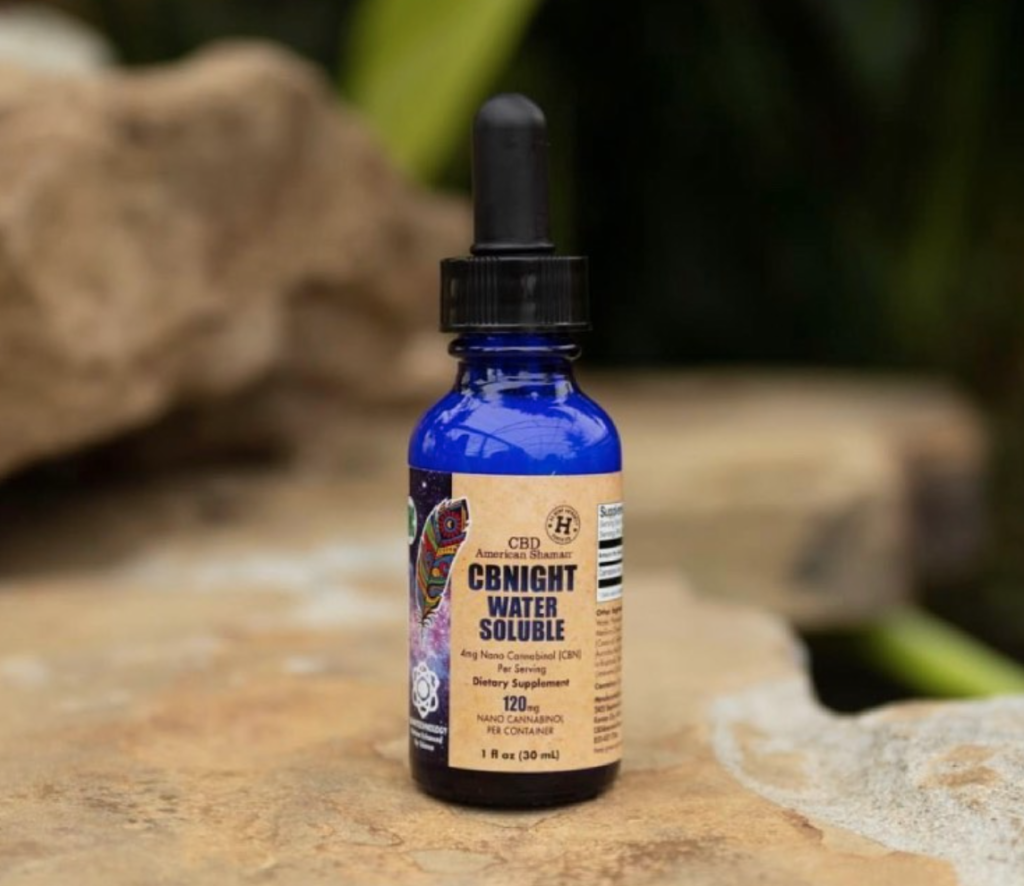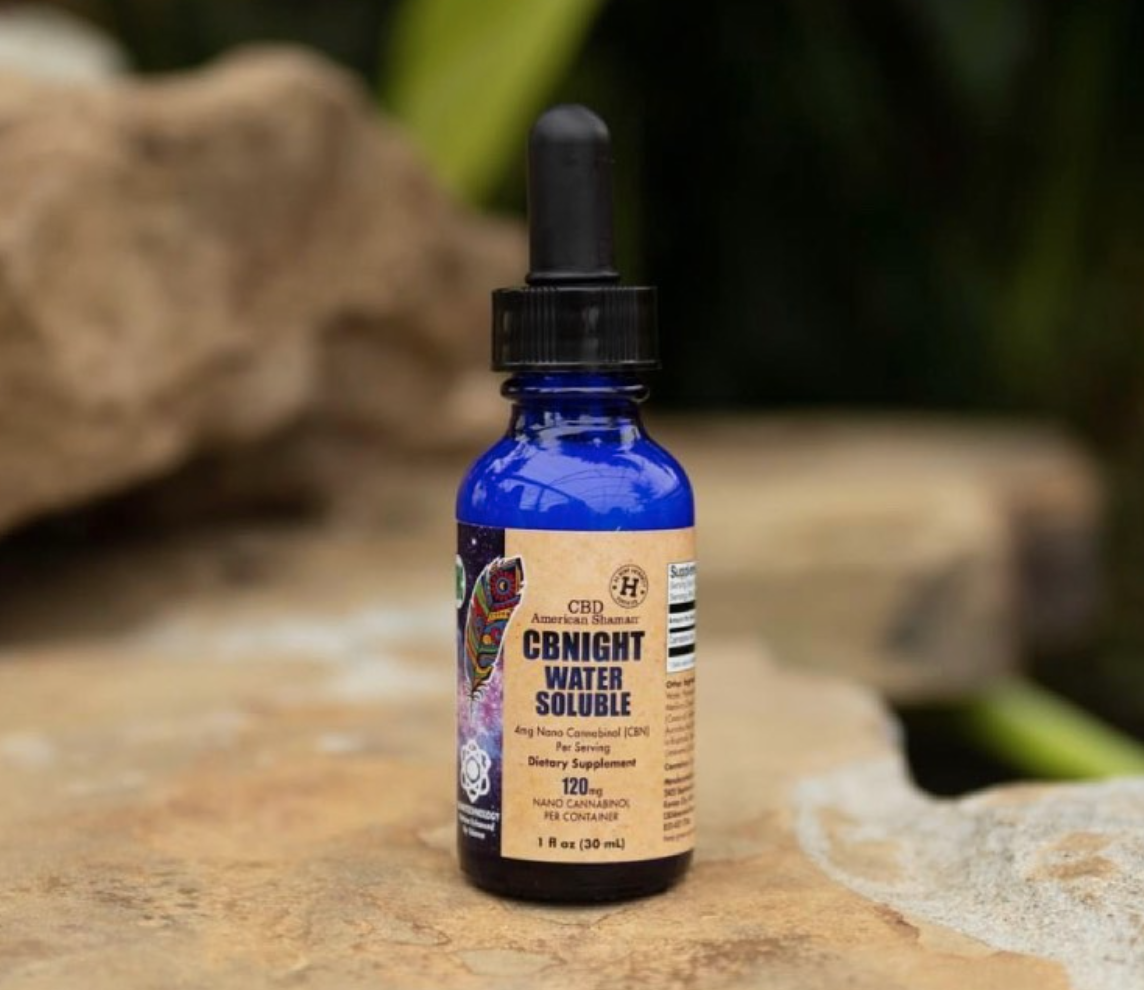 Designed for use inside drinks or food, this stuff is super-useful. The extraction and treatment process to make it water soluble is actually pretty interesting –
We make our water-soluble CBD is made using nanotechnology, which makes the CBD particles smaller for easier absorption and better bioavailability. This smaller particle size allows the oil to dissolve in water and to enter the body quicker, allowing the effects of CBD to occur much quicker than non-water-soluble CBD. Our water-soluble CBD uses our proprietary process to bring you the highest quality nano CBD oil for the best price.

American Shaman
The net result of this innovative process is that American Shaman's water soluble CBD is 10X more potent than its competitors' products which means you use less, get more benefits, and save money in the long run.
---
2) Joy Organics
A lot of people drink Red Bull or other energy drinks in order to kick start their day (or, in my case, deal with a full time job and kids). But what if there was a more natural way to boost your energy levels?
This is where Joy Organics' water soluble CBD power comes into play. Made with 12.5 mg of broad spectrum CBD and 75 mg of caffeine, this CBD powder contains Aloe Vera Leaf Powder, Asian Ginseng Root Powder, Maca Root Powder, Caffeine, and Stevia.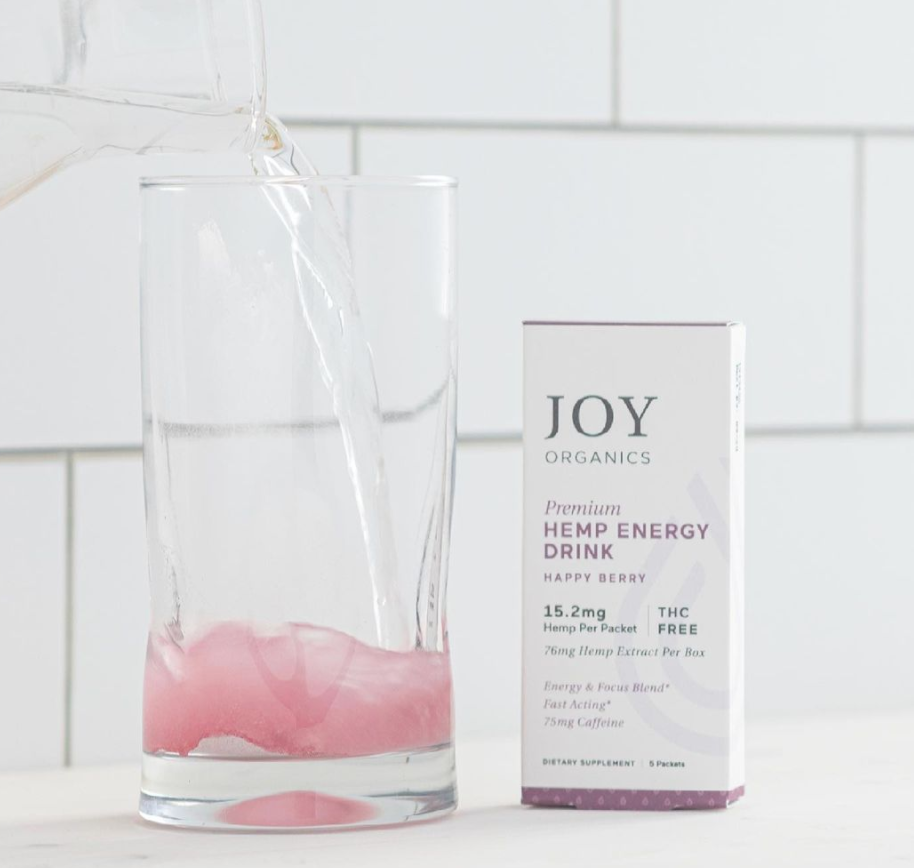 It comes in a sachet, and you get five in a box for $16.99. All you have to do is add to a drink and gulp it down. It tastes pretty good too, infinitely nicer than Red Bull or Monster, and it doesn't have anywhere near the sugar/calorie count either.
As a pick-up in the morning, this stuff is POTENT. With 75 mg of caffeine and 12.5 mg of broad-spectrum CBD, it not only makes you feel really energized, making it a great pre-workout, but it also helps balance out your mood and it helps with aches and pains.
It definitely is not something you want to take before bed, however – the caffeine content will keep you up all night. But if you're looking to ditch your sugary energy drinks and get some CBD in your system, this water-soluble CBD powder is well worth a look.
---
We review PLENTY of CBD brands on VapeBeat. Over the years, I think I have personally tested around 100 different CBD brands.
Only a few stand out from the crowd though, an elite handful of brands that, over the years, I've gotten to know pretty well.
The two brands up top are there for a few good reasons:
They make the highest quality products on the market;
There CBD is pure and free from any GMOs;
And, finally, because out of ALL the brands I have tested, they are the only ones I have consistently used again and again.
Why Only Two CBD Brands?
I could list more, make it an arbitrary list of 10 or 20 brands. But I don't think it is necessary to do that; if you're looking for the best options, these two are basically it.
I trust these brands, basically.
I know how they make their products, and I know how passionate they are about what they do. I also know that they both work great, as they're the two main brands that stood out to me during the past 12 months.
And if you're not interested in water-soluble CBD, check out our guide to the different types of CBD – there are loads of different options!
Which Oil is Better Than Powder
For me, I prefer American Shaman's water soluble CBD because it comes in a bottle and I can add to my drinks whenever I like. Joy Organics' water soluble CBD comes in powder form.
Water soluble CBD via powder is fine but I prefer to use oil; it keeps better, you're not forced to use the entire packet once it is open, and, in my experience, it tends to taste better.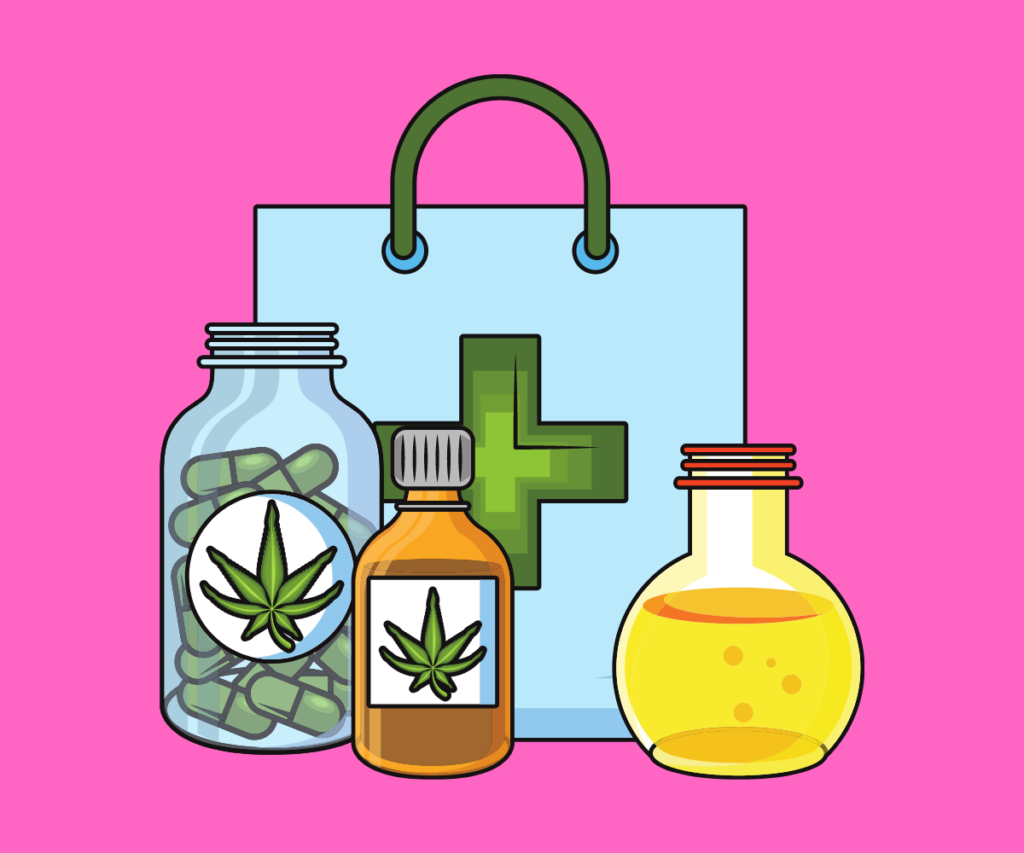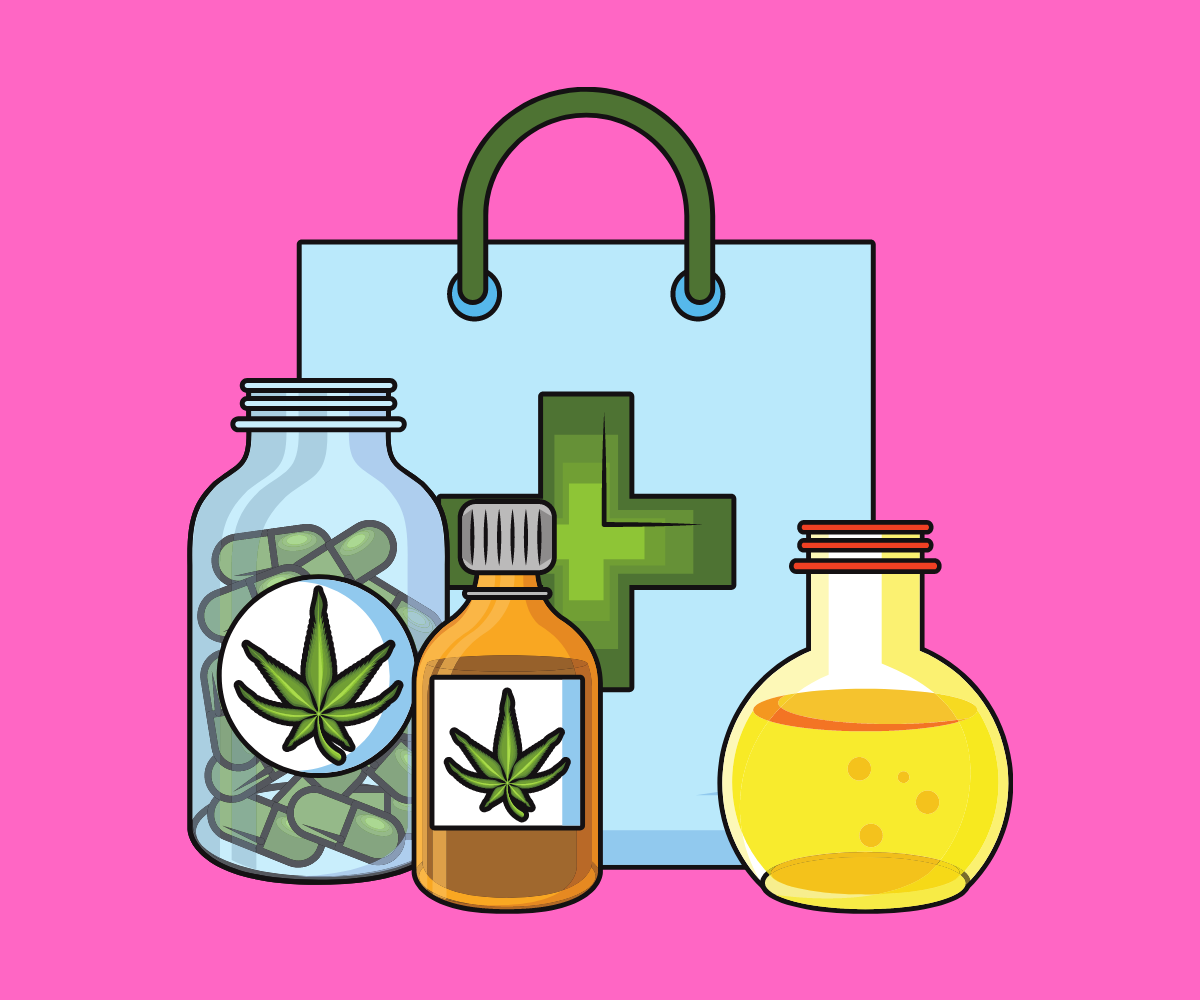 Why? Oil is far less processed than powder, so it is closer to what nature intended. And for a health and wellness supplement, this is exactly what you want.
For this reason, I would say that American Shaman's water soluble CBD is just about the best quality option on the market right now. It comes in the following flavors: Cherry Limeade, Grape, Hemp, Piña Colada, or Lemon.
And it is priced very reasonably – just $59.99 for 30ml. Although you can get 20% off by using this code AMERICAN20 via this link.
Conclusion
You can get water soluble CBD in one of two forms: powdered inside packets or as oil.
I prefer to use water soluble CBD in oil form; it tastes better, it is less processed, and it is closer to how nature intended it to be.
Water-soluble CBD is 4.5 times more potent than normal CBD. And that's just the powdered version. American Shaman's water-soluble CBD oil has 10 times the bioavailability of standard, powdered CBD.
This, as well as its price, quality, and selection of flavors, is why it is my current favorite water-soluble CBD product right now.
For the asking price, you'd be hard pressed to find a better quality CBD product on the market right now.
I use American Shaman's water soluble CBD to recover from long runs, to take the edge of my hangovers on the off chance I go out and have a drink, and basically help me feel like a more well rounded human being!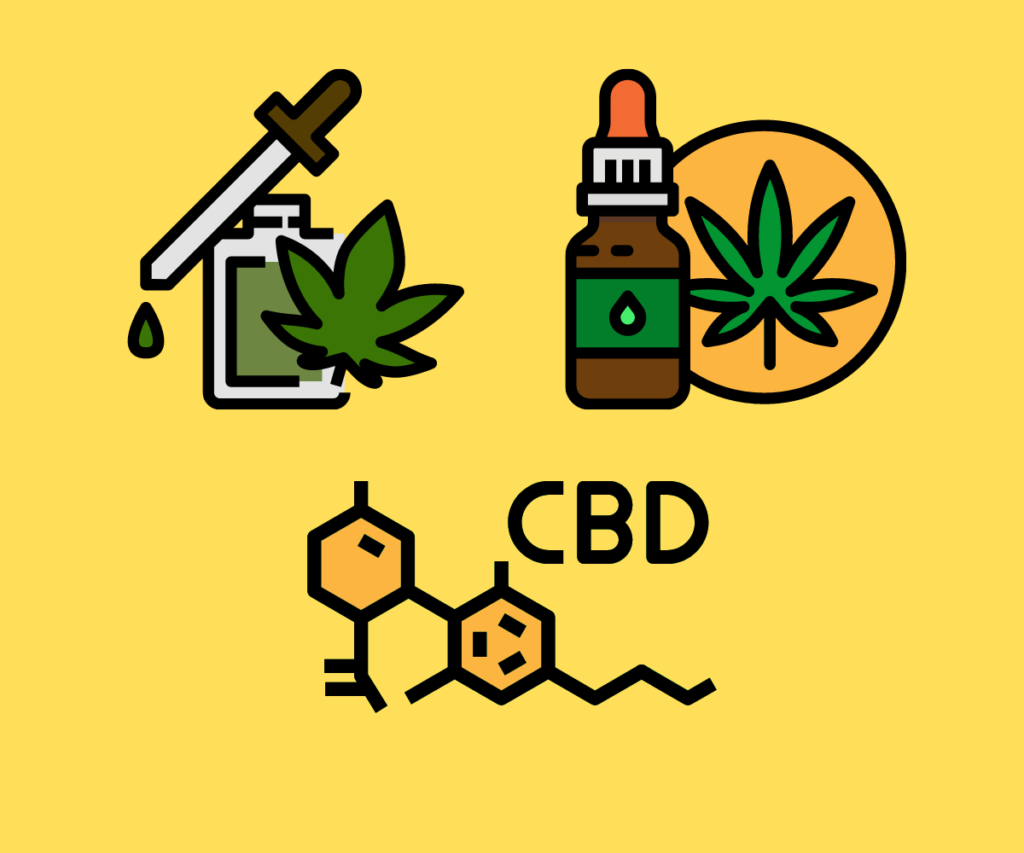 CBD, especially if you're putting a lot of stress or load on your body with exercise and work, is essential. I had no idea how stressed my body and mind were until I started regularly supplementing with CBD.
I thought I was fine, then after a few days of taking CBD this new guy showed up – he had more energy, had better moods, fewer aches, and pains, and generally felt better inside and out.
You do hear a lot of BS about CBD, but it does have plenty of benefits, especially if you're life is relatively stressful. It basically takes the edge off things, helps you to relax.
And for sports, things like running and cycling, it is amazing – I recently did a 14 day 10K running streak. And the only reason I pulled it off was because of CBD…
During the past 24 months, American Shaman's water-soluble CBD is the ONLY CBD product I have used – it is that good. I add mine to sparkling water with MSM and freshly squeezed lemon.
And I drink one every day as soon as I'm back from my evening run. It helps me sleep, relax, heal, and feel human.
I love this stuff. Check out all the flavor and strength options here.
vapebeat