After seeing an ad on TV for ACCESS CBD, I bought some of its product to see if it was any good. Read on for my full review of ACCESS CBD – the UK's cheapest CBD brand… 
---
CBD is expensive. Anyone that's used it before knows that. So what happens when a company wades into the market and undercuts its competition by 70%?
Simple: it gets A LOT of new customers overnight. A few news ago, I saw an advert on TV for Access CBD. It claimed to sell quality CBD at 70% less than its nearest and dearest rivals.
I immediately went to Access CBD's store and bought myself a bottle of its 1200MG CBD oil. Two days later, I now have my 1200MG CBD oil and, just as I expected, it is pure, it tastes great, and it will not be my last order.
To my surprise, Access CBD is NOT a new company – it's been making and selling CBD for almost half a decade now. The company uses top-quality ingredients, the CBD tastes great, and its prices simply cannot be beaten.
If you're in the UK and you want quality CBD at low-ass prices, Access CBD is the ONLY place you should be shopping right now.
And, as a side-bonus, Access CBD donates 10% of its profits to the NHS Heroes charity every month.
Access CBD Review | Verdict | 98% (VIEW DEALS)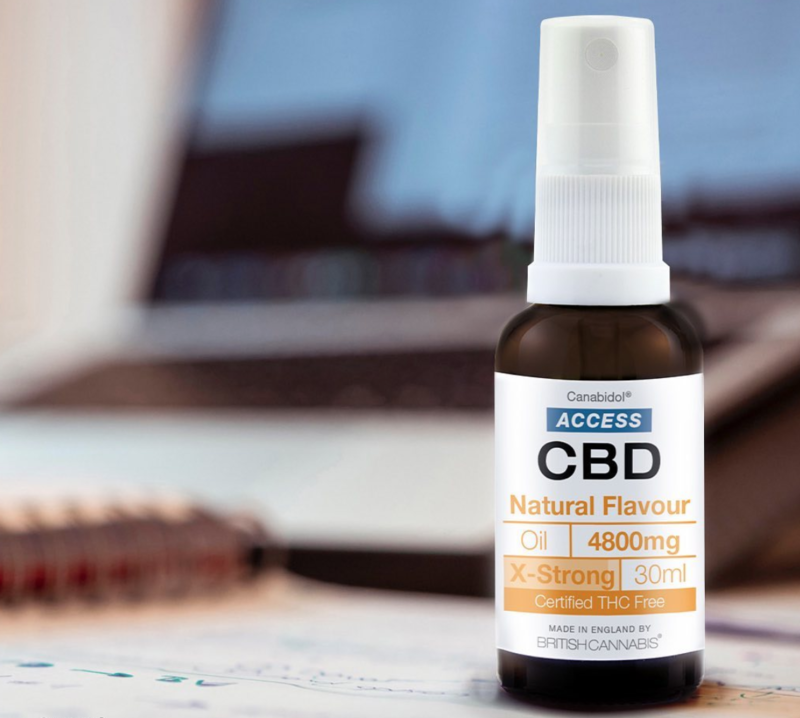 300MG – £5.99 | 600MG – £9.99 | 1200MG – £16.99 | 2400MG – £29.99 | 4800MG – £49.99 – View Full Range
Access CBD Pros: 
Price – Access CBD is Cheaper Than Everybody Else'
Quality CBD
Different Strength Options – From 600MG to 4800MG
Different Products – Oils, Capsules & Creams
Excellent Delivery Times
---
Full Access CBD Review: Products, Shipping & Quality Overview
CBD Product Selection
Access CBD sells a range of products, including CBD oil, capsules, and creams. I went with the CBD oil, as this is my preferred way to take CBD. I prefer CBD oil because A) it's simple to take and B) it acts quickly – you can take a few drops and feel it in just a few minutes.
With CBD creams, you can simply rub the stuff on certain areas of your body for pain relief. For instance, say you have a sore knee or aching joints from running, a small, regular application of CBD will help to manage the pain.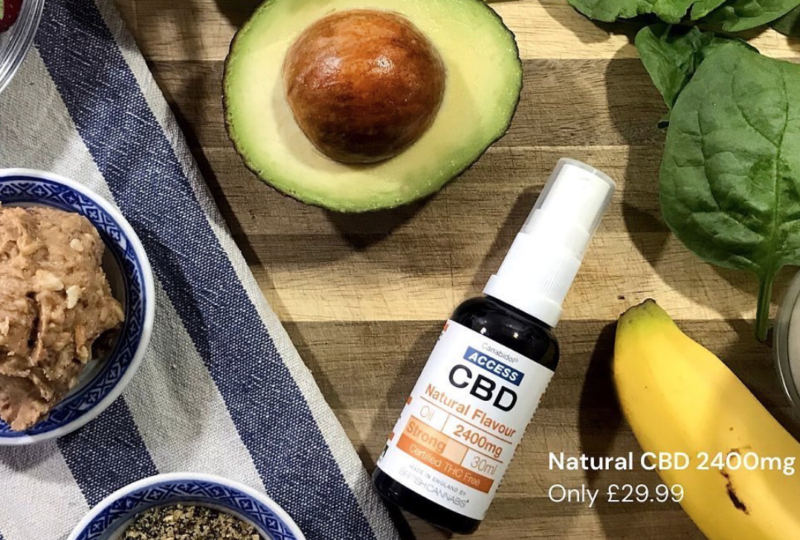 With capsules, you can take CBD orally and this method is preferable if you don't like the taste of CBD. Oil, capsules, and creams are the three most popular ways people take CBD, so it's good that Access CBD has options for all of them.
I got myself a couple of bottles of CBD oil from Access CBD. I went with 1200MG, as this is my preferred strength at the moment. I went with the Berry flavor, although there are options for Natural (meaning no flavor) and Citrus.
How's it taste? Pretty nice, actually! I wasn't expecting it to be too pleasant, most CBD doesn't taste great, but Access CBD's Berry CBD oil was really very palatable which was a nice surprise.
Access CBD CBD Strength Guide
You can pick up all of the above flavors from Access CBD in the following strengths:
300MG – £5.99
600MG – £9.99
1200MG – £16.99
2400MG – £29.99
4800MG – £49.99
As you can see, the prices over at Access CBD are INSANE. You can pick up 4800MG CBD oil for less than £50 – this kind of pricing is pretty much unheard of in the CBD market.
Normally, for a 5000MG CBD oil, you'd be looking at at least £200 – £150 at the very least.
What CBD Strength Should You Go For?
The strength listed on the bottle is not exactly what you think: you have to factor in the size of the bottle and then work out the CBD content as a percentage to be 100% accurate.
Here's a handy table to help you understand CBD strengths a bit better.
CBD Oil Strength Conversion Table
| | | | | | | |
| --- | --- | --- | --- | --- | --- | --- |
| Volume | 10ml | 20ml | 30ml | 50ml | 60ml | 100ml |
| mg on label | | | | | | |
| 250 | 2.5% | 1.25% | 0.83% | 0.5% | 0.42% | 0.25% |
| 400 | 4% | 2% | 1.33% | 0.8% | 0.67% | 0.4% |
| 500 | 5% | 2.5% | 1.67% | 1% | 0.83% | 0.5% |
| 750 | 7.5% | 3.75% | 2.5% | 1.5% | 1.25% | 0.75% |
| 1000 | 10% | 5% | 3.33% | 2% | 1.67% | 1% |
| 1500 | 15% | 7.5% | 5% | 3% | 2.5% | 1.5% |
| 2000 | 20% | 10% | 6.67% | 4% | 3.33% | 2% |
| 2500 | 25% | 12.5% | 8.33% | 5% | 4.17% | 2.5% |
| 3000 | 30% | 15% | 10% | 6% | 5% | 3% |
| 6000 | 60%* | 30% | 20% | 12% | 10% | 6% |
Generally speaking, the stronger the CBD oil is the faster and more pronounced the effects are. If you have bad anxiety, for instance, you'll want to go with a higher strength CBD oil – either 1200MG or 2400MG.
If you really want to push the boat out, go with 4800MG – but 2400MG should suffice in most cases. I take CBD to manage anxiety and I am fine with 1200MG, but everybody's different. The trick here is to try a few different strengths of CBD oil and see which works best for you.
Access CBD Review – Delivery Times
Access CBD has VERY good delivery times. I ordered a couple of bottles of Access CBD's 1200MG oil and it arrived a couple of days later. You also get FREE delivery on all orders over £20.
And if that wasn't enough, you get text updates about your order. On the day your order is due to arrive, you'll get a text message telling you not only the name of your delivery driver but also when your CBD will arrive.
This is one of the best ordering experiences I've had to date with a CBD company.
How To Use Access CBD's CBD Oil
All of Access CBD's CBD oils come in bottles fitted with a spray. To use Access CBD's oil, simply open the box, point the nozzle under your tongue and pump out a couple of sprays.
One spray of 1200mg CBD oil delivers 17.1mg of CBD, for instance, so if you find the effect isn't quite enough, you can do more. Generally, I tend to have a few sprays a day, usually one in the morning, one in the afternoon, and one just before bed.
You'll want to hold the CBD under your tongue for a minute or so – this helps with absorption. You don't have to do a full minute, but I find it helps: the longer you can hold it under your tongue the better.
Access CBD Review – Wrapping Up…
If you're a regular CBD user, or you're looking to start using CBD for whatever reason, and you're in the UK, you should 100% be using this company – it has the best prices (by a country mile) and truly great products. I honestly cannot see myself buying my CBD from anywhere else.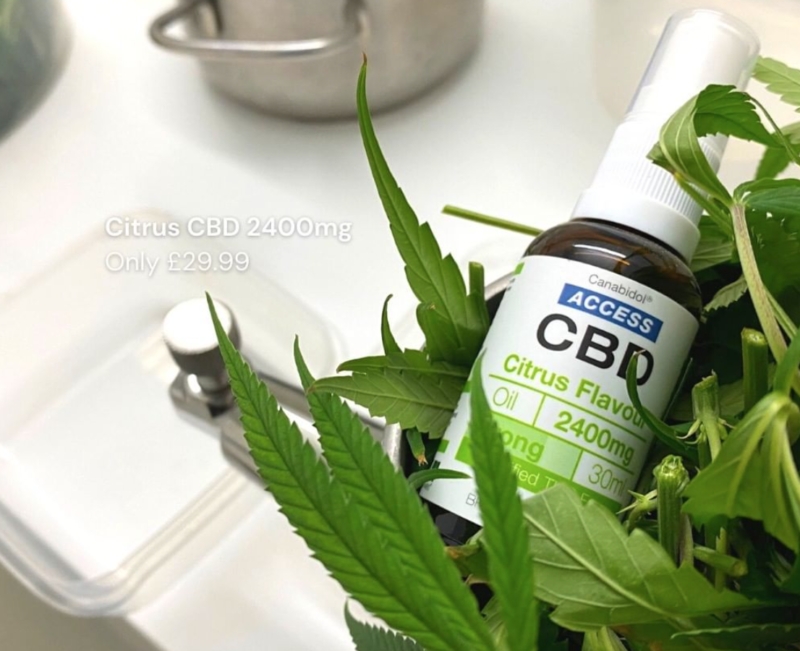 Access CBD's products are 80% cheaper than 99.9% of its competitors and it does not scrimp on quality either, so you're getting the best possible CBD in the UK for the best possible price.
What's not to love? Check out the full range of Access CBD's products here for information on the latest offers and prices.
Drake Equation
Co-founder and Editor of VapeBeat. I make the words.