An RDTA is like an RDA, just without ALL the dripping. I love them – and these are the best RDTA tanks you can buy (in my opinion)
RDTA tanks are all about performance. Born from RDAs, they're essentially positioned as a Goldilocks-style setup that brings together the best of an RDA with the juice capacity of a sub-ohm tank.
This means an RDTA is more convenient than an RDA, though an RDA will always deliver superior flavour and clouds. I use both RDA and RDTA tanks, but mostly I am all about RDTA tanks, as I spend a lot of time out the house.
I don't like having to refill my tank every six-or-so-tokes when I'm out and about; I prefer something that I can fill up and forget about for a few hours. And this is where RDTA tanks come in handy.
---
The ULTIMATE Coil-Builder's Kit
This one's for all you serious vapers out there; the guys and gals that rock RDAs and RDTAs, basically.
If you build coils regularly and, like me, you're a little unorganised, allow me to introduce to you the perfect solution – Coil Master's DIY Kit.

This bag of tricks has everything you need for your vape life, including cotton, wire, screwdrivers, wire cutters and ceramic tweezers.
It's designed for master and apprentice builders, and it is basically a one stop shop for everything you will need to build EPIC coils for your RDAs and RDTAs.

I mean, just check out what you get in the kit:
521 Tab Mini
Coil Kit V4
Silicon Rubber Case for Jigs
T-Style Hex Screwdriver – 1.25mm, 1.5mm, 2.0mm
Flush Wire Cutters
Needle-Nose Pliers
Folding Scissors – Stainless Steel
Phillips Screwdriver – Pen-Style
Flathead Screwdriver – Pen-Style
Ceramic Tweezers
Elbow Tweezers
Kanthal A1 Wire Spool – 24 GA – 10 Feet
Japanese Organic Cotton
But the best thing about this kit is the price – you can pick one up for just $48.95. 
And that, my fellow vapers, is what you call a MASSIVE bargain.
Since I started building more this year, this kit has become invaluable. It's portable and easy to store and has literally everything you will ever need.
---
You could also go the RTA route, of course, but in my experience, an RDTA will trump an RTA every day of the week and twice on Sunday. You may disagree – and that's fine. But for my style of vaping (I like big flavour, nice clouds, and less dripping) an RDTA is always the way to go.
So what are the best RDTA tanks you can buy right now? This is a tough one to answer, as there are literally hundreds of options out there – and a lot of them are very, very impressive. I haven't tried them all, obviously, but I have sampled quite a lot.
This is just one of the benefits of running a vape blog. Below, I have listed all the best RDTA tanks I have used in the past, well… 18 months or so. As I try new ones, I'll add them to the list if they cut the mustard, so keep this page bookmarked for monthly updates.
The Best RDTA Tanks I Have Ever Tested
Steamcrave Aromamizer RDTA V2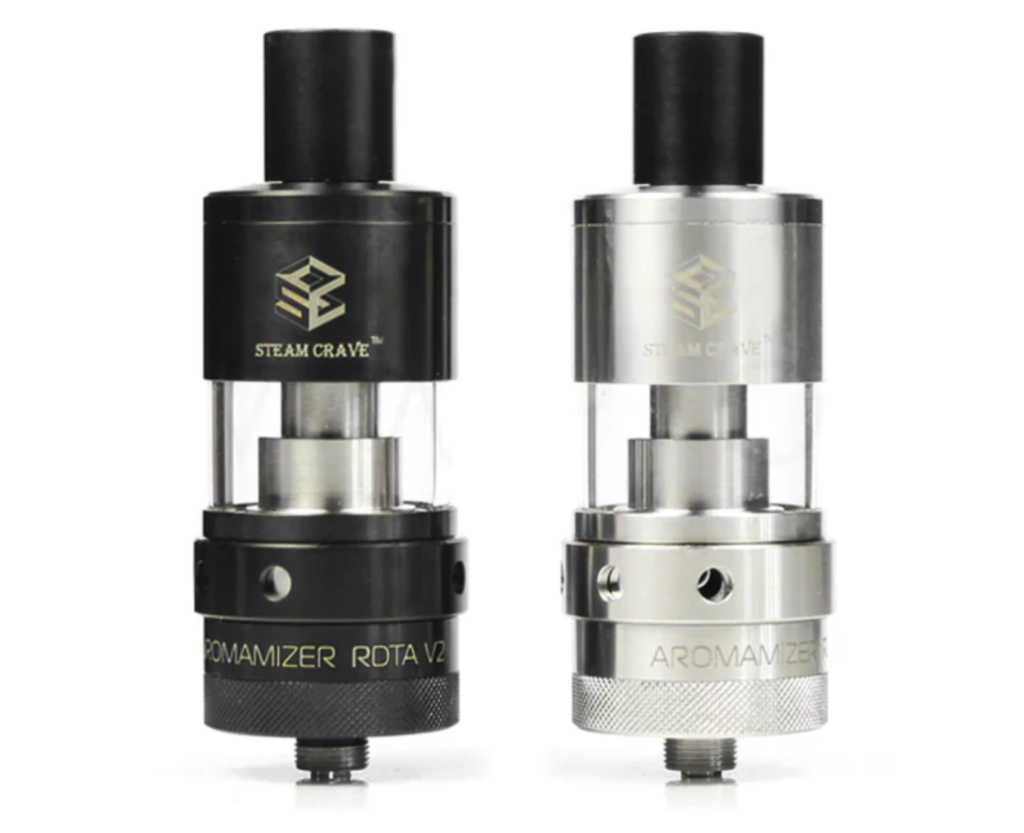 The name might now sound great, but when you're talking about the best RDTA tanks around, only a fool would fail to mentioned the Steamcrave Aromamizer RDTA V2.
The first version of the Steamcrave Aromamizer RDTA, which you can pick up for $10 now, made a HUGE impact on the vape scene when it first landed.
Steamcrave has now updated that design, though, and the results are very impressive indeed. Out of all the RDTA tanks on this list, the Steamcrave Aromamizer RDTA V2 is perhaps the most venerated.
Designed by a chap called BJ, the Steamcrave Aromamizer RDTA V2 is essentially designed to merge all the potency of an RDA with the juice capacity of a standard sub-ohm tank. It works too; this is easily one of my favourite setups on this list.
It's also one of the cheapest as well, providing you can find one.
It wicks like a dream. The flavour is amazing. Leaks are few and far between. And you can tell a lot of love, care, and attention went into designing this thing.
All the RDTAs on this list are very good, but the Steamcrave Aromamizer RDTA V2 is something else entirely.
---
GAIA RDTA by Cthulhu Mods
 
The GAIA RDTA will always have a special place in my heart, as it is the first tank I tested out in my new house. It was also my first proper experience with Cthulhu Mods, a company I am now very much interested in.
The GAIA RDTA is easily one of the easiest RDTA tanks I have ever owned. The deck is spacious and it wicks easily enough; I've yet to mess a build up on this RDTA (and if you knew me, you'd know that is impressive).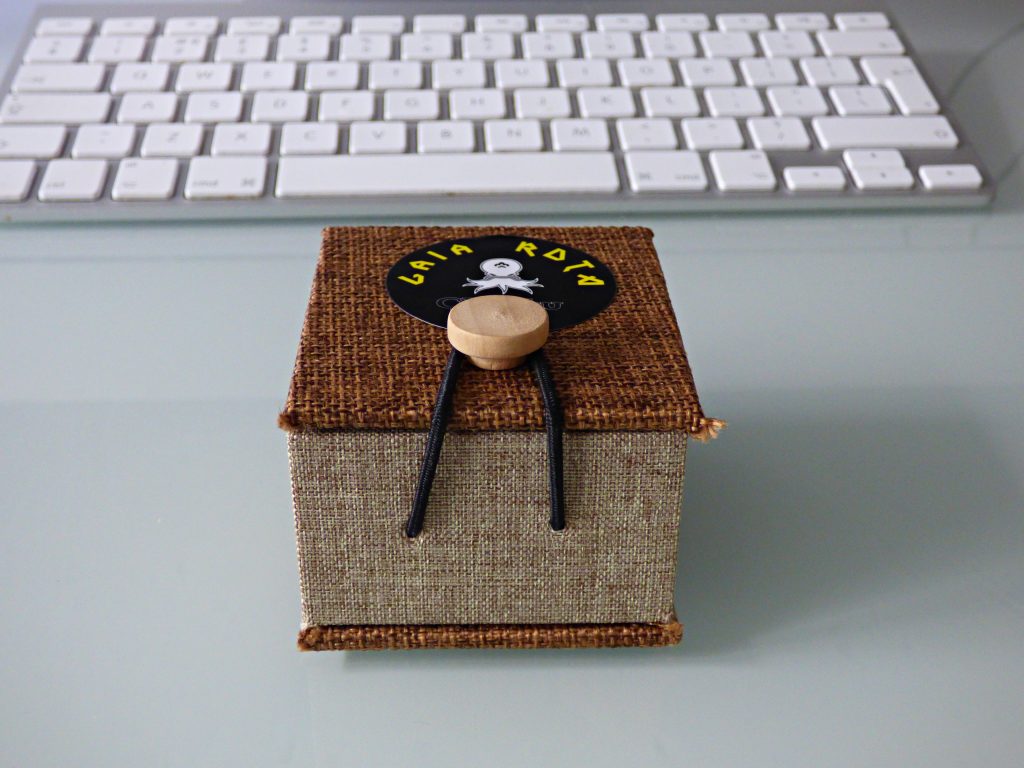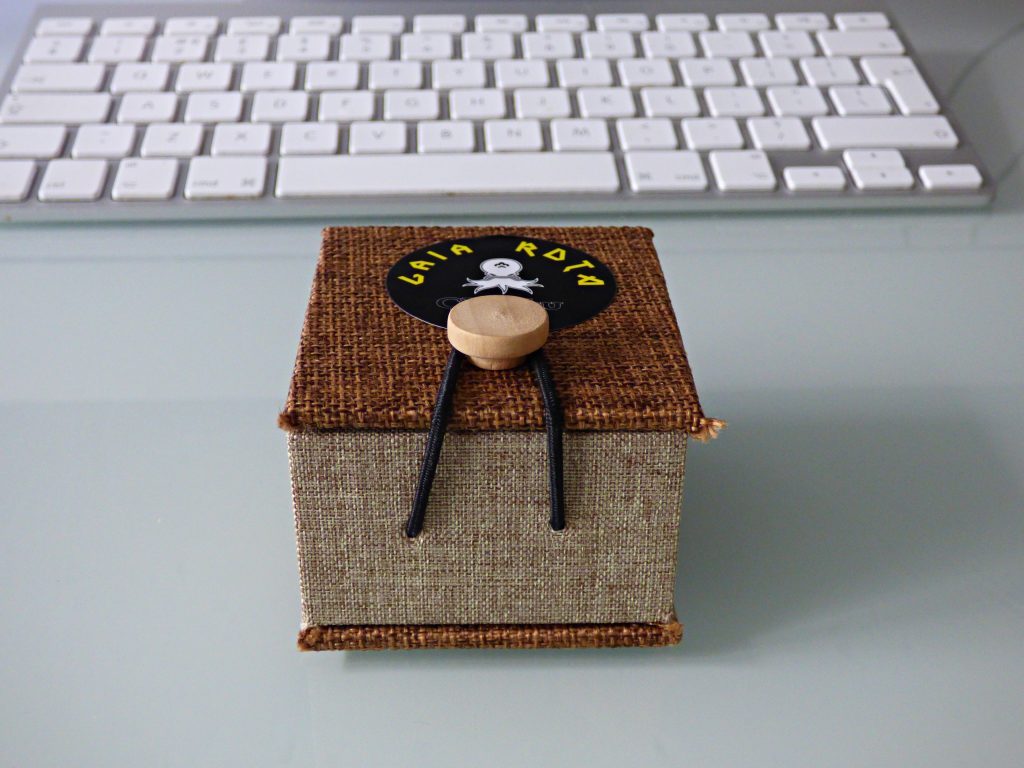 The machining is razor-tight and everything fits together and comes apart in a buttery-smooth fashion. The overall finish, design, and look of the GAIA RDTA leaves nothing to be desired. This is a tank you buy and use for years.
Seriously, I've been using mine for two months straight now and I positively HATE taking it off my mod to test out a new product.
The GAIA RDTA features full squonk-support, comes in a beautiful case, as you can see below, and produces excellent, pinpoint flavours as well as nuclear-sized clouds with the right coils in it.
This RDTA is basically a classic in the making, the benchmark by which RDTAs' in 2018 will be judged against. Love, love, LOVE this RDTA.
---
Oumier MAXIMUS MAX RDTA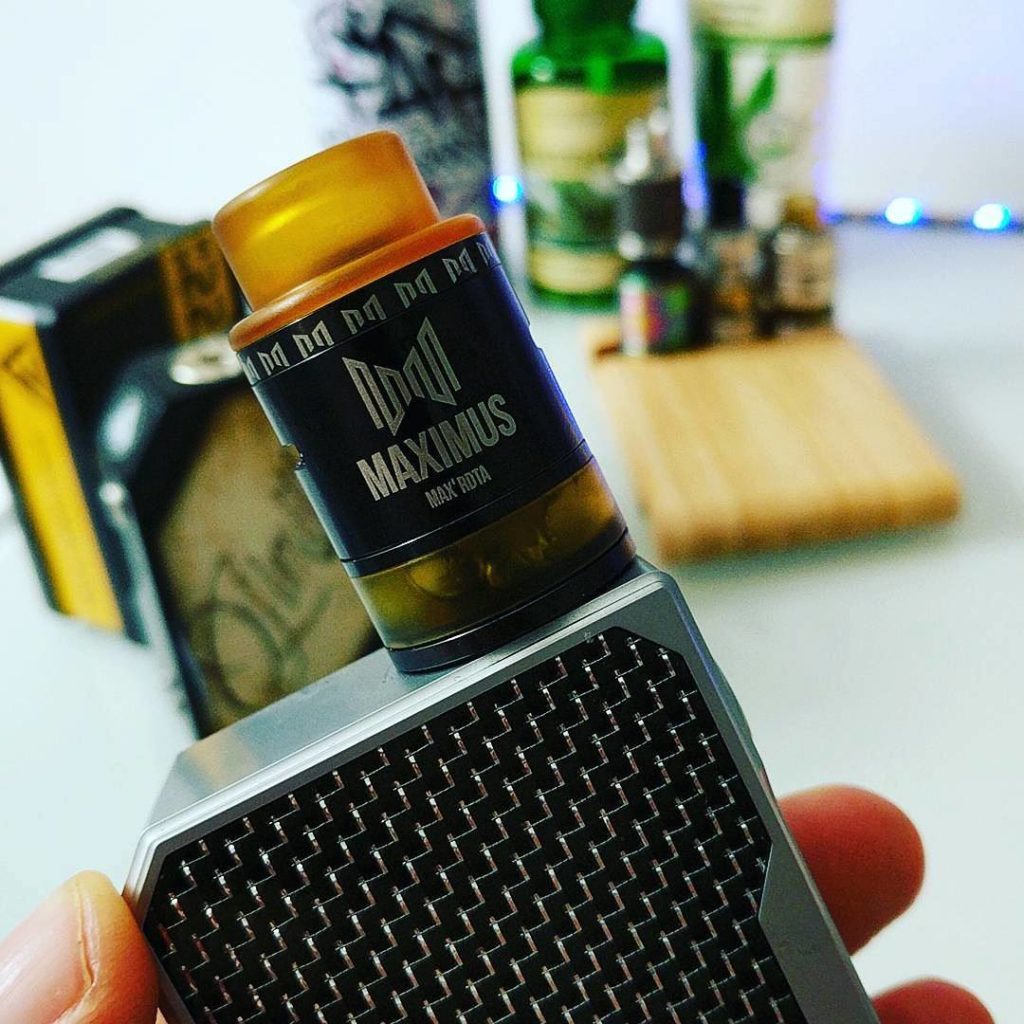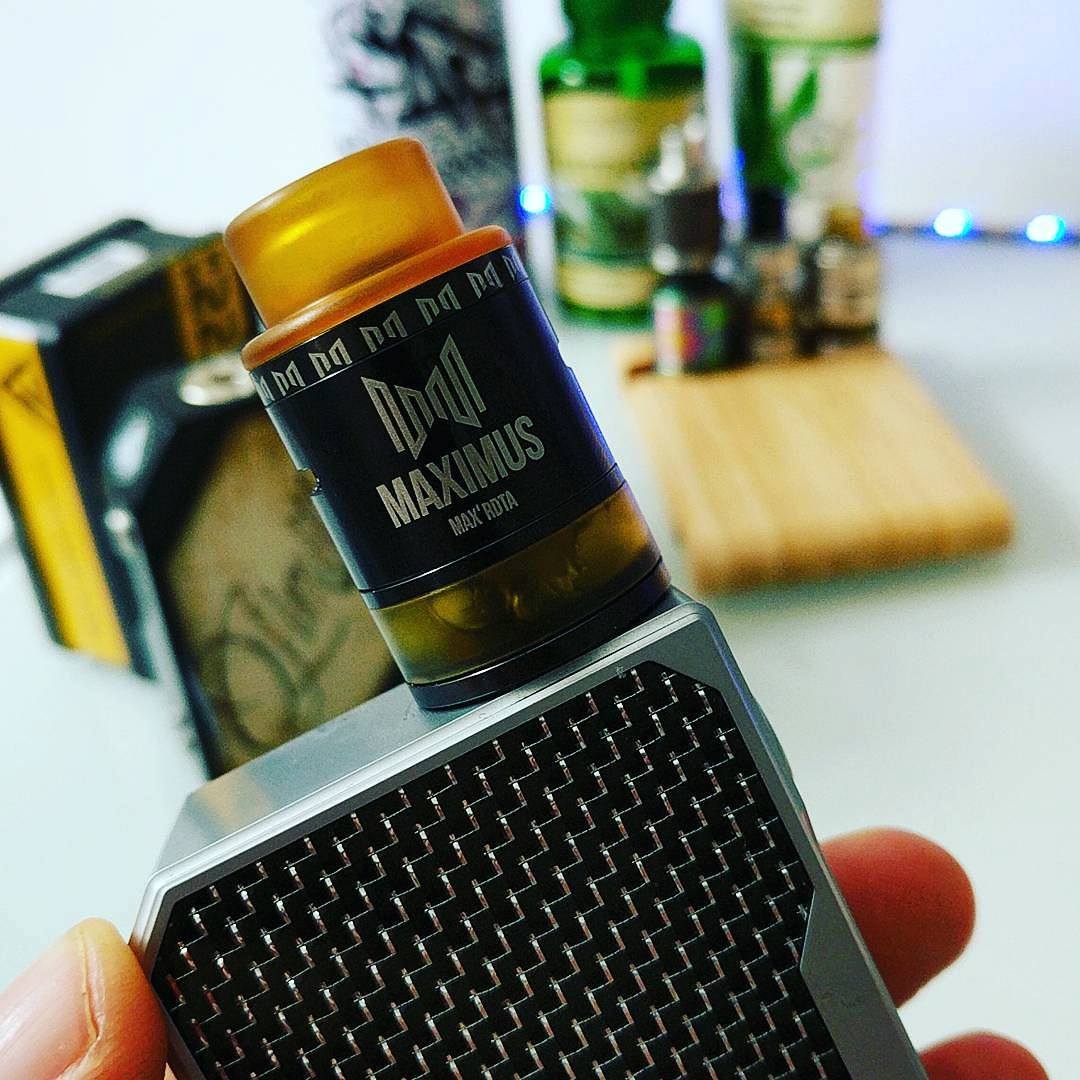 This one took me by surprise, having not had much previous experience with Oumier. It turned up on my doorstep a few months back and has consistently impressed me with its cloud production, flavour and overall design.
I actually prefer how this tank looks to the GAIA RDTA, it's aggressive looking and the wide mouth piece is awesome to use on a daily basis. The deck is exceptionally easy to build on and will accommodate coils of all shapes and sizes.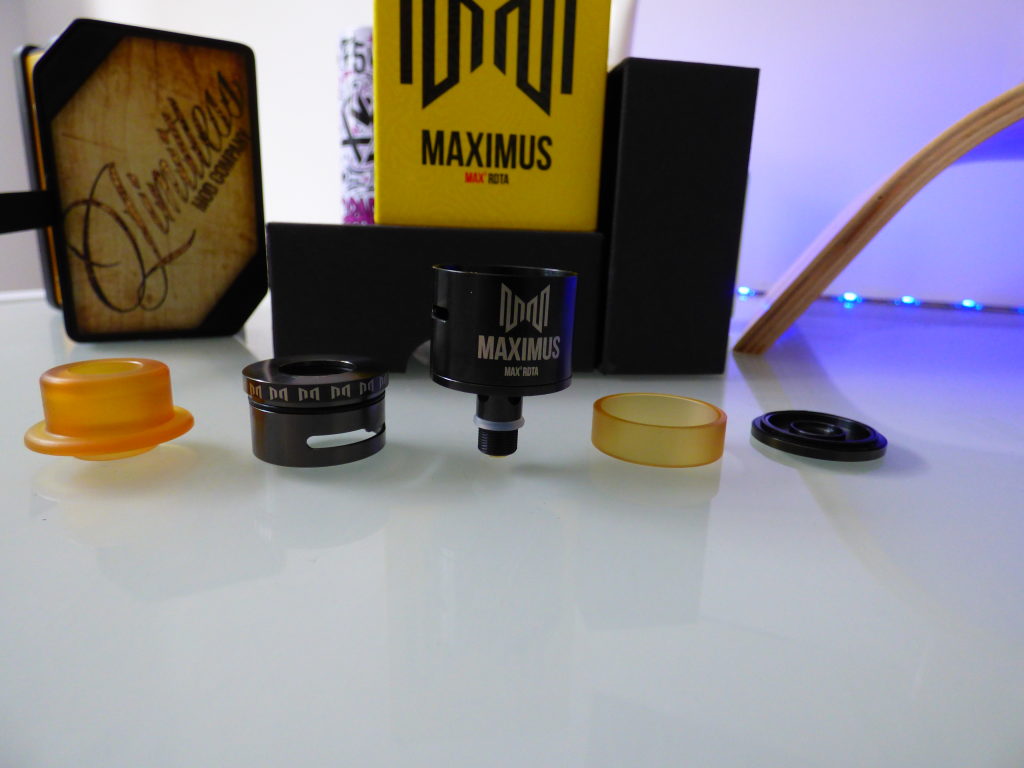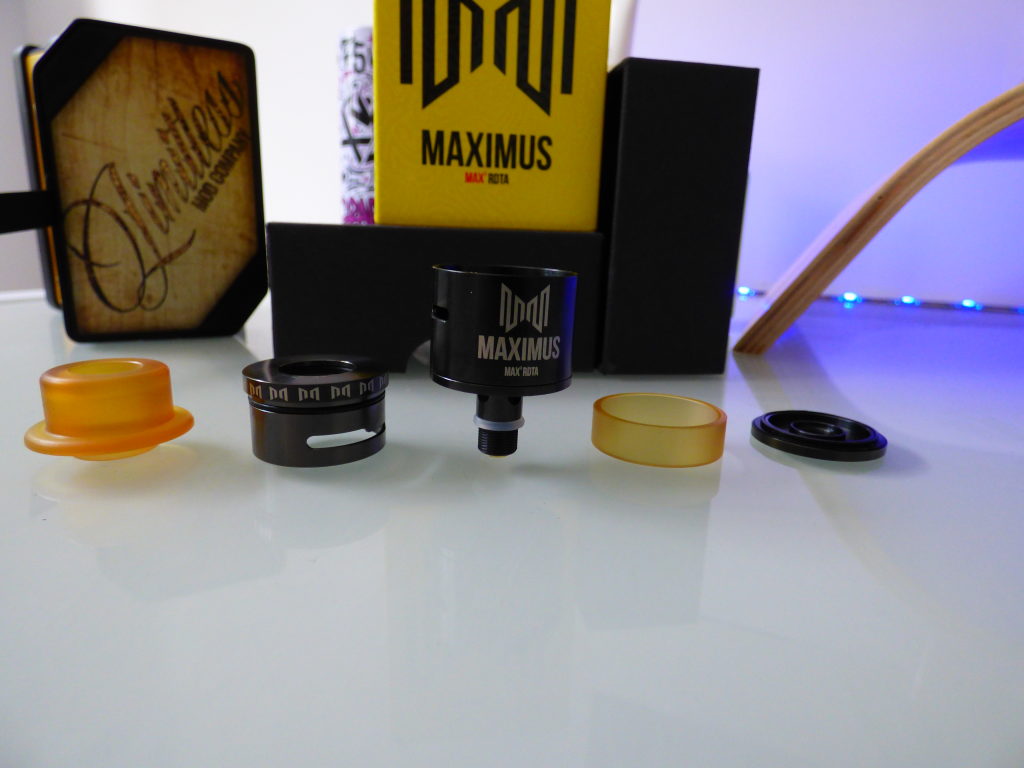 Oumier ships the MAXIMUS MAX RDTA with a pair of coils, plenty of spare screws, and a mini screwdriver. There are many things I love about this RDTA – the packaging, the deck, the flavour – but the one thing that always gets me is just how well designed it is.
The airflow is great, it's located towards the top of the tank, and you can really get precise with its settings. Beyond this, other nice touches are the plastic-coating on the juice pipe that leads down to the storage area.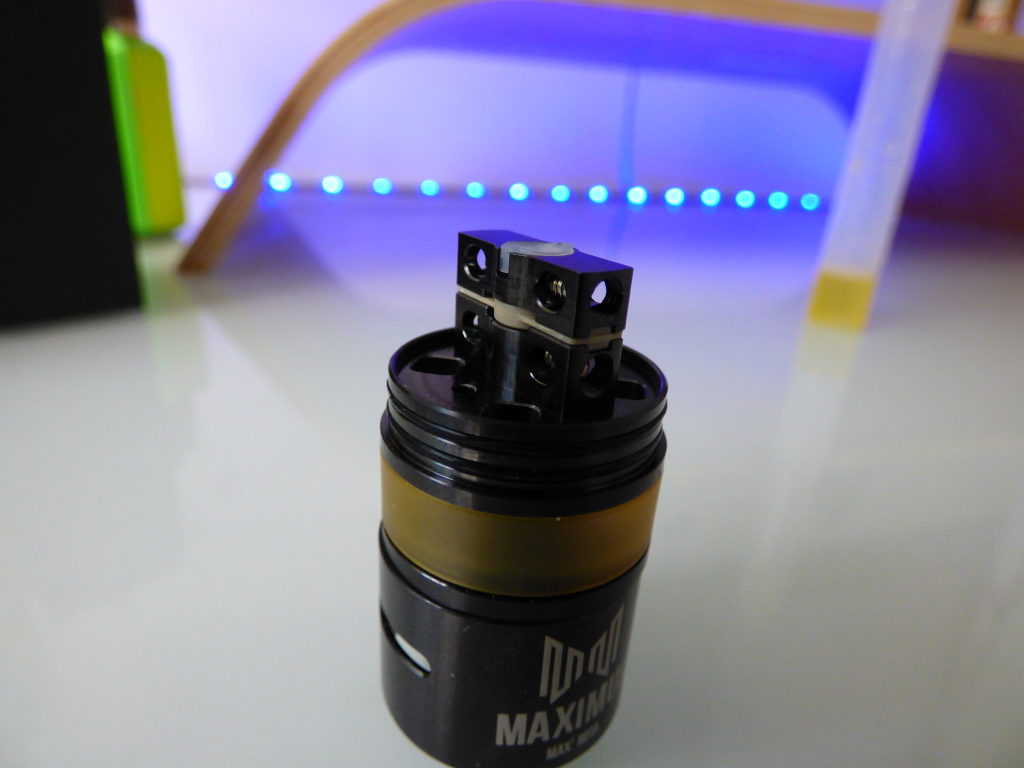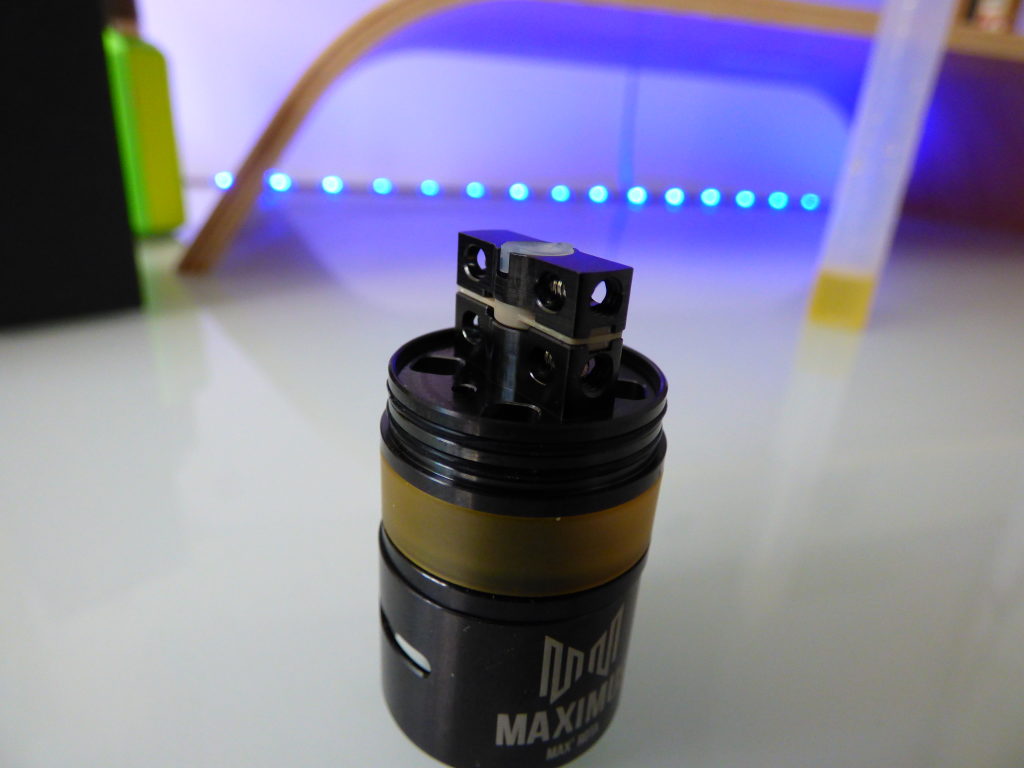 Oumier even includes a space, clear tank just in case you don't like the off-yellow the MAXIMUS MAX RDTA ships with. You can just tell that a lot of care and attention went into designing this RDTA.
---
Wotofo Serpent RDTA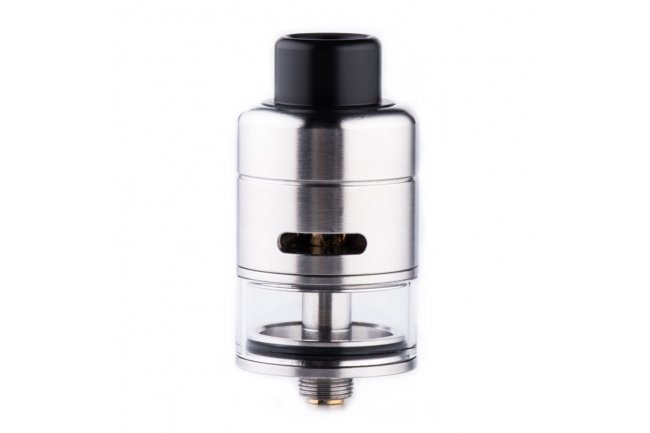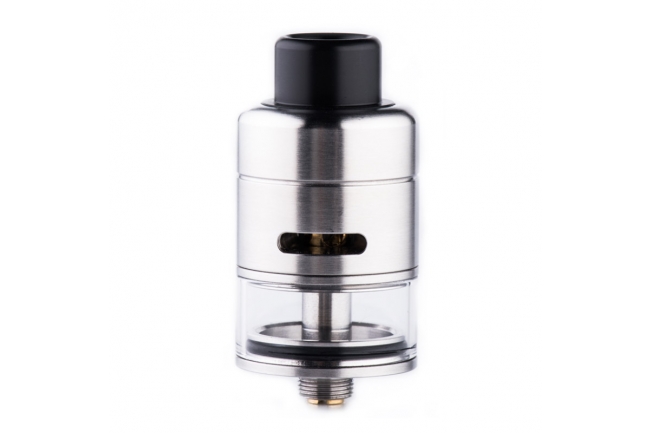 Wotofo makes EPIC RDA tanks. I own a few and they're all monsters. But the company also makes a rather sick RDTA, which goes by the name of Serpent.
The Wotofo Serpent RDTA might not look quite as cool as the GAIA RDTA or the MAXIMUM MAX RDTA, but what it lacks in design flair it more than makes up for in performance.
This single-coil, 22mm RDTA is a serious, heavy hitter that is very popular with vapers all over the globe. What makes this RDTA tick? Simple: it has a MASSIVE open deck design that can accommodate enormous coils for seriously big performance.
The 2.5ML chamber isn't massive, but it carries enough juice. Plus, once you hit the Wotofo Serpent RDTA you won't care anyway, as this RDTA produces astounding flavor and very impressive clouds.
It also ships with a fair old wedge of spare kit too:
Standard drip tip (ultem adapter)
Wide-bore drip tip
Japanese cotton
Prebuilt twisted coils
Spare glass
Spare parts
Screwdriver
User manual
The Wotofo Serpent RDTA is also one of the cheapest RDTAs on this list.
---
GeekVape Avocado 24 RDTA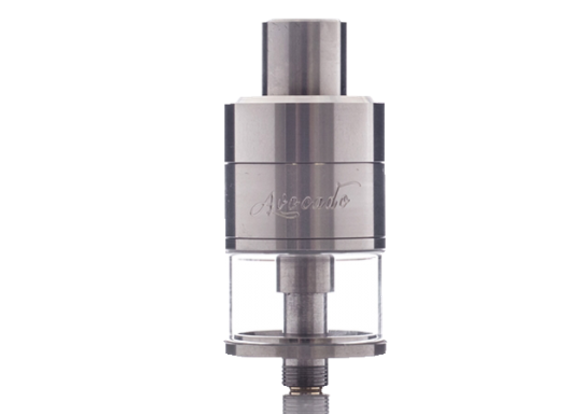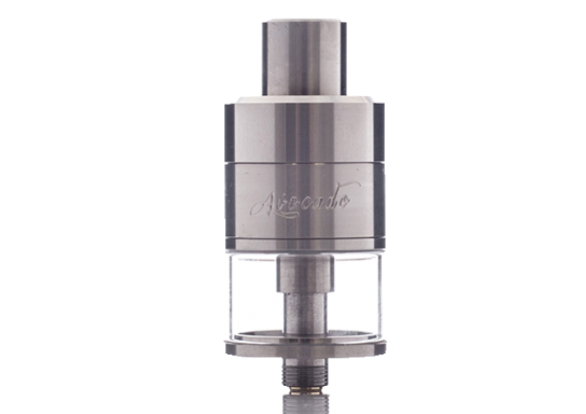 The GeekVape Avocado 24 RDTA is a classic. Look anywhere online where people are discussing RDTA tanks, and the GeekVape Avocado 24 RDTA will show up time and time again.
Why? Simple: it is freaking awesome. It's great to work with, it produces brilliant flavour, and the design, while a little dated now, is still very much on point.
This was one of the first RDTA tanks I used a lot and it served me well with its expansive 5ML juice capacity and super-simple to build on Velocity-style deck. You can also run the Avocado 24 RDTA with a single or dual-coil setup too, thanks to GeekVape's ceramic block system.
Juice is inserted via holes either side of the posts, access is very easy, and once you're done filling her up, you use the hinge lock to seal the chamber in order to prevent any leaking.
This is a solid, reliable, and very well put together RDTA and it comes HIGHLY recommended.
---
Or, if you fancy a decent RDA tank, you cannot go wrong with these: