Ever look at your 30mm atomizers and thing "Man, I sure could use some extra girth"? Me neither. Never-the-less, here's the Steamcrave Ragnar, a 35mm monstrosity of an RTA that has more bells and whistles than a bell and whistle shop.
---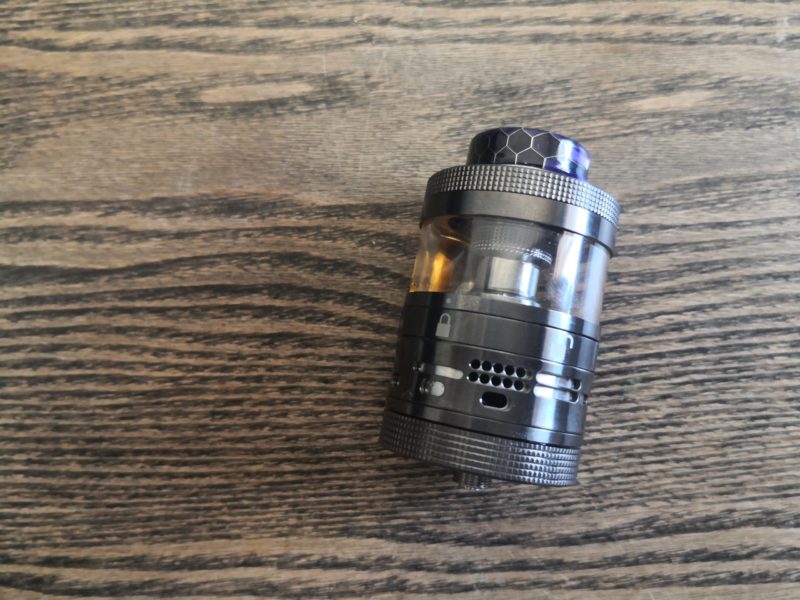 Steamcrave Ragnar Pros:
Wide arrange of accessories available
Compatible with all Aromamizer decks
Flavour, for such a large atty is stellar
Little to no leaking if wicked right
Airflow goes from huge to fairly restrictive
Massive juice capacity
Ability to convert to RDA
Steamcrave Ragnar Cons:
Not many mods can accommodate such a large tank
Top cap threads a little crunchy
Beginner builders may have a tough time
Steamcrave is known for their ridiculous, yet surprisingly good tanks. The Aromamizer V1 was exceptional and highly popular amongst those who like something a little different and different the Ragnar certainly is. A 35mm RTA with 18ml capacity that can be turned into a mesh RDA and compatible with all Aromamizer decks. This is one of the best tanks on the market right now. I strongly advise you to check it out!
Best Place To Buy Online | HeavensGift | $59.99 (Ships Globally)
---
Design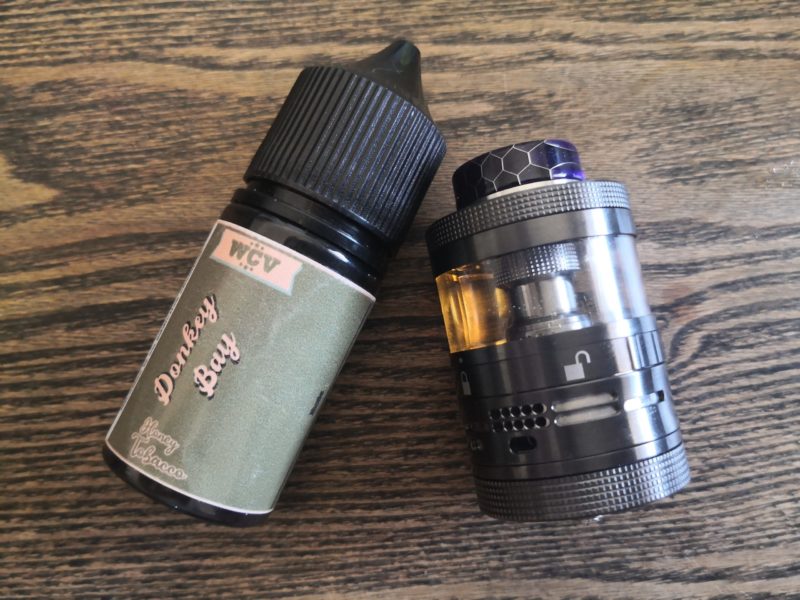 So you think your 25mm tanks are big? That's 26mm? Not even close. Even the Aromamizer V2 is dwarfed by the obscenity of the Ragnar. At 35mm, this is by far the largest tank I've used.
It's not understated either, the Ragnar is as brash as you would expect a 35mm RTA to be. Sharp lines, knurling all over, an in-your-face 810 drip and more airflow options than you'll know what to do with. There are few mods that the Ragnar will sit on comfortably without overhang (excluding Steamcraves own Hadron) so expect to replace your mod if you want to run this behemoth.
Build quality is typical Steam Crave. Solid, but not quite high end. The overall feel is decent, but some crunchy threads slightly let it down. The adjustment rings are also a little too stiff for my liking, especially the juice flow control.
Inside the Ragnar, things get interesting. Stock, it comes with a postless deck that can be run single and dual coil. Bottom honeycomb airflow is situated on the deck itself. The Ragnar is compatible with all Aromamizer decks, to completely change the functionality of the tank. A series style deck, velocity deck, and a mesh deck are available and press-fit into the Ragnar from the bottom.
The deck implementation is simply flawless. Close off the juice flow with the locking ring, unscrew the bottom ring and pull out the deck. This allows you to either simply rewick or replace the deck completely without wasting any liquid. If you remember press-fit coils in sub-ohm tanks, it's much the same, less the mess.
I won't go into much detail regarding the decks as they perform as you would expect, there's nothing revolutionary about the way they function. It needs to be added that the mesh deck turns your Ragnar into an RDA and you will need to invert the airflow ring.
Performance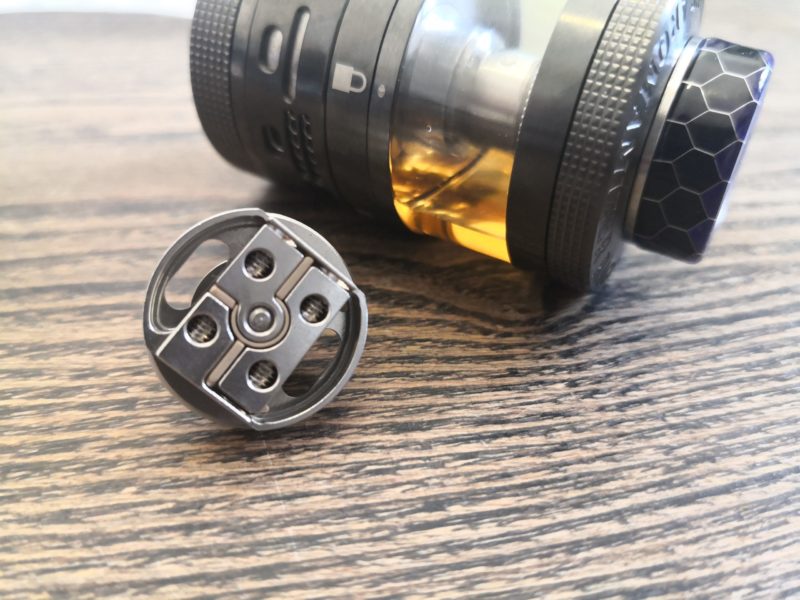 Rating the Ragnar's performance is difficult due to the insane amount of customization. Overall though, the flavor is damn near spot on and the airflow is silky smooth. If you like a warm vape, pop in some dual coils on the velocity or postless deck. Dense but cooler vape, the mesh will do you good. Have a series mod, there's a series dual coil deck to give you an intense quick-firing vape.
Airflow covers a wide spectrum, from wide open to restricted lung. All but the mesh (for obvious reasons) over an 80/20 split between side and bottom feed to surround your coil and improve flavor. As an aside, the mesh deck is squonkable allowing you to at the included squonk pin and the Hadron Squonk backpack for 16ml capacity.
Depending on your tastes, you can use anything from a single coil build to a mesh build right through to a series dual coil build. Personally, I like a single coil build on the postless deck as that gives me the flavor I'm used to without being overly warm or spitty.
Wicking the Ragnar is simply too. A big well allows you to dangle your cotton through without the need to think too much. The juice flow control allows you to tailor to your juice viscosity and I've found the Ragnar to wick decently. It does however not like chain vaping thanks to the distance the juice needs to travel up the wick.
Specs:
Size: 35mmx58mm
Deck: Single Coil/Dual Coil/Series Dual Coil/Mesh/Velocity
Capacity: 18ml
Drip Tip: wide bore 810
Materials: Stainless Steel
Steam Crave Ragnar Conclusion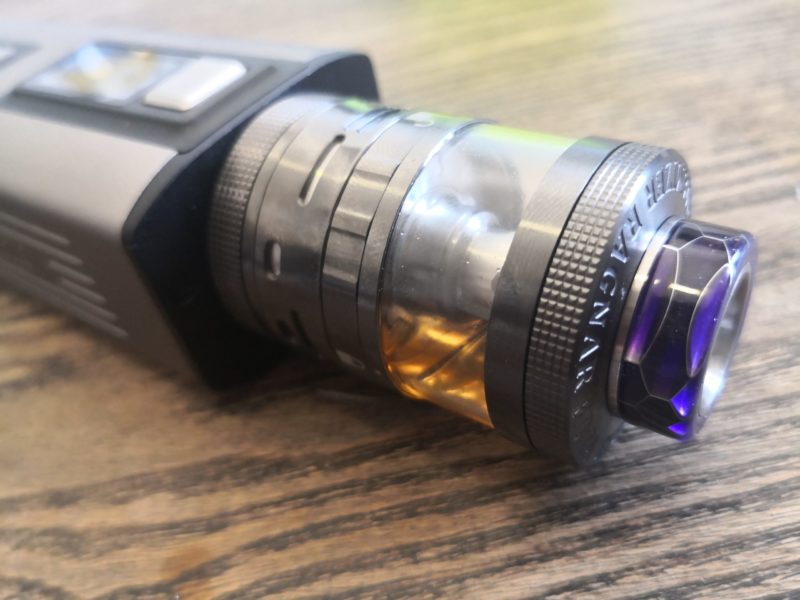 The Steamcrave Ragnar is no doubt a niche device, but that doesn't mean it's a one-trick pony. The amount of customization is insane. If you have a preferred vape style, the Ragnar can do it and it does it well.
It's very well built (bar the crunchy top cap) looks good, 18ml juice capacity, and the deck implementation is flawless. It's most definitely not for the beginner vaper and can be overwhelming with all the options, but if you're a tinkerer and have a mod that can accommodate this monster, it's 100% worth a gander – I'm going to be using mine A LOT over the next year!
Best Place To Buy Online | HeavensGift | $59.99 (Ships Globally)
Red
Internationally published journalist and reviewer, unofficially certified vape connoisseur. MTL, DTL, RDTL, Red takes it any which way