Holy S**T! The Pioneer4You IPV5 200W is one good-looking box-mod. Not only does it go all the way to 200W and feature a raft of awesome technology designed to help your craft the ultimate vaping experience, the damn thing costs less than 80 bucks.
Yep — 80 bucks.
I've been rocking the Wismec Reuleaux RX200 for the longest time, and I've really been loving it, as you can see in our Wismec Reuleaux RX200 review. But I knew it wouldn't last forever; I knew someone would come along and steal my heart.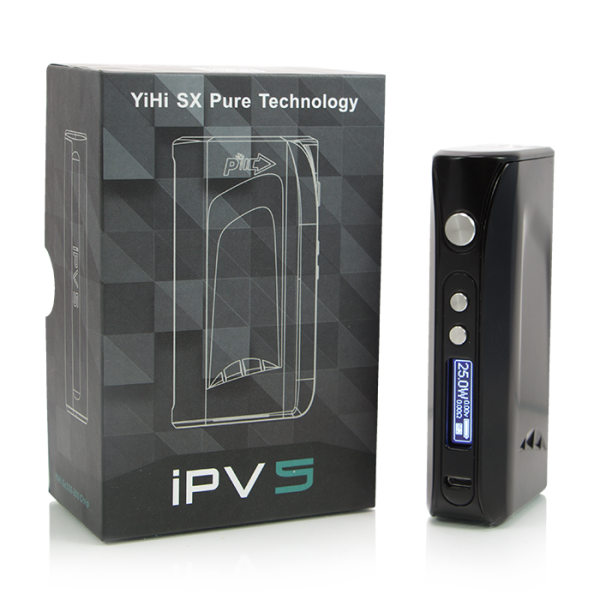 And, Pioneer4You IPV5 200W, I'm glad it turned out to be you.
The Pioneer4You IPV5 200W is the perfect size for me, being a perfect handful, compared to other, larger 200W setups — Reuleaux RX200, I'm looking at you, you stubby bastard! But mostly I love this setup because it does everything I want with minimal fuss. Everything works just as you'd expect.
Pioneer4You IPV5 200W Specs & Features
Wattage Range: 10W – 200W
Joule Range: 10J – 100J (120J Using Ti Wire)
Standard Resistance Range: 0.15 – 3.0 ohm
TC Resistance Range: 0.05 – 1.5 ohm
Powered by YiHi SX330-200 Chipset
Supported TC Wire: SS, Ti, and Ni
Requires (2) 18650 Batteries (Sold Separately)
Firmware Upgradable
Pioneer4You IPV5 200W: Chipset & Batteries
The Pioneer4You IPV5 200W runs Yihi's SX330-200 chipset and this brings with it a bunch of features that will ensure you're always vaping safely. Temperature control, for instance, ensures nothing gets too hot and avoids things catching fire or exploding. All changes and settings are viewable on the Pioneer4You IPV5 200W's perfectly adequate OLED display, regardless of what mode you have the device in. Personally, I like to keep it in temperature mode (TC).
The whole thing runs on two 18650 cells, which, as always, you WILL need to buy separately.
Pioneer4You IPV5 200W: Coils
Built with only the most up to date technology in mind, the Pioneer4You IPV5 works best with tanks that use Ni200, stainless steel and Titanium coils. You can hit these tanks in TC mode all day long and not have to worry about a thing. You'll get tons of flavour and massive clouds as well.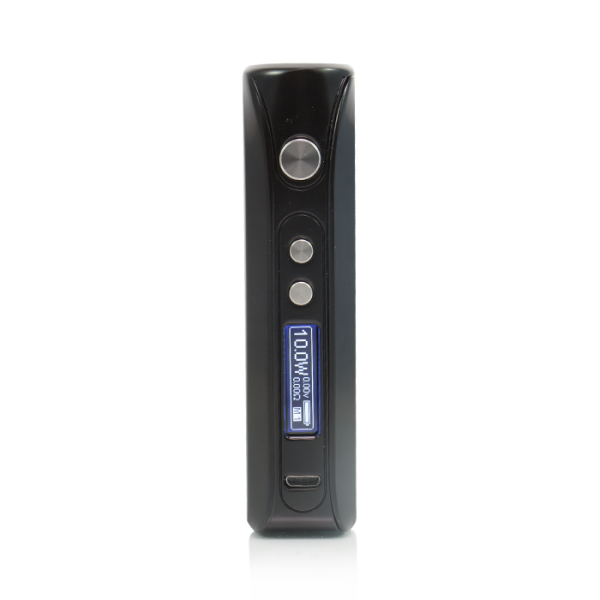 These types of coils — Ni200, stainless steel and Titanium — do not burn out as quickly as ones made from Kanthal and Nichrome. They do cost a smidge more, but when you consider just how much extra use you will get from a single, Ni200 coil, for example, vs. an older one made from Kanthal or Nichrome, well, they kind of pay for themselves.
ANOTHER benefit of TC mode: power efficiency. Because the mod turns down the wattage automatically once you've hit the desired temperature, you get more juice out of your batteries. Plus, as an added bonus: you also burn through juice at a slower rate. Basically, you need to switch to a TC mod and one of these coils NOW if you haven't already.
Pioneer4You IPV5 200W: Why You'll Want One
Four reasons, really:
It's jam-packed with all of the latest technology
It looks great.
It's not too big and will fit nicely in your hand, pocket or on your desk.
But most of all, the price — the iPV5 200 costs less than $80
You can pick up the Pioneer4You IPV5 200W for less than $80 AND with free-shipping by clicking HERE.
Drake Equation
Co-founder and Editor of VapeBeat. I make the words.