Geekvape L200 Review: The Legend Lives On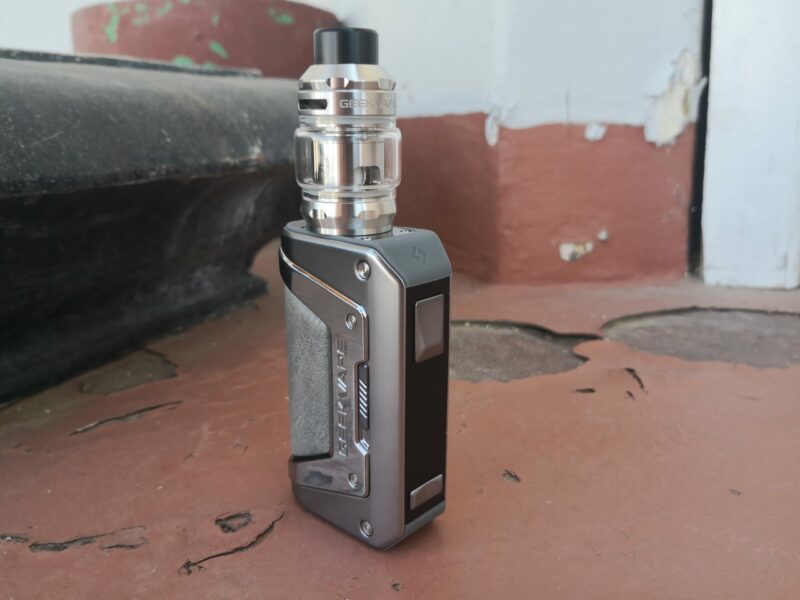 The Geekvape L200 takes back to their glory days with a vape mod that is not only simplistic in use, but is able to provide a solid experience for both novice and veterans. The L200 brings some welcome improvements to an already fantastic lineup.
---
Geekvape L200 Verdict – 86%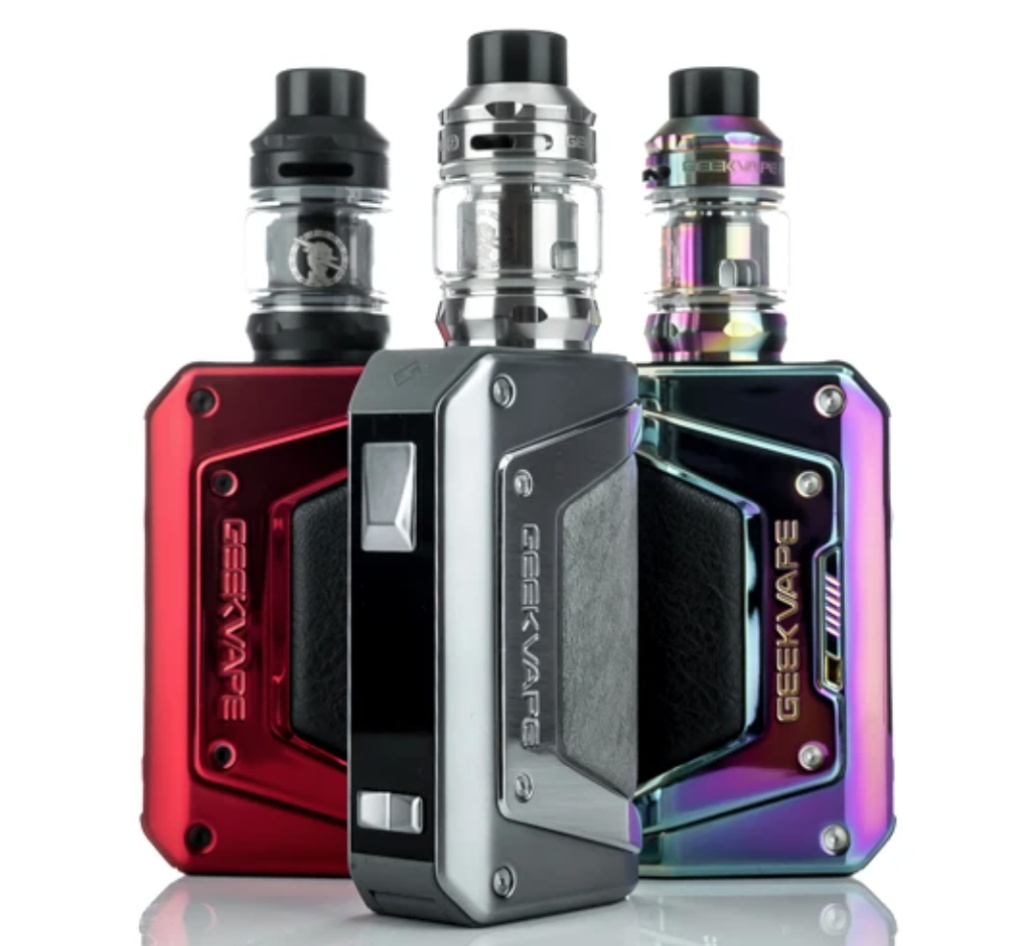 Geekvape L200
A new Legend has been due for some time and the L200 does not disappoint. Does have that same tough-guy persona as the original Legend series? No. Is it still a decent-performing mod that offers more than enough protection for the average user? Absolutely.
---
Geekvape L200 Pros:
Still offers unrivalled protection against the elements
Fantastic 1.08″ TFT screen
Lightweight for a dual 18650 mod
One of the best fire button locks we've seen in this segment
Geekvape L200 Cons:
Doesn't feel as solid as the previous version
Looks a bit similar to recent offerings from competitors
The Aegis Legend requires no introduction. An offering from Geekvape that offered great reliability with class leading safety features. What made it just that much better though was that it was fully weather and shock proof, something not often seen back then. The L200 improves on everything that made the original good, with some minor sacrifices here and there.
Design
The Geekvape L200 retains a few small details from the older models, but as a whole, Geekvape have decided to go with a more modern appearance akin to that of the more recent offerings from Voopoo. An aluminum chassis is clad with faux leather. It's a comfortable device to hold and has a hint of solid build quality, but not as solid as the previous generation.
The layout should feel to familiar to Legend users as well. A ginormous trigger style fire button straddles sits atop the screen with a rocker style adjustment button below.
The charging port has been moved to the slightly angled edge of the mod, covered by a rubber cap to keep water out. you'd be forgiven for searching for it at first as it's really well hidden and helps keep the design clean.
The screen has been greatly improved over the drab and dreary monochrome unit from the original and boast a magnificent 1.08″ TFT display. The screen is the same as found on the Obelisk and most other current generation Geekvape mods. The screen provides pretty much the same information you should be used to by now. Battery level, power level, resistance and so on; there's been very little improvement on this in general and I don't expect it to change any time soon.
The L200 adds a fire protection switch the the side of the mod to lock the trigger from autofiring. There's no real issue with holding down certain buttons to activate this mode, but having a dedicated switch for this is such a pleasure.
The widest part of the mod is around 26mm, but a 24mm atomizer has some slight overhang, which is a little annoying. What makes it worse, is the included Z Tank is 24mm, so why the overhang?
Flipping the mod around reveals the latch style battery cover that accommodates 2 x 18650s, exactly like the Legend. The door feels solid and getting batteries in and out was a breeze.
The L200 is IP68 compliant, which makes it water, dust and shock proof, as expected. Another, often overlooked benefit of weather proofing, is the lack of button rattle.
Overall, the L200 is a sleek looking machine with minimal branding, strong lines and well thought out features.
Performance
Geekvape states the L200 as having a maximum output of 200w, but I'm skeptical at best. While it feels close, but I'm leaning towards 180-190w maximum output. That said, the amp limit is slightly over 40, which in this day and age is more than reasonable. Unfortunately, the 12v limit can only be reached at over 1.0ohm.
The L200 offers variable wattage, variable voltage, bypass and temperature control. It's your basic share of modes and should fulfil pretty much anyone's needs, unless you want to run TC. I mean, it works and ramps up as expected, but perhaps a little on the strong side. It's certainly no Nova, the gold standard for TC from Geekvape. If you absolutely need to run the L200 in TC mode, I found it to perform best with SS316L.
Adjustments happen in 0.5 increments which makes for quicker changes, but I'm old school and like small incremental changes.
Button functions are identical to the Legend series, 5 clicks on off, 3 clicks to enter the menu and adjustment buttons for your selections. The added side button to lock the mod works really well and I hope to see this implemented in future iterations.
Charging is blistering quick thanks to the 1.65 amp rate. You'll still only get 2 x 18650 worth of battery life, but at least you'll be able to top them up super quick.
There's inherently nothing wrong with the L200, it performs decently, looks fantastic with the leather grip, is fully weather proof and to boot, pretty cheap. What is wrong though, is the 22mm 510 base. Why do we have a mod, in 2021, that can output close to 200w, but will have overhang on pretty much any dual coil atomizer? Sure, it's an aesthetic thing, but who actually likes their atty hanging off the side like it's hanging onto a cliff for dear life?
Specs:
Size: 90.5 mm x 58.5 mm x 30.6 mm
Screen: 1.08″ TFT
Power Range: 5-200w
Materials: Aluminium Alloy + "Leather"
Battery: External dual 18650
Geekvape L200 Conclusion
A new Legend has been due for some time and the L200 does not disappoint. Does have that same tough-guy persona as the original Legend series? No. Is it still a decent-performing mod that offers more than enough protection for the average user? Absolutely.
Sure, it's got a few small issues, with the tiny 510 base being the biggest of the lot, but for a beater mod, the Geekvape L200 is an excellent choice. And for just hardly any money at all – which is always nice!
Red
Internationally published journalist and reviewer, unofficially certified vape connoisseur. MTL, DTL, RDTL, Red takes it any which way