Geekvape has been killing it of late. The Zeus X, new Zeus Mesh tank, Boost and pretty much anything in their Aegis range has been nothing but brilliant.
One area they've been sorely lacking in was the POD market though and while the Boost was considered a POD style system, it was a bit more complicated than what a beginner vaper would be after. Even the Aegis POD, the toughest pod vape on the market.
Geekvape Aegis POD Verdict – 69% (BEST DEAL)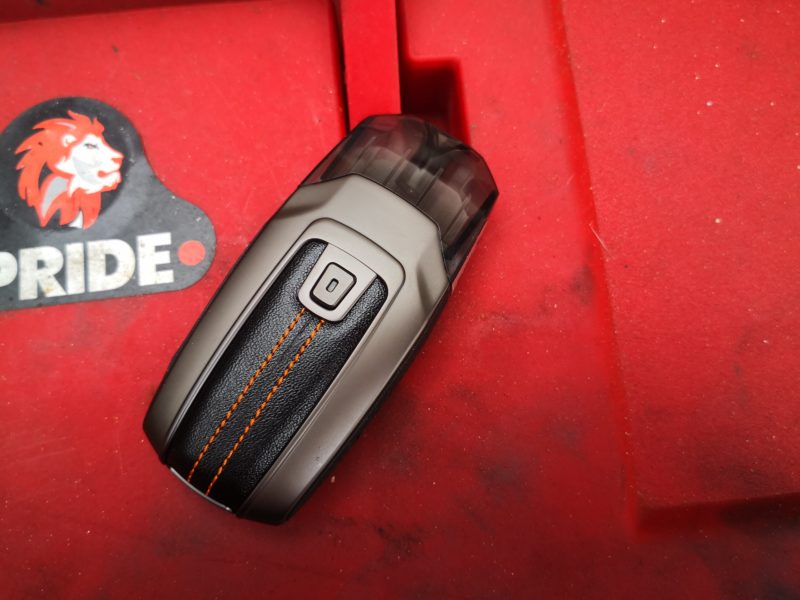 Geekvape Aegis POD Pros:
IP67 rated. By far the toughest POD system on the market
Sleek and elegant
3.5ml POD capacity
High resistance mesh PODs are great
Type C charging
Geekvape Aegis POD Cons:
800mAh battery doesn't cut it
No airflow or power adjustment
Best Price: $29.90 (HeavenGift)
---
Full Aegis POD Review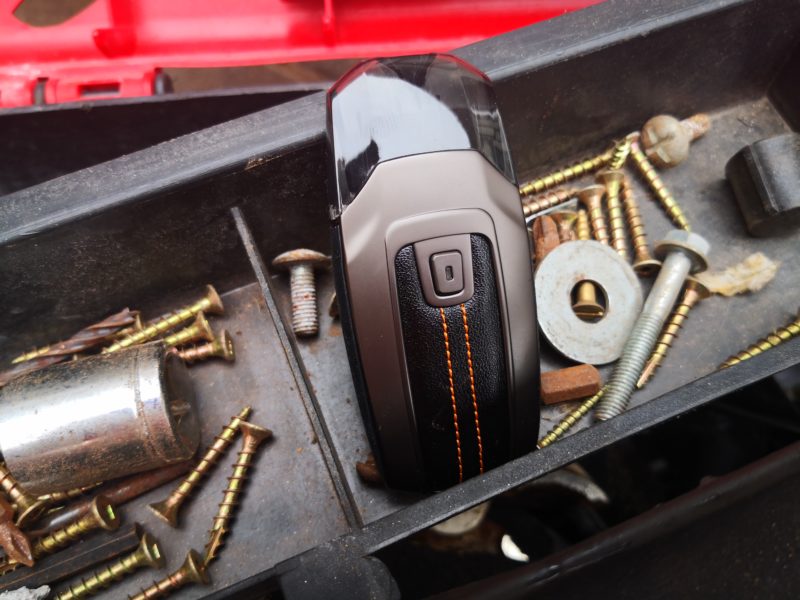 Geekvape is a little late to the market with their only true POD style system, but with their impeccable track record, it warrants a look. They appear to have done most things right, but the focus remains on how tough it is. IP67 rated, the Aegis POD is waterproof and shockproof, much like the full-sized Aegis series. Not only that, but Geekvape has brought out a new coil series which aims to standardize their lineup through the range, just as Smok, Vaporesso and Voopoo have started doing.
Design
As much as I'm getting tired of POD systems, the Aegis POD garnered my attention purely because of the abuse it can take. It's IP67 rated and you can tell when holding it. It's a sturdy device, yet retains the traditional Aegis looks.
The front face fire button is surrounded by stitched leather (spoiler alert: it's not real leather) while the chassis is made of Zinc Alloy. The Aegis POD is chunkier and has more heft than the Smok Novo 2, a direct competitor, thanks to extra weather sealing and a thicker chassis. With this increased girth comes an abnormally large mouthpiece. It isn't uncomfortable, but it takes some getting used to. A concave design may have been better here. Thankfully, on the upturn, the POD is capable of holding3.5ml of juice.
Airflow comes in through the bottom of the POD and runs in a channel internally to reach your coil to reduce chances of leaking. Through my testing, I found no drops or condensation, but a tradeoff is lopsided airflow on one side of the POD. Not a gamestopper for most, but if you have airflow OCD, take note.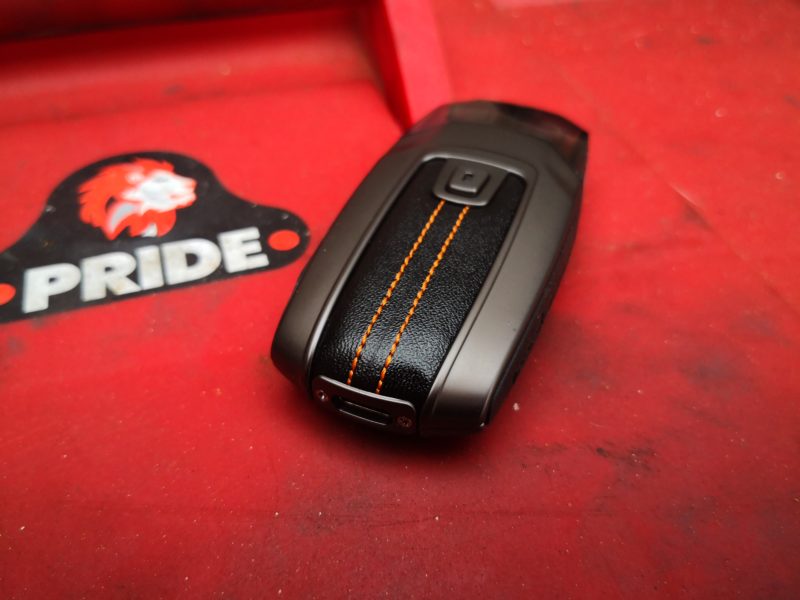 IP67 Rated
It is also worth noting that even though the device itself is waterproof, the POD isn't. Should water enter the mouthpiece, your coil is as good as stuffed and will need replacing. Thankfully, the device will remain unscathed.
The charge port found on the bottom of the device is a USB C jobbie (thank heavens!) and is uncovered. If you're worried that this may cause issues with waterproofing, remember that iPhones are waterproof and have an uncovered port as well.
Obviously, I had to test the shock proof properties of the Aegis POD as well and I can confidently say it will take a serious beating. After many purposeful drops and throws, the Aegis POD works as it does out the box.
Performance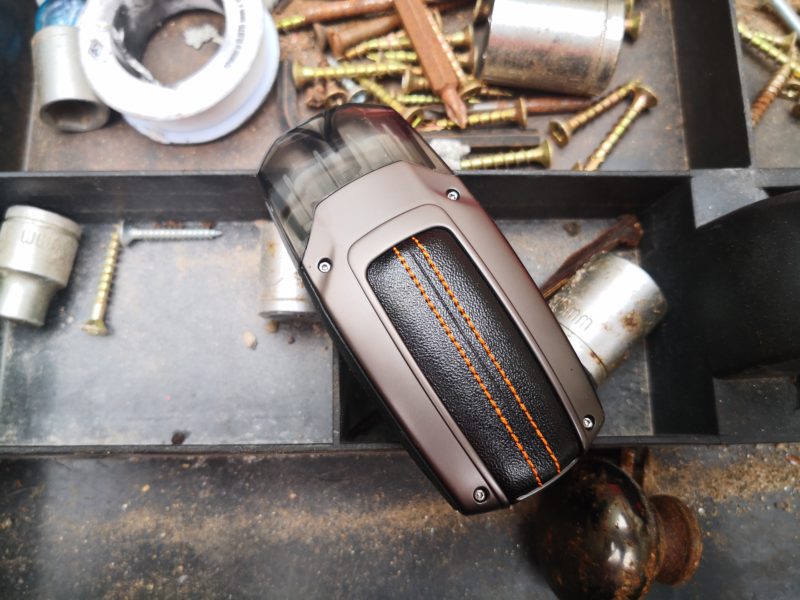 Geekvape provide two of their new mesh hybrid 0.6ohm coils, a coil that Geekvape have said will be the standard across their POD  systems for the foreseeable future. As of writing no other coils have been announced by Geekvape and this means bad news for MTL vapers. There is no airflow control on the Aegis pod and neither is there on the 0.6ohm coil and man is that coil airy. I cannot for the life of me get an MTL hit off these coils, but thankfully they provide a satisfying restrictive lung hit with warm and dense vapor. Coil longevity is average I've found and I was able to get around 15ml through a piece.
My biggest gripe with the Aegis POD is the battery capacity. Similar sized devices easily offer 1000mAh which will last you a solid day, but thanks to the weather sealing taking upmost of the internal space, you only get 800mAh; about half a days charge for me. If a 1ohm plus coil is released in the future, you should be able to get a day just about. For now, the battery is limiting.
The Aegis POD is button fire only as well, which may be a turnoff for some. An integrated LED in the fire button displays your current battery level, being the usual red, blue and green.
Specs:
Battery: 800mAh
Power output: 5/20w
POD Capacity: 3.5ml
Charging Port: USB C
Weight: 73g
Materials: Zinc alloy / Rubber / Plastic
Geekvape Aegis POD Review Conclusion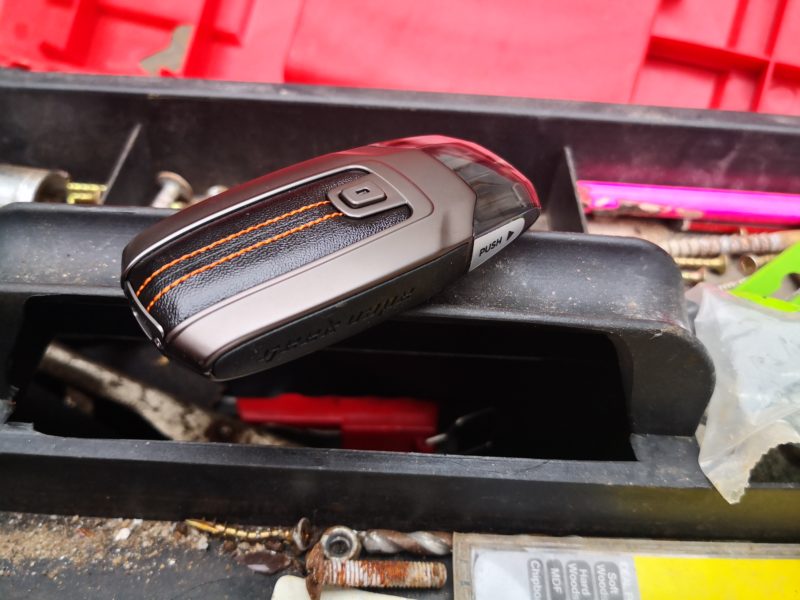 The Aegis PODs' triumphe de la resistance is its IP67 rating and that makes this device perfect for the out and about or even clumsy vaper. It can take a serious beating or drenching and will continue to work as if nothing happened. If you're someone that constantly breaks a device, you need the Geekvape Aegis POD.
Aside from its hardiness, it doesn't offer much else (leather maybe?) than the next oversized device. The flavor is good and the coils last an average time, but it's let down by the smaller than average battery and lack of airflow or power adjustment.
The Aegis POD is, therefore, a one-trick pony, much like those CAT phones your builder uncle keeps on buying.
Best Price: $29.90 (HeavenGift)
COMPETITION: 
Red
Internationally published journalist and reviewer, unofficially certified vape connoisseur. MTL, DTL, RDTL, Red takes it any which way