Dovpo has managed to do the unthinkable and produced an innovative DNA250c device. While not perfectly executed, the Dovpo Top Gear is a device that needs more attention than it's receiving.
---
Dovpo Top Gear Verdict – 89%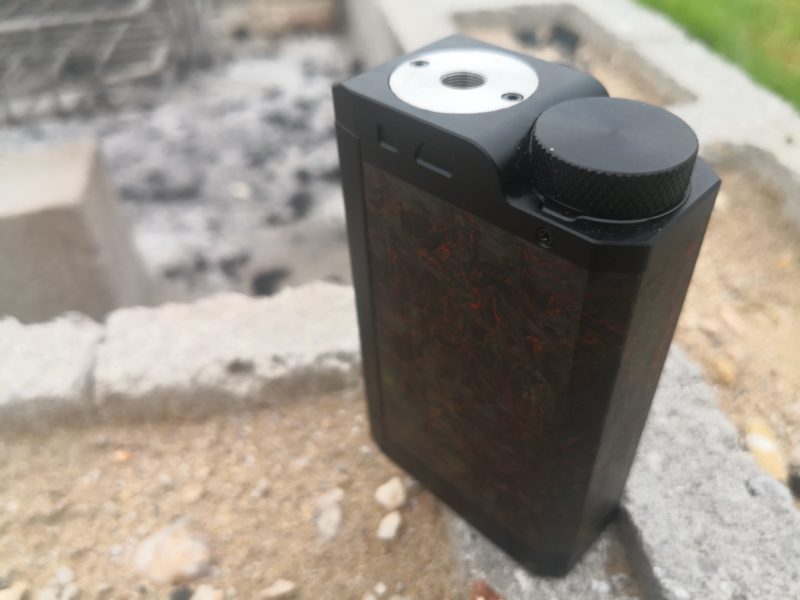 Dovpo Top Gear Pros:
CNC machined chassis is solid as a brick
The menu wheel is genius
DNA250c is as reliable as you get
Gorgeous
Dovpo Top Gear Cons:
One of the heavier DNA devices available
Menu buttons feel pointless with the selection wheel
Dovpo seems to have taken over Lost Vape's market segment, producing hit after hit with their DNA chipped lineup. The Odin series was a hit and with the help of Vaping Bogan, rocketed Dovpo back to their former glory. Dovpo managed to keep riding the wave and recently dropped the Top Gear, a DNA250c vape mod with a twist. It's a fantastic concept that could have been executed slightly better.
---
Design
The Dovpo Top Gear comprises of a fully CNC'd frame that houses dual 18650 batteries. It's a sturdy thing, but Dovpo has managed to keep it looking sleek. It's easily one of the heaviest DNA 250c devices, but it conveys a sense of toughness not usually found on DNA devices.
The Top Gear has a huge selection of carbon inspired (and apparently carbon embedded) panels and you'll have a hard time choosing which one to go for; they are simply gorgeous. From straight carbon fibre to rust inspired metal swirl patterns, there's not a single colour combination that I do not like.
The main party piece is the menu selection knob situated next to the 510 connection. The dial allows you to enter menus and make adjustments on the fly and makes navigating the DNA chipset an absolute pleasure. I would have however completely removed the front facia buttons to give the device a cleaner appearance. As is, having both is completely pointless unless Dovpo can figure out an exclusive use for the dial.
Everything on the Top Gear feels of quality, the buttons feel clicky, the chassis is solid and most importantly, the battery door is miles ahead of that of the Lost Vape Paranormal. The Top Gear can take a solid drop as well, please don't ask me how I know this.
In typical DNA fashion, the device sees a large 0.9 TFT colour LCD. The screen is easy to read and navigate and of course fully customizable via Evolvs' Escribe software. Housed beneath the screen you'll find 2 adjustment buttons and your menu/enter button with a Micro-USB port directly beneath it.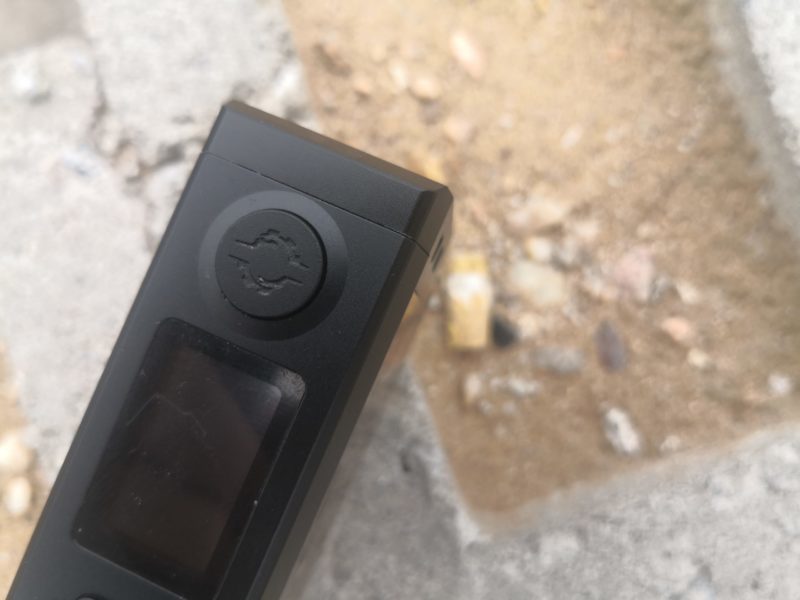 Performance
The Top Gear is typical DNA250c. We all know by now how they work and how well they perform, especially in temperature control mode. There's nothing new to say here other that you don't already know.
What can be said though is how well the Top Gear is built. It's easily one of the most solid DNA devices I've laid my hands on. CNC'd from a solid block of aluminium, the Top Gear is hefty in the hands and can take a beating. A slight rubberised coating gives the Top Gear a nice hand feel and helps avoid accidental drops.
The Buttons and wheel all feel clicky and responsive unlike some recent DNA devices. Overall, the Top Gear feels quite premium, even if the price suggests differently.
If you're unfamiliar with the DNA chipset, it's pretty much a fully customizable chipset that does temperate control in the simplest and most accurate way imaginable. It performs flawlessly ever time and is the gold standard for many high-end mod makers like Box Mod Mafia and many others. Good then that Dovpo opted for one in the Top Gear.
Specs:
Size: 88.6mm x 54.2mm x 27mm
Power Output: 1 – 200w
Materials: Aluminium/Carbon Fibre
Batterie Capacity: 2 x 18650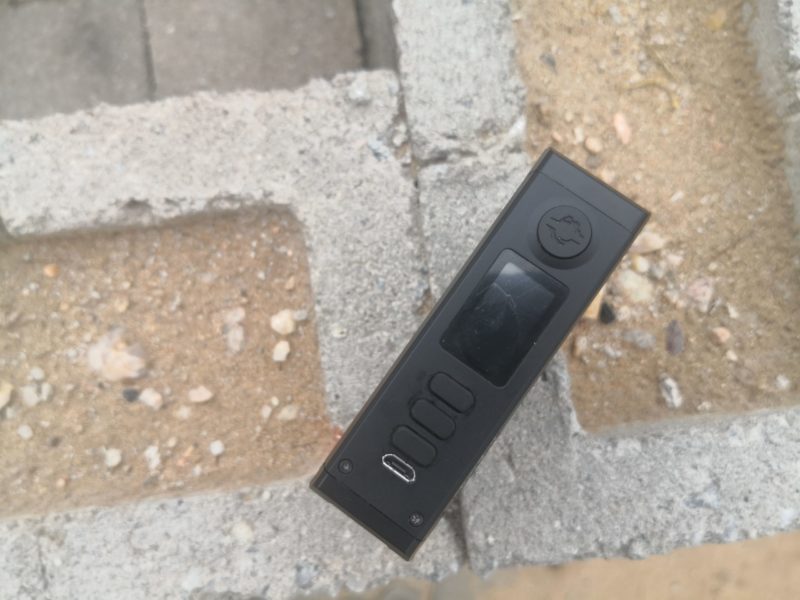 Dovpo Top Gear Conclusion
Dovpo tries to hit a home run with the Top Gear and so very nearly hits it. While there's absolutely nothing wrong with the Top Gear, on the contrary, the idea behind the menu selection could have been better executed.
Looking past that, the Top Gear provides a phenomenal vaping experience thanks to the DNA250c chipset. The build quality is unlike anything else in the mid-range market too and would be a welcome addition to any serious vapers collection.
Red
Internationally published journalist and reviewer, unofficially certified vape connoisseur. MTL, DTL, RDTL, Red takes it any which way