If you're looking for a truly EPIC MTL RTA, then the Augvape Merlin NANO is one of the best MTL tanks in the business right now…
---
Quick Verdict – 98% – This Thing is IMMENSE…
Augvape Merlin NANO Pros:
Perfect MTL Draw. I'm Talking Kayfun-Grade Here
Leak-Proof Design
Simple To Wick, Build & Set-Up
Comes With Coils + Loads of Spares
Excellent Flavor (It's As Good As My Kayfun Prime)
Excellent Value For Money – It Costs Just $24.99
You all know I like MTL vaping, and you all know I'm a big fan of Kayfun tanks. But the Augvape Merlin NANO has just completely taken me by surprise: this vape tank is utterly fantastic. It's an RTA MTL, but unlike most it is super-simple to set-up and it doesn't leak.
The flavor is monstrously good, delivering intense notes and plenty of vapor. Augvape includes some solid MTL coils too, and these are super-simple to install on the deck. Initially, I wasn't impressed with the look and feel of this tank. It's kind of ugly. But then I vaped it and, well… everything changed.
This was two weeks ago, and since then I haven't vaped with anything else. The Augvape Merlin NANO is that good; and for the asking price – $24.99 via VaporDNA – it'd be rude not to add it to your collection, if you're a fan of MTL vaping. I prefer it to the Innokin ZLIDE and my Kayfun Prime. And that should tell you everything you need to know about just how good this MTL vape tank is…
Full Augvape Merlin NANO Review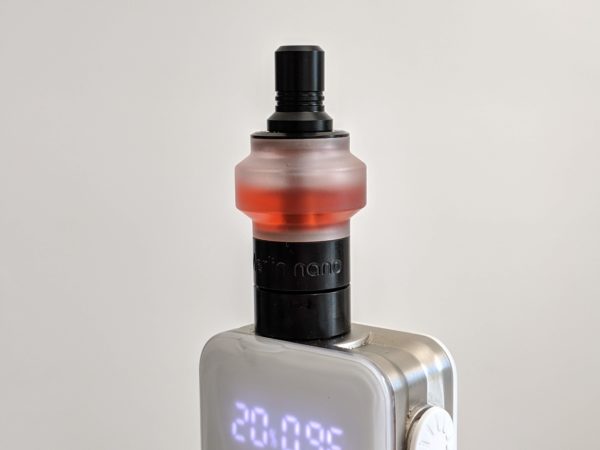 Design
There's no way around this: the Augvape Merlin NANO is not a very good-looking tank. It's skinny and looks totally odd next to any vape tank released in the last few years. Measuring just 18mm, the Augvape Merlin NANO is long and thin like that skinny dude from your high school that could never make it onto the football team.
It comes with two types of tank options; the first is straight glass and the second is a bubble plastic. In straight tank mode it'll hold 3ml of juice. Pop on the bubble plastic one, as I did, and you're looking at 4ml of storage. It also makes it look even more weird, which I kinda like…
There are several parts to the Augvape Merlin NANO as well, some more complicated that others. Perhaps the most unique/tricky are the plugs you use to augment the airflow of the tank. And you do need these, as there is no AFC on the side of it.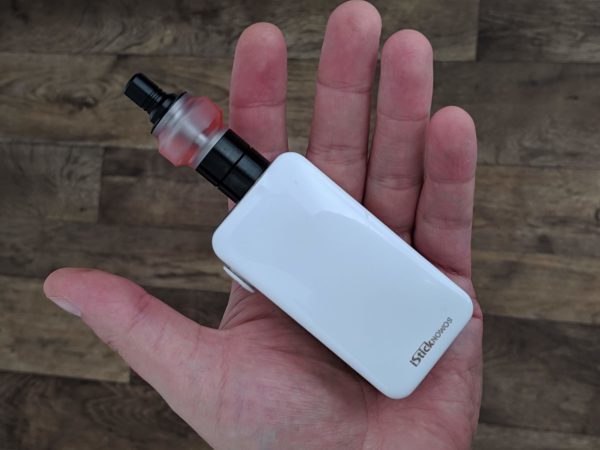 These airflow plugs go beneath the coil, so make sure you put them in first. Next, you'll want to install your coil. I used the included 1.6ohm MTL coil and it has been brilliant. You'll then wick it and screw everything back together. Adding juice is odd too; the Augvape Merlin NANO is bottom-fill, so you have to remove it from your mod every time you refill it.
The deck and coils are located right at the bottom and sit enclosed inside a weird plastic house, which you have to place on top before reassembling the tank. It's not fiddly at all, though, you just have to do it stages. I forgot to put the plastic housing on the first time I set it up and ended up drinking about 3ml of Nic Salts juice. Not fun…
It rocks a comfy, removable 510 drip tip which is idea for MTL vaping. You also get a ton of spares inside the box too; things like spare o-rings, coils, three-prong screwdriver, a fairly useless instruction manual, and additional AFC plugs for more open airflow. I'm not entirely sure which one I installed, but the MTL vape was near-perfect, so who cares!
Deck
The Augvape Merlin NANO is an MTL RTA, and it's a small tank, measuring just 18mm, so the deck is small. However, unlike some MTL RTAs, it's not fiddly to work with at all. I got my first build in without any trouble whatsoever.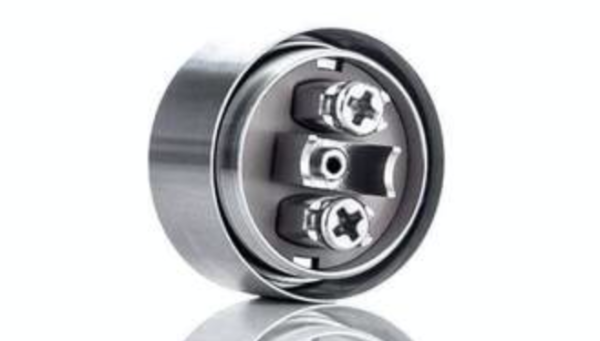 You can also be pretty liberal with your wicking too; I just did a very basic job and it has been vaping perfectly ever since. For me, this is one of the Augvape Merlin NANO's major USPs – easy to wick RTAs, especially MTL ones, are rarer than hen's teeth.
Performance
So, the Augvape Merlin NANO is ugly… Does that matter? Not to me, not when it vapes as well as it does. The MTL draw off this thing is as good as my Kayfun Prime. Easily. And the Augvape Merlin NANO retails for $100 less.
Because of the Augvape Merlin NANO's weird design, I wasn't immediately enamoured by it when I unboxed it. I love MTL tanks, but this one looked stupid, so how could it be any good, right? Turns out my shallow-nature has failed me once again. The Augvape Merlin NANO is a stunning performer.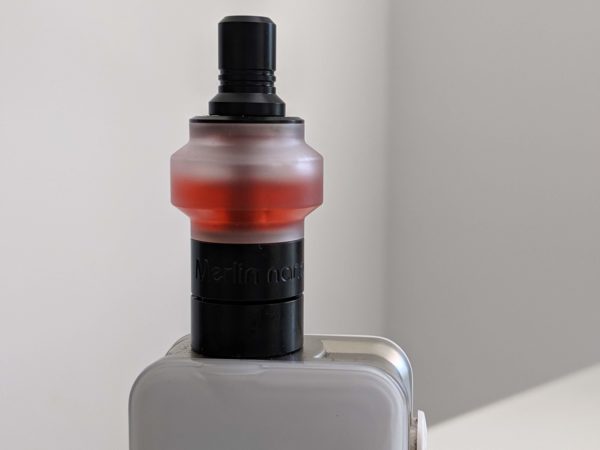 The flavor and MTL draw you get off it is as close to perfect as I've ever gotten from a MTL tank – even Kayfun tanks. As noted earlier: I'm not sure which plug I used in mine, but whatever one it was, I'm keeping it in place, as the MTL draw right now is damn near the best I've ever had.
Can you tell I'm a fan yet? I've been running a range of Nic Salts E Juice from the VapeBeat Store in the Merlin Nano, and the flavor has been just amazing. I can't remember the last time I had this much flavor from a MTL tank.
Should You Buy The Augvape Merlin NANO?
If you're a MTL vaper and you don't already own this tank, drop what you're doing now and get one. The Augvape Merlin NANO retails for $100 LESS than the Kayfun Prime, and I would argue it vapes even better.
That's no mean feat. It also wipes the floor with nearly every other MTL RTA that I own – and I own a bunch! The flavor, the ease of use, the consistently perfect MTL draw – everything about this tank rocks. Apart from its ugly-ass design, that is…
Best Price | VaporDNA – $24.99
Drake Equation
Co-founder and Editor of VapeBeat. I make the words.