UWELL Crown 3 is COMING MY WAY! Read on for ALL the specs, features and 
I'm kind of excited: The UWELL Crown 3 is now winging its way to my house, so expect a review in the next couple of weeks!
The UWELL Crown, the original Crown, is still one of my all time favourite sub-ohm tanks. Granted, it's now pretty old – and time is never kind to sub-ohm tanks – but the legacy of the original UWELL Crown will remain intact forever.
Like the original iPhone, the UWELL Crown was something of a game changer; it took what other tanks did and changed things around and made itself better. Flavour, clouds, design – everything was on point.
Sadly, though, like a lot of things UWELL has failed, so far, to match what it created with the original Crown. The Rafale wasn't great and neither was the UWELL Crown 2 – though Nick did seem to enjoy his.
Point is: the UWELL Crown was loved by all, whereas the sub-ohm tanks released since have been, well, polarising to say the least.
Now It's TIME For The UWELL Crown 3
Can the UWELL Crown 3 make up for these past mistakes? Can it be the new UWELL Crown and help UWELL regains its position as one of the preeminent sub-ohm tank brands in the vape space?
I just received my UWELL Crown 3 review unit. I also have one to give away as well, so stay tuned to VapeBeat's FaceBook for more details on that soon.
So what's the craic with the UWELL Crown 3?
Quite a bit, actually: it's got a new design, it comes in new colours and it now features switchable drip tips that are available in a range of colour options, and UWELL has improved the chimney design for less leaking and better heat insulation.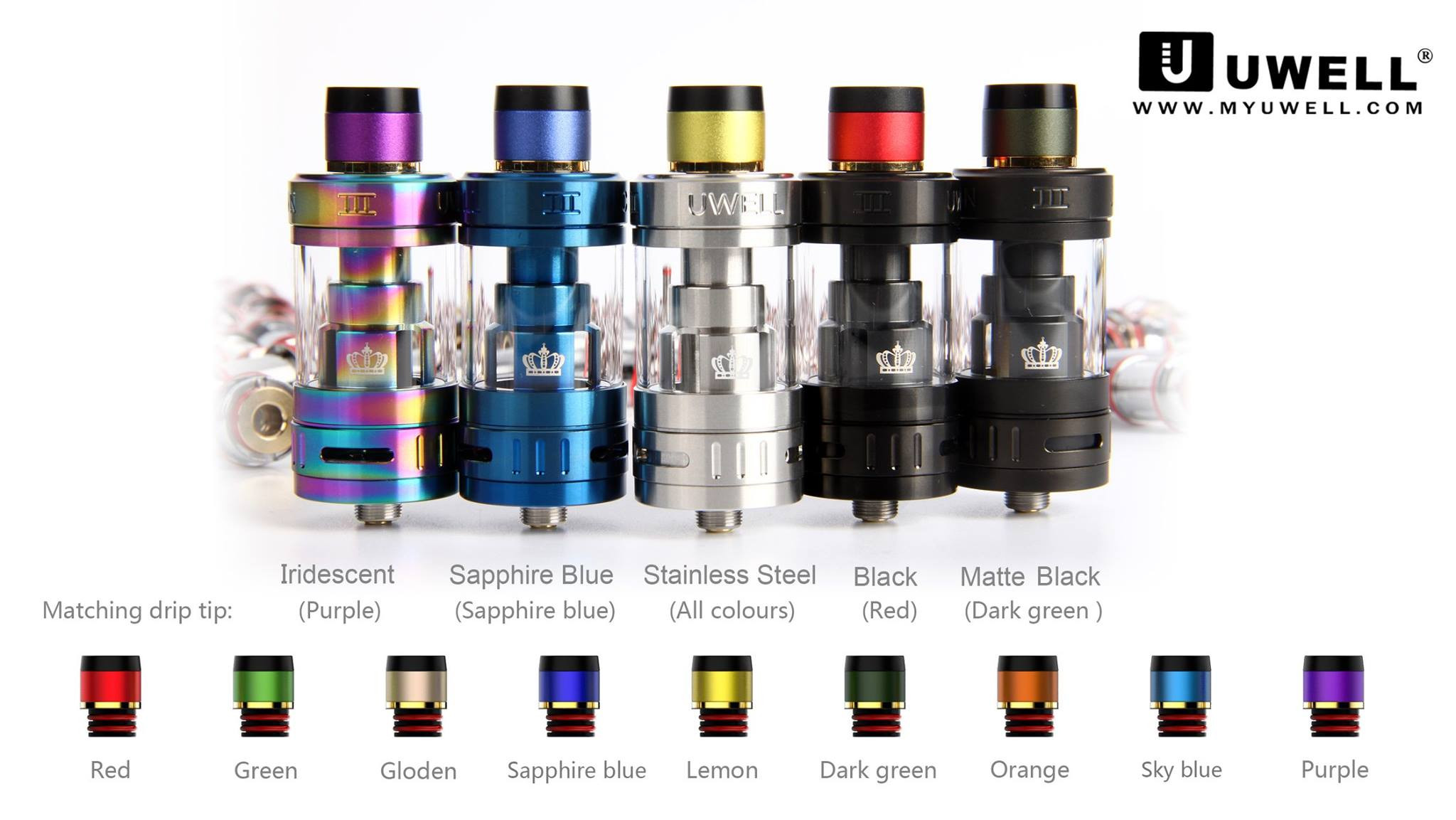 I really like the way it looks, so I am hoping it lives up to expectation in the flesh.
UWELL Crown 3 Specs & Features
Rather than prattle on about the UWELL Crown 3's new specs and features, I've listed all the pertinent aspects below for your viewing pleasure.
24.5mm Tank Diamenter
5mL Juice Capacity
Superior Stainless Steel Construction
Quartz Glass Reinforcement
Crown III Parallel Coil Design
Plug-Pull Replacement Mechanism
0.25ohm SUS316 Parallel Coil – rated for 80-90W
0.5ohm SUS316 Parallel Coil – rated for 70-80W
Anti-Leak Threaded Top-Fill Method
Precision Dual Auxiliary Adjustable Airflow
Widebore Drip Tip – Vibrant Colorways
510 Connection
Available in Stainless Steel / Black / Matte Black / Sapphire Blue / Iridescent Rainbow
UWELL has developed a new coil system. Hardly surprising after what happened with the UWELL Crown 2. This time around there can be no mistakes; performance and the longevity of the coils must be excellent.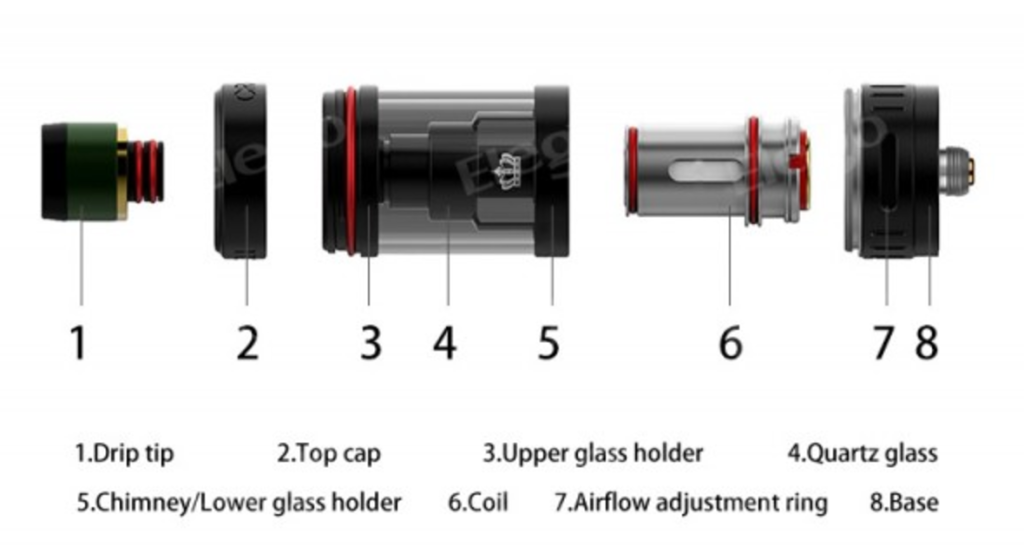 I'll also be keen to see whether UWELL can match SMOK's TFV8/TFV12 series of sub-ohm tanks which, in my opinion, are the best sub-ohm tanks on the market right now.
The UWELL Crown came out at a time when options weren't plentiful, but in 2017's market the UWELL Crown 3 has A LOT of competition, competition from all segments of the market, so being simply good is no longer an option.
The UWELL Crown 3 needs to be exceptional in order to succeed in 2017.
Keep an eye on VapeBeat's social feeds – Facebook & Instagram – for updates about the device when I'm using it and also for notifications about when the review's live.
Pre-order prices for the UWELL Crown 3 range from $20 to $30, so expect to be paying around $25 once the tank is widely available.
Drake Equation
Co-founder and Editor of VapeBeat. I make the words.