Geekvape has a brand new product called the Wenax Stylus and it is about to hit the shelves! It has an odd name and it is packed with features. Let's take a look at what we know about it so far:
Geekvape Wenax Stylus
The new Wenax Stylus pen has been teased over the past week on all of Geekvape's social media. This is coming as a direct companion to the Aegis Boost Line of products according to Geekvape. We don't know much yet, but could this be the Caliburn killer?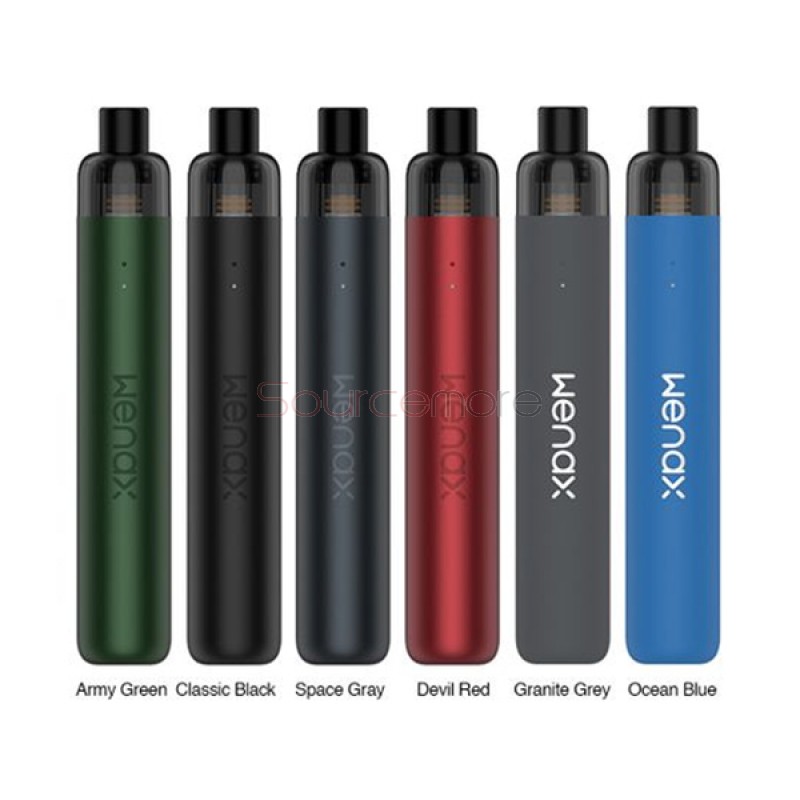 Not much has been released about the new Wenax Stylus, but we do know a few things:
1100 Mah Battery life
3 Different Power Settings
Intelligent Coil Detection
Aluminum light-weight Construction
Compatible With All G-series Boost Coils
Auto Draw or Button fire
2ml Capacity
USB-C Quick Charge
Weird Name, Awesome Innovation
The Wenax Stylus has been in the works for the past 6 months according to Geekvape. It's got a ton of interesting features and I cannot give more praise to the recent trend of cross-compatibility of coils as of late. I've been particularly impressed with Geekvape's coil systems when it comes to the Mesh G Series.
The Wenax Stylus will come in 6 different colors, all in matte finishes, with a light-weight ergonomic body. Like the Caliburn, you can use the button or you can use the auto-draw feature to fire the mod. The fire button is on the bottom in the style of a mechanical mod.
This is the smallest offering so far from Geekvape and it looks like they took notes as to what we want! Geekvape has been slow to enter the pod game but as a company, they seem to take longer with their Research and Design departments. I personally don't mind waiting a little while for an above-average product.
Will the Wenax Stylus make me ditch my well-loved Uwell Caliburn? We will have to see!
Christopher Horton