There are two RDA tanks that everybody is talking about right now: the Dead Rabbit RDA and the Pulse RDA – but which is best?
---
2017/18's RDA market was awesome.
---
---
There were TONS of awesome RDAs released. Almost too many to keep track of…
The best of which are logged and listed inside our Best RDA Tank Guide…
And two of the biggest and most-respected were the Dead Rabbit by Hell Vape and the Pulse 24 RDA by Vandy Vape.
But which is best?
Who would win in a Dead Rabbit RDA vs Pulse 24 RDA scenario?
I just finished reviewing the Dead Rabbit – I'm still using it now – and that RDA blew my socks off, as you can see in my review (Dead Rabbit RDA Review: The Perfect RDA?).
But there is one question I just can't seem to shake:
Is the Pulse 24 RDA ACTUALLY better than the Dead Rabbit RDA?
---
---
Dead Rabbit RDA vs Pulse 24 RDA – The Debate
There's quite a bit of debate going on right now about which RDA is the best overall tank. Most agree both RDAs have great flavour and overall design, but the general consensus seems to be that the Pulse RDA is better for squonking.
Airflow-wise, the Dead Rabbit RDA is said to have that aspect locked up, though it is fully squonk-compatible as well.
For me personally, it is really hard to say which is the better RDA for flavor. They're both excellent. I spent a good few hours switching between the two RDAs in a bid to find the harder to spot nuances, but there is very little in it.
I do prefer the Dead Rabbit RDA's slightly-restricted airflow, it just makes for a better vape in my opinion. I also much prefer the way the Dead Rabbit looks – I'm a sucker for big, bold designs and resin drip tips.
The Pulse 24 RDA is more of a classic design. And this is fine, because it hits hard, produces exceptional flavor, and is brilliant at squonking. But the best thing about the Pulse 24 RDA is that you can get it for $50 as part of a kit, whereas the Dead Rabbit by itself retails for almost $40 – so you're getting a mod for not much more than an extra $10 bucks with the Pulse option.
I mean, $50 is usually what you'd pay for just an RDA tank but here you're not only getting an awesome RDA, but also a very decent squonk mod as well. And that is quite a compelling proposition in itself.
In the meantime, let's see what you guys think. I've added a poll below, which you can cast your vote in.
I'll leave this running from here on out, so you can check back and see how it plays out. We haven't done a poll for AGES and this seems like an ideal chance to remedy that!
[socialpoll id="2482716″]
For now, let's take a look at the specs and features for both to see how they compare on paper:
Dead Rabbit RDA vs Pulse 24 RDA – Main Differences
Dead Rabbit RDA Specs & Features
HellVape Dead Rabbit 24mm RDA
24mm Diameter
Top Terminal Four Post Build Deck
Single Terminal Per Post
Single or Dual Coil Options
2.5mm Terminals Per Post
Side Mounted Hex Screws or Side Mounted Flathead Screws
Gold Plated Positive Posts
5mm Deep Juice Well
Double O-Ring Secured
PEEK Insulator
Top Side Diagonal Adjustable Airflow
10mm by 2.5mm Each Airslot
Single or Dual Coil Options
Minimizes Leaking
Fully Closeable
Knurled Grip To Adjust Airflow With Ease
10mm Wide Bore 810 Resin Drip Tip
10mm Wide Bore 810 Delrin Drip Tip Included
510 Drip Tip Adapter Included
Gold Plated 510 Connection
Gold Plated Bottom Feed Pin
304 Stainless Steel Construction
Pulse RDA Specs & Features
Dimensions: 1-7/16″ x 7/8″ (Including Drip Tip and Threads)
22mm Diameter
Gold Plated 510 Contact Pin
1.0ml e-Liquid Capacity
Postless Build Deck for Single Coil Builds
Low Profile for Easy Coil Builds
Large Post Hole Screws
Direct Bottom Feed to Side Juice Wells
Unique Side Direct Airflow
Unique Leak Resistant Quadruple Airflow Slots
Adjustable Airflow Top Cap with Four Airholes
ULTEM Wide Bore Drip Tip
Includes Pre-installed Squonker Pin
Includes 510 Contact Pin Adapter
Both RDAs are kitted out for performance and ease of use, so whatever option you go for you're not going to be disappointed. The Dead Rabbit RDA, I think, is a classic in the making. But the Pulse 24 RDA, especially when you get it as part of a kit, serves up some pretty unbeatable value for money. As I said: they're both amazing, really hard to seperate with respect to flavor and performance, but I think many will be swayed by the Pulse Kit as it's so good and so cheap.
The other upshot of going with the Pulse 24 RDA is that you can get it as part of a kit, with the awesome Pulse Squonk Mod, for just $50. An excellent deal, and one of the biggest reasons why Vandy Vape is kicking so much ass in 2018.
The combination of performance and value for money is like crack to consumers. And it doesn't matter what niche you're talking about, either. People love getting plenty of bang for their buck. They also like getting a great product that feels like it costs more. This is basically what the Pulse Squonker Kit is ALL about.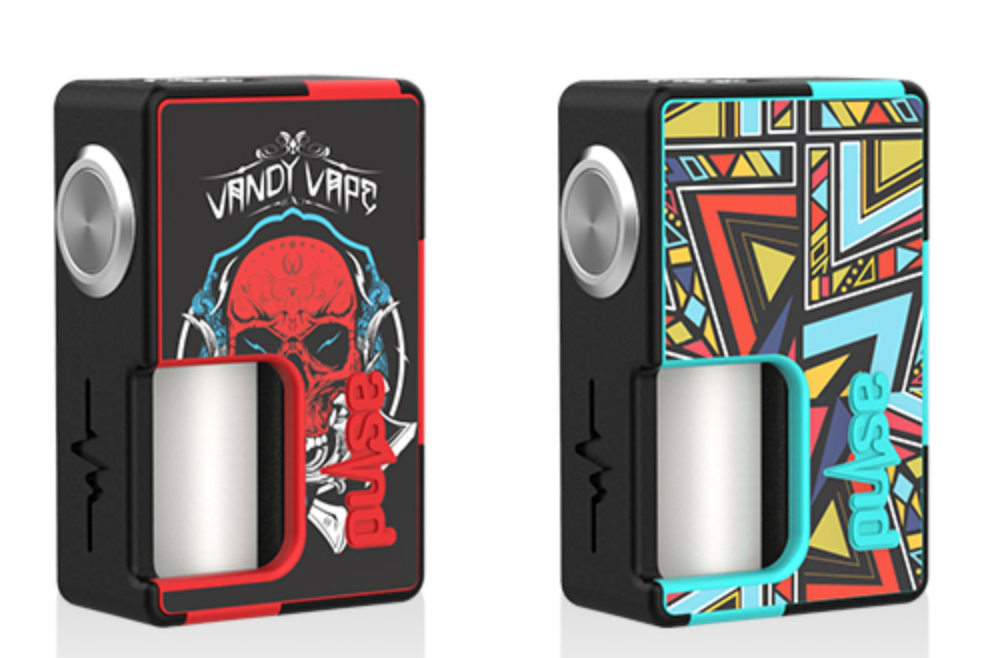 For me, it is probably one of the best (and cheapest) squonk kits on the planet right now. I can't think of another setup that performs quite as well, nor do I know of a mod that has so many customisation options. For this reason, it's a winner in almost every regard.
Rip Trippers reckons the Pulse RDA has the Dead Rabbit RDA beat in this regard, but I'm not sure I agree with him. To me, the Dead Rabbit is fantastic in this regard, easily one of the best RDAs I own, and while the Pulse is decent also, I find the vape on the Dead Rabbit more satisfying, as it has that slightly tighter draw – though this is very much my own personal preference.
Check out Rip's review below:
Both of these RDAs are geared-up for squonking as well, and if you haven't embraced the Squonk yet, make sure you check out my guide to the best squonk mods I've tested in the past 12 months (I'm adding more in as get them, so keep that one bookmarked).
Peace.