Best Mech Mod? Here's VapeBeat's Pick For 2016
A mech-mod is like a stripped down box-mod and they're VERY popular with a lot of people. Here's six of the best mech-mods you can buy…
I LOVE a good box-mod. These types of units have been my go-to for, well, longer than I care to remember. With box-mods, you have SO much choice and plenty of options relating to price, design and features.
Check out Vape Beat's Absolute Favourite Box-Mods to see what we've been using throughout 2015. You might also be interested in taking a look at our feature on the Best Vape Tanks as well because you will definitely need one of those if you're buying a high-power box-mod.
But what about mechanical mods — or, mech-mods, as they're more commonly referred to? A lot of vapers are using mech-mods these days, but if you're unfamiliar with these types of devices allow us to quickly explain what mech-mods are ALL about.
What's A Mechanical Mod?
Unlike RX200 and DNA200 box-mods, which are packed full of microprocessors and electronics, mech-mods are incredibly stripped down — they're essentially a battery, a wire and a container. That's it. There is no variable voltage/ variable wattage, no OLED display and no additional buttons or settings. You just hit the single fire button and vape.
On the majority of mech-mods there are two screws: the one at the bottom touches the battery negative/ground, while the one at the top touches the battery positive/atomizer. When you press the fire button the two are connected and the mech-mod delivers an unregulated current, which fires the atomizer and allows you to vape.
Again — these types of setups probably aren't the best for beginners. You really need to know what you're doing here, as unregulated current can be dangerous in some cases.
The only power source is the battery. When you fire the device, the power comes directly from the battery — a single battery might deliver 3.7V, while two will give you 7V and so on.
Why Do People Use Mech-Mods?
They're VERY simple and they also allow a greater control over the vaping experience, providing you know what you're doing, and because they're so simple in their composition they never fail — unlike more complex box-mods.
The devices themselves, as you'll see below, are usually very simple and elegant. They don't take up a lot of room and are usually constructed from aluminium, brass, copper or, in some instances, wood. However, mech-mods have ZERO safety features — it's just you and the full force of the battery — so, again, please make sure you know what you're doing before you venture down this route. Mech-Mods with poorly designed coils can break, explode or, in some instances, catch on fire.
What Are The Best Mech-Mods?
Now we've got all the health and safety nonsense out of the way you're probably wondering what the best mech-mods are? As is the case with box-mods, there are TONS to choose from. But seeing as you're here now, you might as well take a look at six of our favourite mech-mods.
Best Mech Mods: Karma Kit By GeekVape
If you're new to the whole mech mod scene, this is the mod you want to start with. Not because it is noob-friendly, but because it is super-safe, can run batteries in both orientations and is designed for safe, unregulated vaping in mind.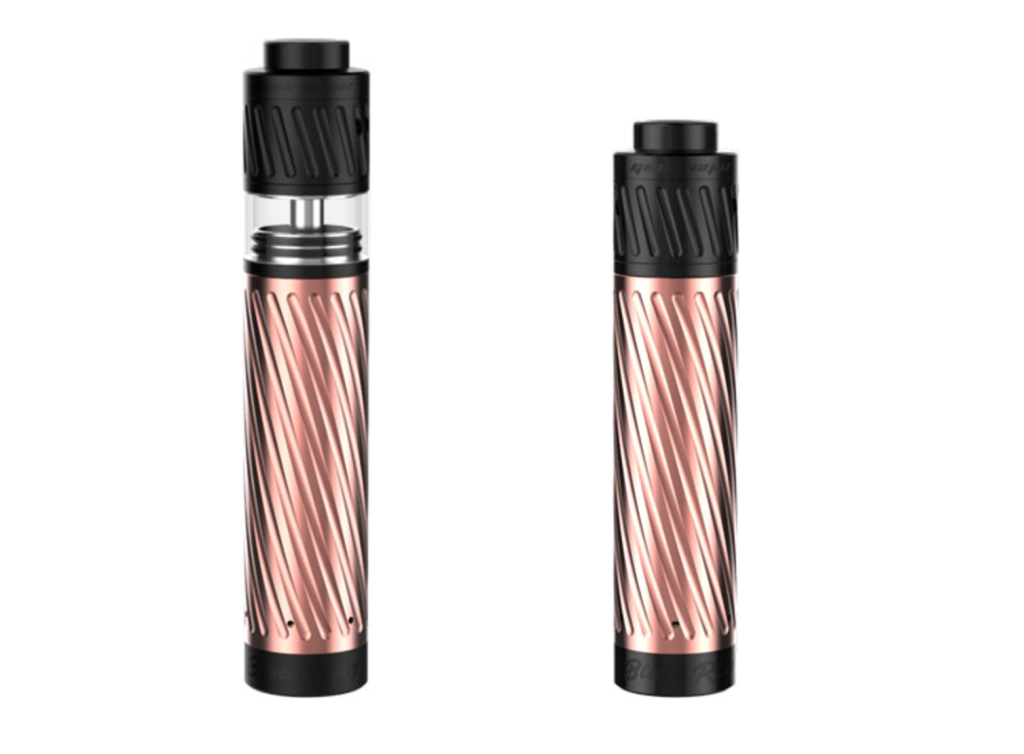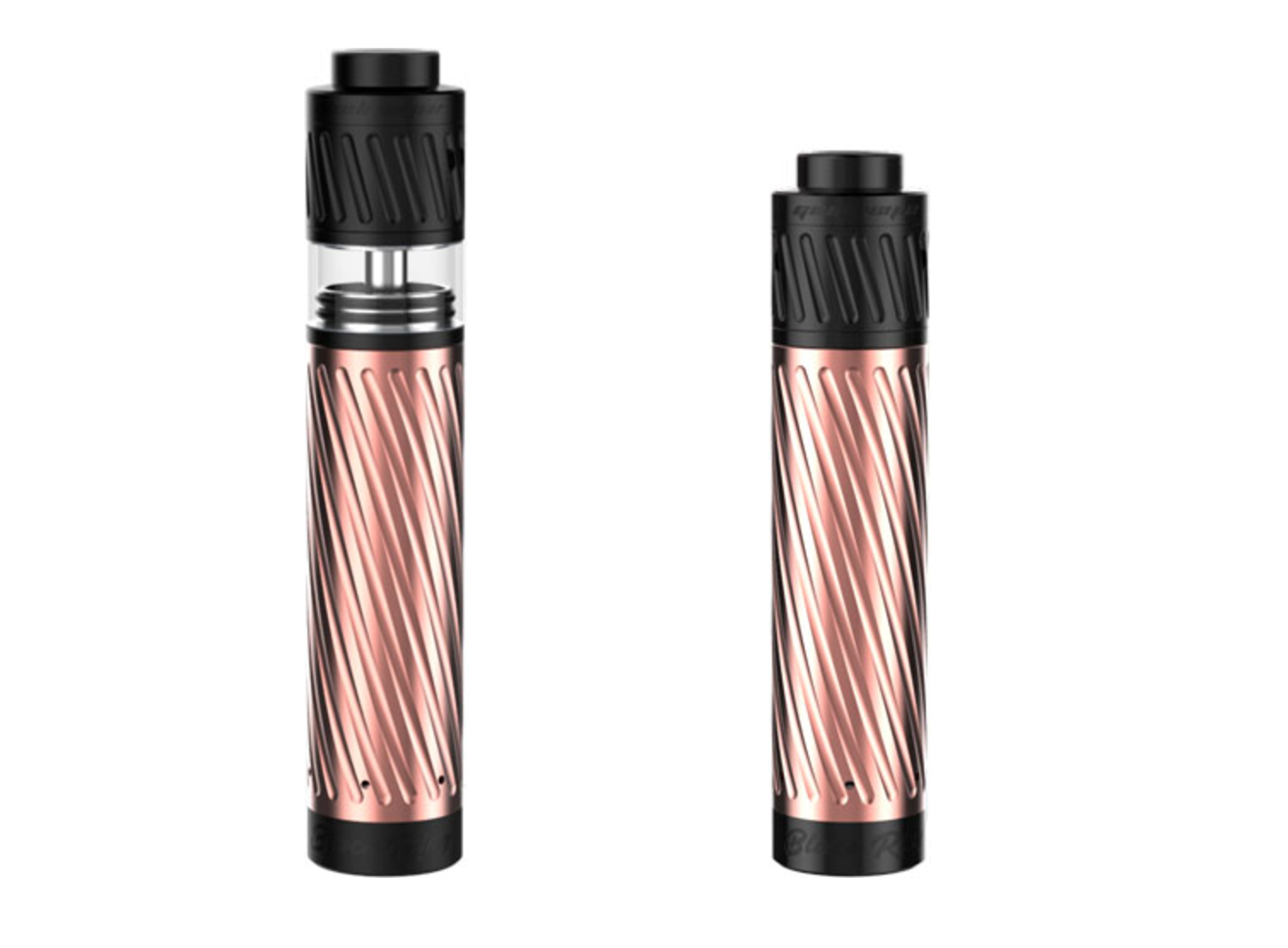 It also looks utterly superb as well and, if you buy the kit, which you should, you're getting yourself one of the best tanks we've tested in a good long while.
The tank that ships with the Karma Kit by GeekVape is a RDA and an RDTA in one, meaning you swap between either style of vaping.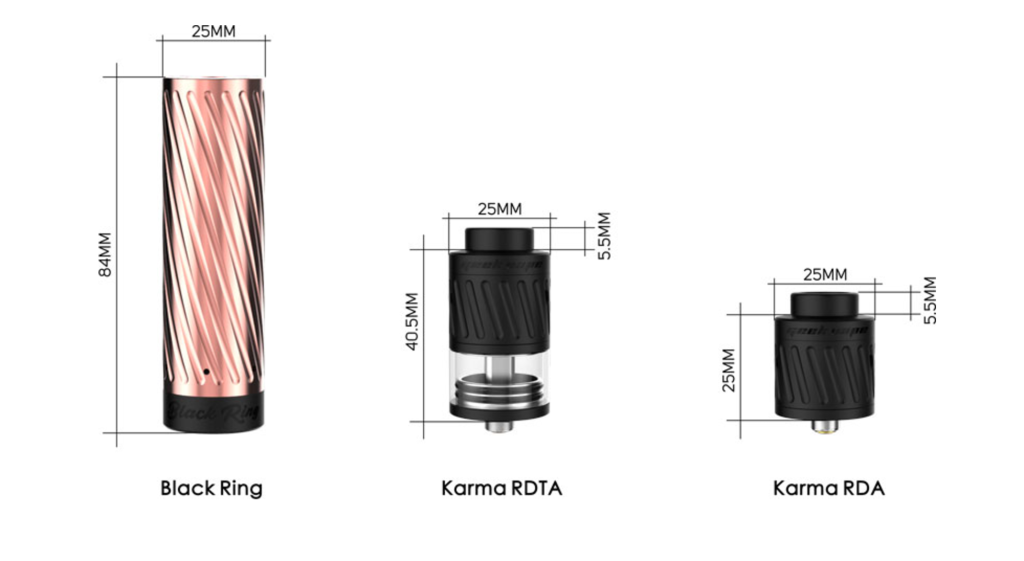 Nick have the Karma Kit full marks in his review. He was blown away by just how good this setup was, so if you're looking for a brilliant and affordable mech mod kit, make sure you check out the Karma Kit by GeekVape.
She's a beauty!
Karma Kit by GeekVape: Best Prices From Around The Web 
---
The VaporFi Rebel 3 needs very little introduction, as its predecessor, aptly named the VaporFi Rebel 2, was a very well known device that was used by many a vaper the globe over.
The VaporFi Rebel 3 takes everything that made its predecessor great and adds in a ton more utility. You know have a MASSIVE tank, which holds almost 6ml of e juice, a beautifully refined design which is expertly machined from uber premium materials.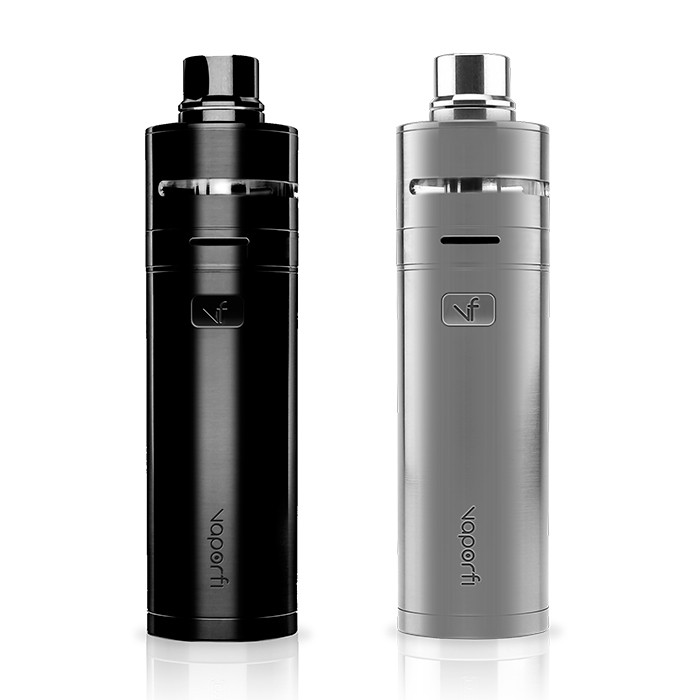 The entirety of the VaporFi Rebel 3 also sits very comfortably in the palm of your hand, making it an ideal choice for stealth vapers. Chuck in the fact that it is a regulated mech mod and you can reset assure you're vaping will always be safe, so long as you don't do anything stupid.
Here's a breakdown of what the VaporFi Rebel 3 ships with:
1 Rebel 3 Tank (with pre-installed 0.5ohm Atomizer)
1 Rebel 3 Battery
1 0.5ohm Rebel 3 Atomizer
1 USB Cable
1 Wall Adapter
1 User Manual
And the specs for the VaporFi Rebel 3 are just as good:
5.8ml Tank Capacity
3000mAh Power Capacity
Resistance Range: 0.25ohm – 0.5ohm
Adjustable Airlow
Charger Model: BEK-QC-001
Charger Input: 100-240V-50/60HZ 100mA
Charger Output: 5.0V=1000mA
Easily one of our favourite on this list, the VaporFi Rebel 3 is a premium set-up that delivers excellent results across the board. It looks stunning, vapes like a champ and, most importantly of all, it has built-in safety features so you're always vaping safe.

---
This mech mod comes via DOVPO and it's a real beauty. The design has been a big talking point amongst vapers with some claiming it is ugly. Personally, I think it looks just fine — and besides, I'm more into utility than looks when it comes to my mech mods.
And when you're talking utility, the DOVPO GX-200 has it in SPADES. This thing takes dual-18650 batteries, so it has great battery life, and can fire as low as 0.2ohms, which is great for those looking for BIG power.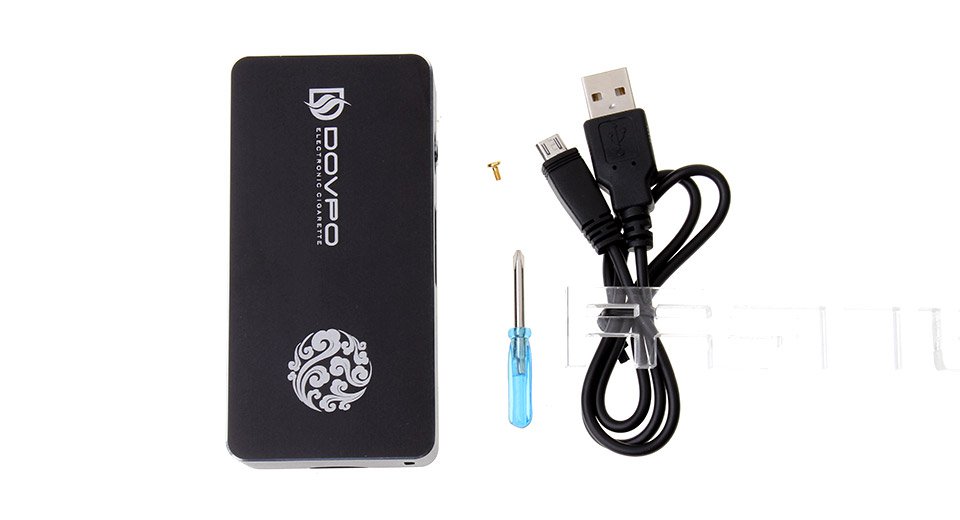 Another plus is through-flow charging, which basically means you can change the batteries via USB. Great for when you're in a pinch and need to top up and you don't have you wall-charger with you.
Beyond this the DOVPO GX-200 has some pretty decent safety features — low voltage protection, over current protection, short circuit protection, and reverse polarity protection — as well as automatic power cut after 15 seconds so as to ensure nothing gets too hot.
For the price, this is a very decent option for those looking for a mechanical mod with excellent safety features and plenty of power.

---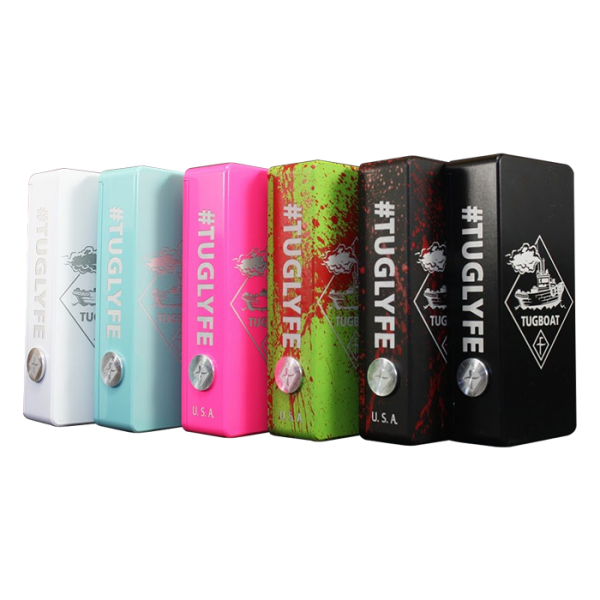 Specs & Features:
Aluminum Construction
Stainless Steel 510 with Spring Loaded, Self Adjusting Brass Connection
Requires 2 18650 batteries (Sold Seperately)
MOSFET Safety
Fires Down To 0.15 Ohms
Use ONLY 20 Amp or higher IMR/INR Batteries!
Used paired batteries (same make and manufacturer) at all times!
Button Color May Vary!

---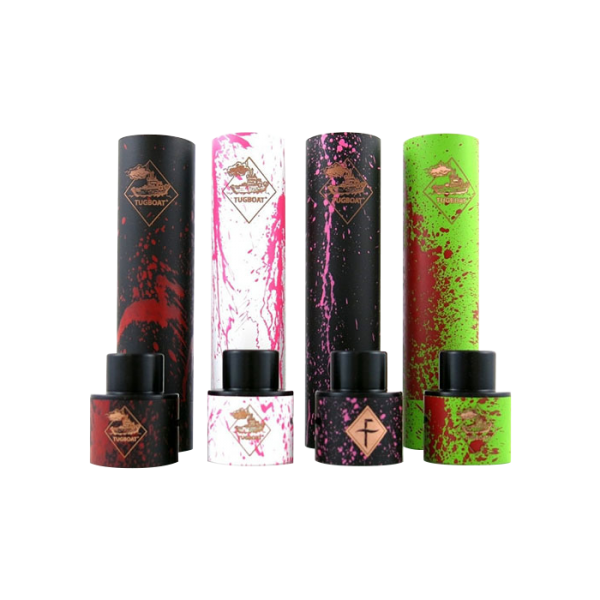 Specs & Features:
24mm diameter
90mm in height
Uses 18650 battery (Not Included)
Hybrid connection for maximum conductivity
Copper contacts
Delrin Insulators
New re-designed switch with silver plated spring
Beautifully engraved with Tugboat Logo
Copper machined and cerakoted to the all new splatter finishes
Made In USA
Specs & Features for Tugboat Mod V2 Top Cap:
24mm diameter
Flush mounted cap for Tugboat RDA atomizer deck
Dual airflow holes on each side measuring 7mm
Comes with 1 black delrin competition cap
Engraved with the Tugboat and Flawless emblems
Cerakoted to match the all new splatter finishes

---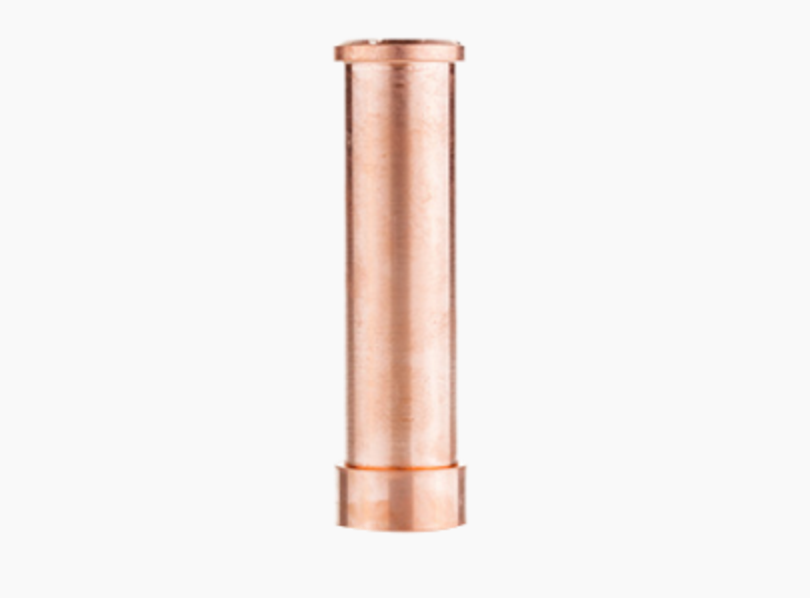 Specs & Features:
Designed, engineering, and manufactured in the USA
Adjustable delrin
Direct battery to atty connection for minimal voltage drop
Replaceable sleeves for a brand new look and feel (not included)
Revolutionary 4 point button rail system
Affordable and hard hitting
One piece contact button

---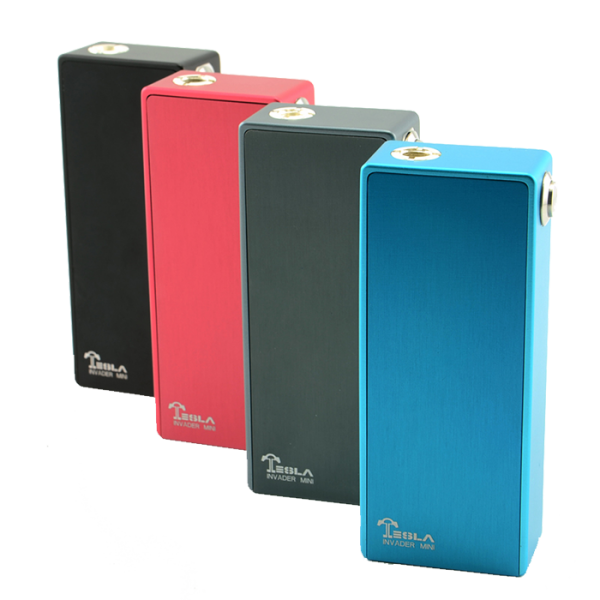 Specs & Features:
Aluminum Construction
Fully Mechanical
Powered by Two 18650 Batteries (Sold Separately)
510 Threading
510 Spring-Loaded Copper Plated Silver Center Pin
Minimum Resistance: 0.1 ohm
Output Current: 40A
Output Voltage: 3.2V – 4.2V
MOSFET Protection
Short Circuit Protection
Reverse Battery Protection

---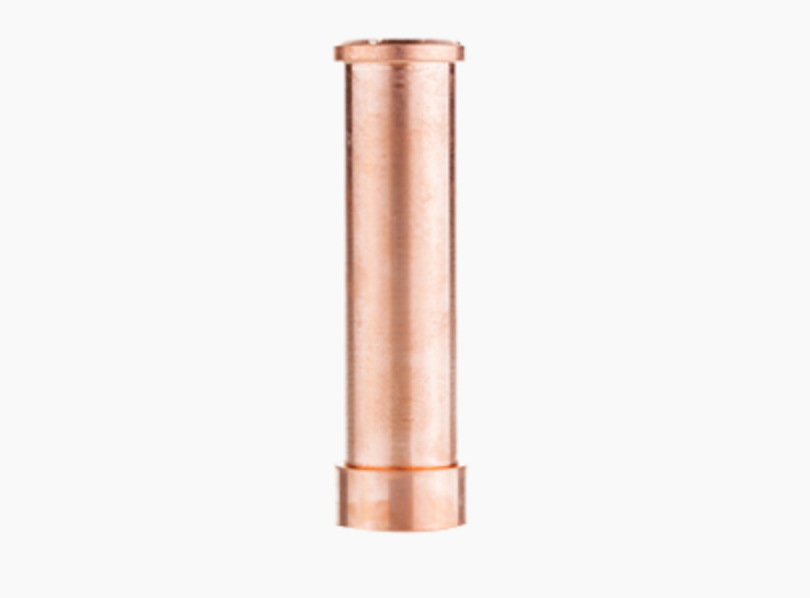 Specs & Features:
Designed, engineering, and manufactured in the USA
Adjustable delrin
Direct battery to atty connection for minimal voltage drop
Replaceable sleeves for a brand new look and feel (not included)
Revolutionary 4 point button rail system
Affordable and hard hitting
One piece contact button