What vape coils last the longest? A handy guide for anyone looking for sub ohm tanks with long-lasting vape coils – we'll tell you what you need to look for, the best vape tanks for coil performance, and where to get them. There's even a table for super-quick access to the best options right now
---
Coils burning out too quickly is just about the most annoying thing you'll have to contend with when you start vaping.
Every new vaper experiences this, so don't fret – you're not alone.
There are MANY sub ohm vape tanks out there.
Thousands, probably. And long-lasting vape coils are basically the golden goose.
The thing EVERYBODY wants.
But only a select few actually have decent coils.
And finding them can be tricky.
I know this for a fact, as I've tested hundreds in my time!
But there are good ones out there.
My #1 pick, however, would hands-down by the Falcon Tank by HorizonTech ($26.99). I used one of its mesh coils for THREE WEEKS.
---
Beyond this you have quite a few options, and the best of the best for overall performance, flavor and coil performance are laid out below:
Top-Rated Vape Tanks For Coil Performance
Name
Rating
Review
Pictures
Best Place To Buy?
Why You'd Buy This Tank
Price
HorizonTech Falcon Tank
98%

RDA-Like Flavor & Mega Clouds
Coil Heads Are BRILLIANT
Solid, Well-Executed Design
Excellent Value For Money

UWELL Valyrian
98%

AMAZING Flavor
Great Build Quality
Decent Locking Mechanism On Top Cap For E Juice Port
Reliable, Consistent Coils – Some of The Best I've Ever Used!

OBS Draco Kit
95%

Great Design, Super Portable

The Tank is AMAZING, Excellent Flavor & Great Coil Performance

80W of Power & A Big Battery (3000mAh)

Solid, Reliable Performance – It Never Missed A Beat

Some of The Best Mesh Coils I've Used To Date

GeekVape NOVA Kit
91%

Great Design, Resin Looks Awesome

Tons of Power, Lots of Vaping Modes

Cerberus Mesh Tank Is Brilliant Too – Coils Last Forever

FreeMax Mesh Pro
90%

Excellent Design & Looks
Great Flavor + Long Lasting Coils
Triple Mesh Coil is INSANELY Good
Great Price (Only $27.95)

ADVKEN Mantra Tank
88%

The Mesh Coil is Superb.
The Wire Coil is Very Respectable Too.
Top-Notch Flavor + Thick, Dense Vapor
Great Quality Build; No Wonky Elements
Decent Sized Tank (4.5ml)
Long Lasting Vape Coils – Or, Why Vape Coils Burn Out In The First Place
It's not actually the coils themselves; it's the cotton inside them.
And coils burn out for a variety of reasons. But these are the two most common culprits:
#1 – you didn't prime the coil correctly.
#2 – you're running the coil at a wattage that is too high
How To Prime A Coil
When it comes to pre-made coils, priming is your first port of call.
How do you prime a vape coil? Simple:
You ensure the cotton is saturated with E-Juice before you fire it.
To do this, simply drop vape juice onto the cotton itself.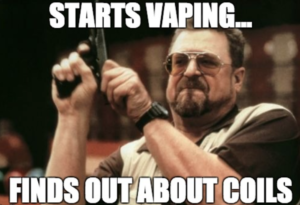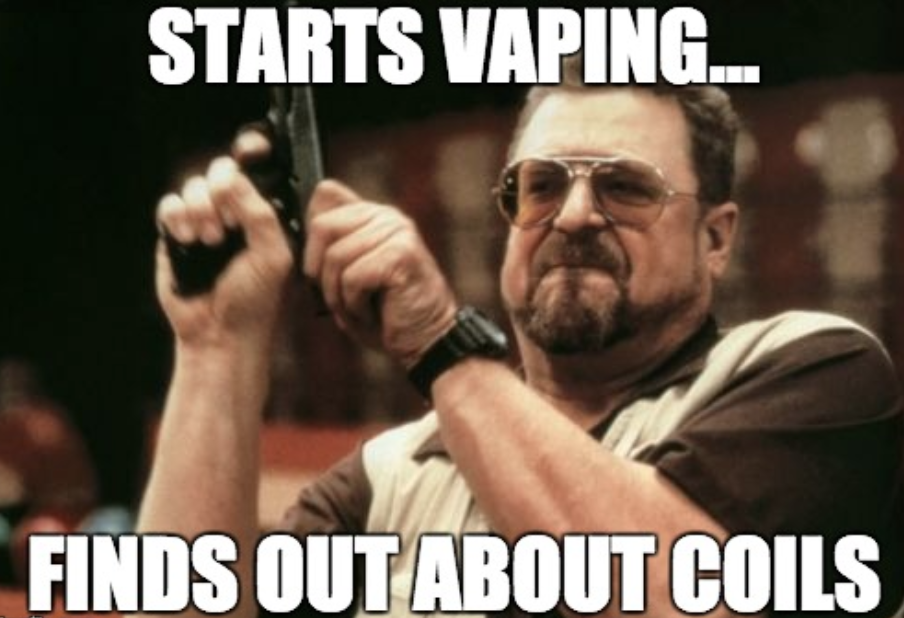 Another method is to let you coil soak in E Juice for an hour or so. This works great for larger pre-made coils.
Keep Your Mod Watts Nice N' Low To Begin With
This is key.
SMOK says its coils are designed to run at 200W.
Well… they're not.
Run them at this power-setting and they'll burn out exceptionally quickly, as well as destroy your battery life and E Juice reserves.
You'll know when this happens because your vape will taste burnt.
The proper way to do it is simple: start low (like 50W) and build up until you find the sweet spot (usually anywhere between 80W to 120W).
Vape Coil Burns Out Too Quickly (And You've Done ALL of The Above)
If your coil is still burning out too quickly, I have some bad news…
You could have a dud pack of coils. I know, I know – this sucks.
But it does happen.
Though it's not all that common anymore.
Ideally, you should be getting at least a week from a single coil.
If you're getting less than this, you're either doing something wrong (see above) or the coils are poor quality.
The #1 Problem With Sub Ohm Tanks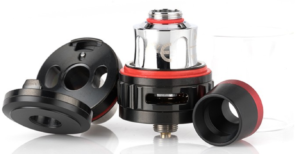 Coils. They're vital to a sub ohm vape tank but they're also the main reason why I avoid them like the plague.
Instead, I use rebuildable atomizers (RDAs and RTAs).
Why? Simple: they're cheaper to run, pack in way more performance AND give you better flavour.
And you don't even have to ACTUALLY build your own coils.
Nope, you can buy pre-made coils.
Then, all you have to do is wick them with some cotton and you're away.
Rebuildable Atomizers vs Sub Ohm Vape Tanks
As I said: RDAs and RTAs deliver more flavor and more performance.
But beyond this, you will also be making some pretty hefty savings, as they're cheaper to run.
SMOK coils, for instance, cost about $15 a pack. And you might get through two packs a month – that's $30.
With an RDA, you'll spend less than $10 on coils and cotton that will last you SIX MONTHS.
And rebuildable tanks are better.
Did I mention that?
Well, they kinda are. You can read about all the best ones in our Best RDA feature, which breaks down all the best rebuildable attys we tested during the last 12 months.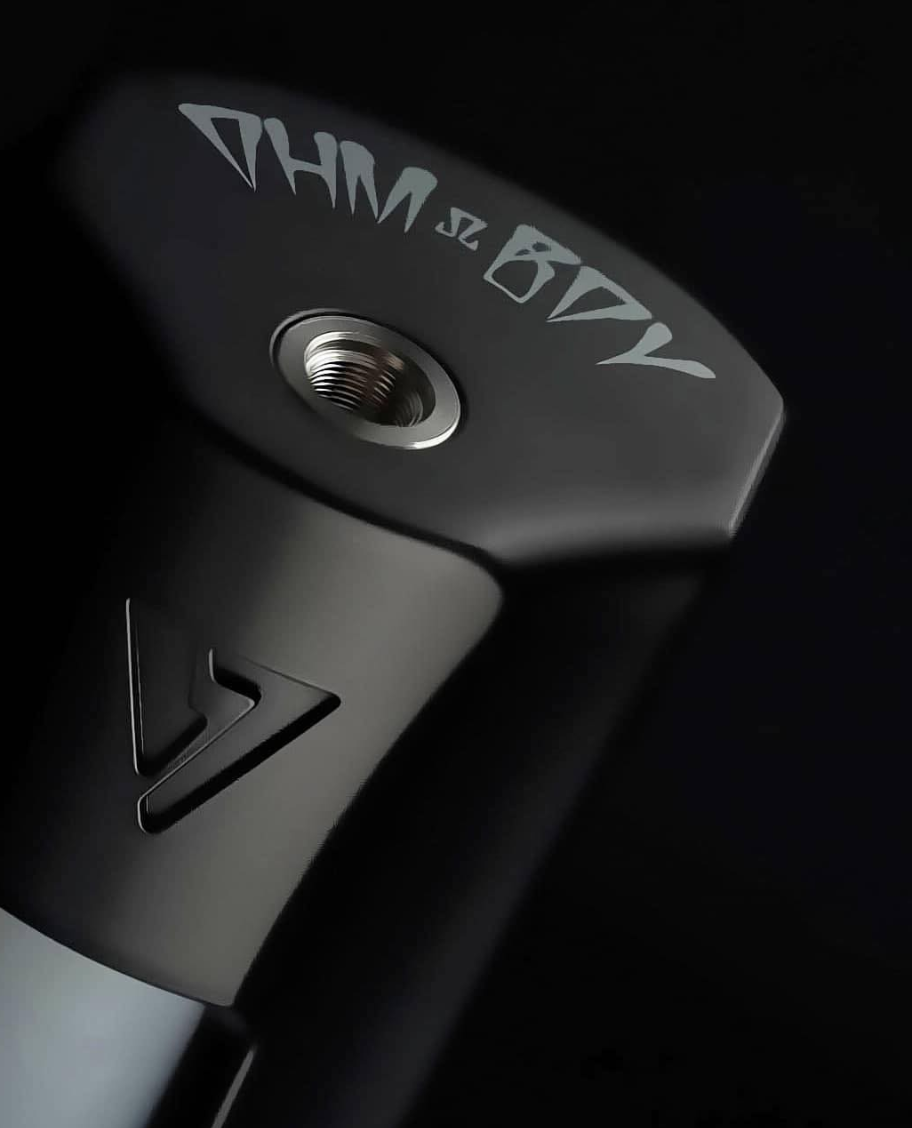 Want The Inside Scoop on ALL Things Vaping?
Sign-Up For Our Newsletter Below!
Latest News
Exclusive Deals
Access To The Team