What's the best RTA tank for beginners – if any? It's a tough question, but I have tested a bunch in the last six months and, IMHO, these three setups are the best RTA tank for beginner vapers in 2018.
---
RTA tanks, historically, are something of a pain in the ass.
They leak. They're fiddly to wick. They leak. And then, well… they leak some more.
But things changed in 2017/18…
RTA tanks started getting easier to use and live with.
Bizarre, right?
I'd all but given up on RTA tanks and then, towards the end of 2017, I had a run of really solid, super reliable RTA tanks.
The best of which are listed inside our Ultimate Guide To The Best RTA Tanks.
And none of them leaked. All produced exceptional flavor as well.
Out of the six or seven RTA tanks I tested between the back-end of 2017 and right now, there were three RTA tanks that really stood out to me, three that worked pretty much seamlessly.
But one was a cut above the rest. And it is that RTA that we'll be talking about in a minute.
What I Look For In A Killer RTA Tank: Or, What's The Best RTA Tank For Beginners?
Ease of Use – it must wick easily every time. No dry hits.
No leaking
Flavor – it has to be on point
Performance – how it vapes longterm, plus how easy it is to live with on a day to day basis
I've included all my favorite RTAs (of all time) in our Best RTA tank feature.
I like all of the ones listed there, but some are not designed for noob vapers (or beginners).
This is why I put together this little piece: to point out a solid RTA option for beginners or those looking at their first ever RTA.
The Easiest RTA For Beginners
This is pretty simple, actually. The Augvape INTAKE RTA is a great RTA setup and its special party trick is being 100% leak-free.
That makes it ideal for new users; your wicking and building can suck and it'll still vape great.
I've been using this tank a lot in 2018, simply because it is so easy to work and live with, but beyond this, you're getting great flavor and vapor production.
In fact, it's so easy to build and wick that it almost feels like dealing with a sub ohm tank, once you get used to installing pre-made Clapton or Alien coils.
I was a little dubious when Augvape told me this tank never leaked, but I was wrong – it doesn't leak. Not one bit. And it kicks out great flavor too.
Combine this with its good looks and nice price point and you have yourself an RTA that is easily the best option for newbie RTA users.
DirectVapor has a cracking deal on it now too: $31.95 with FREE shipping – and that is great value for money!
---
Best RTA Tank For Beginners: Things To Keep In Mind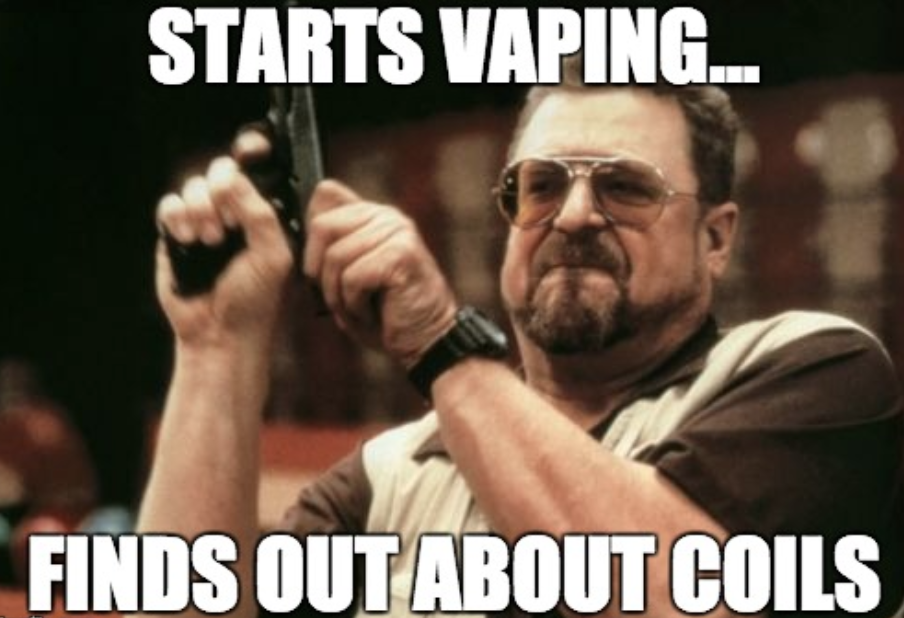 All RTA tanks are different.
No two RTA tanks are the same. And this means the wicking technique required for any, one RTA is different to what you'll use on another.
For this reason, you'll want to get to know your RTA's deck.
Learn how it works; where the airflow is; how it holds E Juice in.
All of these things will make your life a lot easier.
It's basic. But it works. These tanks are engineered in a specific way.
You NEED to understand that engineering and how it all fits together.
Get it wrong, or get sloppy with your wicking, and you'll run into problems quickly.
I choose the four options above for a few reasons:
#1 – they're easy to setup
#2 – the decks are simple
#3 – they seldom leak (when wicked properly)
#4 – they all produce amazing flavor
I'll add more as I come across them. But right now the tanks listed above are easily the best RTA tanks for beginners.
If you want a look at the best RTAs around right now – for flavor and performance – make sure you check out our Ultimate Guide To RTA Tanks (The Complete List).