The Wismec Reuleaux RX200 box-mod is easily one the best and cheapest ways of hitting 200W with a box-mod
---
UPDATE: 25/03/2019
The Wismec Reuleaux RX200 is now very old. Like really old. In vape years, it's basically ancient and while it is still a decent option, there are plenty of other, newer models that are far better right now.
Case in point: the Wismec Reuleaux RX GEN3. This mod is a couple of generations newer than the RX200, it runs three 18650 cells, so battery life is outstanding, and it has more power under the hood (300W).
The design, fit and finish, and overall look and feel of the RXGEN3 is also vastly superior to the RX200. It's smaller, despite rocking another 18650 battery, and it performs better in almost every regard. If you're after a Wismec mod, the RX GEN3 is the one to go for.
You can read my full review here: Wismec RX GEN3 Review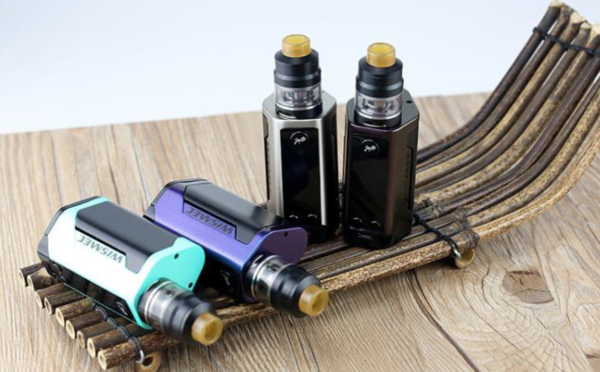 ---
Original Wismec Reuleaux RX200 Review 
I needed a replacement for my Sigelei 10oW box-mod and I really wanted to try out one of the new RX200 box-mods to see how they compare to the more expensive DNA200 alternatives.
I had three things in mind when I went out to buy my new box-mod:
I didn't want to spend a lot of money,
I wanted an RX200 device
I'd wanted something that looked good; my old Sigelei was too big and too cumbersome.
I popped into my local vape shop and was pointed towards the Wismec Reuleaux RX200.
I'd heard a lot of good things about the Wismec Reuleaux RX200 prior to this visit, mainly about its price and design, so when the shop actually had one in stock I figured, what the hell, and handed my card over.
Here's my verdict on the uniquely designed Wismec Reuleaux RX200 box-mod.
Wismec Reuleaux RX200 Box-Mod Review
Design
I can't really say what the Wismec Reuleaux RX200 design reminds me off… it kind of looks like something from a 1960s sci-fi movie, or Buck Rogers. Or a 1960s American car. It's certainly unique and I do really like the way it looks, as well as its shape and gait which ensures it sits snugly in the palm of your hand.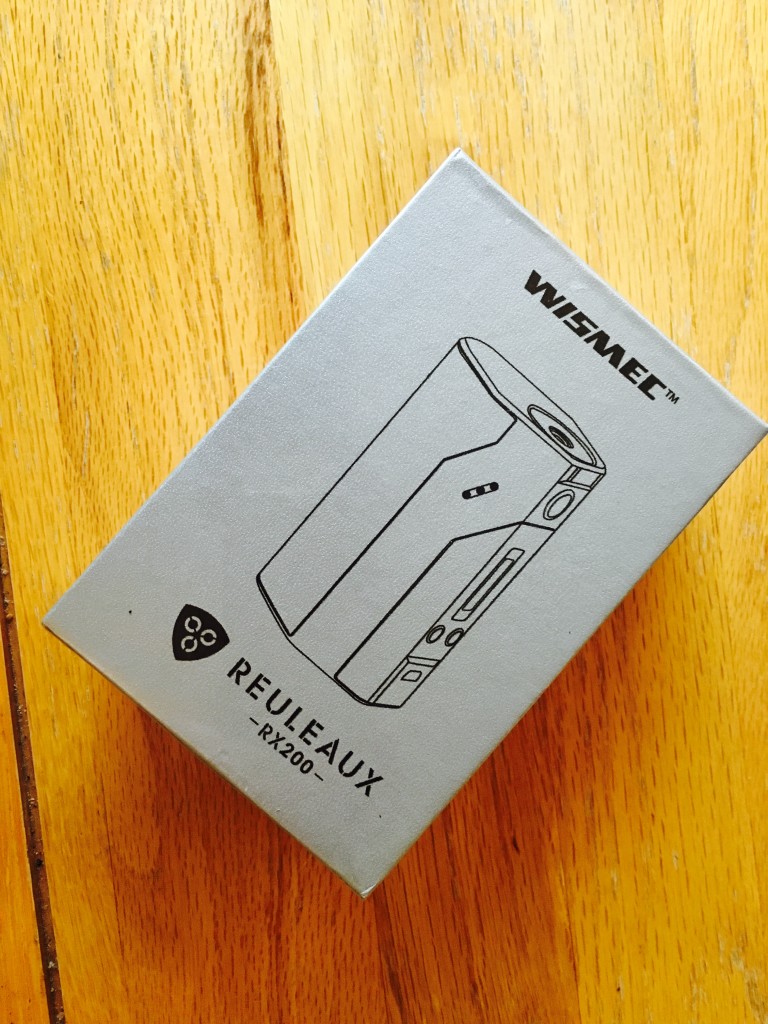 I have the white version with mint accents.
They didn't have the black version in the store, unfortunately, though it appears to be readily available online.
My setup kind of reminds me of a 1950s Cadillac or something similarly Americana for that era.
Either way, it is a different sidestep from the slab-like black box of my old Sigelei 100W box-mod.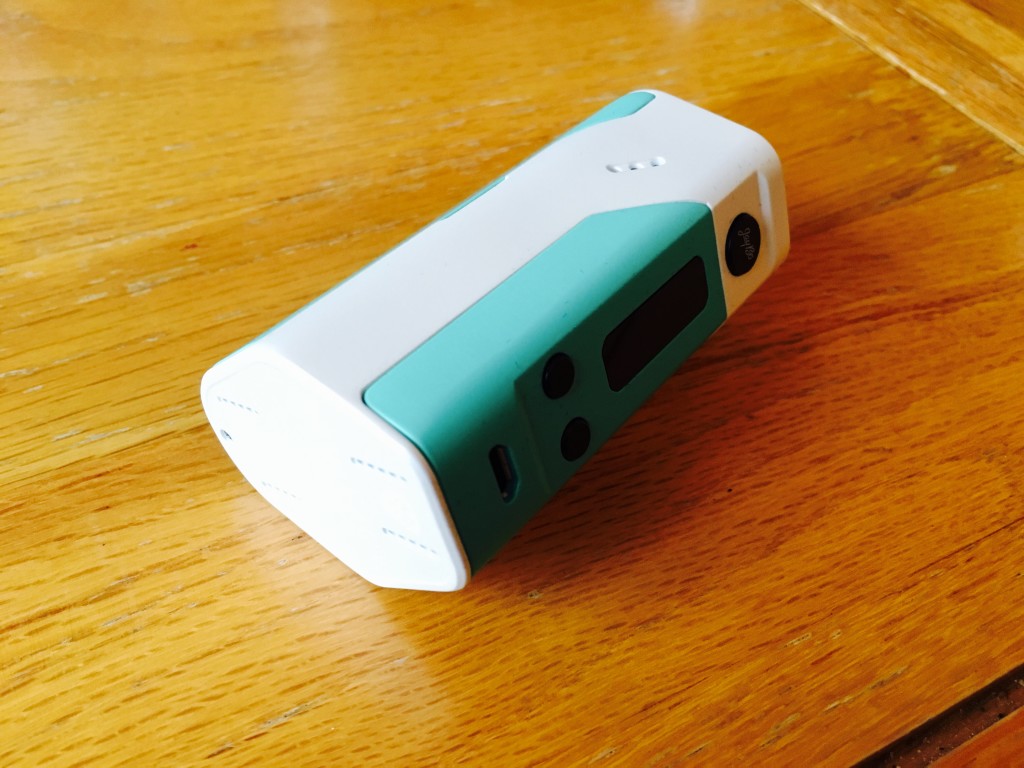 The shape of the Wismec Reuleaux RX200, sort of a squashed hexagon, is also pretty unique, at least in my experience, anyway, and was designed by fashion designer Jay Bo.
As box-mods go, this is one of the more eye-catching I've seen of late.
But it's not just about looking good.
The reason it is shaped in this manner, besides handling, is because it takes 18650mAh batteries — though these DO NOT come with the mod itself, so keep that in mind when you purchase.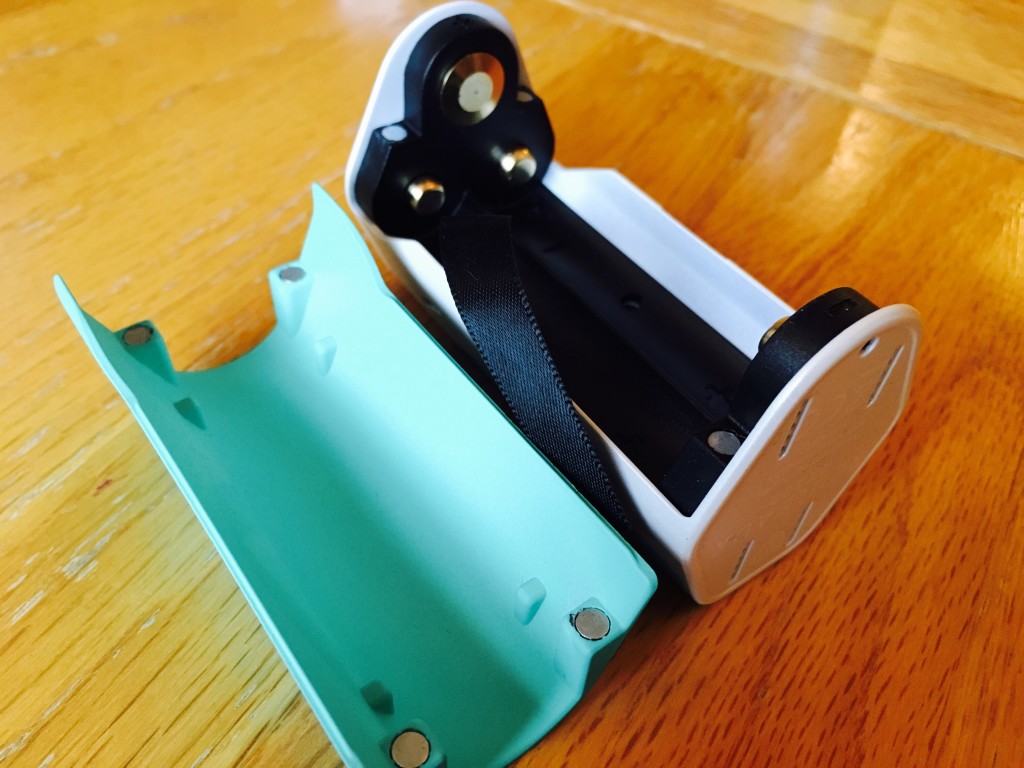 As for the display, like most, it is an OLED panel that shows battery, power and temperature control modes and coil settings.
To turn it on you click the power button five times and to switch between different coil modes, say, aluminum or nickel, you tap it three times.
All settings are adjusted using the up/down rocker located at the bottom of the display.
To access the battery compartment, you simply pinch the indents on the removable shell and pull outwards and the chamber pops off in your hand.
Setup is extremely simple, though you will want to make sure you have it on the right coil setting before vaping.
I'm using a UWELL Crown tank with 0.15ohms nickel coils, so, before hitting it for the first time, I had to switch the coil mode over to nickel and adjust the wattage accordingly.
Wismec Reuleaux RX200 Features
The Wismec Reuleaux RX200 costs $69, though looking at the features and specs, one might assume it'd cost A LOT more.
I mean, check out its specs and features — they're awesome.
Wismec Reuleaux RX200 Specs & Features
Size: 50.0mm x 40.0mm x 84.0mm
Thread type: 510 thread
Requires 3 18650 Batteries (Sold Separately)
Output mode: TC/VW mode
Output wattage: 1-200w
Temperature range: 100-300°C/200-600°F(TC mode)
Color: Silver
0.91 inch OLED screen
Powered by DNA200 Technology
Optimized Heat Dissipation Design
Unique Structure & Innovative Appearance
Stainless Steel Thread & Spring Connector
Three Replaceable Cells & Magnetic Back Cover
Passthrough Charging
Multiple Ventilation Holes
Size: 50 x 40 x 84.0 (mm)
Wismec Reuleaux RX200 Battery Performance
As I said above, the Wismec Reuleaux RX200 takes three 18650mAh battery cells.
This means you get VERY good performance from the unit and will likely get around three to four day's worth of usage before having to recharge your batteries.
Obviously, this is all dependent on how you vape and what wattage you're using; 200W will burn through juice faster than 60W.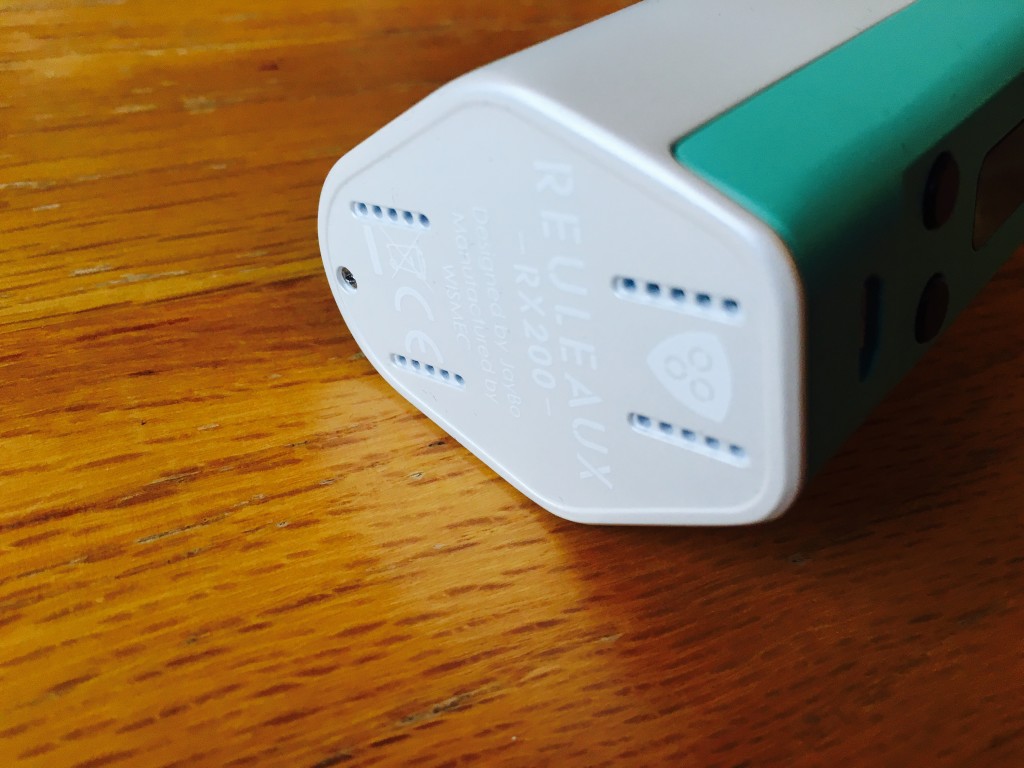 Still, with three 1850s under the hood, most users are looking at a minimum of 24 hours for serious, hardcore vapers and 72+ hours for more casual, low-power users.
I'm somewhere in the middle of these two demographics and have consistently got around 48 hours of usage from the Wismec Reuleaux RX200 before requiring a recharge.
Wismec Reuleaux RX200 Box-Mod Verdict
For looks, design and performance the Wismec Reuleaux RX200 scores very highly.
I can see some people, mainly dudes, not really digging the white model with mint accents, as it is a smidge feminine, but this doesn't really matter as the unit is also available in black as well.
With respect to features and performance, the Wismec Reuleaux RX200 leaves very little to be desired, and all for a very reasonable price.
Best Price? 
---
Check This Out: How To Use The Reuleaux RX200: Everything You Need To Know
Drake Equation
Co-founder and Editor of VapeBeat. I make the words.