The Vapefly Manners POD tries to hit the spot with their latest addition, but just barely misses the mark. A sleek and elegant device offering great flavour is let down by lower than average pod life.
---
Vapefly Manners POD Verdict – 64%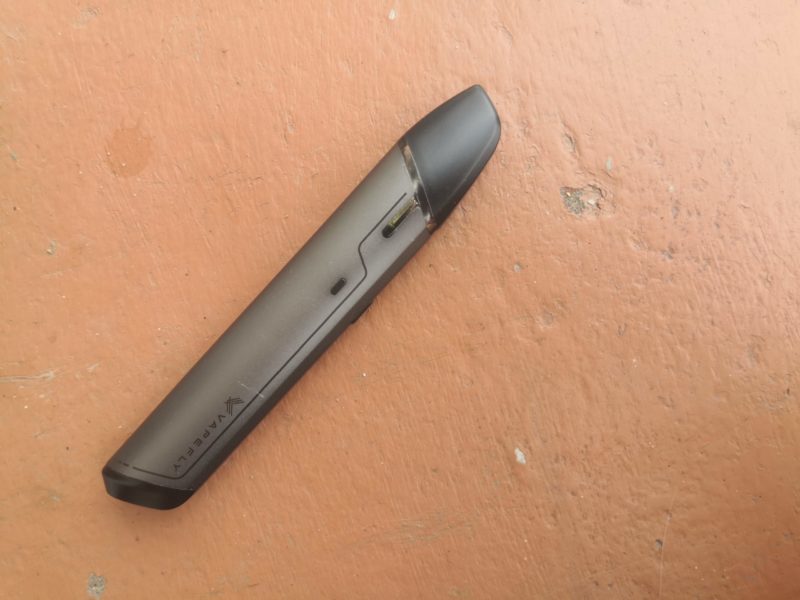 Vapefly Manners POD Pros:
Sleek looking device
Great flavour
USB C charging
650mAh battery
Vapefly Manners POD Cons:
POD life is horrible
Weirdly shape drip tip takes getting used to
No power adjustment
Vapefly has been fairly quiet for a while; other than the Brunhilde series, there was nothing majorly significant from them, until now. Sure, there was the Jester, a leaking mess of a thing we'd all rather forget, but otherwise, radio silence. Now though, Vapefly tries to come in strong with their latest POD system taking a stab at the Caliburn series, but it doesn't quite succeed.
It is only £14 though, so maybe it is worth a punt after all. Me personally, I'd still rather use the UWELL Caliburn G or Caliburn A2.
---
Design
The Vapefly Manners flaunts the typical Caliburn style layout, with a few strange angles added. The manners has a 45 degree bottom and a 45 degree mouth tip. This may give the POD system a unique look, but the tip takes quite a bit to get used to while the angled bottom where the USB C port is housed makes it difficult to charge.
It does feel quite nice in the hand and even better in your pocket thanks to sleek dimensions. I could be mistaken, but there seems to be some sort of rubberized coating on the device adding to the feel, albeit minor.
The Manners is both button and draw-activated, ala Caliburn, but here the draw activation works considerably better than on the Caliburn and equal to that on the G. The fire button is nicely positioned under your thumb for quick access while an LED sits next to it to easily see your battery level.
The POD is a 2ml affair, slightly more than the Caliburn; filling mechanism works on the same principle. The pod is enclosed in a black plastic piece but unlike the Caliburn, it uses a rubber bung on the side to refill. No one ever has liked this design and the Manners is even worse as you will 100% get an air-bubble making it impossible to fill completely without a mess.
The Manners POD is a sleek looking device and looks in place on your desk or nightstand, unfortunately, the performance doesn't quite match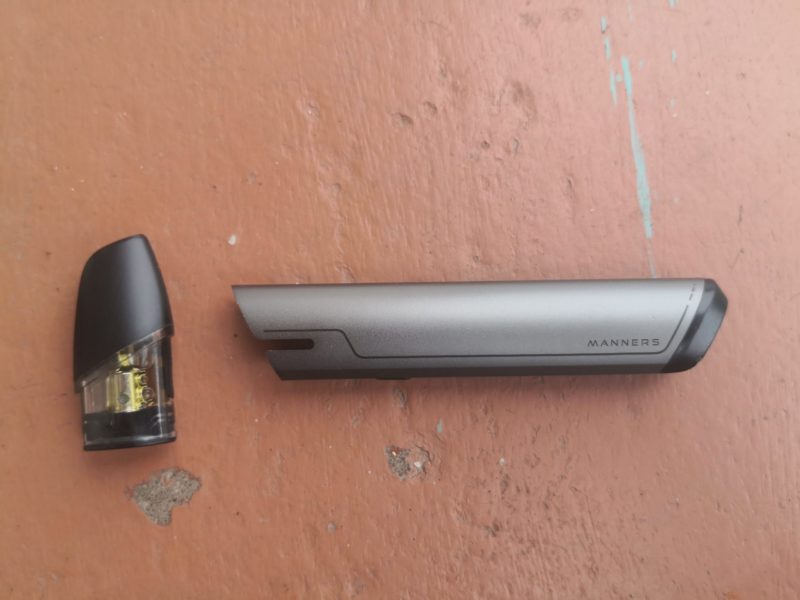 Performance
I had high hopes for the Manners, even after the massively disappointing Jester, but the Manners isn't all good, unfortunately.
Let's start with the positive because there is quite a bit of good to Vapeflys' newest POD system. The 650mAh battery is the perfect compromise between size and capacity. It's slightly larger than the Caliburn (both in size and capacity) but just enough that it doesn't need constant charging throughout the day. USB – C is a good touch too, meaning the infrequent charges are speedy.
Draw activation is miles ahead of the Caliburn too, with only a slight wiff needed to get it firing near instantly. The filling mechanism is great too, directly copying that of the Caliburn, no mess, no fuss and works just right. Lastly, flavour production is fantastic equally on par to the best of the best, maybe even slightly better than the Caliburn, with less spitback.
Sadly, all this is let down by poorer than average coil life. I tried both the 1.0ohm and 0.6ohm PODs and neither got me more than 2 days life (2 refills) and averaged at 1 day (1 refill); this with a fairly neutral juice. Coil life is, unfortunately, the biggest selling factor to a POD system for me and here, the Manners fails miserably.
Specs:
Size: 128.7 mm x 21.5 mm x 12.5 mm
Weight: 34.6gr
POD Capacity: 2ml
Materials: Zinc Alloy
Batterie Capacity: 650mAh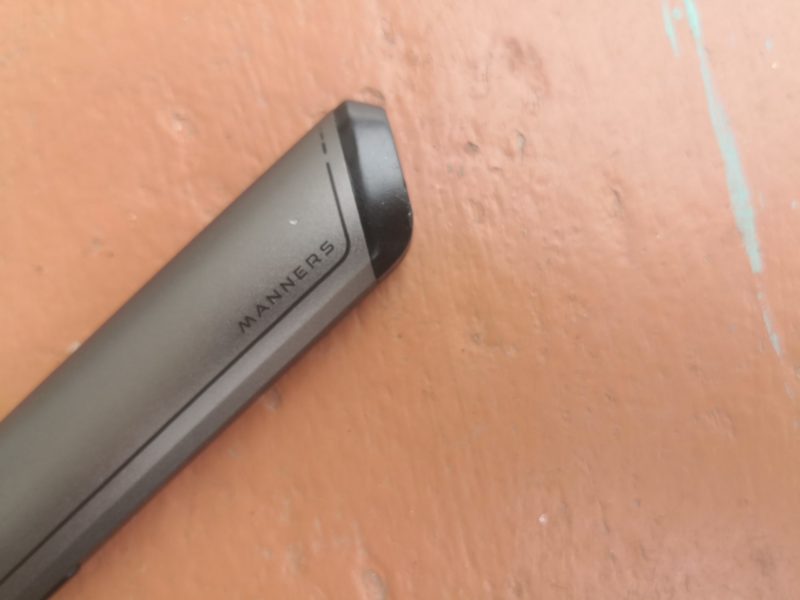 Vapefly Manners POD Conclusion
The Vapefly Manners had every opportunity to be magnificent and a strong contender to dethrone the now-ageing Caliburn. USB – C charging, a bigger battery, sleeker design, and improved POD capacity, but sadly, it is horribly let down by poor performance in the longevity of the coils. It's a shame as the Manners looks incredibly smooth and could easily have replaced many a bulky POD system on looks alone.
Perhaps Vapefly will improve the manufacturing of their coils, but as is, I don't see myself using it outside of this review.
My advice? Get the UWELL Caliburn G instead – it is just leagues better in every way. 
Red
Internationally published journalist and reviewer, unofficially certified vape connoisseur. MTL, DTL, RDTL, Red takes it any which way