Drake takes the beautifully designed SMOANT Charon 218 TC for a spin. Is this one of the best mods of 2017?
The SMOANT Charon 218 TC Mod is one heck of a proposition. Prior to testing it, I was aware of SMOANT after seeing its RABOX and kind of falling in love.
I loved the mechanical design, the attention to detail, and the fact that it had a switch for switching between vaping modes. SMOANT, I knew then, was a brand to keep an eye on during 2017/18.
Turns out I was right. Plus – SMOANT makes TONS of mods and tanks.
SMOANT sent me a couple of mods recently to test out. Today I am going to be looking at the SMOANT Charon 218 TC mod but later on next week I will publish my review of the SMOANT Battlestar.
There are A LOT of mods to choose from right now and most are very decent. Performance, design, and build materials have all improved drastically in the last 12 months and, as a result of heavy competition, things are getting more price-competitive too, as manufacturers compete for market share.
This is great for the consumer, as it pushes innovation along at a rather alarming rate, but it is also good for the price of hardware as well – more demand means more competition and this ALWAYS brings price and value for money into the equation.
So, for a sub-$60 mod, how does the SMOANT Charon 218 TC perform in everyday life?
SMOANT Charon 218 TC Mod Review – Packaging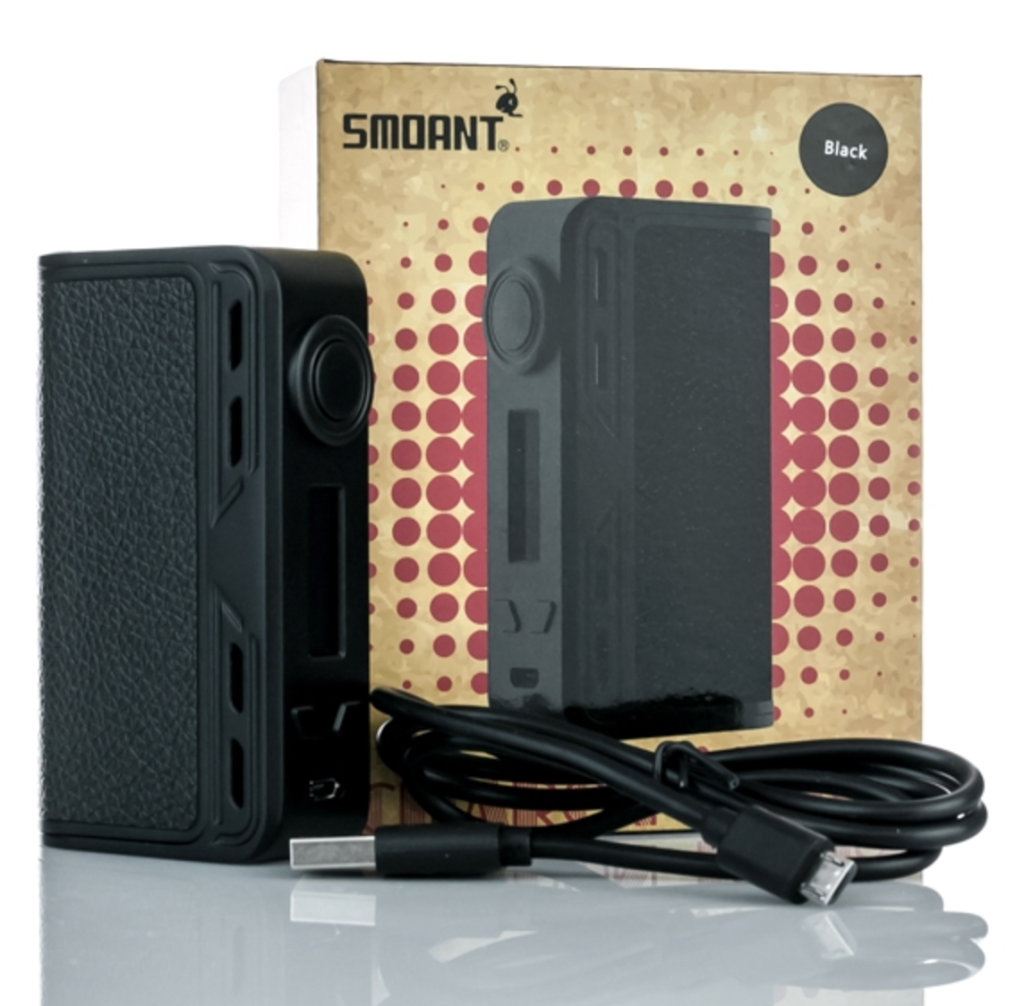 You can tell a lot about a company by the packaging its product ships in.
My first impression of SMOANT's packaging? Very good, indeed.
The composition of the box is solid, as is the choice of color palette, and everything is fastened in place nicely inside the container.
All in all, SMOANT makes a very good first impression. Open up the box and inside you'll find some authenticity papers, a user manual, and, of course, the main event – the SMOANT Charon 218 TC Mod.
SMOANT Charon 218 TC Mod Review – Design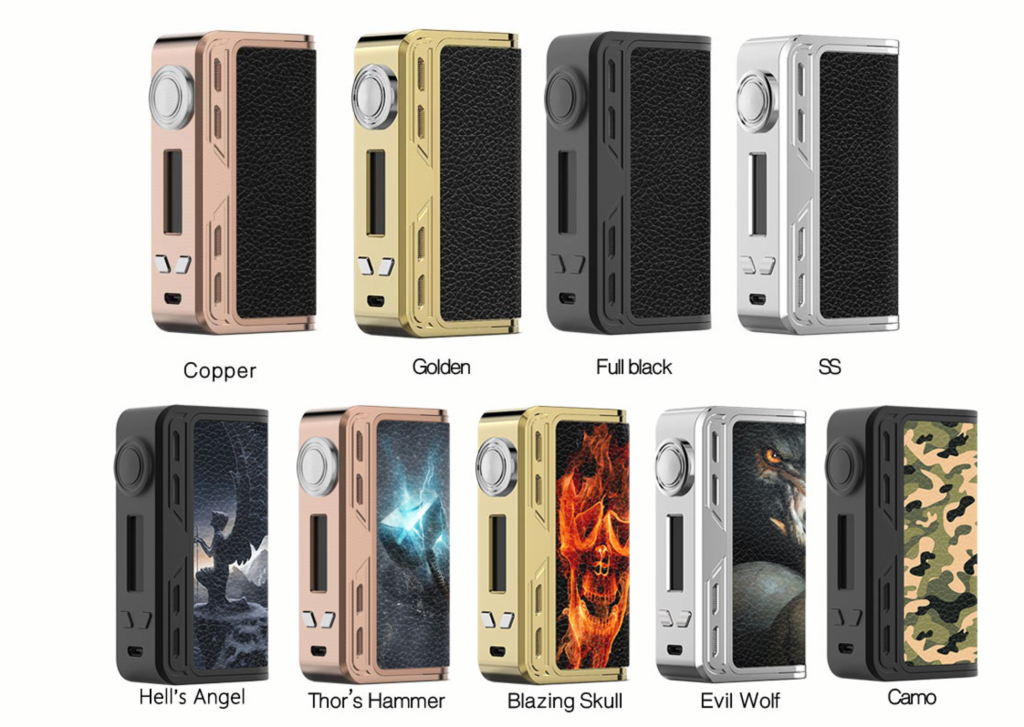 As soon as you take the SMOANT Charon 218 TC Mod out of its box, you will notice one thing: it looks WAY more expensive than it actually is.
To my eyes, it looks kind of like Lost Vape's Therion device. But luckily here, you're no way near Lost Vape prices.
SMOANT is very good at design. Just look at the RABOX if you need any further convincing. But what it has done here is very impressive. The look, feel, and overall aesthetic of the SMOANT Charon 218 TC Mod screams premium.
The build materials – zinc alloy – with its brushed and/or matte finish (it depends on which color option you go for) is a visual treat to behold. The styling, which is subtle yet interesting, is all about usability.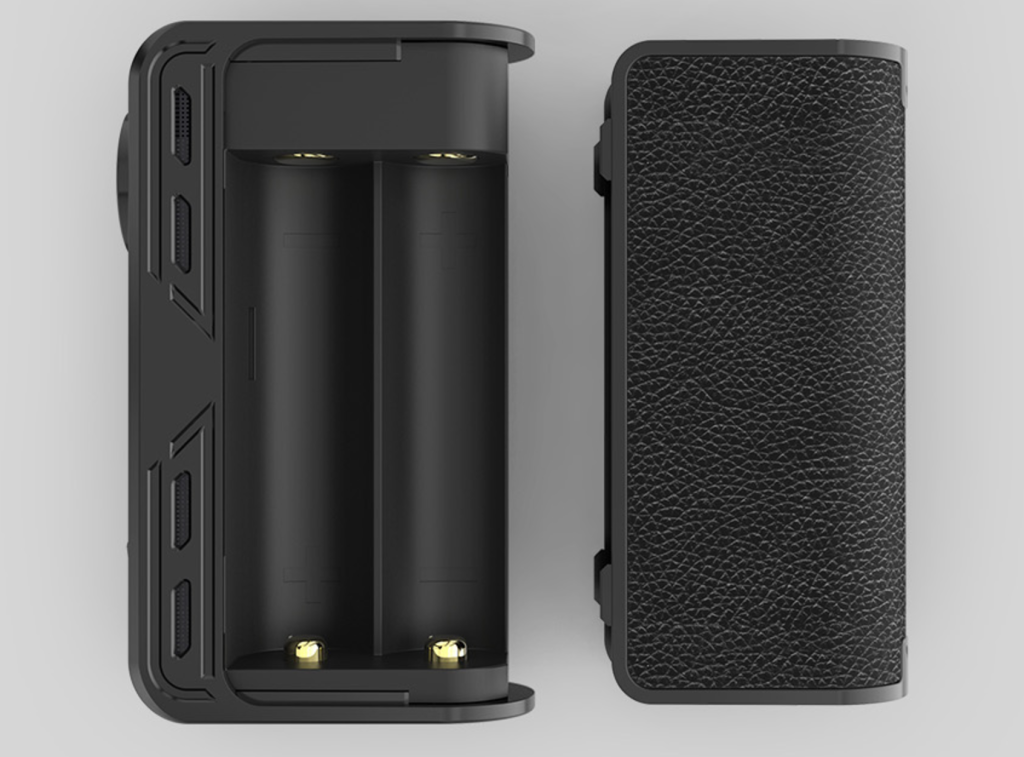 From the dimensions of the device to the overall shape and gait of the SMOANT Charon 218 TC Mod, everything is about you, the user. Pains have clearly been taken in order to ensure everything about the physical design of the SMOANT Charon 218 TC Mod just works.
Expertly integrated style-accents, in the form of the battery venting holes and faux-leather side paneling, tie the overall design language of the mod together in a spectacular fashion.
To access the batteries, simply slide off the faux-leather panel. Inserting and removing cells is a breeze, while magnets ensure there is no slippage once you're setup and vaping.
The fire key is circular, pronounced, and unmissable on the business side of the SMOANT Charon 218 TC Mod, thanks to its raised frame, which, again, really pops when you look at it.

Below the fire key you have a decently-sized display, where you can switch between settings and make alterations, and, below that, navigation keys and a USB port.
Proportionally, the SMOANT Charon 218 TC Mod is pretty much my ideal size for a box mod. It fits snuggly in your hand and feels great thanks to one of its edges being rounded off, yet it doesn't take up too much room and also feels suitably robust in the hand.
The deep, spring-loaded 510 pin threads in a buttery-smooth fashion, which installs immediate confidence the moment you load a new tank.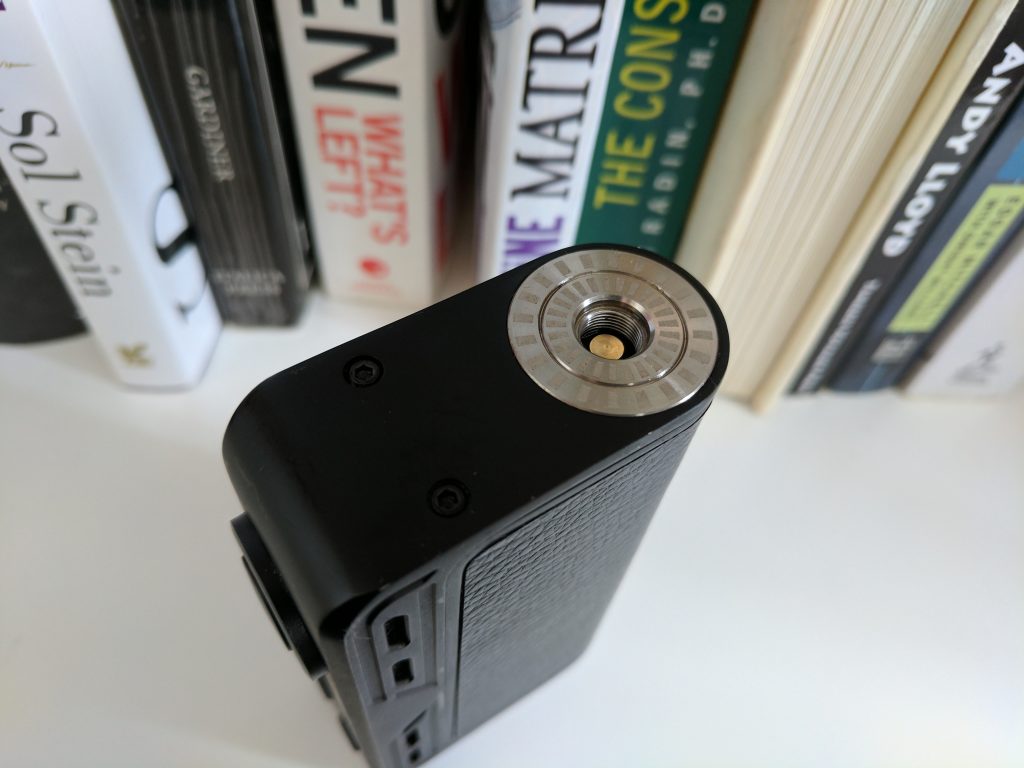 I also really like the concentric circle design around it.
Physically, I have ZERO complaints about the SMOANT Charon 218 TC Mod. It looks exactly like the type of mod I usually go for, as it is stylish, premium-looking, and, though it carries two 18650 cells, it's not too big and unwieldily.
SMOANT Charon 218 TC Mod Review – Specs & Features
Size: 91mm(H)*25mm(W)*53mm(L)
Take 2 X 18650 battery
Material: Zinc alloy & High-quality leather
VW Mode power range: 1-218W
Temperature Control Mode support Ni200 Nickel, Titanium, Stainless Steel, Nichrome and TCR(Temperature Coefficient of Resistivity)
TC temperature range: 200-600℉/ 100-300C
Support resistance low to 0.1ohm
Firmware Upgradable
Magnetic back cover, be easy to replace the battery
USB Charge
Weight(Without batteries): 195g
Low Resistance Protection
Over-time Protection
Reverse Polarity Protection
Overheating Protection
Color : Copper/ Golden/ Black/ Stainless Steel/ Hell's Angel/ Thor's Hammer/Brazing Skull/ Evil Wolf/ Camo colors Available
SMOANT Charon 218 TC Mod Review – Performance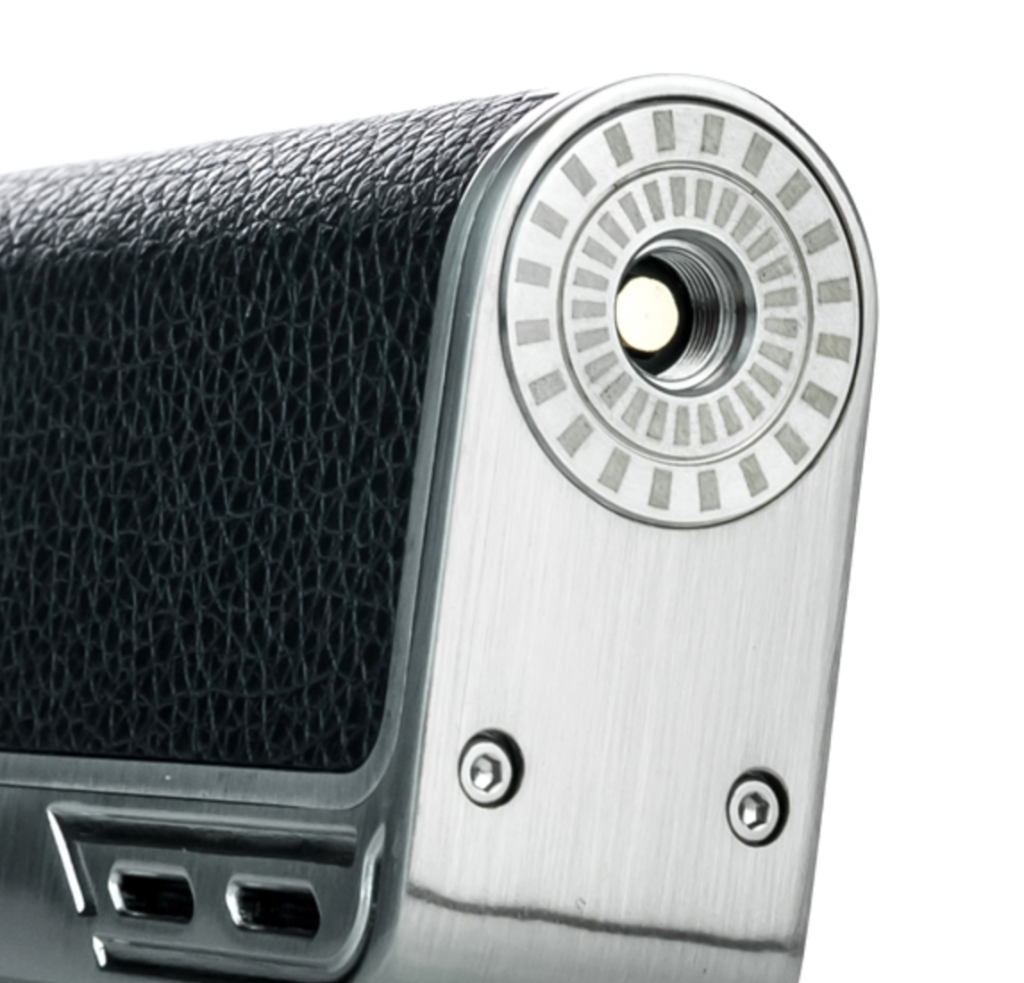 SMOANT's ANT chipset is what powers everything a long and, like Vaporesso's OMNI Board, it does a very good job, indeed. Accuracy is bang on. Ditto ramp-up time.
The atty detection is INSANELY precise as well; it's always right on the money, so you can vape with confidence, knowing everything is being calculated correctly.
The menu settings are super simple to navigate. Like the design of the SMOANT Charon 218 TC Mod, the UX of the software has also been designed with usability in mind.
This is my first proper experience with a SMOANT mod and, by proxy, the company's ANT chipset. In both instances, I am super impressed. The performance this mod delivers, not so long ago, would have set you back well over $100.
SMOANT Charon 218 TC Mod Review – Battery Life
Obviously, this aspect of the review depends on the type (and quality) of batteries you're running in the SMOANT Charon 218 TC Mod.
I have a set of LG and Samsung cells that I have been using for around three months. Both options delivered around 7 hours of heavy vaping – up above 100W with a SMOK TFV 8 tank and GAIA RDTA.
Again, this is pretty much par for the course when it comes to battery performance. The higher your wattage, the faster you're going to get through your batteries (and you E Juice).
Power management is decent though, again, thanks to the excellent ANT chipset, so providing you use decent cells and charge them regularly, you will have no problems with the SMOANT Charon 218 TC Mod's battery performance
SMOANT Charon 218 TC Mod Review – Verdict: Would I Buy It?
Yes. The SMOANT Charon 218 TC Mod is now one of my go-to mods. I take it everywhere with me and will continue to do so until something else comes along and blows my mind.
The SMOANT Charon 218 TC Mod, for me, delivers MASSIVELY on three, very important fronts:
It looks and feels amazing.
The ANT chipset is super solid with outstanding features and performance.
The SMOANT Charon 218 TC Mod is priced VERY competitively.
All these things combined make the SMOANT Charon 218 TC Mod an easy recommendation. It literally ticks all my boxes. And that rarely happens with a mod.
So, if you're on the look out for a stunningly designed, potent mod that won't break the bank, then do yourself a favor – check out the SMOANT Charon 218 TC Mod!
Drake Equation
Co-founder and Editor of VapeBeat. I make the words.