The KangerTech Top EVOD Starter Kit is a simple all in one vape kit. Is this the vape starter kit you've been looking for?
Kanger does it again, bringing vapers around the world another setup that has both the clearomizer and battery included. This is a simple mix and match situation in which Kanger takes two well known pieces – an EVOD battery and the Top Tank – and puts them together in case you haven't thought of doing so yourself.
This is a bit like the SubVod, also by Kanger, in that you get a tube style battery and not a box style like that of Kanger's box mods, the Nebox or Kbox. The Kanger top EVOD is the style of vape that most of us used when we just started out on our vaping journey — and this makes this setup ideal for beginners.
The KangerTech Top EVOD Starter kit comes in red, white, black or silver with matching tank, a black mouthpiece, and various contrast features. On the black version of the Top EVOD the o-rings and button are red whereas the other versions the o-rings and button are black.
KangerTech Top EVOD Starter Kit Review: What's Included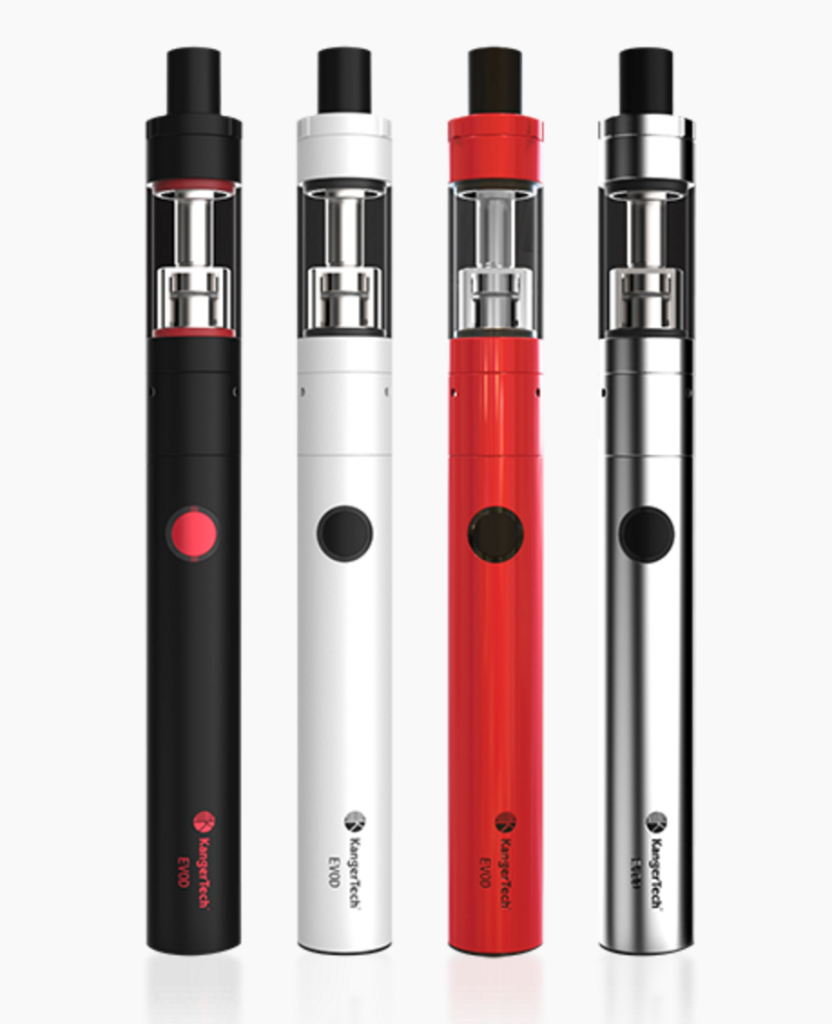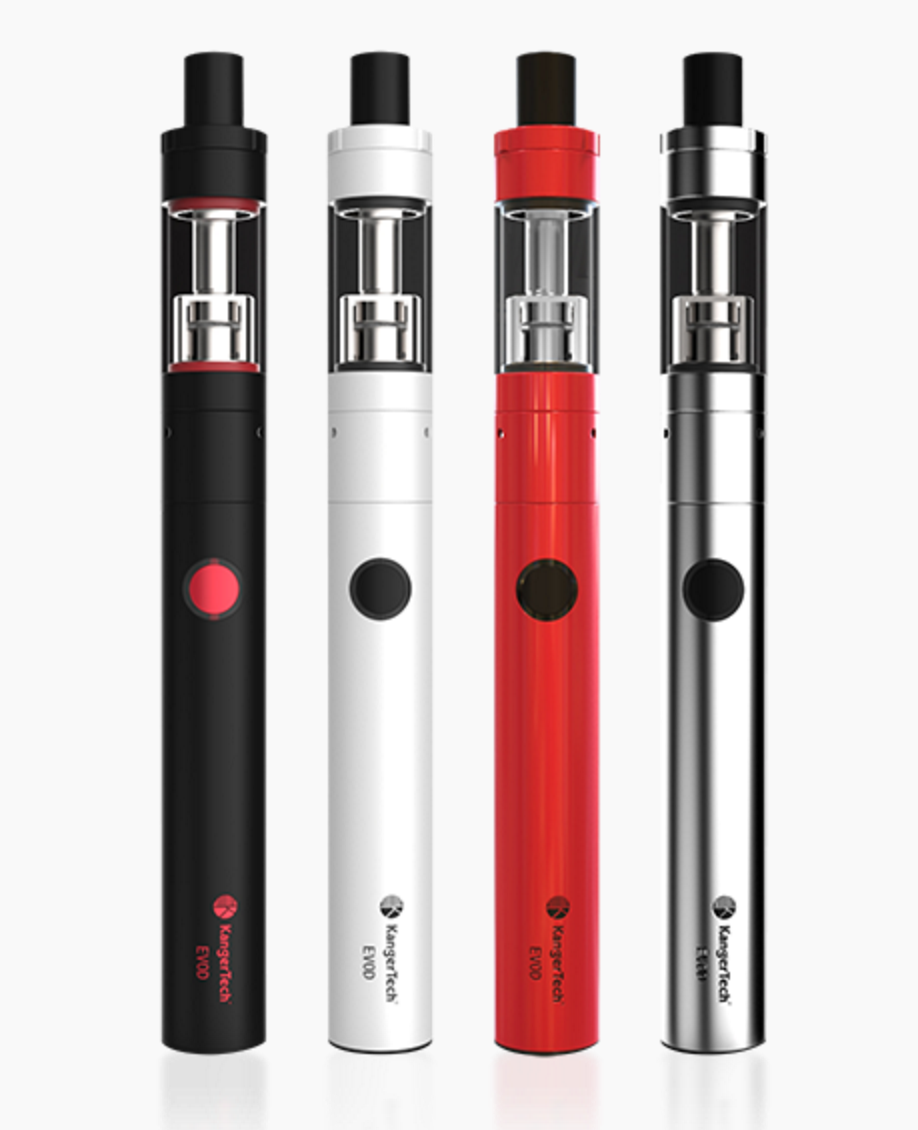 You get the EVOD battery, Top Tank (1.7mL capacity), a 1.5ohm VOCC-T coil preinstalled, the charger and an instruction booklet. All in a very informative and inside solid easy to open box.
KangerTech Top EVOD Starter Kit Review: Operating The Battery
With a very simple and easy design you need only to click the button five times to power the Top EVOD on and five clicks again will power off the device.
With the 650mAh battery and a voltage output of 4.2v (when fully charged) this is sure to give you a great vape and is more than enough to keep you going for the day. Kanger uses a light indicator to tell you that the battery is low and you recharge using the USB cable provided.
KangerTech Top EVOD Starter Kit Review: Threading Compatibility
With the 510 threading, you have plenty of options with clearomizers that utilize both the 510 and the eGo threading, allowing you to find what works best for you. The threading is smooth and the connection is solid. I tried a few clearomizers that I had laying around and they all worked, flush and with a solid connection.
KangerTech Top EVOD Starter Kit Review: The Tank
Very little is being said about this starter kit but it is a blend of EVOD technology plus the Top Tank. This version of the top tank holds 1.7mL of E-juice that can last all day and provides you with four airflow holes. The tank uses VOCC-T (Vertical Organic Cotton Coils) and is designed to be refilled from the top or the bottom of the tank.
The top fill design is a great feature in itself and this tank has just that. The refill slots could be a tad wider, if I'm being honest, but it is still easier than other methods of refilling which involve taking the tank off completely.
The coil provided is the 1.5ohm and does the job very well in the flavour department and actually lasts for about a week of solid vaping. The look and feel of the tank is appealing. The engineering is near perfection, smooth threading at top and bottom of the tank.
KangerTech Top EVOD Starter Kit Review: Conclusion
A simple, very effective device that is great for the new vaper who is wants to quit smoking. KangerTech is a trusted brand known for quality and the Top EVOD starter kit shows just that. Had this kit been available to me when I quit smoking, I would have had no issues at all. This is a very simple device. I highly recommend this starter kit to all new vapers.
You can up the KangerTech Top EVOD Starter RIGHT NOW For Just $17 RIGHT HERE
Nick Jennings
Reviews & Tutorials Guy. If You Can Build It & Vape It, I'm Your Man!