Mech mods are usually pretty expensive, but what if you're on a budget? Simple – get a decent, cheap mech mod like the one we're going to talk about today
If you're in the market for a decent mech mod but don't want to spend a lot of money, you're not alone – tons of people are vaping on a budget these days.
But does this mean you're stuck when it comes to getting a decent mech mod? Put simply: no – not by a long shot. And in 2017 you have one great option when it comes to a cheap – but awesome – mech mod.
Our in-house mech mod specialist, Nick, owns a lot of mech mods. Over the years, he's added in multiple high-end units and spent a great deal of money, chasing the biggest clouds and the best flavor.
Basically, he's the guy you go to when you want to know what the best cheap mech mod is.
I asked him what he thought the best, cheap mech mod for the past 12 months was awhile back, and what he told me didn't really surprise me at all, as I edited his review of this particular mech mod a few months back.
The Best Cheap Mech Mod
So what's the best, cheap mech mod you can buy right now?
He reckons the VGOD Pro Mech Mod is the best value for money mech mod on the planet right now.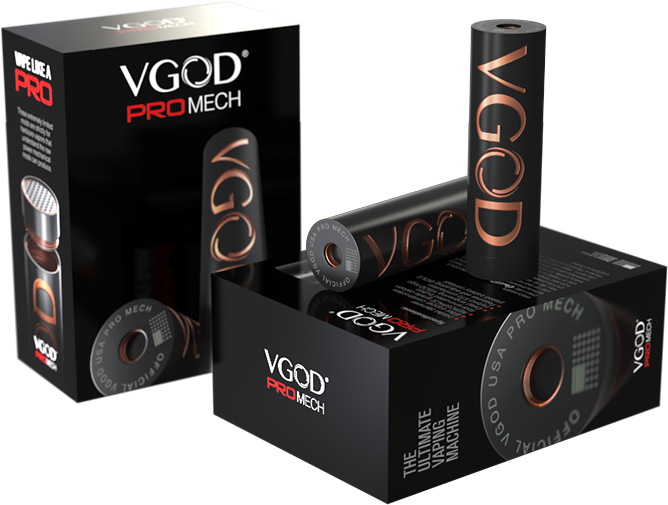 Why? Simple: it looks amazing, is made in the US, and it kicks out some serious performance. You can read the entirety of his thoughts in our VGOD Pro Mech Mod Review.
For me, the VGOD Pro Mech Mod is also one of the best looking setups around right now. I love the styling, I love how portable it is, and I love the attention to detail that has gone into its design.

You get a massive haul of gear with the mod itself, including a black carry bag so you can keep it safe when traveling, as well as the following specs and features:
Billet copper construction
AEROSPACE grade carbon fiber encrusted button
Deep engraving VGOD logo
Hybrid 510 connection
Features self-adjusting GOLD plated battery contact
The VGOD Pro Mech Mod is made from super-durable billet copper and is finished with a very fetching matte finish that really makes all the detailing pop.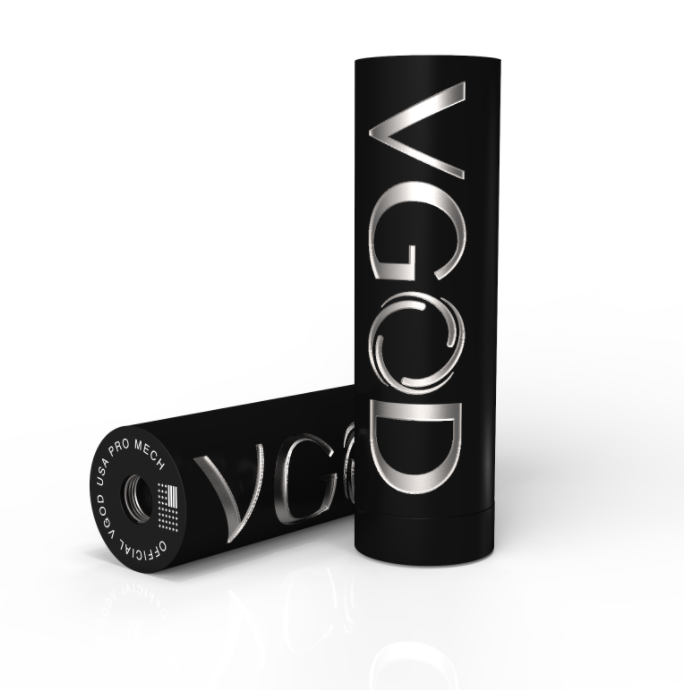 You can pick up the VGOD Pro Mech Mod in either black or red, though VapeBeat's preferred choice is definitely the black model (it was also the one we reviewed).
The simplicity of mech mods is part of the reason people like them so much; they're stripped down for the ultimate vaping experience. When you use a mech mod it's just you, a battery, and the tank.
There are no chipsets inside, so they're definitely not meant for newbie vapers. You will need to understand Ohm's Law and how to correctly build coils.
If that's you, and you're looking for a brilliant value mech mod, you really cannot go wrong with the VGOD Pro Mech Mod, which you can pick up right now for just $79.90 – down from $119.85 – via Heaven's Gifts.