What's the best place to buy the Vapor Shark DNA 250?
Everybody knows Vapor Shark. They're a huge retailer in the US with stores across the country and a big online portal. But most people know about them because of the Vapor Shark DNA 200.
The Vapor Shark DNA 200 was one of the hottest mods on the planet for a good long while. It was damn pricy as well. But with these types of mods you really do get what you pay for.
There is a new flagship Vapor Shark mod available now, though, and it goes by the name of Vapor Shark DNA 250 – see what they did there?
The Vapor Shark DNA 250 is a refined version of the Vapor Shark DNA 200. There are slight changes to the outer design and the mod runs EVOLV's brand new DNA 250 chip, which brings more power (250W, obviously) and even more features.
Vapor Shark DNA 250 Design
As mentioned above, the overall design and finish of the Vapor Shark DNA 250 is pretty conservative. Vapor Shark has left almost all of the design alone, save for a few choice updates to the chassis and build materials.
The display, annoyingly, is still located on the bottom of the mod but overall I do enjoy the minimalist approach to industrial design favoured by Vapor Shark. The mod itself is solid, compact and ultra-reliable.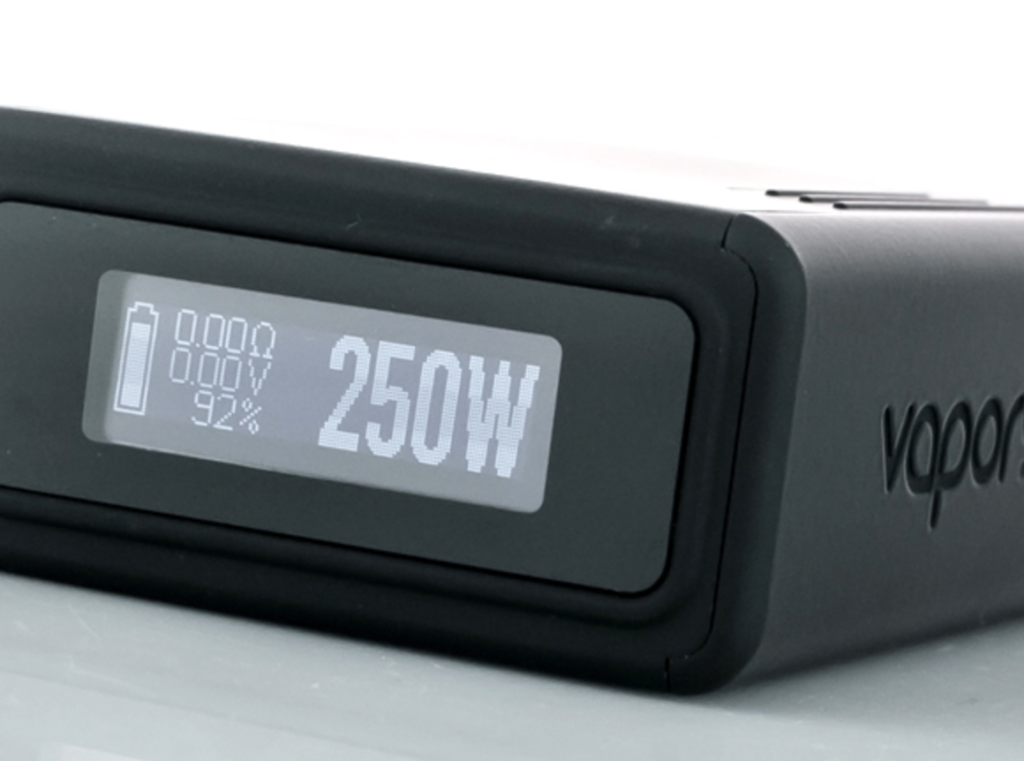 I also like the little features present, the way the fire button lights up when you vape, and the ergonomic design of the chassis' outer layer for comfortable, all-day handling.
You can also switch the color of the Vapor Shark DNA 250, as well as protect it from bumps and scratches, with these cool, rubber protector skins.
It might looks like a lump of stuff, but closer inspection shows where all that extra coin is going. This thing is engineered to the hilt. And that's before you even look under the hood at its impressive specs.
Vapor Shark DNA 250 Specs
Threading: 510
Connector Material: Stainless Steel
Pin Type: Spring-Loaded
Pin Material: Gold-Plated Stainless Steel
Wattage Output: 1W – 250W
Output Current: 55 Amp
Body Material: 6031-Grade Aluminum
Charging Type: Internal
Charging Time: 90 minutes
Battery Capacity: 10-Watt Hour
Length: 3.50 Inches (89.10 mm)
Width: 1.89 Inches (48.10 mm)
Depth: 0.94 Inches (23.90 mm)
Vapor Shark DNA 250: EVOLV's DNA 250 Chipset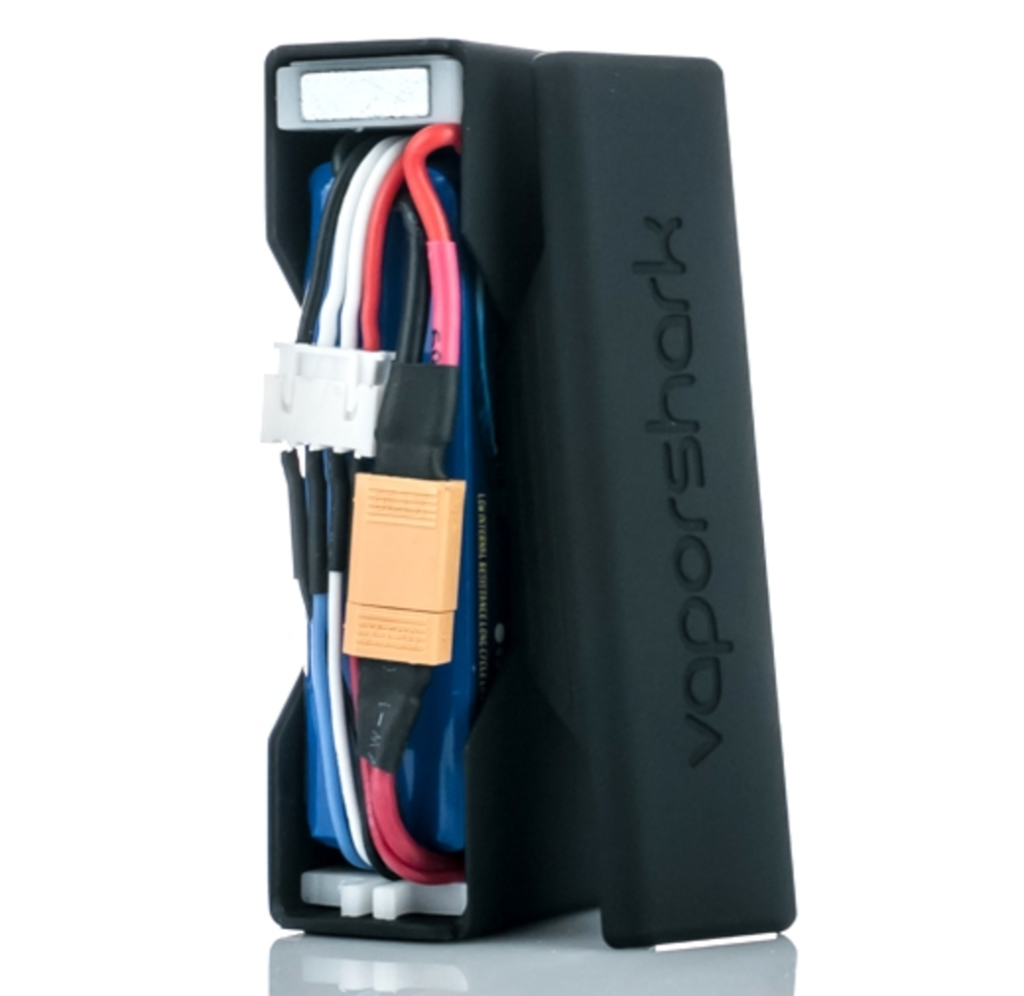 Quite a bit has happened in the vaping space since the release of the original Vapor Shark DNA 200. Vaporesso released the very impressive ONMI Board, which you can now find in a variety of mods. And JoyeTech upped its game once again with its excellent chipsets.
But for my money EVOLV, pound for pound, still makes the best chipsets in the business for features, customisation options, accuracy and overall safety. No one else really comes close in this regard.
And it is the chip you're paying all that additional money for. EVOLV's DNA platform is the real star of the show here; it is what makes all the magic possible.
So what's new inside EVOLV's DNA 250 chipset?
Quite a bit as it goes.
"The DNA 250 offers more accurate, sensitive, and adaptive temperature control functionality than ever before," notes Vapor Shark.
It added: "In addition to having power to spare, the DNA 250 makes better use of it with an incredible 97% input efficiency, meaning extended life and better performance from the integrated 10 Watt Hour 3S LiPo battery pack.
"The inclusion of upgradable firmware and the boundless versatility of Evolv's Escribe software provide the added assurance of owning a device that never fails to live up to its fullest potential."
Basically, if you crave accuracy and the ability to seriously customise your vaping experience using software on your PC, you need to be checking out one of these DNA 250 powered mods.
Vapor Shark DNA 250: Best Place To Buy It?

The DNA 250 isn't the only platform EVOLV makes, however. Nope, they also do a DNA 75 platform which is ideal for vapers that don't demand that much power. If you're rocking a single coil RTA, for instance, a DNA 75 is ideal. And they're quite a bit cheaper too.
I recently started using a DNA 75 mod more often, as I switched my tank to the Kayfun Prime and it doesn't require MEGA watts to perform brilliantly. I can run that RTA at 35-40W and still get excellent flavor and clouds. Doing this also conserves battery and your E Juice. Hence my new-found love for MTL vaping.