The MOTI Pod, like the JUUL and VLADDIN RE before it, is a small, compact MTL pod vape system. But unlike JUUL, it is 100% refillable. But is it any good?
---
MOTI Pod Vape Review – Quick Verdict (90%)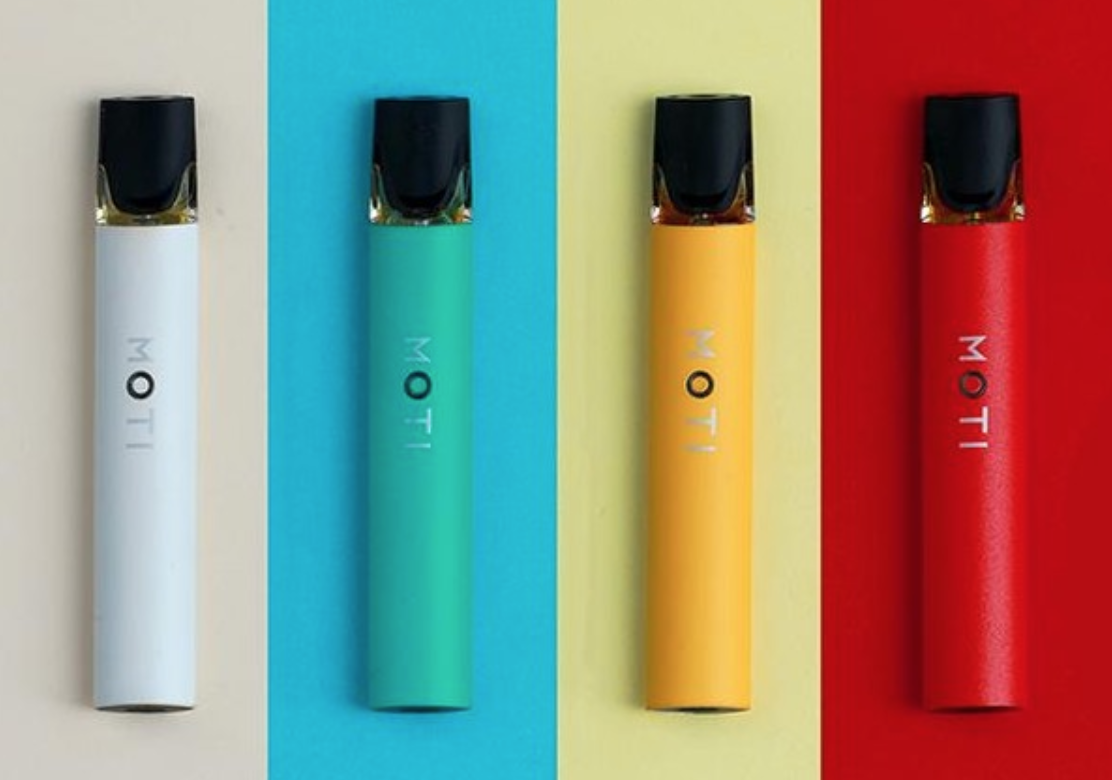 [maxbutton name="MOTI VAPE"]
MOTI Pod Pros:
Nice, Lightweight Design
Refillable Pods
Pods Last Weeks at a Time
Decent Flavor
Great Battery Life For its Size
Excellent Value For Money
I first heard about the MOTI Pod vape system by way of Ohm Boy; he's always going on about it on Instagram. Duane knows his stuff, so I figured I'd give the MOTI pod vape a whirl and see what all the fuss was about. Turns out Duane wasn't wrong! This pod vape is very good.
The flavor is great, and the battery life – despite its small size – is actually very good, far better than the JUUL's. The pods are also refillable too, so you can use your own Nic Salts – I've been RINSING Tobacco Peanut Butterscotch from the VapeBeat Store in mine, and it's never tasted better.
The coil heads inside the pod, on average, tend to last around 12-14 days in my experience, and you get a bunch of spares in the pack. As for performance, the MOTI Pod vape has a stunning MTL draw on it, ideal for those just coming off of cigarettes. And because it's refillable, you can easily switch up your flavors.
I had a blast testing and using the MOTI Pod vape, so much so that it has now been promoted to the #1 spot in my ever-revolving rotation of pod vapes for when I'm on the go. Bottom line: if you're looking for a solid, refillable MTL pod vape with a decent battery and great flavor, the MOTI Pod comes highly recommended! And for just $27, it's HELLA cheap as well…
[maxbutton name="MOTI VAPE"]
---
MOTI Pod Vape Review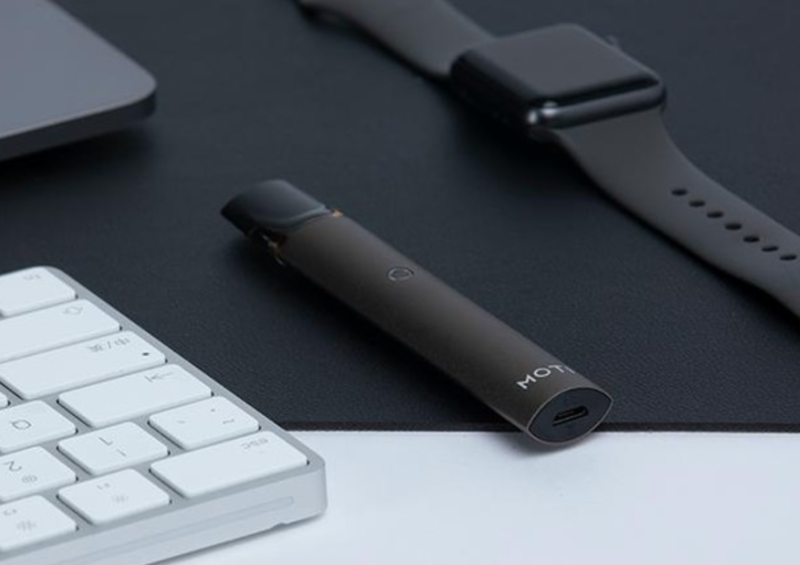 Design
From a design perspective, the MOTI Pod is pretty straight-forward. It looks and feels just like any other ecig-style pod system, meaning it's long and thin and super-lightweight. The overall form-factor of the MOTI Pod is slightly rounded though to help with ergonomics and it is available in a range of colors – including red and pink!
One the front you have the MOTO logo and an LED, which lights up to let you know that you're taking a draw and help monitor its battery power levels. The design and finish are simple, yet premium. Everything that is included in the physical design serves a purpose. Anything that doesn't clearly was not included.
On the bottom of the device you have a USB port for charging, MOTI also includes a cable (in case your one of the only remaining humans in the universe that doesn't have a million of them). The pod slots in and out of the top of the device easily, and the refilling ports, while on the small side, are easy enough to access.
And when it comes to pod mod vapes, I really appreciate this spartan-style of design. I don't need loads of accents and angles, loud colors and flashing lights. Just give me a sturdy chassis and solid performance and I am a happy vaper. The MOTI does exactly this, so from a design and usability perspective, it gets top marks from me.
Performance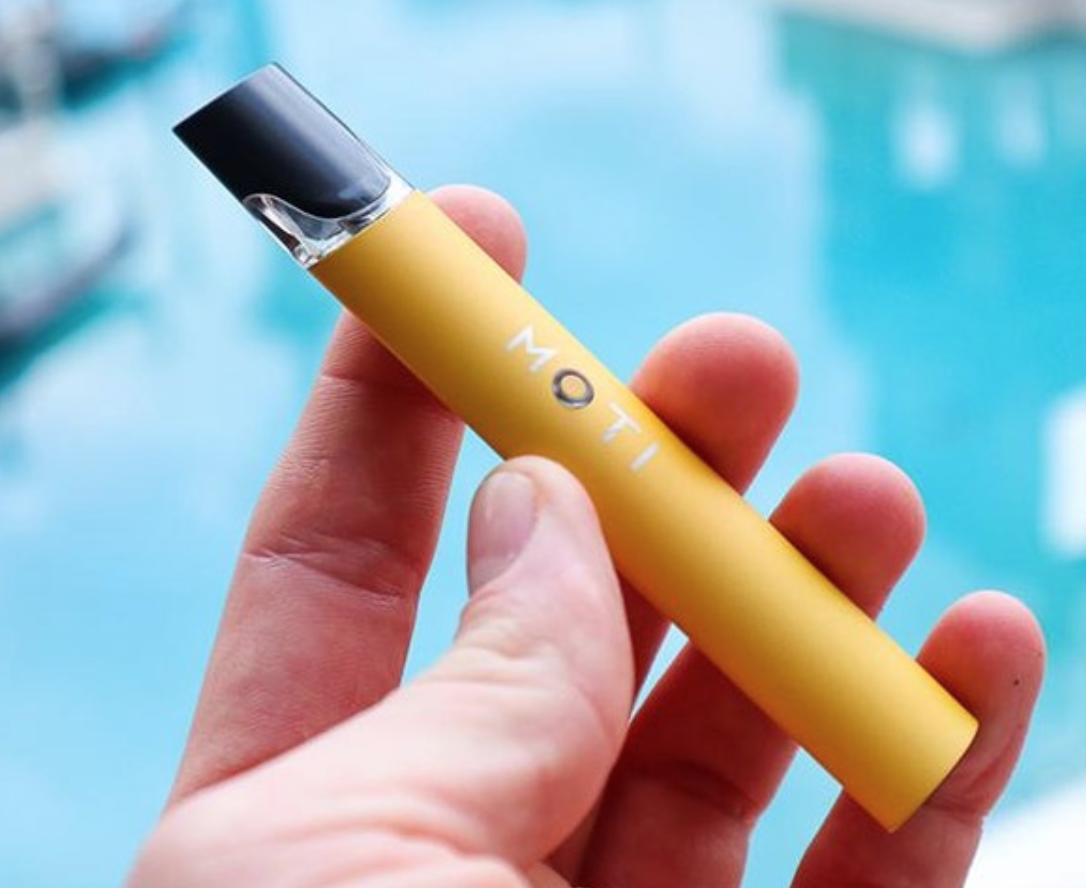 Pod vape performance varies so greatly across ALL the devices you have to choose. No one pod vape is the same as the other; they all draw differently, some have more power, and some, well… some just suck. Thankfully, the MOTI Pod does not suck. In fact, it performs great and if you're a fan of MTL vaping, well, this device will be right up your street.
The MOTI Pod is breath-activated, like most pod vapes of this ilk. You place the mouthpiece in your mouth and take a draw, this activates the atomizer and you're vaping. Unlike the UWELL Caliburn, the breath-activation here is spot-on; it never misses a beat, so no worries in this context.
The vapor it produces is thick and flavorful, just as it should be. I don't think the flavor is quite as good as the UWELL Caliburn's but it is still very impressive nonetheless. My advice? If you're after the best possible flavor on a pod vape, go with the UWELL Caliburn. It's still the best pod system on the planet right now.
Does this mean the MOTI Pod should be avoided? No, not at all. As a standalone device, it is great. The battery life is solid, the flavor is good, and it's simple to use. It's just for overall flavor, there are better options – notably the UWELL Caliburn.
Pods
The pods that the MOTI Pod vape uses are, for this style of pod system, very good. For starters, they're clear, so you can see exactly how much vape juice is in them. Second, they hold a fair amount of E Juice too – 1.8ml. Third, they LAST. I had my first one running for almost two weeks before I switched it out for a fresh one.
My only slight gripe with the MOTI's pods is that they're slightly trickier to refill than, say, the SMOK Nord and UWELL Caliburn's. The holes are VERY small, so you gotta be proper precise, otherwise, you'll make a mess. It's not a deal-breaker by any means, but it is definitely a con in my book.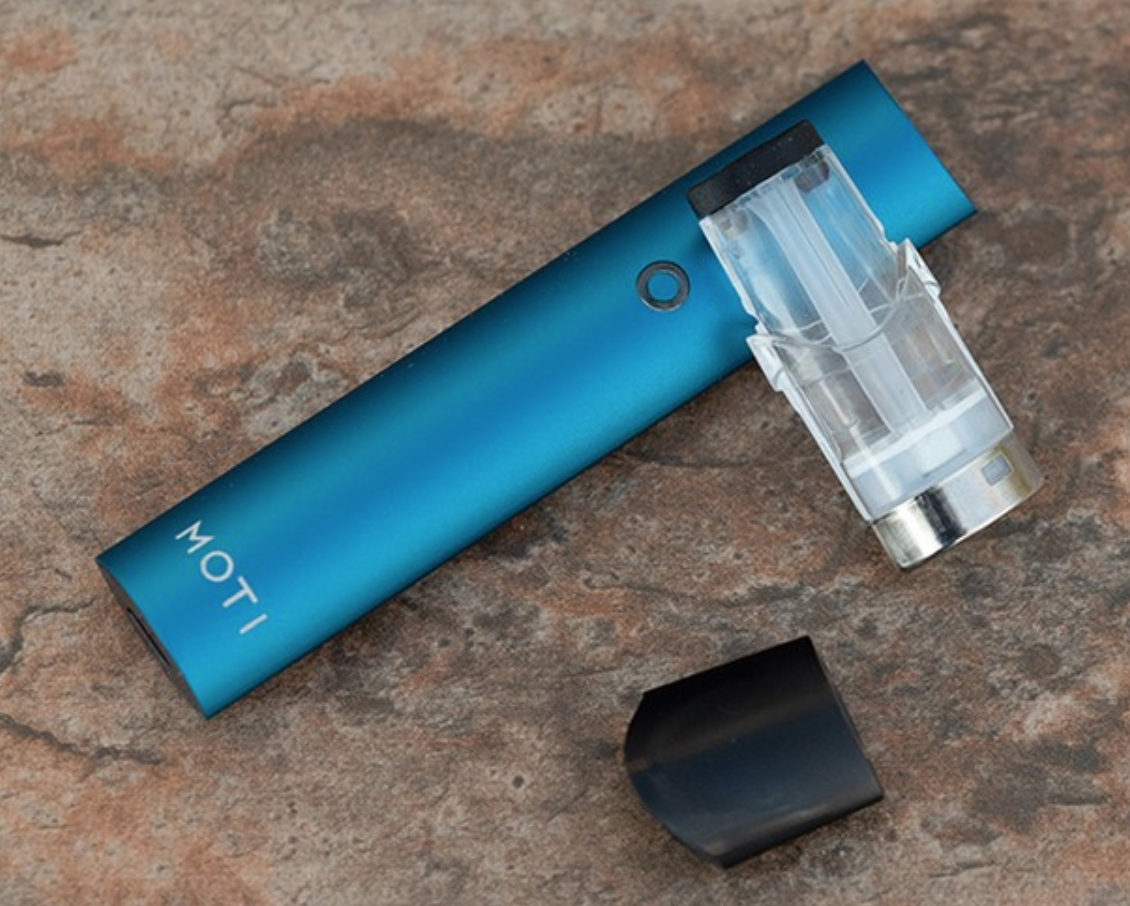 The MOTI pods run ceramic coils. It does this for better flavor. It works too, as I said earlier: the flavor is great. But you do want to make sure you prime the pods before you start vaping. As a general rule of thumb, I like to fill up my pods and let them sit for at least 10 minutes. Doing this ensures the cotton inside the coil becomes totally saturated which, in turn, creates more flavor and stops the coil from dry-hitting both in the short and longterm.
You should do this with ALL coils, sub-ohm tank ones and the ones in your pod mods. It will stop your coils burning out prematurely and ensure you get the best possible flavor from the get-go. This is the #1 mistake made by ALL new vapers, so if you're new to vaping make sure that you're priming your coils correctly before using them. It'll save you a bunch of cash in the long run!
Battery Life
The MOTI pod vape runs a 500mAh internal battery. That's not massive by any means, but for a device like this, it is more than ample. It's bigger than the one used inside both the JUUL and the UWELL Caliburn, and this is reflected with the MOTI's battery performance.
With average use, I've managed to squeeze out almost a full day's worth of vaping with the MOTI Pod. Ideally, you'll give it a top up mid-way through the day; this way you'll always have plenty of battery life should you venture out after work.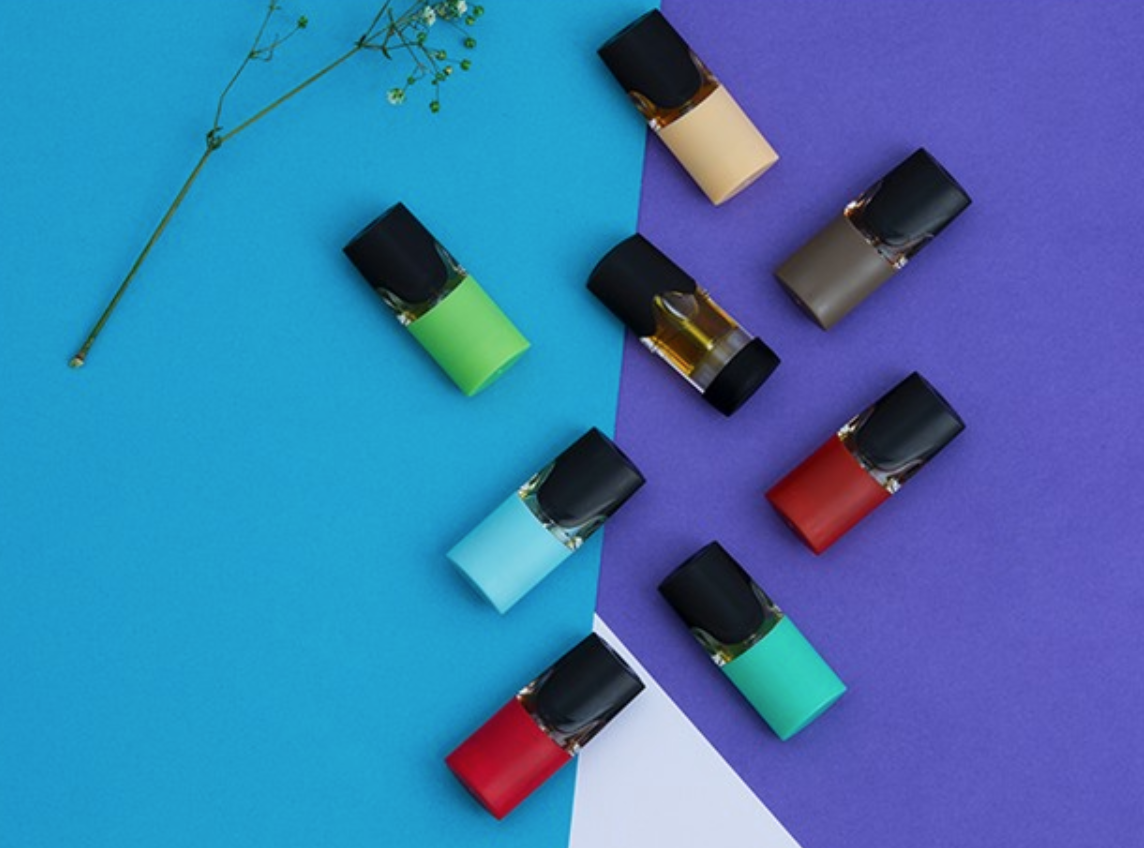 Battery life is ALWAYS a concern with pod vapes. They're small devices and run small batteries, so battery performance is never going to match a traditional, dual-18650 vape mod. Some are much better than others, and the MOTI Pod sits squarely in this category – it wipes the floor with JUUL and is better than the UWELL Caliburn.
And for me, that places the MOTI Pod inside the top 1% of pod mods, when you're talking about battery life. Again, it's not brilliant. You will have to recharge it during the day. But compared to the vast majority of similar-styled pod mods on market right now, it is definitely up there with the best of them.
Should You Buy The MOTI Pod Vape?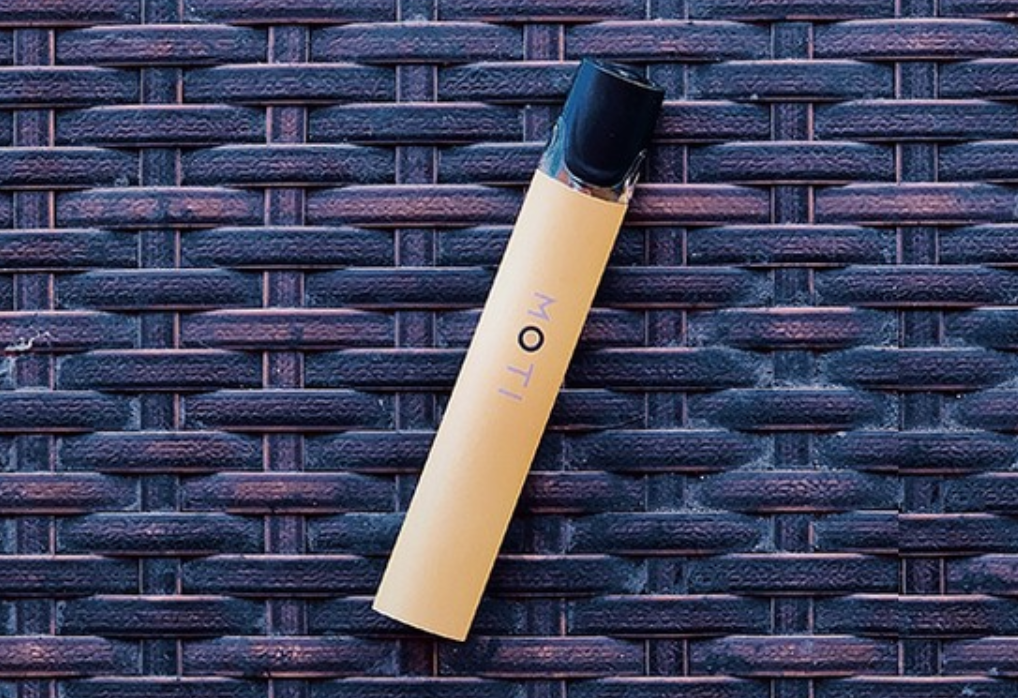 [maxbutton name="MOTI VAPE"]
If you're after a solid, refillable alternative to JUUL then, yes, I strongly recommend the MOTI pod vape. It delivers great flavor, has a decent battery life, and it retails for a very reasonable price – just $27.99.
I got mine via VaporDNA for $27.99 and for that price, I am extremely happy with the results.
Drake Equation
Co-founder and Editor of VapeBeat. I make the words.