The IQOS is, well… not that great. If you're in the UK and you want to use something better, here are some brilliant IQOS UK alternatives…
---
The IQOS is a weird and rather strange device. It got myself one when it first arrived in the UK to see what all the fuss was about. My initial and subsequent impressions after attempting to use it for a week were not great – it was pretty bad in every conceivable way.
The flavor? Kind of like damp, burnt tobacco. The vapor production? Hardly anything. The cost of running it? Expensive. And then there's its battery life which, like JUUL, is fairly appalling. Essentially, it doesn't do anything very well at all.
And it isn't even really a vape in the traditional sense; it has more in common with a weed vaporizer. That's why, whenever anyone asks me about whether the IQOS is any good, I tell them straight: you're going to be a lot better off with something else entirely – something like a disposable vape (the Elf Bar, for instance) or a pod vape like the Innokin I.O pod kit.
Best IQOS Alternative UK
The Disposable Option – The Elf Bar 600
If you're still smoking and you want to quickly kick your habit into touch, and you've never used a vape product before, I would recommend you start with a disposable vape – the Elf Bar is our current favorite and one of the most popular options in the UK.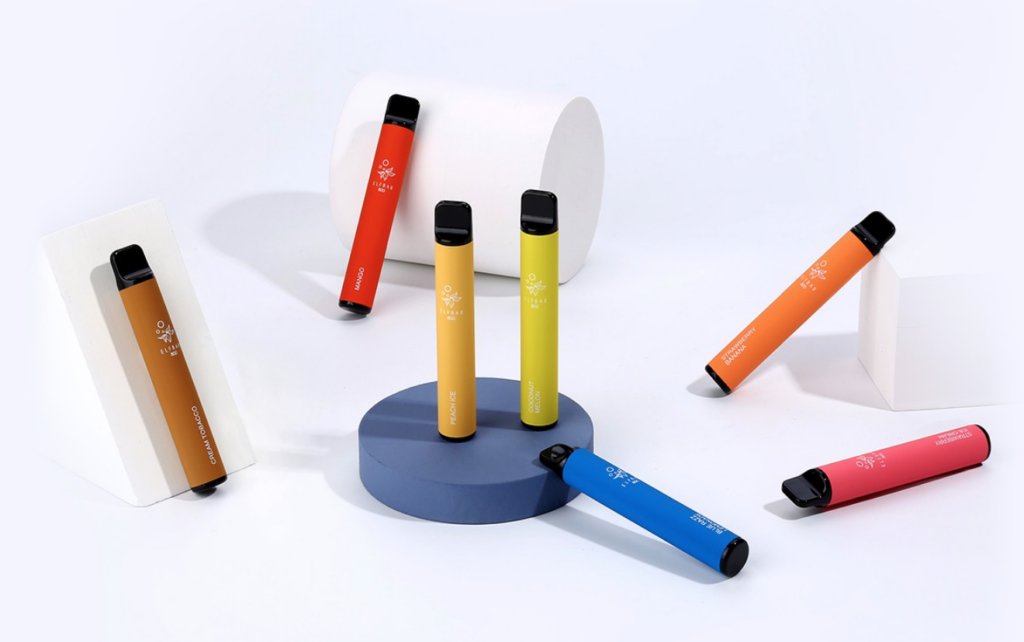 With the Elf Bar, you'll pay £7.99 for a single unit and that unit will deliver 600 puffs. That should be enough to last you anywhere from several days to a week – obviously, the length of time you get from each one will depend on how often you use it.
The Elf Bar is available in over 20 flavors, including a couple of great tobacco ones, so you have loads of choices when comes to flavors – there's something for everybody. The Elf Bar hits just like a cigarette too and there are no buttons or settings to play with. You unbox it, pull out the rubber stoppers, and start vaping. It couldn't be easier to use.
The Pod Vape Option – The Innokin I.O
If you want the option of refilling your vape and using your own e-liquid, then a pod vape like the Innokin I.O will likely be more your speed. The Innokin I.O is a compact, pen-style vape device that is refillable and comes with a range of replaceable coils, and solid battery life.
Like the Elf Bar, the Innokin I.O is designed to hit and draw just like a cigarette. This is technically called MTL vaping. The Innokin I.O is designed to run Nic Salts and 50/50 e-liquid inside it. For best results, however, I would go with Nic Salts – it delivers the most bang for your buck with respect to nicotine.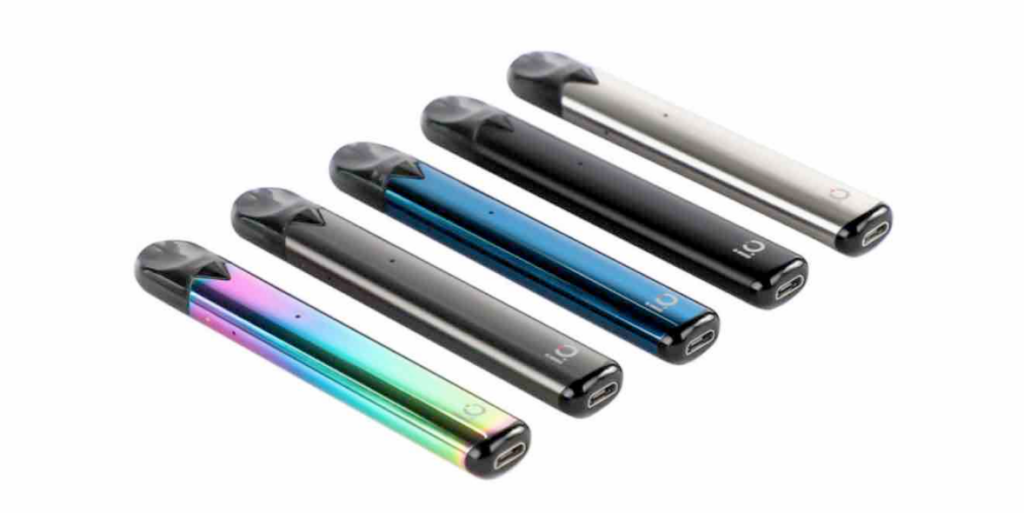 Why get a pod over a disposable? The main reason is that a pod vape can last for years at a time. You can refill it with juice when it runs out, recharge the battery when it dies. And when the coil burns out, you can replace it. This is often a lot cheaper than buying disposable vapes.
You also have more freedom with pod vapes too. You can buy whatever e-liquid you like and run it inside the device. This means you can sample hundreds of different flavors and brands until you find the ones you really like. The Innokin I.O is also super compact and portable too, so it doesn't take up much room in your pocket.
Innokin I.O
But the Innokin I.O's big USP for beginner vapers is that it is so simple to use. Like a disposable vape, there are no buttons and settings. Everything is handled automatically by the chipset inside the device. All you have to do is fill it up with e-liquid, switch it on, and start vaping. The Innokin I.O is breath-activated too, so it only fires when you start inhaling.
Innokin I.O Features
310mAh battery
Inhale activated
Compact design
0.8ml refillable pods
MTL vaping
Compatible with high PG e-liquids
The Innokin I.O is also very inexpensive not only to buy – it retails for just £16.99 – but also to run. Buying Nic Salts in 10ml bottles is WAY cheaper than buying loads of disposable vapes. Plus, with a device like the Innokin I.O, you don't need to constantly be throwing stuff away – just replace the pods and it'll keep on truckin'.
Ideal for beginners and seasoned pros alike, the Innokin I.O is one of the best and the most easy-to-use pen vapes on the market right now. It delivers impressive flavor, has great coils, and retails for next to nothing – just £16.99. As of right now, I'd say this is easily the best UK alternative to the IQOS.
Drake Equation
Co-founder and Editor of VapeBeat. I make the words.