The Most Beautiful Vape Mod Designs You've Ever Seen…
By Drake Equation • Updated: 04/11/19 • 8 min read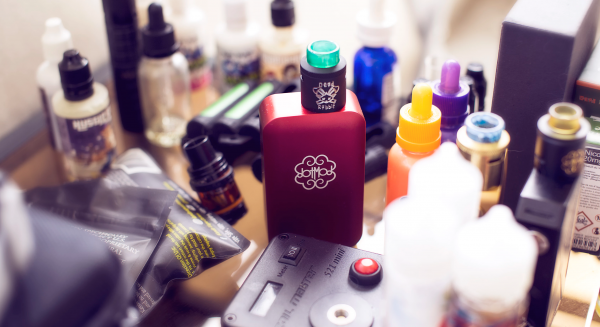 A longish blog on the most beautiful vape mod designs around right now. Plus, some points on design language in general, and why so many vape brands get it so wrong!
---
Design. It's a really interesting topic, especially if you dig a little deeper in the philosophy of how things are made.
For instance, did you know that the Apple logo was designed with the Fibonacci sequence in mind?
Ditto the iPod, iPhone, and iPad.
>>>Click Here To Skip Intro & Get Straight To The Mods!
Apple's classic design language appeals to a wide array of audiences not because it is shiny and new, though this helps, but because it adheres to the universal language of mathematics.
Things flow and align correctly. Shapes sit together uniformly. The overall product has flow – a flow that transcends throughout it.
And this pleases our subconscious mind.
Design isn't just drawing something and then making it; there is a lot more to consider when you're talking about industrial design and engineering – it is essentially a form of modern-day alchemy.
OK, So What Does This Have To Do With Vape Mods?
Everything.
A vape mod, like an iPhone, is a consumer product.
It's designed to attract glances, whether on the street or when it's sat on a shelf inside a vape shop.
Dull, lifeless, forgettable products go unnoticed. Or get passed over for more interesting devices. And this is bad for business.
Just ask Microsoft.
It struggled with this for years with its failed Windows Phone experiment. The products looked rubbish and no one cared.
And then you have social media which is all about imagery and looks.
Instagram and Facebook are how vape products get exposure these days because traditional forms of advertising are now allowed.
On these platforms, design (or looking cool) is the #1 concern.
But SO MANY Vape Brands Get It All Wrong…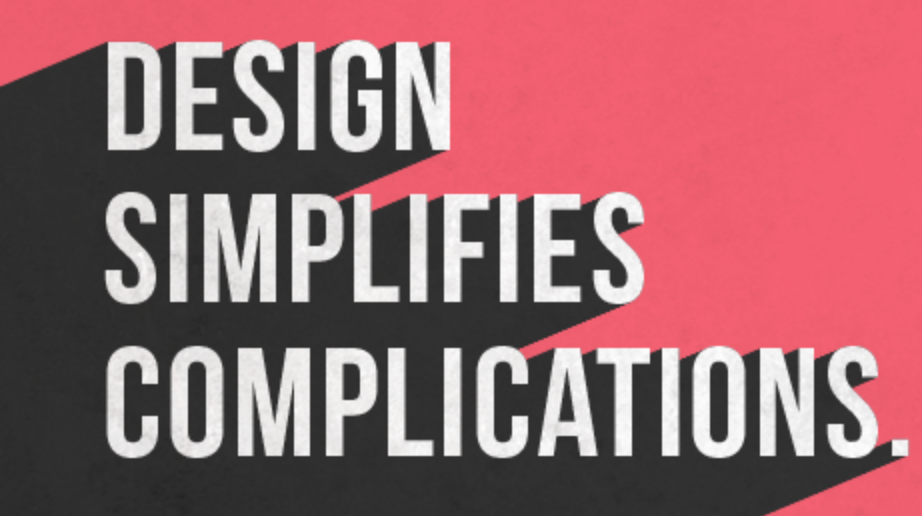 Pin
[social_warfare]
I've tested a lot of vape mods during the past couple of years and the truly beautiful ones are very few and far between.
In fact, they're rarer than hen's teeth.
Brands like SMOK are more concerned with stupid gimmicks like AI and voice activation than actual design language and quality control.
They pump out mod after mod, never really thinking about why?
And when the supply of these devices exceeds aspiration, you're in a bad place.
Nothing good ever comes from being in this place. Not when the money dries up.
SMOK has built itself one of the worst reputations of ALL the vape brands during the past couple of years.
And it did it by chasing dollars, not usability.
That's why Reddit is chuck-full of irate vapers that feel ripped off by them.
You do have plenty of brands in the mech mod space that are pushing the boundaries of what's possible with machining and design.
But mech mods aren't mainstream like traditional vape mods.
Most vapers will never use these types of devices.
Rig Mod is easily one of my all-time favorite vape product designers; it makes absolutely stunning mech mods and RDAs.
The mechs and tanks it produces are unlike anything else. They even did a collaboration with Wotofo for the FLUX Kit (and it rocked!).
Rig Mod's approach to design, machining, and pretty much everything else is always executed perfectly.
Its mechs and RDAs, as you can see in the image above, are flawless and supremely eye-catching.
So What's The Most Beautiful "Mainstream" Vape Mod Then?
When I say, mainstream, I don't mean, "mainstream" like Wismec or SMOK mods – I'm talking about usability.
I'm talking about mods that are easy to use and can be handled by first-time vapers with ease.
A company I have been following very closely on Instagram for a couple of years now is dotmod – a US mod and tank designer.
They make utterly gorgeous hardware, hardware that makes you want to reach through the screen of your phone and grab it!
Why is this?
I honestly don't know – there is just something so organic and appealing about how dotmod designs its products.
And it doesn't matter whether you're talking about its vape mods or its RDTAs or RDA tanks.
They all follow the same design language; you know it is a dotmod product before you even see the logo.
And that is how you do design!
You make your design language your brand so that when people see your product they know it is you.
How many other vape companies do this?
Save for Rig Mod, I actually cannot think of any off the top of my head…
Why I Love dotmod Vape Mods (And Tanks)
Mainly because of the attention to detail that goes into making them.
Every inch of the product has been painstakingly planned, evolved, and then implemented.
I adore its branding. The logo is probably one of the best in the entire industry.
And I like how it designs its mods to not only look good but also function in a useful manner.
It doesn't do gimmicks. Just useful stuff that users appreciate.
For instance, if you don't use the dotmod dotbox for a prolonged period of time, it will automatically turn itself off.
This stops it firing in your pocket by accident.
Another cool feature? The power rockers are made from 24 karat gold.
Another? Its microprocessor features quick charging (for 18650s) and will fire consistently and potently without delay.
Chuck in excellent TC accuracy, a chassis made entirely from anodized custom aluminum, as well as multiple color options, and you're looking at one of the best-looking setups ever created.
But dotmod Gear Is Definitely Not For Everyone…
[social_warfare]
And the main reason for this is the price – dotmod gear is expensive (like three-figures expensive).
If you're on a budget, a dotmod vape mod and tank are luxury items – like flying in first class.
And like any luxury, you'd love to do it, experience it first hand, but it just costs too much for most people.
And this sucks.
But this is just a fact of life. When something is made with this level of detail in mind, it's always going to come at a premium.
Having said that, if you're like a lot of vapers and are sick of buying cheap Chinese mods that break after a few months, the idea of spending more on something that will actually last you 12, 24, or 36 months becomes rather appealing.
This is why a lot of vapers love Lost Vape and SX MINI; the mods are expensive, yes, but they work phenomenally and they will last you as long as you care to run them.
My grandad always used to say, "if you buy cheap, you buy twice".
And he's right: if you choose an inferior product just because it is cheaper it will end up costing you more money because it will break and you will have to replace it again and again.
If you haven't heard of dotmod before, you should definitely check them out.
Even if it's just to see more of its beautiful, flowing design language in action!
If you're into high-end vape mods and RDAs, dotmod has carved out a lovely little niche for itself in the vape market.
It does its own thing in its own way. Like Rig Mod. And I have mad-respect for this.
I just wish more vape brands would do the same!
This is why dotmod is featured inside our Free Report on The Best Vape Brands In Operation Right Now.
And SMOK isn't…
Drake Equation
Co-founder and Editor of VapeBeat. I make the words.