New to vaping? Wondered what vape mod you should get? Worried about the sheer amount of choices? Don't worry – we've tested hundreds! And these are the best vape mods right now
---
Specific questions demand specific answers, so in order to answer your question directly, we're not going to beat around the bush.
---
---
These vape mods listed below are the highest-rated vape mods our team of reviewers tested in the last 12 months. Unlike the Wismec Active, which is the worst mod I have ever used!
Top Rated Vape Mods (2020's A-List)
The #1 All-Rounder – Great For RDAs & Sub-Ohm Tanks
INNOKIN MVP5 120W BOX MOD
$64.99 INC. FREE SHIPPING
The Innokin MVP 5 looks amazing and it vapes just as good. Perfect for all styles of vape tanks – from MTL tanks to RDAs and mesh coil sub-ohm tanks. We love the retro, classic design of this vape mod and its 120W of power under the hood is more than enough for any style of vaping. Innokin smashed it outta the park with this one!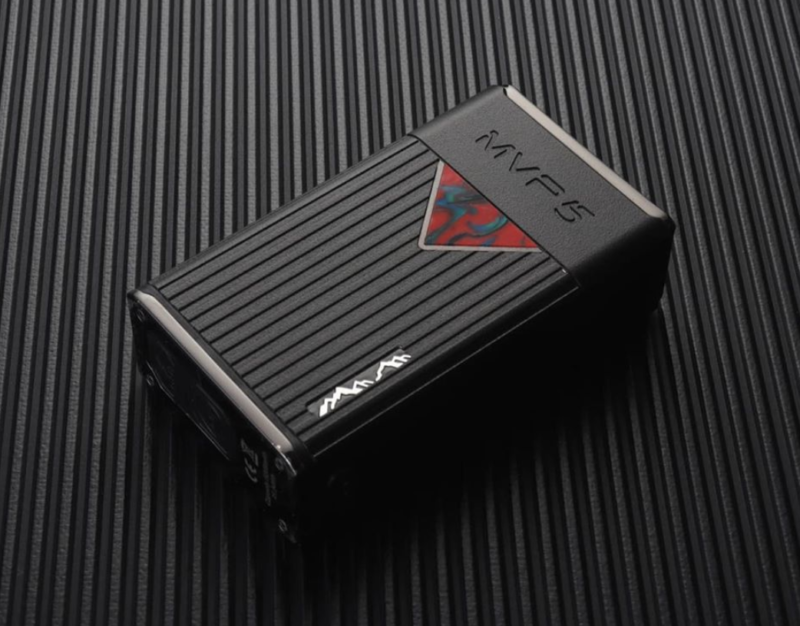 The #1 Vape Mod Starter Kit Option
GeekVape Aegis Legend LE
$79.95 Inc. FREE Mesh Tank + Free Shipping
If you're looking for the best value vape mod starter kit on the planet, the Geek Vape Aegis Legend LE is 100% where it's at right now – this kit cannot be beaten when it comes to value for money. You get a brilliant vape mod and a stunning mesh coil tank in one package. No other vape brand delivers on value for money like GeekVape, and the Geek Vape Aegis Legend LE is no exception. This one comes highly recommended.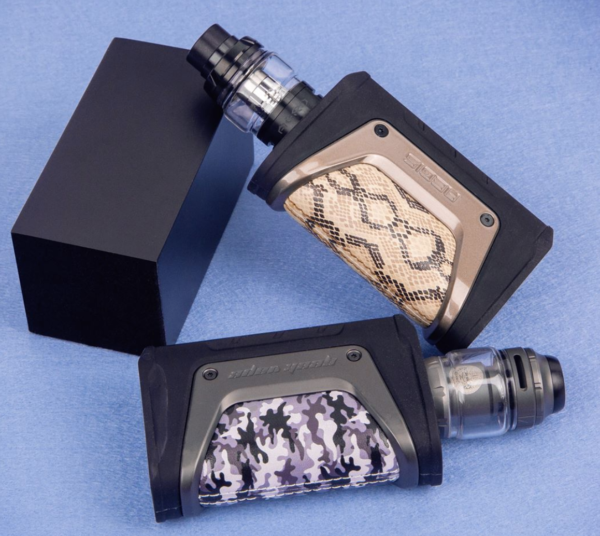 Killer Features on a Budget...
Vaporesso GEN Mod 220W
$42.95 Inc. FREE SHIPPING
Gorgeous design? Check. Masses of power? Check. Works great with all styles of vape tanks from RDAs to MTL tanks? Check. The Vaporesso GEN Mod 220W isn't just a good looking vape mod. It is also one of the most advanced (and best value for money options) on the market right now, thanks to Vaporesso's hugely impressive OMNI board technology. If you cannot afford $100+ for a vape mod, but you want all those exotic vaping modes, the Vaporesso GEN Mod 220W is the one to go for…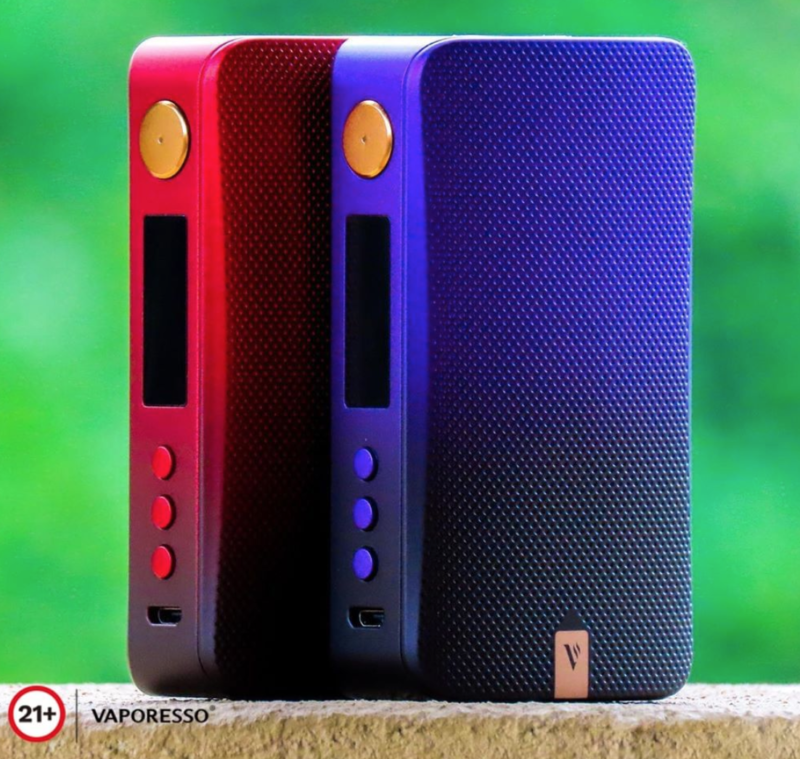 2020's #1 DNA 250c Vape Mod. Period!
Lost Vape Centaurus DNA 150c Mod
$169.95 Inc. FREE Shipping
Look, the Centaurus isn't a cheap device, even more so for a Chinese made mod. It's about $160 and that's no small amount of change. What that money gets you though, is a solidly built mod, that looks incredible in any collection and houses one of arguably the best chipsets ever made. The amount of customizability alone is worth the price. Add replay mode and a solid VW mode to the mix and you have a mod that should keep you entertained for years.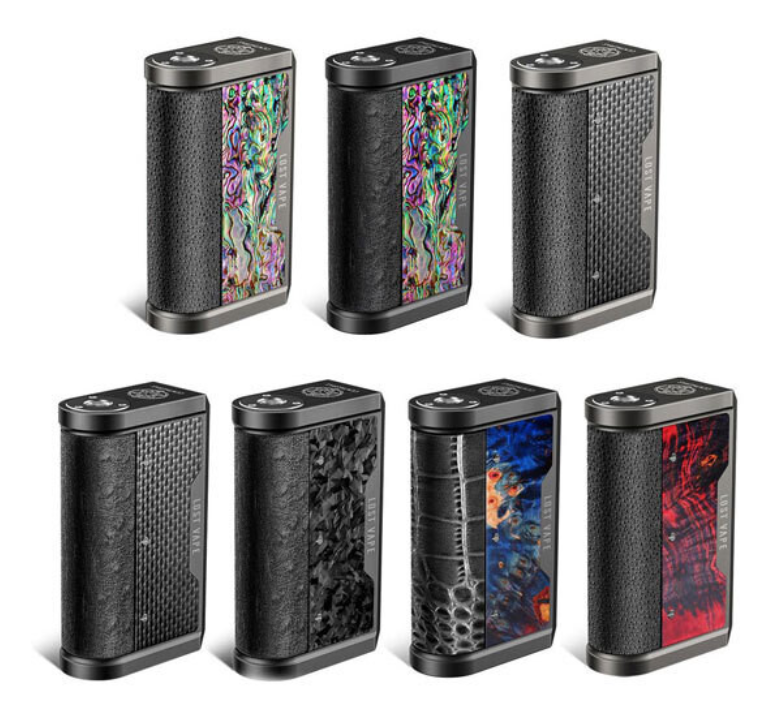 The Cheapest
Smok Scar-18 Vape Mod
$69.95 Inc. FREE Shipping
The SMOK Scar-18 is essentially a clone of the indestructible GeekVape Aegis vape mod. It's also a starter kit too, so you get a fairly decent mesh coil tank with it. The SMOK Scar-18 is considerably cheaper than the GeekVape Aegis Legend too, and it also has a colorful display too. Performance is solid and, for the price, it's hard to argue with what SMOK has come to the table with here – it's plenty powerful and it looks great.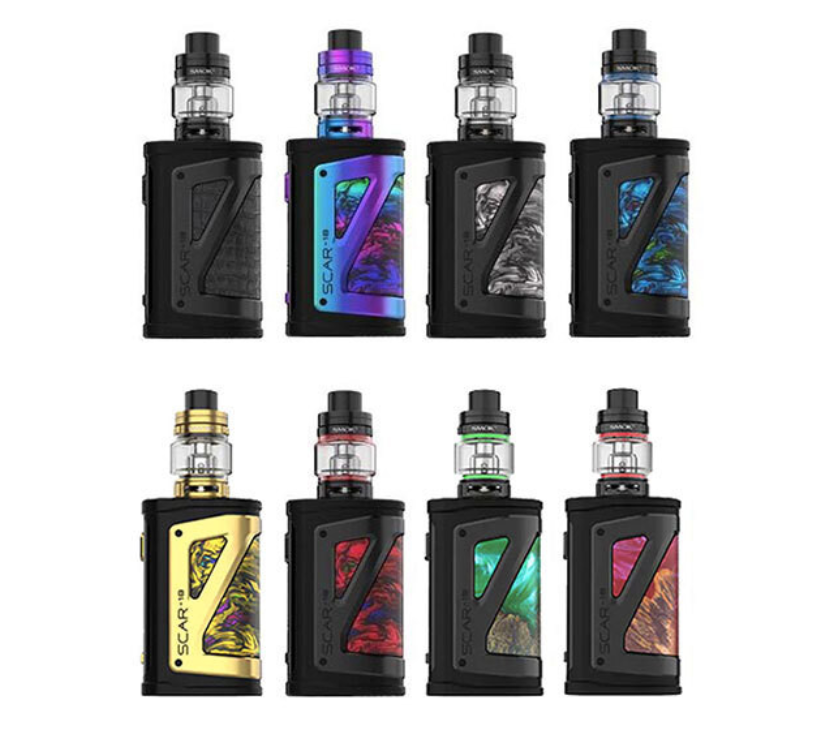 Best For MTL Tanks & Single Coil RTAs
Geek Vape Aegis Solo 100W
GeekVape's AEGIS Solo is a great little vape mod if you're after something that is simple to use and super-durable. The Aegis Solo runs on a single 18650 battery, so it's best used with single coil RTAs and MTL tanks. Available in a range of colors and powered by GeekVape's awesome AS chipset, the Aegis Solo has you covered for all styles of vaping – from TC vaping to Bypass Mode.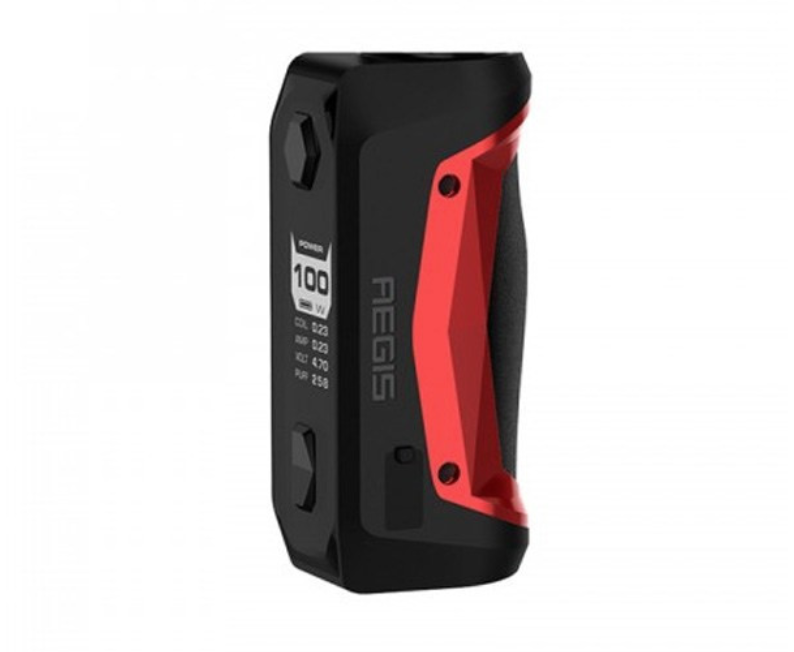 ---
How We Test Vape Mods
Simple: we spend at least two weeks, usually more like three, using the vape mod as our daily driver.
During this period, we take notes and start to form ideas about the mod – what works, what doesn't, etc.
Then we write the review, and that review is based on everything from design and performance, right down to ease of use and value for money.
Another key thing is how it stacks up to the competition. Is it better than similarly or cheaper priced mods?
If it scores high in ALL of these contexts, the mod is added to our A-List of Vape Mods.
The list is small(ish) because only an exceptional, select few vape mods make it onto this list.
How Much Is A Vape Mod?
Prices of vape mods vary, depending on a variety of factors from brand to build materials and technology.
You can pay $300+ for a resin-treated DNA mod or less than $60 for a Chinese vape mod.
The difference here is that in the $300+ context, you're paying for quality build materials, technology, and scarcity – there aren't too many of these mods actually made.
They're more like collectibles.
For 99.9% of vapers, a sub-$80 mod will more than suffice. For that money, you'll get everything you need to vape your socks off, as well as access to great safety features and vaping modes.
Price is a big thing when it comes to mods, and it is something we took into consideration when putting together our A-List of Box Mods; we've included mods from all price brackets.
Just don't go thinking you have to pay BIG BUCKS for the best mod, because that is not true – the VooPoo DRAG 157W is cheap as chips, and is easily one of the best options around right now.
Things To Consider When Buying A Vape Mod
If you're after a new vape mod, or you're buying your first EVER vape mod, there are a number of things to consider before buying one.
The most important of which are as follows:
1) Design + Reliability
You want the mod to look good. This goes without saying, but beyond this you want it to function correctly and reliably too.
No one wants to pay $60 for a mod, only to find out two weeks later is doesn't work. This is what happened with SMOK's Alien mod and it was a PR disaster for the company.
For this reason, go with a mod that looks good but is also highly rated in terms of reliability.
Case in point: My VooPoo DRAG is battered and bruised after 18 months of usage, but it still works just as good as it did on the day I unboxed it.
Conversely, my Vaporesso Nebula is far younger and that mod just stopped working after several months.
Reliability MATTERS.
2) Features & Vaping Modes
Modern vape mods have A LOT of features and bells and whistles.
This is basically how vape brands differentiate their products – they do it with new features and gimmicks.
However, if you don't use these new features, why would you pay extra for them? SMOK's latest mod has a voice-activated AI inside it, so you can tell it what to do. This mod is pricey as well.
I would NEVER use this type of feature, so I wouldn't get this mod, as I would be paying over the odds for it given that much of the price would be there to pay for the R&D on the technology inside it.
If you just like wattage mode vaping, like me, go with a mod that does that well and not much else.
Yes, you'll have TC support and curve too probably, but you won't pay extra for either.
3) Do You Want To Do Temp Control Vaping?
If TC vaping is important to you, it's worth investing in a mod that is good at TC.
Most mid-range mods will do TC vaping, but very few are actually any good.
If you want a solid TC vape mod, you're going to have to pay for it – either a YiHi mod or a DNA mod.
And they're both pricey.
But for the extra cash, you're getting the best possible TC vaping experience on the market.
4) What Type of Vape Batteries Do You Want/Need?
Battery life with vape mods is key. If you get this wrong, you'll start to hate your vape mod as it will constantly be running out of battery power just when you need it.
If battery life is a big thing for you, make sure you get a vape mod with stellar battery life – usually a dual-or-triple 18650 battery mod.
If you're running three 18650 cells in your mod, you're looking at 2-3 days of vape time before a recharge.
The downside? You'll have to buy six 18650 batteries to keep it running round the clock.
Most of the time a dual-18650 battery mod will suffice. I've used them for years and never had any issues.
Just make sure you have four batteries, so you can charge a couple while you're using the mod.
That way you ALWAYS have fresh cells and zero downtime.
---
2021's Top-Rated Vape Gear🤘
---
And that's it for now. If you want more information on what's hot right now, sign up to our emailer below for exclusive content, giveaways, and access to the VapeBeat team!
[smartslider3 slider=9]
---
Big Brands. Massive Savings 🔥
---