This is our guide to the best cheap vape kits you can buy in 2018. We've included multiple options for your consideration, as there's always no accounting for taste!
---
What are your options when it comes to decent, cheap vape kits right now?
As always, a lot of the time you get for what you pay for – so you need to be careful.
And there are A LOT of cheap, crappy vape devices and kits out there.
Fortunately, you came to VapeBeat first.
Good job.
I don't want you making the same mistakes I did when I first started, so what follows are a selection of really great, cheap vape devices you can get hold of for not much money.
All of the products on this list have been tested by our team of expert vapers, so you can rest assured they're all great setups that will serve you well over the coming months.
Right. Enough of the preamble, let's get down to the nitty-gritty.
The # 1 Cheap Vape Device For People Coming Off Cigarettes? 
Looking to kick your smoking habit?
Like, right this second?
You're definitely best off with something like the JUUL, which is fast becoming one of the most popular options around right now – even Dave Chappelle uses one!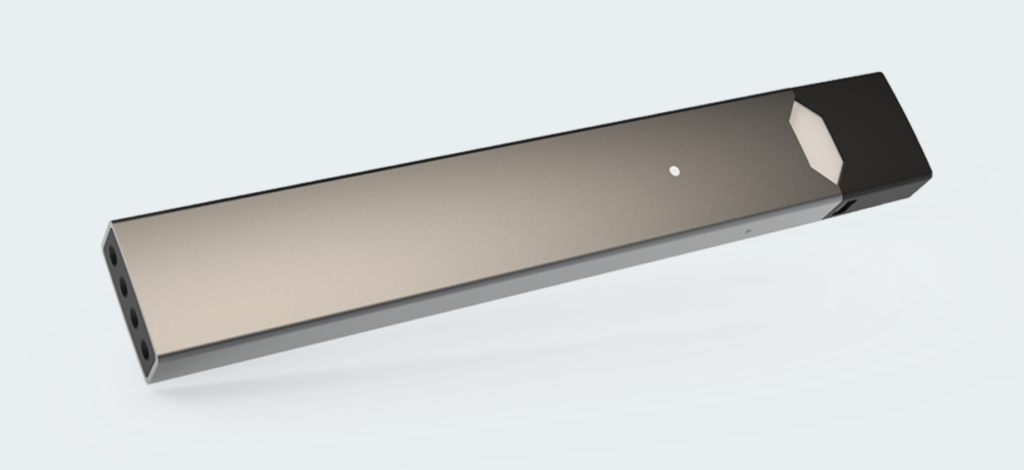 The JUUL is an AIO system (ALL IN ONE).
You buy the kit from JUUL and the refill pods from JUUL also.
And it vapes just like a cigarette. Only it tastes WAY better.
It also vapes beautifully, with a rich, full vapor that really hits the spot.
The company has BIG plans for 2018, as it looks to convert millions of smokers with its simple to use, inexpensive device.
You can pick a JUUL kit up for just $34 – and they come in a range of color options too.
[letsreviewunique title="JUUL Review – What The Reviewers Are Saying" score_subtitle="Is The JUUL The Future? " affiliate_title="Best Place To Buy? " pros_title="PROS" pros="Small, Portable AIO Unit,Easy To Use,Good MTL Inhale Hit,Nice Flavors" cons_title="Things To Keep In Mind" cons="You Have To Buy Juice From JUUL,Battery Life Isn't Amazing" criterias="Vapesterdam,74,The Vape Guide,98,Vapor Vanity ,91,Vaping Daily ,94″ affiliate="JUUL – $34.95,https://
juul
-vapor.pxf.io/c/183240/342143/5047″ gallery-title="JUUL Pictures" gallery="3990,3989″ accent="#81d742″ final_score="89″ format="1″ skin="1″ animation="1″ design="2″ main_image="3990″][/letsreviewunique]
Other  Cheap Vape Kits You Can Buy Right Now?
First and foremost, you need to decide what type of vape kit you want.
Do you want a mod and tank?
A pod mod? A pen device?
Not sure? Don't worry, we'll quickly outline all of these options below.
Mod & Tank Starter Kit – These are the most popular setups. By far. You get great performance, lots of battery life, a decent amount of settings, and an overall versatile vaping experience.
Pod Mod – These All in One (AIO) kits are getting more and more popular of late. And the reason is that they are so simple – everything you need is inside one device. E Juice comes in pods too, so it's easy to install with less mess.
Pen Device – Pen devices are popular because they look like and feel closer to cigarettes than mods or pods. However, the vast majority aren't great, lacking both the battery life and performance of their mod and pod mod counterparts.
Best Cheap Vape Pen and Pod Mods 
These are my picks for the best vape pen and pod mod options for 2018.
I own and use every device on this list, so I know you'll be in good hands whatever device you go for!
(PLEASE NOTE: If you're viewing the table on a mobile device, scroll across with your finger left-to-right for more details and columns. Alternatively, flip your phone on its side to view entire column in portrait)
[wp-compear id="5135″]
---