The Vape Pen — a common alternative to bigger mods, for those looking for a more portable vaping experience
Not everybody wants to cart around a big ass, chunky box-mod. Some prefer the look, feel and utility of a slimmer, more traditional style vape pen.
These are also probably the most common type of vape units you will see while walking around your hometown, as most people start their vaping journey with one of these vape pen units.
In recent times things have progressed rapidly in the vape space; innovation has been hurtling along at a rather awesome pace. And the result is lots of very good quality vape pen options.
You can get super-powerful ones, limited ones, stubby ones, fat ones and feature-packed ones. There is so much choice when it comes to vape pens that sometimes it can feel a little daunting.
But what are the best vape pens at the moment? How much should you spend? What's the best brand out there? As is the case with box-mods, there is a HUGE selection of brands and setups out there; all with their own unique pros, cons and price tags.
Below is a selection of some of our favourite vape pens. The one's that offer the best value for money, the best features and the best overall vaping experience.
If you'd like to know more about the listed vape pens, simply click on the titles. This will take you through to DirectVapor.com where you can make a purchase and stock up on eliquid. It is also worth noting that Direct Vapor does free deliveries on ALL orders, regardless of price.
Kanger is one of the biggest names in the business. Known for making excellent tanks, box-mods and starter kits, as well as vape pens, Kanger always comes to the table with something impressive and the SubVod Mega is no exception.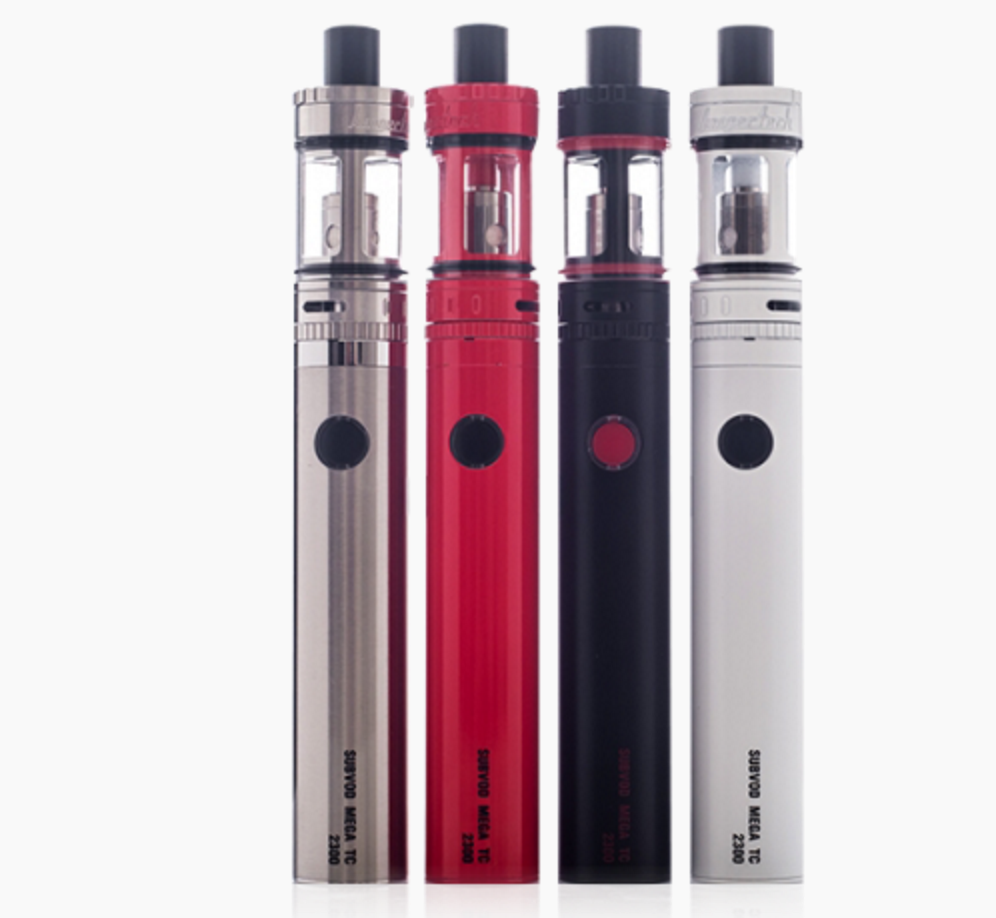 This bad boy is easily one of our favourite vape pens. Just check out these specs!
Specs & Features:
Kanger SubVod Mega 2300mAh Battery
510 Threaded Connection
Battery Capacity: 2300mAh
Output Voltage: 3.7V
Select-Able TC or Power Output Mode
Temperature Control
Minimum Resistance: 0.1 ohm
Supports Ni200 Coils
Short Circuit Protection
Low Resistance Protection
Overcharge Protection
Diameter 22mm
Kanger TopTank Mini
Stainless Steel Construction
510 Threaded Connection
Pyrex Glass Tank
4mL E-Liquid Capacity
Top Fill Design
Adjustable Airflow Control
Compatible With: Kanger SSOCC, OCC, Mini RBA
Simple but insanely powerful, and packed with the latest technology to ensure you're vaping safely. I love Tesla and I love the Tesla One — it's compact, simple and powerful. Basically, exactly what you want from a vape pen.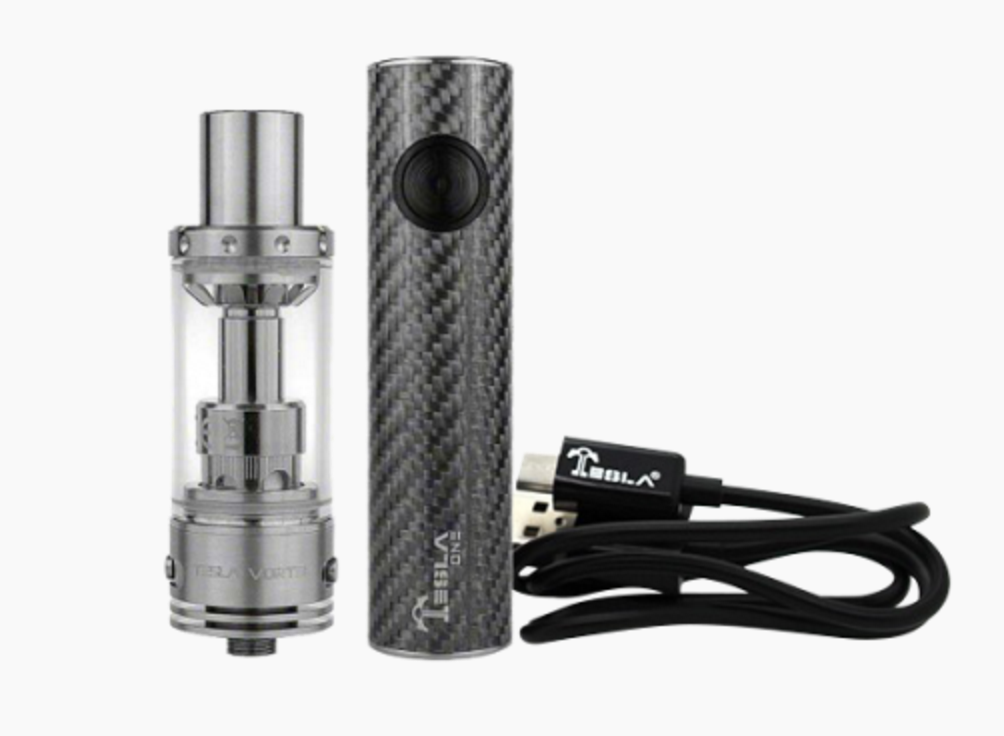 Specs & Features:
Material: Carbon Fiber & Brass (Black & Gray) or Stainless Steel + Brass (Stainless Steel)
Electrode: Brass-Plated Silver
Dimension:22 x 87mm
Battery Capacity: 1800mAh
Maximum Output Power: 100W
Maximum Output Voltage: 4.2V
Maximum Output Current: 40A
Atomizer Resistance: 0.1 – 3.5ohm
Voltage indicator light: 3.2-3.65V (red), 3.65-4.2V (blue)
The Smok Stick One Basic Starter Kit consists of an eGo Cloud Battery and the TFV4 Nano Tank. The battery has a capacity of 2200mAh and the TFV4 Nano Tank offers up a 2ML e-liquid capacity, a top fill design, dual adjustable top and bottom airflow, and includes a 0.3 ohm micro CLP2 coil in addition to a 0.25 ohm micro STC2 coil.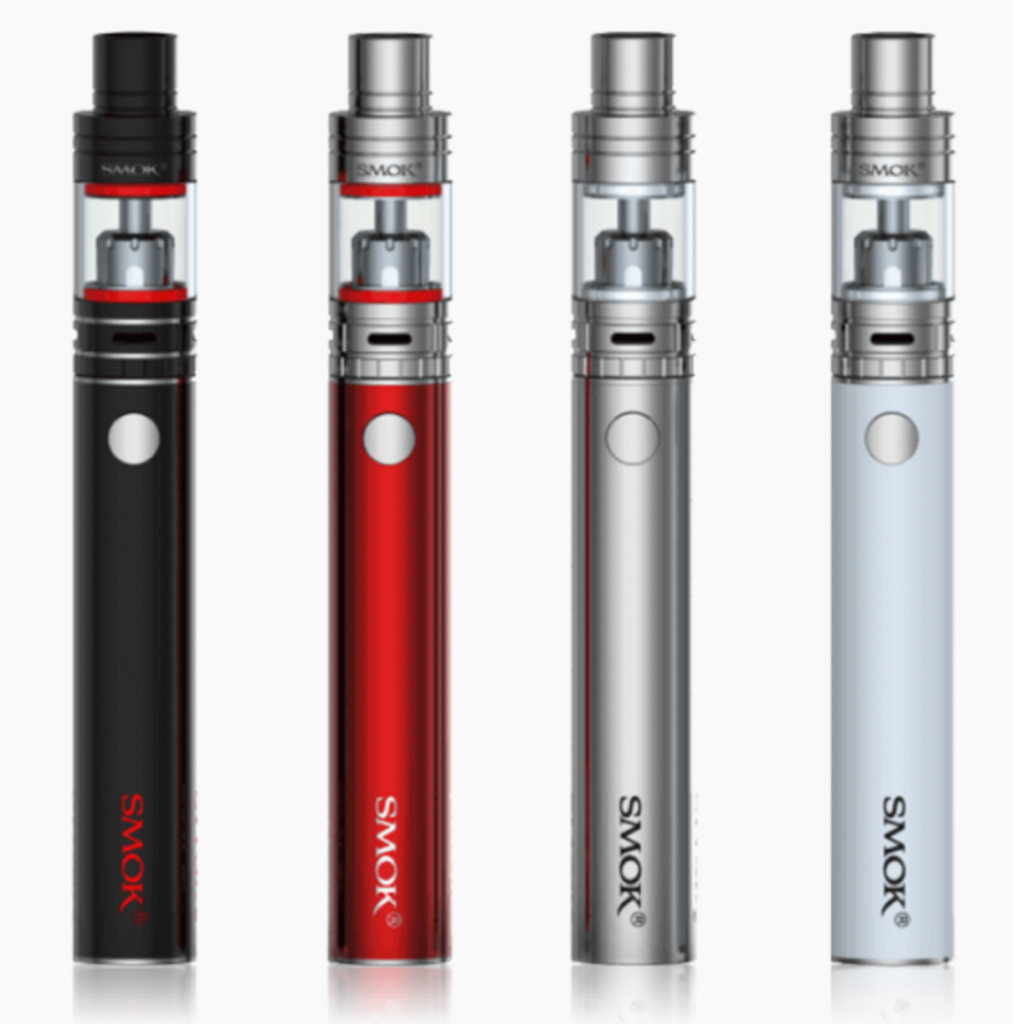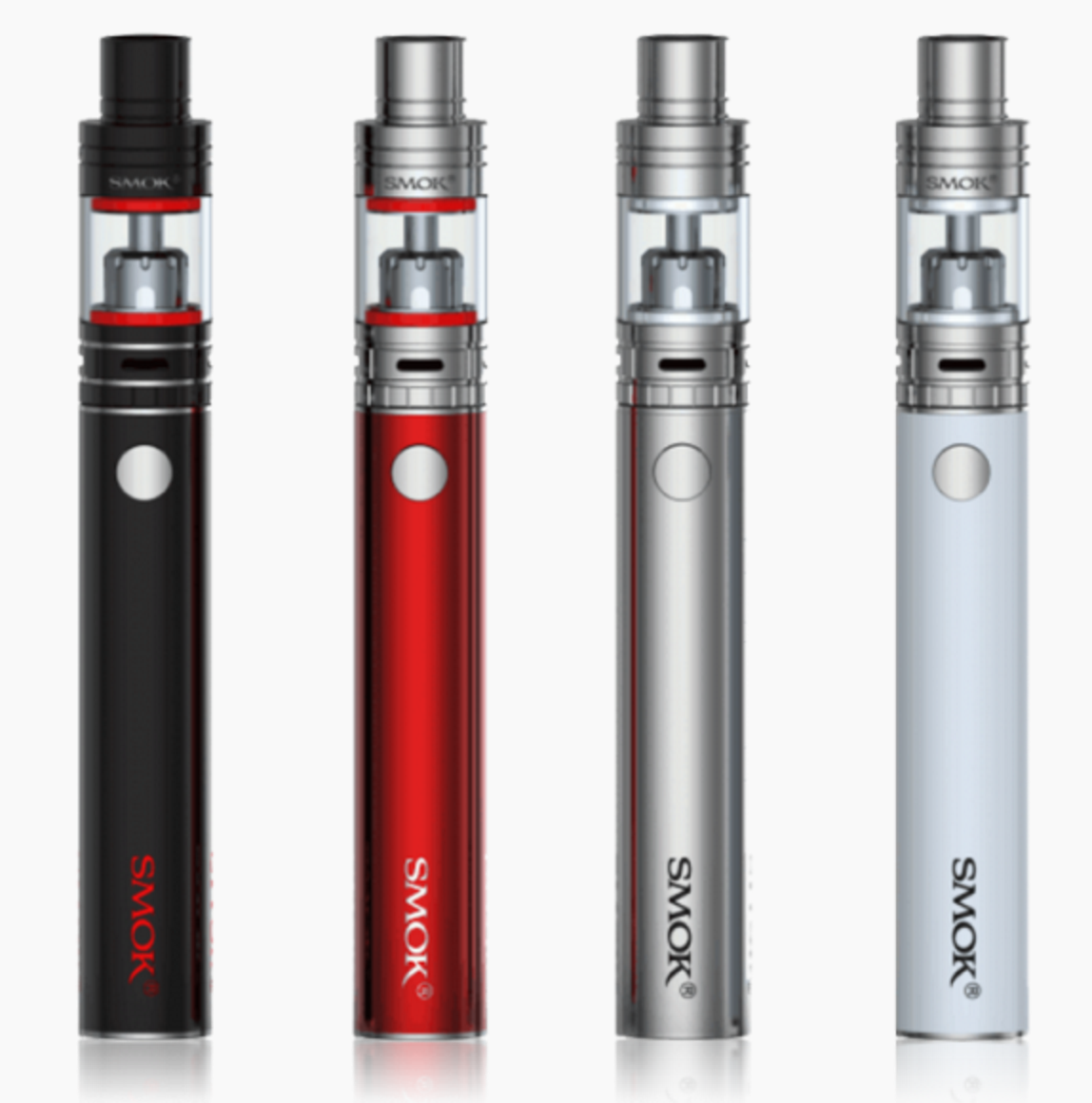 It delivers an awesome vaping experience, basically. An ideal place for anyone to start their vaping journey.
Extremely portable and very cheap, the Joyetech eGo AIO Starter Kit is a great setup for the absolute beginner. It's simple to set up, cheap as chips, and performs brilliantly.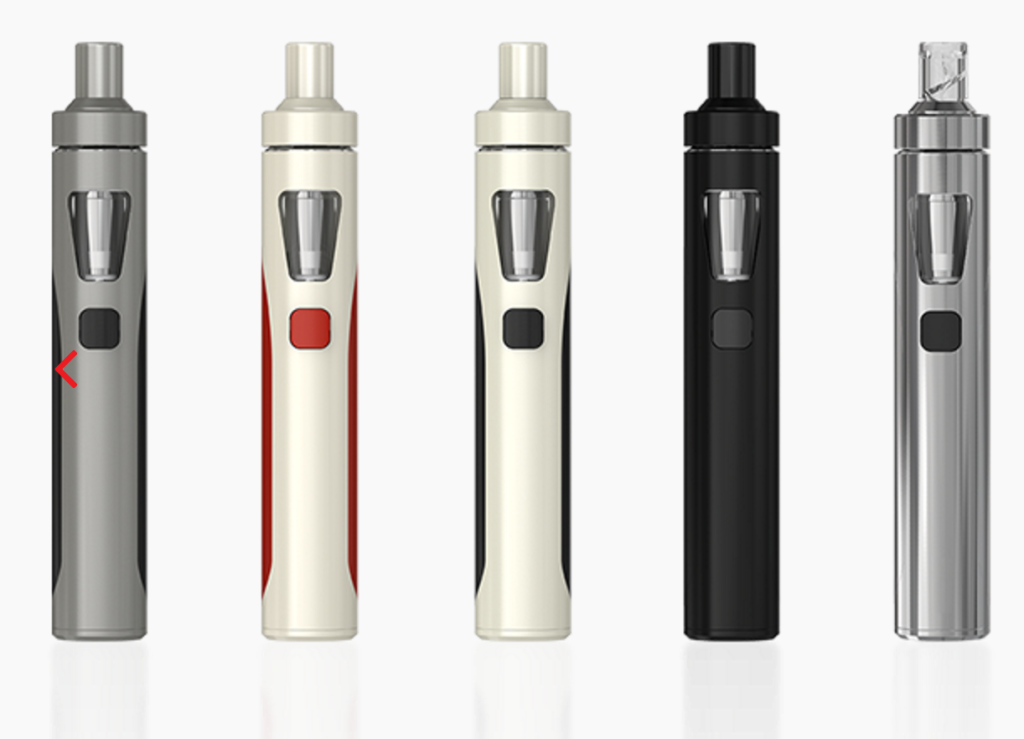 I love the design of the AIO and also that it comes with two different types of drip tip; one for lung hits, the other for mouth hits. It's thoughtful and means the user can decide which method of vaping is best for them.
Specs & Features:
All-In-One Design
2mL E-Liquid Capacity
Build-In 1500mAh Battery
Top Fill Design
7 Color Indicator Light: White, Yellow, Green, Blue, Indigo, Red, and Purple
Leak-Resistant Cup Design
Child Lock Atomizer Cap
One-Button Design
Adjustable Airflow Valve
Micro-USB Charging
19mm Diameter
Over-Charge Protection
Over-Discharge Protection
Over-Current Protection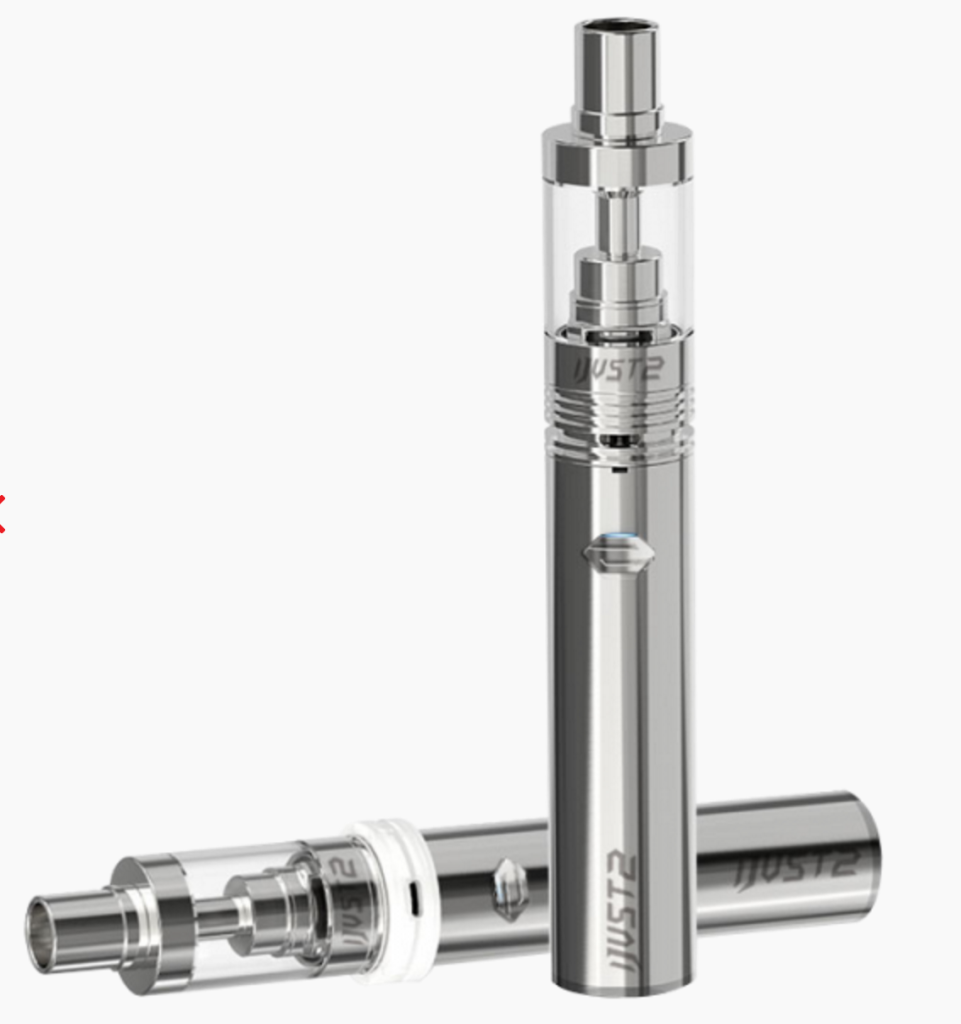 Resistance: 0.3ohm (dual coil)
Tank Capacity: 5.5 ML
Wattage: 30 – 80W
Threading: 510
Large 5.5 ML liquid capacity & 2600 mAh power capacity
Changeable atomizer base and EC head (dual coil)
Spring connector
Special heat dissipation structure
Pure organic cotton wick
Compact PCB board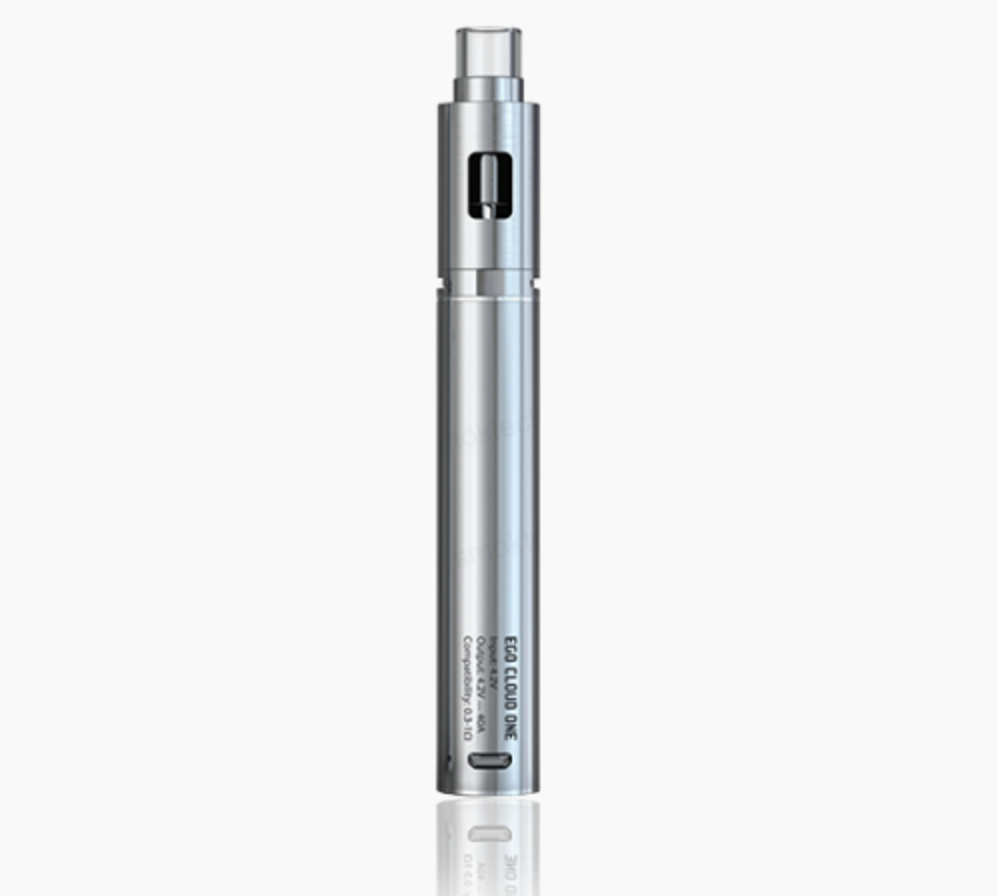 Atomizer Capacity: 2.5ML
Battery Capacity: 2200 mAh
Dimensions: 5-3/8″ x 3/4″ (Including Drip Tip)
Threading: 510
Tank Capacity: 2.5ML
Operating Voltage: 3.4 – 4.2V
Stainless Steel Construction
Available in 2200 mAh
Adjustable airflow control valve
Low voltage/ Short-Circuit Protection
Minimum Resistance: 0.5ohm