UPDATE: 2018 – These Mods Are No Longer Available
It's been a while since this article was updated, so I figured it was high time to do a quick update.
Bottomline: these mods are no longer available to purchase, so for a more up to date post on the DNA mods, please refer to our Best Vape Mods Guide instead.
All the most current and up to date DNA 250 mods are listed here, as well as a primer on what makes them so special.
Thank you,
Drake.
---
Two of the most eagerly awaited box-mods EVER dropped in 2015/16, more less one after the other: the VaporShark DNA 200 and the LAVABOX DNA200. These things are the biggest and best box-mods on the planet right now — sort of like the iPhone and Galaxy S of the vape scene, if you will.
There was a TON of speculation about them before the got official, a bunch more when they did, and plenty more interest now that they're both officially available to buy in the US and UK. And rightly so, too: they look great, they perform great, they have features to DIE for and they will both likely sell by the boatload.
The only downside is picking one and deciding which is best for you: the VaporShark DNA200 or the, arguably more stylish-looking, LAVABOX DNA200?
Price is one factor that might sway a lot of people; the LAVABOX is considerably cheaper.
But is that all there is to it?
Let's bloody well find out!
VaporShark DNA200 vs LAVABOX DNA200: Design
Can black boxes be sexy? Most would argue, no. But just look at the effort companies like Apple and Samsung go to in order to make sure they're products are lusted after by consumers.
Box-mods are no different. You HAVE to desire them. And firms like VaporShark and Volcano go about things in much the same way: engineering, design, specs and features. That's what gets bums on seats and listening.
Out of the two devices, personally speaking, I prefer the look and feel of the LAVABOX. It has grills and accents and comes with a variety of colourful cover options that will really help the user personalise their daily driver.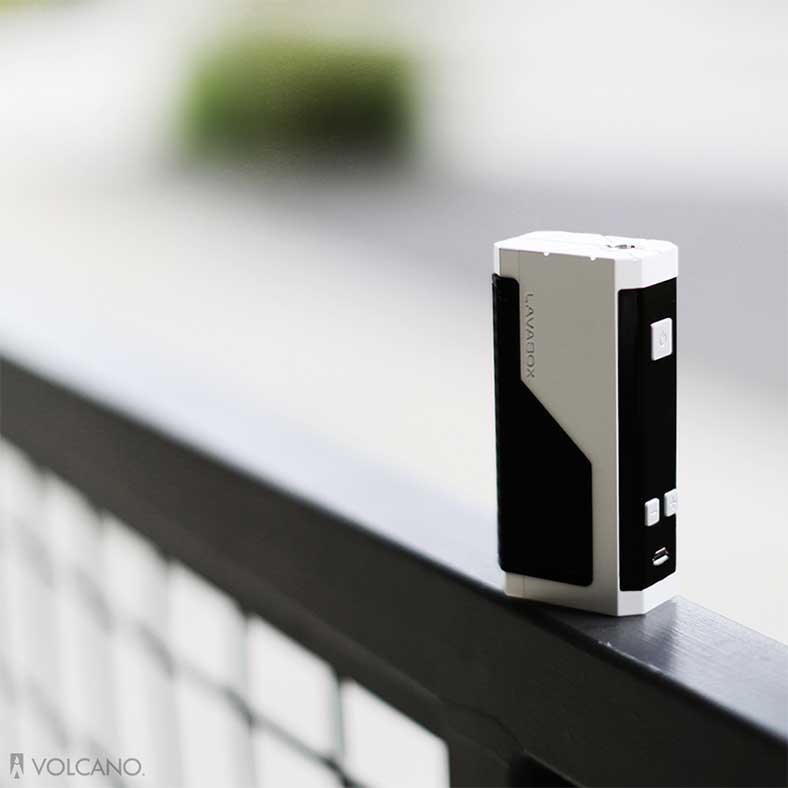 The Vapor Shark DNA200 is a much simpler looking device, one that lets the pedigree of the Vapor Shark brand and its new, innovative features do the talking. It is compact, subtle and packed with useful features that build on an already very solid foundation. Nothing is superfluous here and everything serves a function.
The Vapor Shark DNA 200 is constructed from 6031 aluminum, a super lightweight material, which makes the device feel extremely svelte in the hand or pocket.
Next up, a black anodizations process is layered on top and this is in turn followed by black paint and, finally, a light rubberized coating to complete the chassis. The result is a solid block of awesomeness that's durable, robust and supremely portable.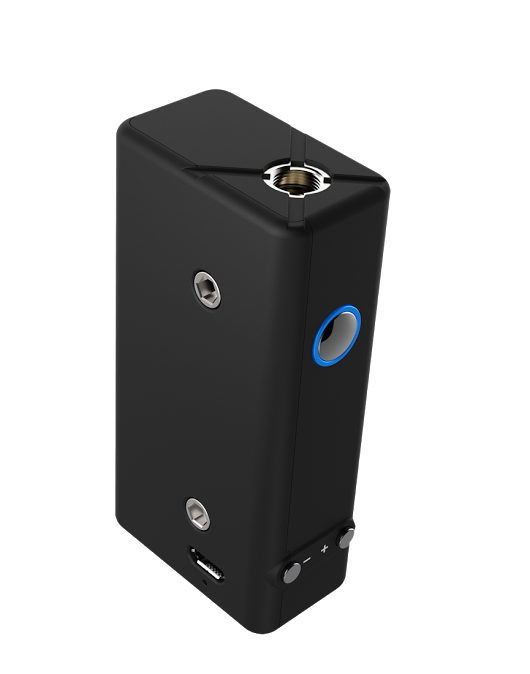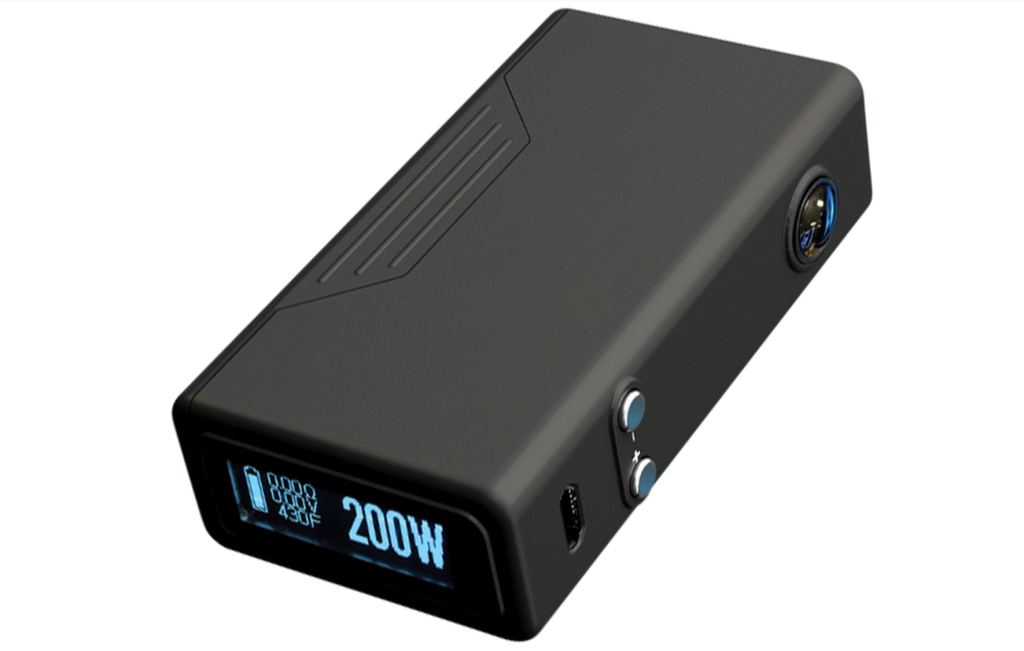 The LAVABOX DNA 200 is similarly crafted, you will find zero guff in its build materials, though the overall look and finish of the device packs something more of a punch, sort of like an AMG version of a standard Mercedes.
It's beefy, angular and creates its own sort of special gravity in the eyes of those beholding it. I like a bit of pomp and pomposity when it comes to my box-mod, so for me the LAVABOX is the definite winner here — it just looks AWESOME.
Nevertheless, if size is important to you it is worth noting the LAVABOX DNA200 is a bit larger than the Vapor Shark DNA 200.
One of the best features of the DNA 200 chip is Escribe – Escribe is software that gives you over 93 customisable options for your vaping experience, meaning you can expertly tune your vape to your exact requirements.
Both the VaporShark DNA 200 and LAVABOX DNA 200 run EVOLV's DNA 200 chip, so in this respect they are evenly matched.
Here's a break-down of what you can do with EVOLV's DNA 200 chipset:
DNA 200 Features
1 to 200W Output Range
100W Kanthal Range (Able to be changed through Escribe)
200W Max Temperature Range
1 to 9V Output
0.1 to 2.0 ohm Kanthal Resistance Range
0.08 to 1.0 ohm Temperature Sensing Range
Temperature Range
200 to 600 Degrees Fahrenheit
Cell by Cell Monitoring
Cell Balancer
1A USB Charger
Atomizer, Weak Battery, Temperature, Resistance, Auto Power Down, and Heat Protection
Escribe
Configure and Modify the operation of the DNA 200
Autosensing Temperature Resistance
Lock Mode
Stealth Mode
Power Lock Mode
Power Preset Mode
Resistance Lock
Max Temperature Adjustment
There are 8 customisable profiles that allow you to save your settings for a variety of builds ranging from your standard coils to most complex.
Lastly, your DNA 200 will always be up to date with USB upgradeable firmware.
VaporShark DNA 200 vs LAVABOX DNA 200: Specs & Features
Vapor Shark DNA 200 Specs & Features
10WH 3S Lipo Battery

Powered by Evolv DNA 200

200 Watts of Power

Temperature Sensing / Limiting

Micro USB Port

Zip (High Speed Charging)

Self Adjusting 510 Connection

84mm x 44mm x 23.9 mm

Updateable Firmware

Full Balanced Charging

Individual Cell Monitoring
Volcano LAVABOX DNA 200 Specs & Features
Dimensions: 46.19mm x 28.15mm x 94.87mm

Battery Type: Removable Lithium Polymer 900 mAh 3 Cell

Output Power 1 Watt – 200 Watts

Output Voltage .5 Volt – 9.0 Volt

Output Current, continuous 50 Amps

Output Current, instantaneous peak 55 Amps

Temperature Limit 200°F – 600°F
Vapor Shark has included Xip Charging aboard its DNA200, providing you're plugged into a 2A power source, which means rapid charging from flat. Handy, because this device does not use a replacement battery unlike many of today's most popular box-mods.
The LAVABOX also does quick charging, again via the 2A wall-jack, but unlike the Vapor Shark setup, where you have to purchase the 2A power source separately, Volcano actually include the 2A power source, meaning you can start quick charging right away.
VaporShark DNA200 vs LAVABOX DNA200: Price
THIS is where things get very divisive, as there is quite a large discrepancy between the price of these two, very equally-matched box-mods. They're both capable of 200W output; they both feature quick charging capabilities; they both look gorgeous AND they're both built from excellent build materials.
I like both devices. I REALLY do. But for me, there is one thing that separates them – and it's a big one: price.
The VaporShark DNA 200 costs $199.99, while the LAVABOX DNA 200 can be yours for just $169.99.
I love the technical stuff the Vapor Shark DNA 200 can do, but I prefer the way the LAVABOX DNA 200 looks – and it too has the same technical abilities.
I don't mind paying extra for things that are worth it, but if there is a viable alternative that is just as good and quite a bit cheaper, I tend to gravitate towards that one.
Both are freaking awesome set-ups in their own right, but for me… I think the LAVABOX is preferable (but this is mostly based on price and how it looks).
Drake Equation
Co-founder and Editor of VapeBeat. I make the words.