VaporFi retails A LOT of vape tanks, but what are the best models? Here I take you through what I view as the best VaporFi tanks as of right now
Out of ALL the tanks VaporFi sells, and there are quite a few to choose from, which setups are the best?
For me, this is a fairly straightforward question because while the company does make quite a few vape tanks, only a select few – in my opinion – are actually worth your time.
I have had some pretty big ups and downs using VaporFi products over the years.
I have owned tanks that constantly spat at me, tanks that constantly flooded, and tanks that I just didn't like.
Basically, I've been burnt a couple of times by poorly designed tanks.
But I can also say the exact same thing about SMOK, GeekVape, and Aspire, so please do not think I am singling out VaporFi here for no good reason.
This is why we put together our Best Vape Tank Guide – to help our readers find and locate the best-performing vape tanks.
When you're making hardware, things invariably go wrong.
And in a market as young as the vaping one, mistakes are how we improve things.
Viewed in this context, I would never begrudge a company over one product that didn't quite meet my expectations.
That was then, though.
Things have now changed, rather dramatically, as the last few batches of VaporFi tanks I have tested have been superb.
And it doesn't matter whether you're talking about flavor, clouds or coil longevity – this new breed of VaporFi tanks are epic.
And these, my friends, are the best VaporFi tanks you can buy right now
The VaporFi VULK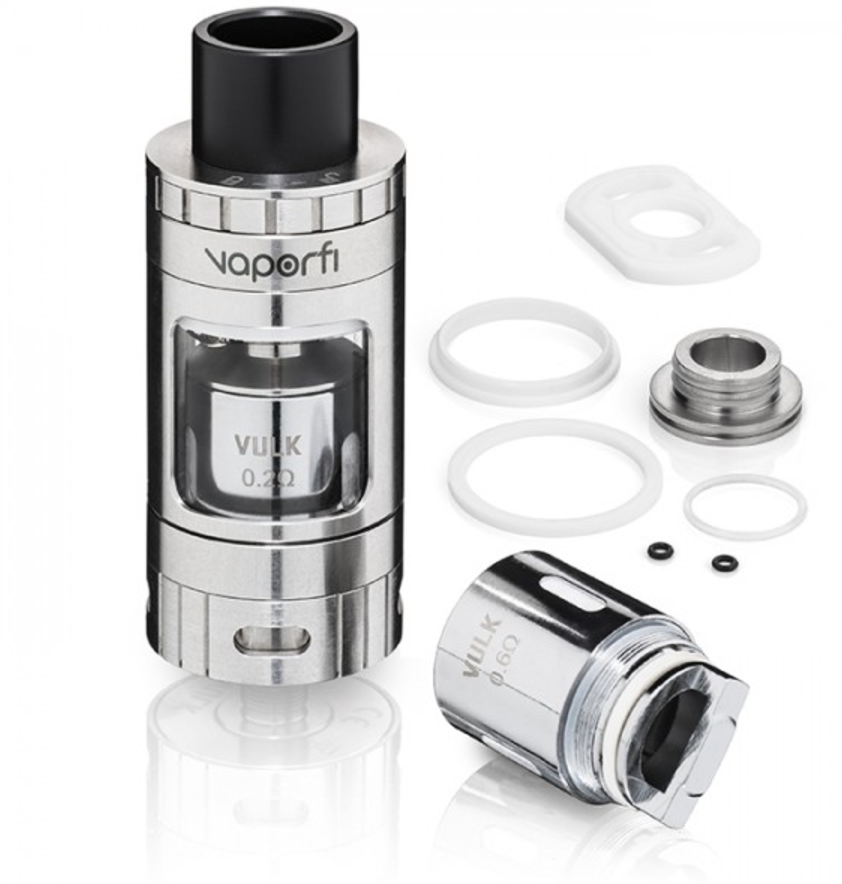 The VaporFi VULK is basically VaporFi's answer to the SMOK TFV 8 and TFV 8 12. It's a massively powerful sub-ohm tank designed to handle up to 200W of power.
It also looks stunning as you can see below. The specs for the VaporFi VULK, as well as its overall design, are easily on a par with any top flight sub-ohm tank you can name.
I've been vaping on this bad boy for about a week now. It is fantastic, the perfect marriage of looks and power. But the biggest thing going for it is the coils; they last for an ETERNITY, when primed correctly, and deliver exceptionally precise flavor.
If you're after something exceptionally potent that features some of the most reliable coils around, you need to be looking at the VaporFi VULK.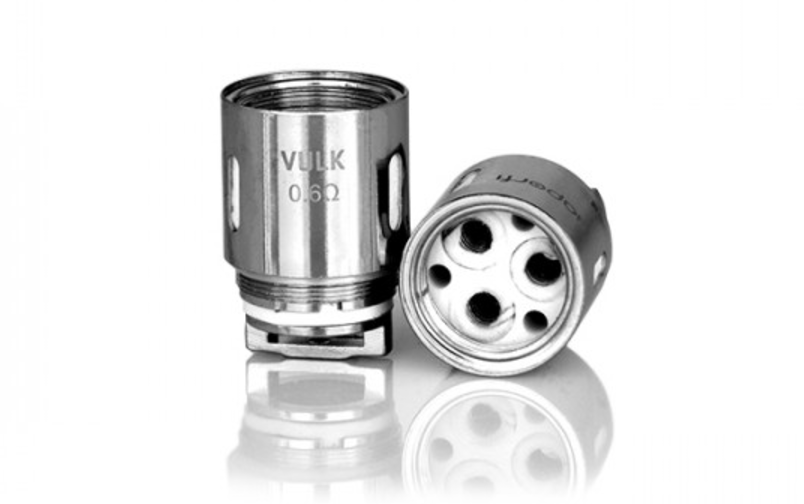 Here's a breakdown of the VaporFi VULK's Key Specs & Features:
26mm Reservoir Diameter
Top Fill Tank Design
1/8th Turn Lock Ring
Dual Fill Port
5mL Vape Juice Capacity
Stainless Steel Construction
Three Auxiliary Wicking Holes
Adjustable Bottom Airflow
VaporFi Vulk 0.6 Ohm Atomizer
Coil Material: Kanthal
Wattage Rating: 50 – 100
Reverse Sandwich Style Coil
Ceramic Wicking Ports
VaporFi Vulk 0.2 Ohm Kanthal Atomizer
Coil Material: Kanthal
Wattage Rating: 60 – 200
Vertical Coil Orientation
Tri-Parrallel Coil Design (Per Coil)
---
The VaporFi VOLT 2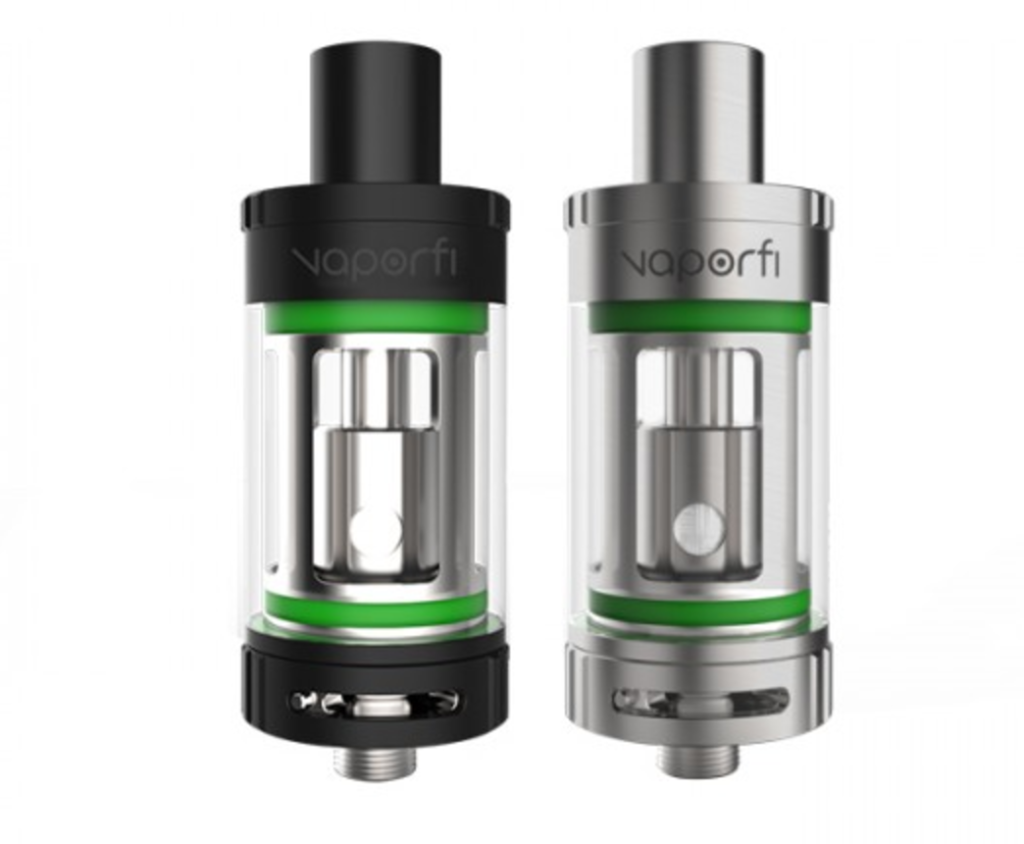 The VaporFi VOLT 2 actually took me by surprise earlier on this year. It randomly turned up on my doorstep. I didn't know much about the tank either, so my expectations weren't particularly high.
Once I unboxed it, though, my interest was officially piqued. The VaporFi VOLT 2 is a very handsome tank. It is also a very familiar looking tank. But this is because it is based on the INSANELY popular Kanger SubTank Mini (just with a few alterations).
Performance is, as you'd expect, is very solid. The look and feel of the tank is also superb. The coil system is also fairly robust too, and you can run it as an RDA as well, which is a massive bonus.
The VOLT 2 is a solid performer that you can always rely on. The fact it also doubles as an RDA is just a bonus (and something I haven't actually used), but I do know a lot of readers really like having the choice with this sort of thing.
This is basically a solid, reliable and super versatile tank. If you're looking for something a long these lines, I'd definitely suggest you take a look at the VOLT 2.
---
The VaporFi Viper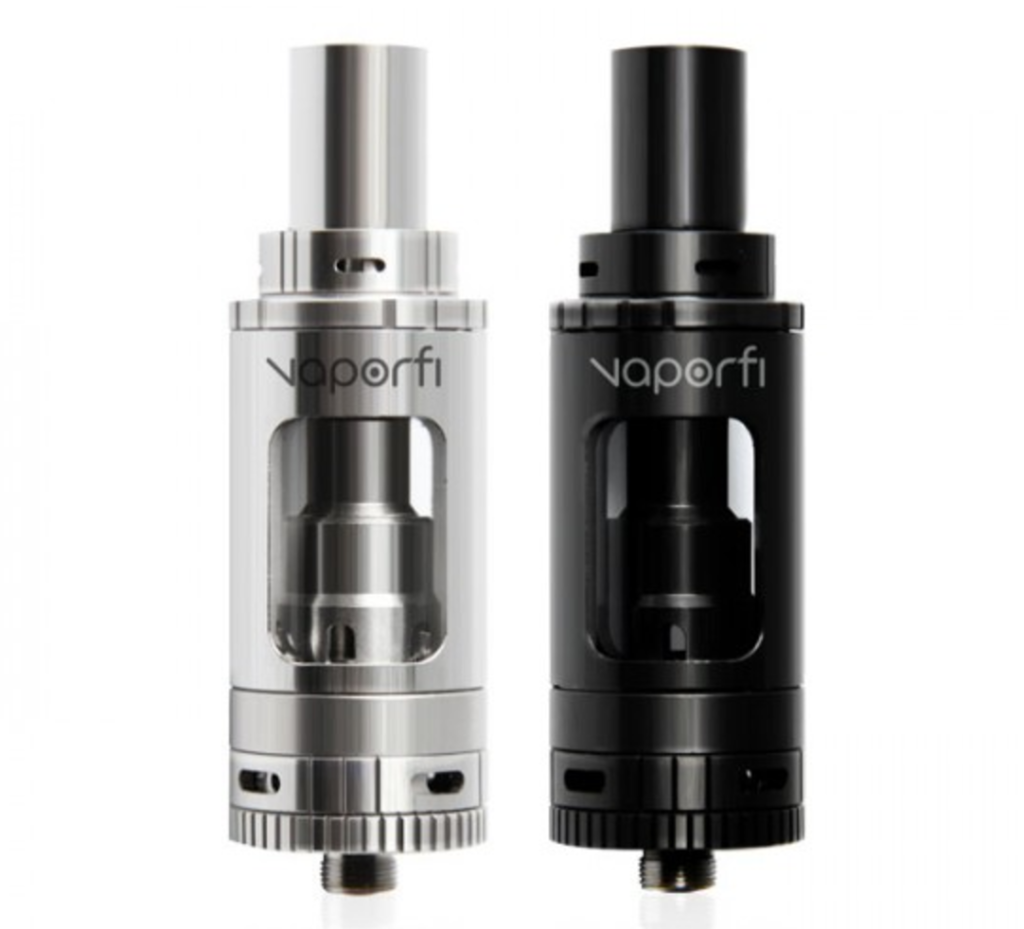 This tank is a weird one. I kind of hate it, but I also love it to bits. The reason why I don't like it is simple: it's soooooo goddamn long! And this makes it really annoying to have in your pocket. It basically looks quite a bit like the original UWELL Crown.
And the comparisons to the UWELL Crown don't end there, either. The VaporFi Viper performs in a very similar manner too; the flavor is excellent, the clouds are very decent, and the setup is simple too.
I used this tank for about a month solid and I had an absolute blast. The coils are very, very solid and the flavor is really precise. You can also get really specific with the dual airflow options.
The VaporFi Viper is not the best tank on this list, not even close, really, but it is a very solid performer and is therefore definitely worthy of a mention.
VaporFi Viper Specs & Features
Top Fill Tank Design
Juice Flow Control Ring
Bottom and Top Airflow Tank
Temperature Control Compatible
4ml Vape Juice Capacity
Compatible with VOX TC, VOX 60 TC, VOX 40 TC, VOX 80 TC, VEX 75 TC, VEX 150 TC, VAIO 75 TC and VAIO 80 TC MODs
---
VaporFi Venom RDA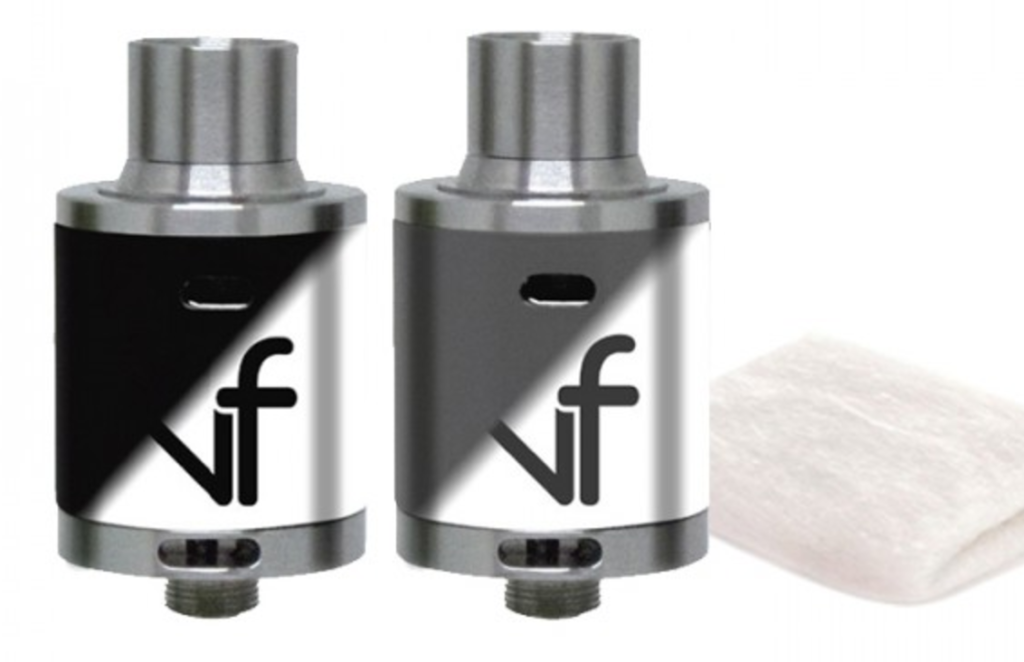 If you're into building your own coils and you're after a super-simple RDA, the VaporFi Venom RDA could be right up your street.
I'm not a massive RDA user, to be honest. I don't like having to constantly drip E Juice all the time; most of the time, I prefer an RDTA over an RDA.
But in the eternal spirit of consumer-facing journalism, I do use them from time to time. The VaporFi Venom RDA is a great option for those new to the world of RDA tanks, as it is literally one of the easiest RDA tanks to setup and run on the market right now.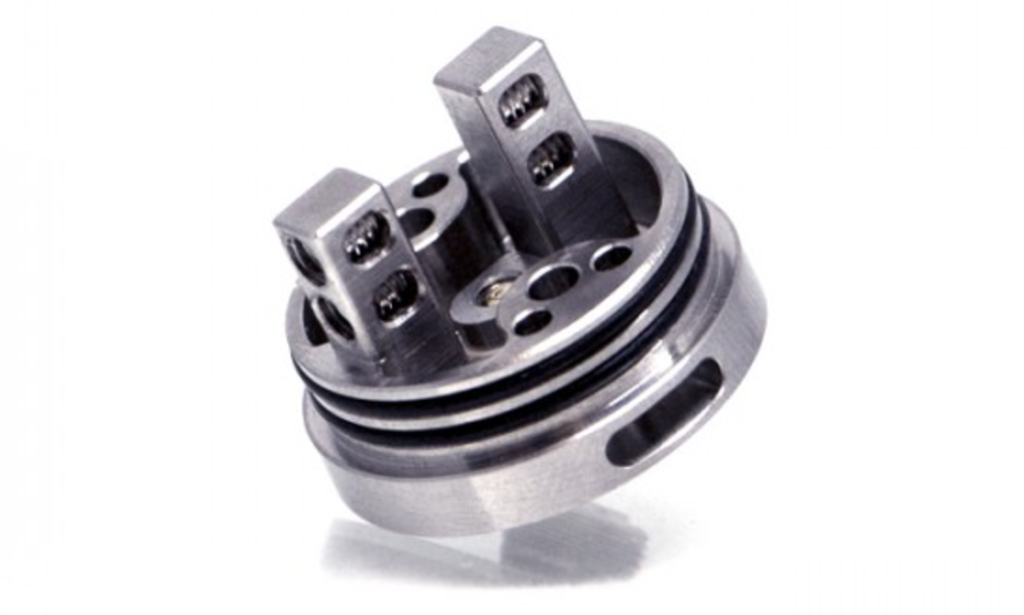 The Velocity deck means you can run coils of all shapes and sizes on the Venom RDA. The adjustable airflow system allows for pretty precise control over the vaping style and because it's an RDA, you get insane clouds and flavor, providing everything is setup right.
Overall flavor and cloud production are as good as any RDA I own, and I own a few fairly pricey ones, so this is high praise indeed for the Venom RDA. I also like its 22mm size, as it means it will sit nice and pretty on pretty much any mod you can name.
Oh, and the VaporFi Venom RDA is also VERY cheap compared to a lot of its peers and this, combined with its excellent design and build materials, makes it one hell of a solid option for those looking at dipping their toe into the world of RDA vaping.