Vandy Vape came out of nowhere, seemingly, but the company is now one of the most popular vape brands around.
Vandy Vape is the latest vape brand to sneak its way into the mainstream. Impressive, since the company is only a couple years old – it formed in 2016.
They make a range of tanks and mods – everything from mods to RTAs and RDTAs. But the company's biggest success has been in how it markets itself; Vandy Vape collaborates with well-known vapers to create "branded" products.
Mike Vapes, The Vaping Bogan, Tony B – these are just a few of the people Vandy Vape has partnered with. I recently spoke with the company too, and we'll be getting a selection of products to test in the coming weeks, so stay tuned for that.
How I Came Across Vandy Vape
Simple, really. I was Googling around, doing research for a post, and I kept seeing the name, Vandy Vape. It was plastered all over forums, mentioned in YouTube videos, written about in round-ups of the best products of the year.
What initially drew my interest, however, is that Vandy Vape claims to have made an RTA that is not only simple to live with and wick, but also doesn't leak.
This sounded like a big deal to me, as at this point in my vape journey I'd all but written-off RTAs. This piqued my interest, so I boned up on the Kensai RTA and this in turn lead to me checking out Vandy Vapes other products – of which there are MANY.
Further research revealed that Vandy Vape is also one of the hottest brands around right now in the space – A LOT of people are googling them.
Vandy Vape RTAs
The first thing I read about was the Vandy Vape Kensei RTA. I was immediately interested because this RTA is said to be one of the best on market right now, proving not all RTA tanks are the work of Lucifer.

The Vandy Vape Kensei RTA is a very handsome chap as well; the design of the chassis, the drip tip, the design work across the tank… everything pops.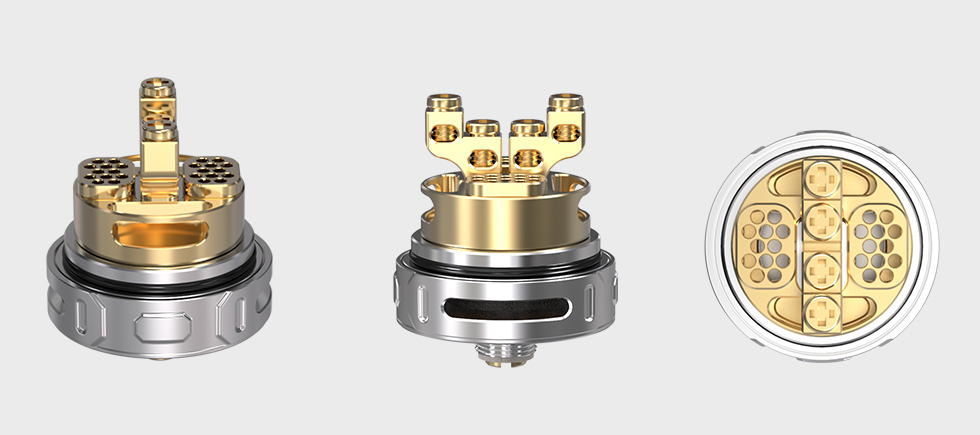 Kensai RTA Specs & Features
24mm Diameter Base
26mm at Widest Point
Threaded Top Fill Design
2ml Standard Capacity
4ml Maximum Capacity
Bubble Glass Tube
Staggered Height Posts
Top Mounted Flathead Screws
Honeycomb Airflow System
Two Unified Wicking Port Cutouts
Adjustable Juice Flow Control
Extended PEEK Insulator
Gold Plated Build Deck
Dual Adjustable Airflow
Three Positive Locking Positions
Gold Plated 510 Contact
Adjustable 510 Pin
304 Stainless Steel and Glass Construction
810 Acrylic Drip Tip
510 Drip Tip Adaptor
510 Delrin Drip Tip
---
Vandy Vape RDAs
I more interested in RDA tanks, however, and Vandy Vape has a pretty extensive range on its books right now. One of which was made in collaboration with one of my favourite YouTubers, The Vaping Bogan.
The Vandy Vape Bonza RDA 

It's called the Bonza RDA, and word on the street suggests it is well worth a look if you're a bit of an RDA collector. I have one on order right now, so I'll update this post as soon as I've tried it out.
Vandy Vape Bonza RDA Specs & Features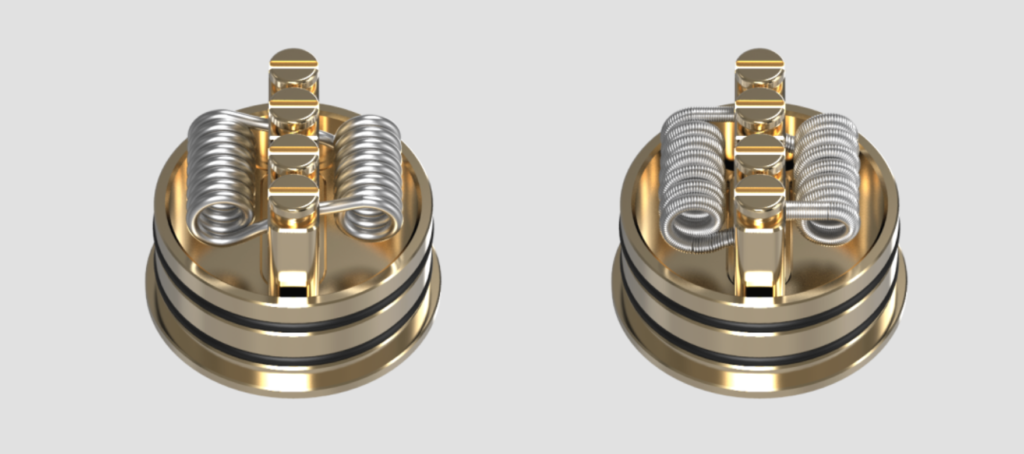 24mm in diameter
Deep juice well that can hold 2ml of eliquid.
Fixed Screw Clamp Post (No more losing your screws)
Single or Duel Coil
Adjustable Side Airflow
Squonk and 510 pin included
Resin Drip Tip, Ultem, Delrin Drip Tip and 510 adapter included
---
Vandy Vape Iconic RDA
Vandy Vape also does the a couple of other interesting looking RDAs – the Mesh RDA and the Iconic RDA. The latter of which was created with the help of the always-awesome Mike Vapes. The Iconic RDA features both side bottom airflow; it's also been designed to not leak. Flavour and clouds are said to be immense as well.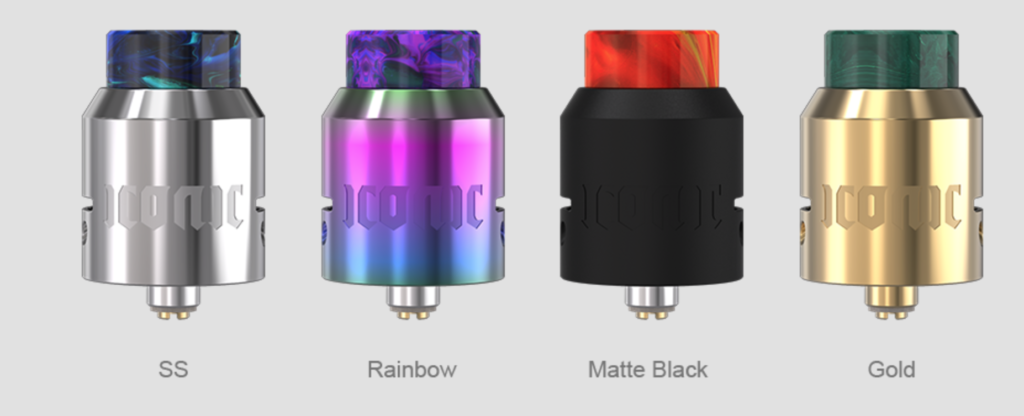 Vandy Vape Iconic RDA Specs & Features 
Diameter: 24mm
Airflow is a unquie tubular style bottom airflow and side airflow
Comes in 4 colors
Resin Drip Tip, Delrin Doc Tip and Frosted Dov Tip included
Innovative Clamp Style Post
Leak proof design
Designed by Mike Vapes
Out of all the products Vandy Vape makes, the Iconic RDA and the Bonza RDA are the two I am more interested in. I like RTAs, but I've spent so much money on them over the years, and had many headaches as a result, that I am always super cautious about them these days.
Also, with an RDA, you're pretty much guaranteed awesome performance.
Both the Iconic RDA and the Bonza RDA feature massive juice wells, meaning you'll spend more time vaping than dripping which is always a good thing in my book.
Vandy Vape Pulse Squonk Kit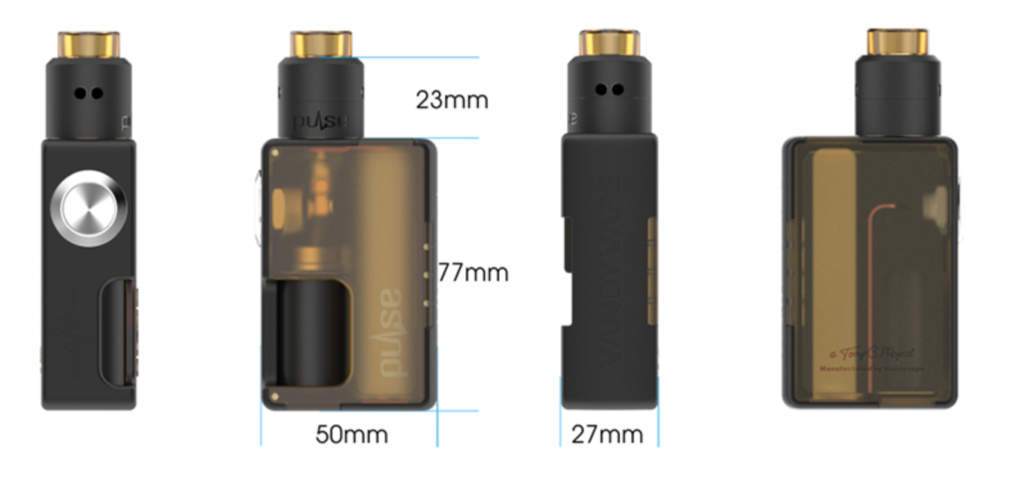 Have you been bitten by the squonk bug yet? Plenty of people have already, and one of the most solid kit options around for those interested in squonking is the Vandy Vape Pulse Squonk Kit, which comes with the excellent Pulse RDA.
Designed by YouTuber Tony B, the Vandy Vape Pulse Squonk Kit is an ideal place to start your squonking journey, as you get a very capable squonking mod and a solid, reliable RDA that is great to build on and kicks out awesome flavor.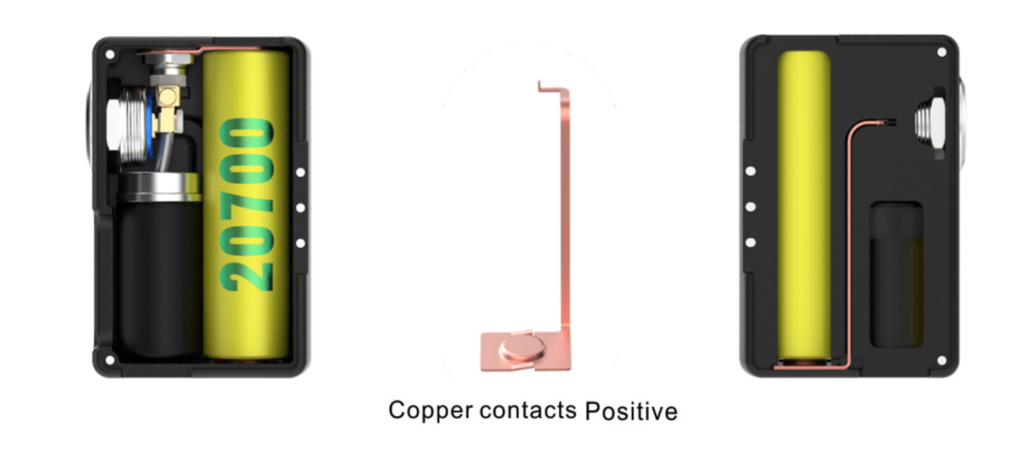 It also features a massive juice bottle inside it (8ML) and can run on either 18650 or 20700 cells, which is great if you want to extend the battery life by using larger cells (the adapter for doing this is included for free).
As is the case with a lot of squonk mods, the Vandy Vape Pulse Squonk Kit is a mech mod, so newbie vapers take heed, as mech mods can be dangerous in the wrong hands. You need to understand your batteries and your ohm's law.

If you got all that done, however, the Vandy Vape Pulse Squonk Kit is a brilliant place to start your 2018 squonking adventure! And if you don't know what a squonk mod is, be sure to check out our handy Guide to Squonk Mods and Squonking.
There are plenty more tanks to choose from, however, so for a full breakdown of what's available be sure to check out VaporDNA's range – it's got pretty much everything the company has released thus far!