10 Questions With One of Instagram's Best Vape Models, Queen of Vape
This is the first article in a series of articles where we sit down for a quick chat with some of the vape space's biggest and brightest luminaries, like today's – queen of vape (AKA Sky).
Today, we're kicking off the series with one of our favourite vape models and all-around legend, Sky – AKA Queen of Vapes. With over 20K followers on Instagram and a host of sponsors, Sky is one of the top vape models in the UK.
The point of 10 Questions With… is to find out how these vape stars got started, what gear they ACTUALLY use, and what they'd be doing if they weren't kicking ass and taking names in the vape arena.
So, without further ado – let's get our first 10 Questions With… under way!
Who Are You And What Do You Do?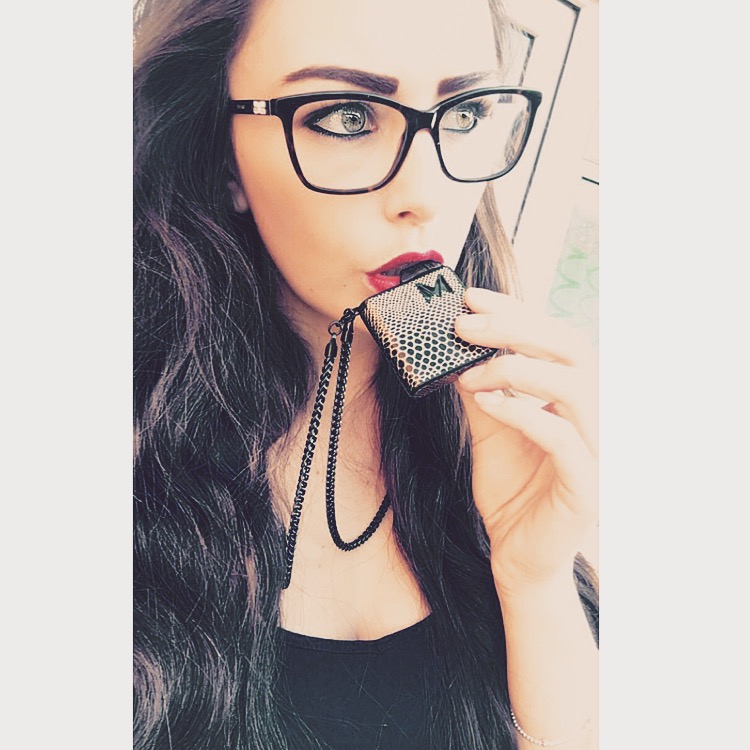 My name is Sky AKA @queen_of_vape. I'm a vape model in my spare time and I work as a waitress by day. I also have a daughter who is two and half years old.
What Was Your First EVER Vape Product?
A blue Kangertech Mini 😂
What Inspired You To Do What You Do? Can You Tell Us About The Journey?
I started vaping to give up smoking for my daughter, I have been modelling since I was 18-years old because as sad as it seems it's the only thing that gives me confidence.
I've been doing vape modelling now for 2 years and never expected it to get as big as it has and I'm so grateful for all my sponsors and followers.
What's Your Current Setup And Why?
Azeroth RDTA From CoilArt. I'm addicted to this RDTA I've had it for nearly two years and can't seem to part with it.
I run the Azeroth RDTA on my Minikin Reborn which is awesome. I have the amazing orange colour version, which I think is the best ✌🏼
Your Desert Island E Juice Flavour (And Brand)?
I would say Dr.Vapes Blue Slush (Dat Blue Stuff) I'm literally addicted to the stuff 😂
What Would You Be Doing If You Weren't In Your Current Position?
I honestly don't have a clue but I'm hoping in the future I can go into the police force. Something I've always wanted to do. I crave the adrenaline rush I guess haha!
Last Album You Listened To and Loved?
Perception by NF – seriously the best album by far, this guys songs relate to be so much. Give it a listen.
Where Is Innovation Heading? What's The Space Going To Look Like In 2020?
I honesty don't have a clue maybe loads more brands and new technologies that don't currently exist.
Tell Us Something No One Knows About You
This is a hard one …. I guess it's fairly personal but I'm not ashamed; I've learnt to accept it.
I was a foster child at the age of 14years old. So basically I got put with another family for years.
It's made me who I am today.
What's The Last Book You Read
Anxiety Rebalance by Carl Vernon.
Amazon product
… And that's it! Just wanna say a massive thank you to Sky for participating in this. And if you're not already following her on Instagram, MAKE SURE YOU DO!
You can find her Instagram by clicking –> Queen of Vape.
We have plenty more interviews coming over the course of the next few weeks, so stay tuned for more.
And if you'd like to featured in our 10 Questions With… series, drop me a line at hello@vapebeat.com.
Drake Equation
Co-founder and Editor of VapeBeat. I make the words.