Wismec Guillotine RDA: A Cheap RDA With MASSIVE Juice Wells
By Drake Equation • Updated: 11/27/17 • 4 min read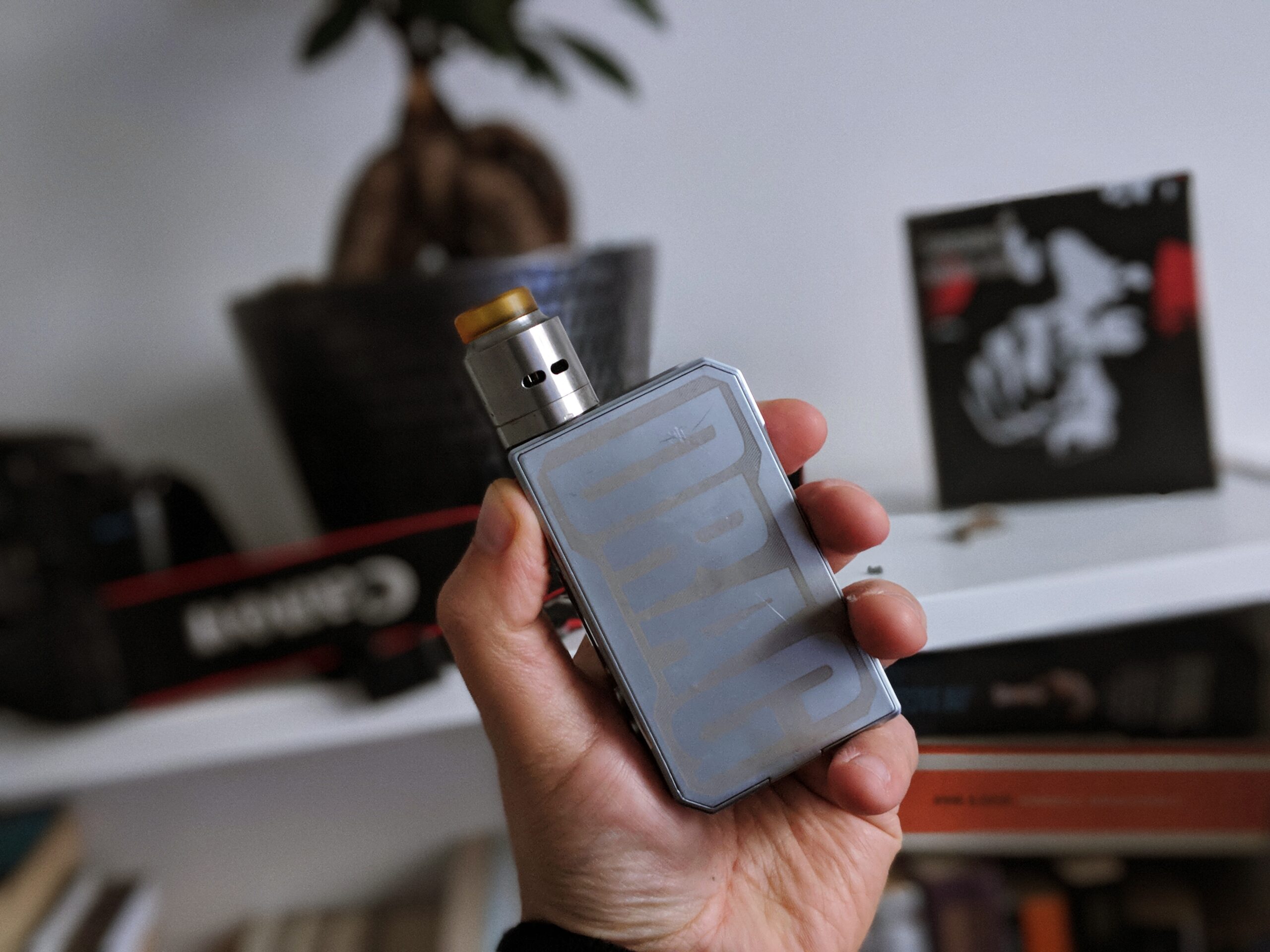 I have a problem with RDAs. I can't stop buying them. I tell myself, it's OK, it's for the blog, but in reality, I am just a hoarder that loves trying new RDA tanks. My most recent purchase was the Wismec Guillotine RDA and it has taken me completely by surprise.
Why? Simple: I paid just 20 quid for it and, on account of that low sum of money, I expected it to be, well… rubbish. But it isn't; far from it, actually. In fact, I would go as far as saying it is one of the best RDA options for those on a budget right now.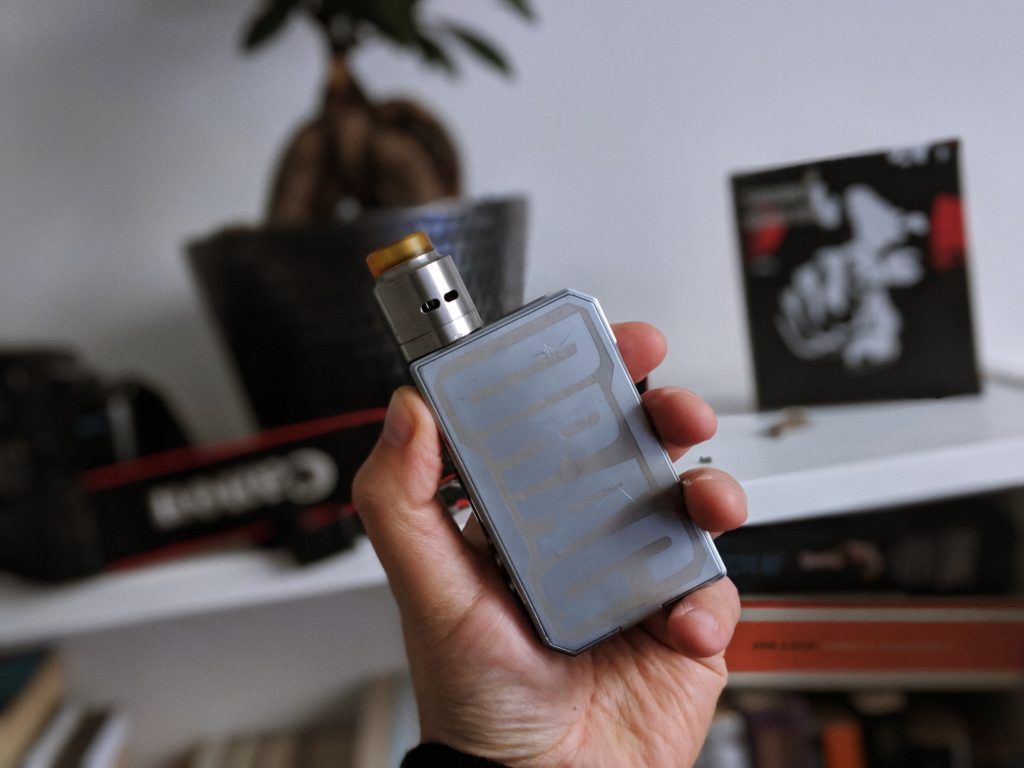 Pin
It Ain't The Best RDA Out There, However…
This kind of goes without saying. But for £20, it's kind of hard not to love the Wismec Guillotine RDA. It looks decent, had a massive juice well, and vapes like an absolute champion. You can even run it in single coil mode too, if that's your bag.
If you want to see what the BEST RDA Tanks are as of right now, check out my picks for 2017 – there's a range of options at differing price points. But all of the tanks in this list are the best I have used to date.
There are better RDAs out there, I own several that are better than the Wismec Guillotine RDA, but that's not the point here. No, the point is this: for £20 the Wismec Guillotine RDA offers up some pretty serious value for money.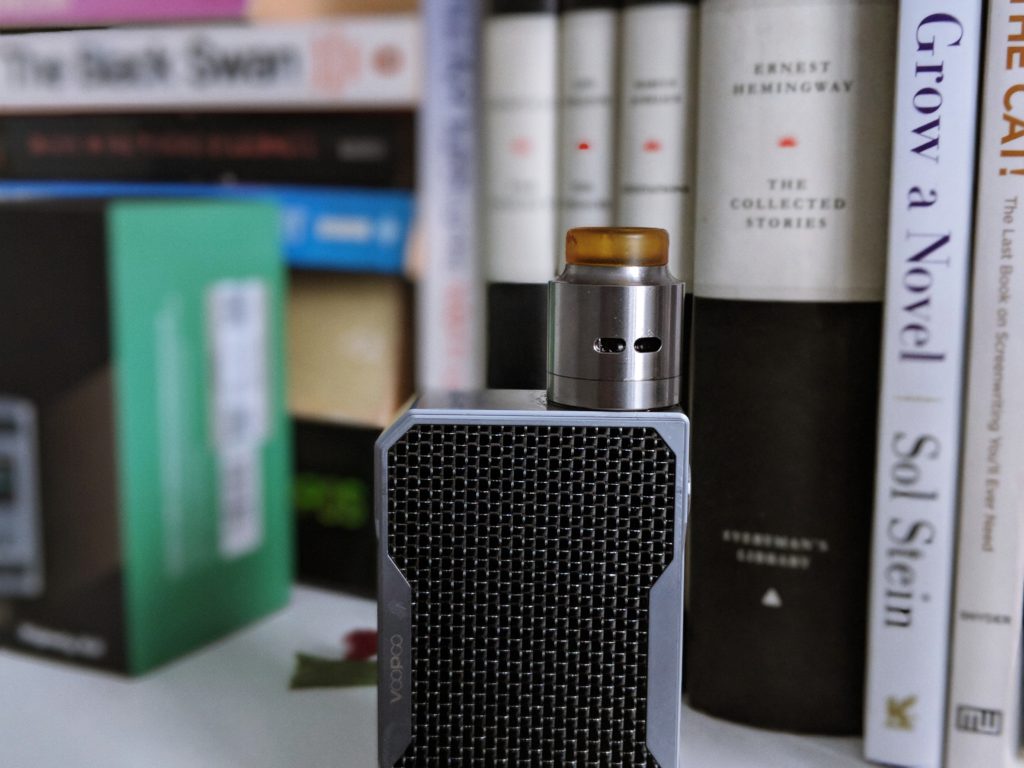 Pin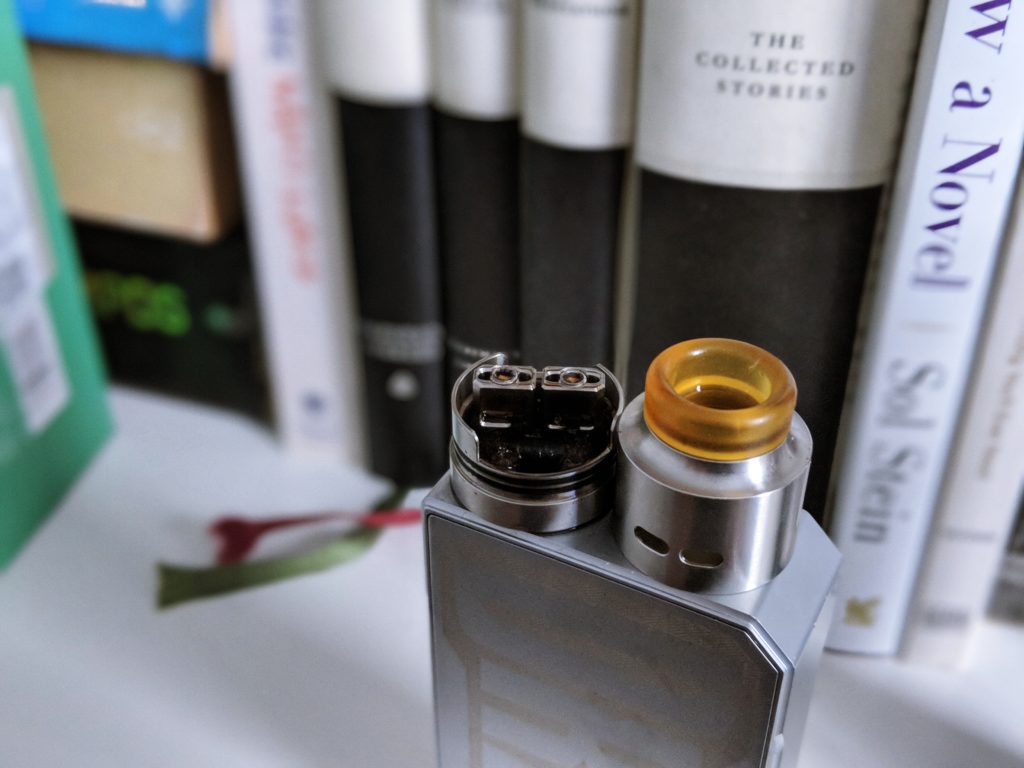 Pin
I mean, you could have two of these for the price of a normal, high-end RDA from the likes of Custom Vapes. And for my money, the performance of the Wismec Guillotine RDA has been great. I've been running it for a week now and it hasn't missed a beat. Not once.
The design of the Wismec Guillotine RDA means that you have an exceptionally large juice well at your disposal once the tank is assembled. You can literally load this up with juice and be vaping for 30-40 puffs before you have to reapply.
For me, this is a big freakin' deal, as it makes the Wismec Guillotine RDA feel more like an RDTA than an RDA. In fact, it's not that far behind my 2ml GAIA RDTA in terms of how long it'll go before a re-juice is required, and for a straight-up RDA, that is damn impressive in my book.
The Reuleaux RX Machina
Normally, the Wismec Guillotine RDA comes as part of the Wismec Reuleaux RX Machina mech mod kit. I haven't really heard much about this tank by itself, which is why I was surprised when I happened across it in my local vape store.
I've heard mixed things about the Machina, but I figured I'd give the RDA a whirl and see, for the low price, whether it was any good as a standalone RDA. Turns out my gamble paid off; the Wismec Guillotine RDA is a very competent RDA, especially if you value not having to drip every five minutes.
Wismec Guillotine RDA: What I Like
The velocity deck is great for building on; it can handle coils of all shapes and sizes. The cloud production and flavour is also very good, way better than I expected for an RDA with a £20 price point.
The design is smart and fairly low-profile. The massive juice well – I'm pretty sure it can hold more than 2ml of E Juice – and this is great as it means you can go for entire drives without having to re-apply E juice to the coils.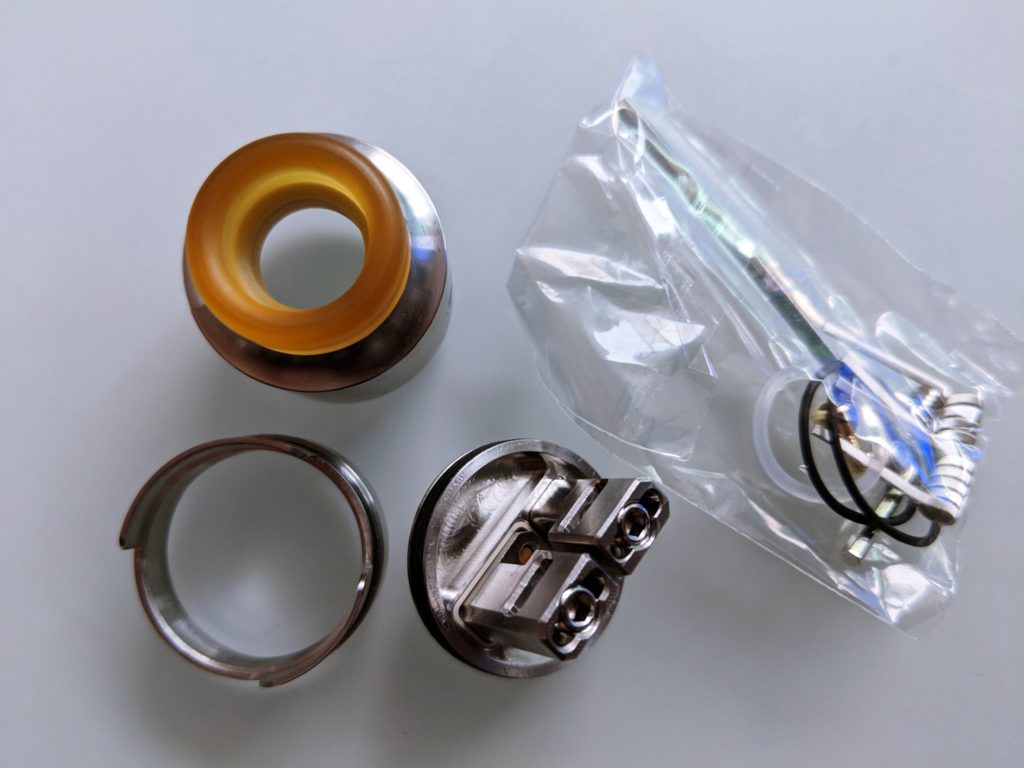 Pin
Wismec also includes a couple of decent 4 ply Flat Ribbon Wire core coils inside the box and these have been performing brilliantly since the get-go. I also really like the way the Reuleaux RX Machina mech mod looks, especially in honeycomb, though I haven't tested it out, so I cannot make much of a judgement on this aspect just yet.
Wismec Guillotine RDA: Worth A Buy?
Definitely. It's cheap as chips and vapes like a champ. If you're in the market for a cheap-ass RDA that performs excellently and has truly MASSIVE juice wells, the Wismec Guillotine RDA should definitely be on your radar.
I am certainly not regretting my purchase!
Drake Equation
Co-founder and Editor of VapeBeat. I make the words.