If you're new(ish) to the world of vaping, you might often find yourself wondering what the heck vapers are actually talking about half the time!
There is A LOT of jargon in the world of vaping products and, while it does take a while to get all the lingo, most of it is pretty easy to understand once you've learned it.
Today, we're going to be talking about unregulated box mod devices…
And, more specifically, how they're different from normal, regulated box mods (like the ones included inside our Best Vape Mods Guide).
It might sound basic, but knowing the difference between a regulated and an unregulated box mod is VERY important.
Especially if you're new to vaping and have very little experience.
Why's that?
Well… whenever you hear on the news about vape mods exploding, nine times out of ten they're unregulated mech mods or unregulated mods.
OK… So What Is An Unregulated Box Mod?
In its simplest form, an unregulated mod is effectively a box with some batteries in it, a firing mechanism, and a pin that connects the battery to the atomizer.
And that's literally it…
You don't have temperature control vaping and there is no regulation on the current.
There are no safety features, no backups if something goes wrong. It's just you, a battery, and a vape tank.
Get it right and you're gonna be vaping hard.
Mess it up, and you could end up in a serious pickle…
You need to use mech mods safely:
Unregulated means the atomizer will draw 100% of the battery's power when you hit the fire key.
There are no safety features between you and the battery, as there are on regulated mods.
For this reason, you HAVE to know Ohm's Law and how to build coils that give out consistent ohms.
Failure to do any of this can cause serious (meaning: explosive) issues with your batteries.
And, trust me, you do not want this to happen. Ever.
The Anatomy of A Mech Mod (How Unregulated Mods Work)
By their very definition, mech mods (or, unregulated mods) are very simple: you have a housing, the battery, and an atomizer.
All mech mods follow this basic setup, though some run dual-18650 cells and you can get unregulated mods in all shapes and sizes – from box mods to pen and tube mods.
Bottomline: it's basically just you, your tank, and some batteries. This is why you NEED to get it right whenever you use them, as batteries, when pushed to hard, can explode.
How Mechanical Mods Work
The process by which a mech mod works is actually rather simple. At its most basic, a mech mod consists of the following elements:
The battery is housed inside a tube (or box mod).
This keeps the battery safe; it connects to both the positive and negative caps inside the mod.
When you press the fire button, a mechanism is enacted which allows current to flow and send power to the atomizer.
When you release the fire button, the current is broken and the power is cut.
Simple, right? It is – that's the entire point of mech mods.
However, simplicity can be a double-edged sword. If anything goes wrong, or your batteries are broken and or scuffed, things can spiral out of control very quickly – and they don't end well.
Mech Mod Safety Tips
As noted above, mech mods DO NOT have boards or chips inside them to regulate things. If stuff goes wrong, you're on your own – and there's no technology in place to save you.
Mech mods can go wrong for a variety of reasons, but the most common are battery related.
For this reason, you have to 100% use good quality batteries – this is of paramount importance.
Scuffs or rips in the batteries coating need to be spotted and fixed.
If they aren't spotted, the exposed cell can cause the mech mod to fire constantly, as it acts as a conductor with the inner side of the tube or box mod.
If this happens, the mod will continually fire, without you touching the fire key, which will overheat the battery and potentially cause it to burst. You do not want that to happen.
So look after your batteries. Check them regularly and ONLY use the best quality batteries available – that means LG, Sony, Samsung, and AMP King.
A Word On Builds: Don't Build Coils Too Low!
If you're making your own coils for your unregulated vape mod, for the love of god, PLEASE respect your battery's amp rating.
This is of paramount importance.
Because it's unregulated, your mod will fire whatever build you put in it; even super-low builds like 0.0ohms, and this is bad.
Very bad.
It will cause the battery to become unstable and vent (meaning: kaboom!).
For this reason, keep your builds nice and conservative. You're not going to win any prizes for running stupidly low resistance builds and you could well lose your teeth and some of your face in the process.
Rule of thumb: if you're running a single 18650 battery, keep your coil's resistance at 0.2ohms or higher.
This will ensure you're vaping within the limits of your battery.
You'll also want to check the atomizer resistance before putting it inside the mod too, and for that, you'll need an atomizer reader.
I use this one – the Coil Master 521 Tab Elite Ohm Meter ($39.99).
It's relatively cheap, it works great, and it ensures your build is always 100% safe before you apply power.
OK, So What Next?
If you fancy using a mech mod, what are your best options right now?
For me, the answer is simple: you don't want to go dropping $200+ on a tube mech and then find you don't like how they work or perform.
No point dropping a ton of cash on a mod that you might not like. Thankfully, you do have some excellent options when it comes to solid, reliable, easy to use beginner mech mods.
And my all-time favorite is an American brand, VGOD.
VGOD makes truly exceptional mech mods. The finish, the look, the feel, the build materials – everything looks top notch (like it should cost $250+) – but it doesn't.
The VGOD Pro Mech 2 kit retails for $79.99 and it includes a killer RDA as well.
The original Mech Pro was the #1 mech mod for 2017, and the second-generation model aims to pick up where that badass vape mod left off.
You have more color options, improved build materials, a grippier, copper chassis and VGOD's awesome TriCon switch system, which delivers 100% consistent firing thanks to its advanced pin system that locks the battery in place.
This is the only mech mod you will need to get started on your mech mod journey.
It's robust, built with mech mod users in mind, and is super comfortable to hold thanks to its Delrin comfort touch chassis.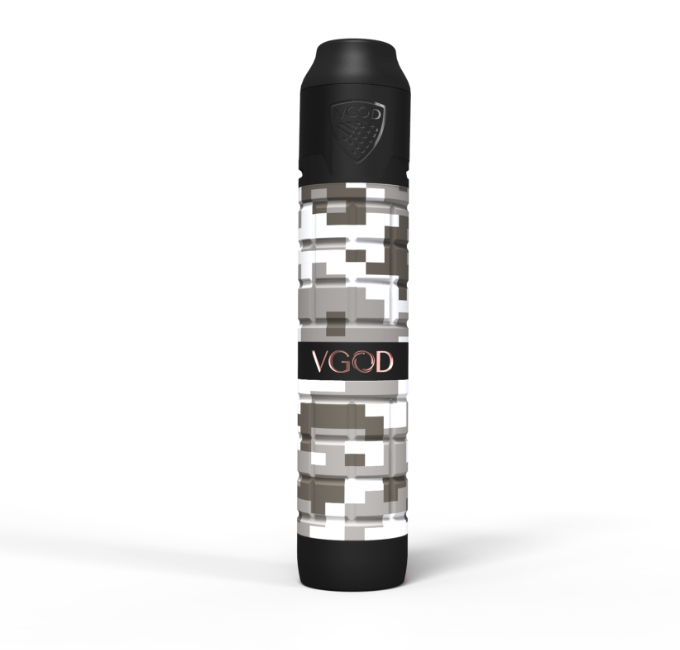 Ω Ω Ω Ω Ω Ω Ω Ω Ω Ω Ω Ω Ω Ω Ω Ω Ω Ω
For a beginner, this is essentially the only game in town that delivers this level of sophistication, and these types of specs, at this hugely competitive, sub-$100 price point.
Interested in a quick overview of the best vape mods you can buy right now?
Make sure you check out our Guide To The Best Box Mods and Vape Mods. Inside, you'll find all of the highest-tanked mods we've tested during the past 12 months.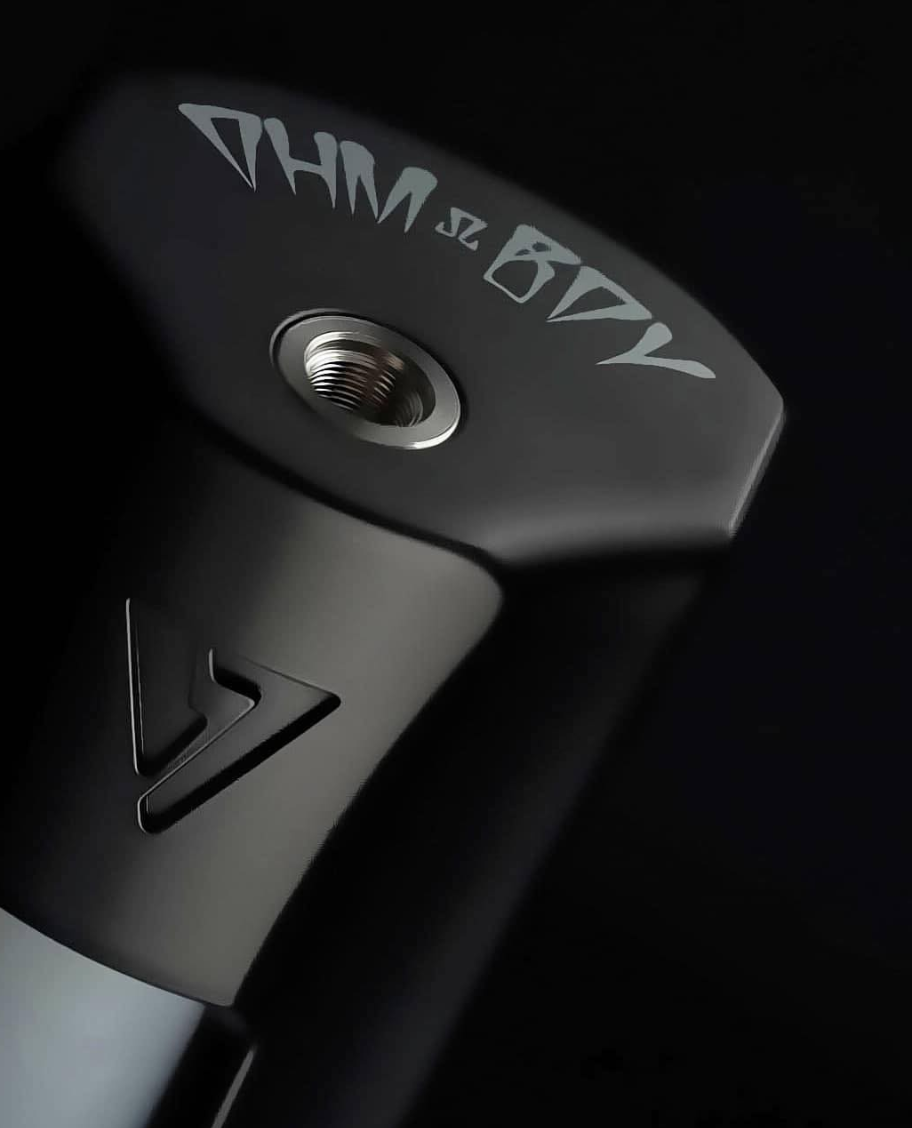 Want The Inside Scoop on ALL Things Vaping?
Sign-Up For Our Newsletter Below!
Latest News
Exclusive Deals
Access To The Team