Best Nic Salt Juice For UWELL Caliburn
By Drake Equation • Updated: 01/09/23 • 2 min read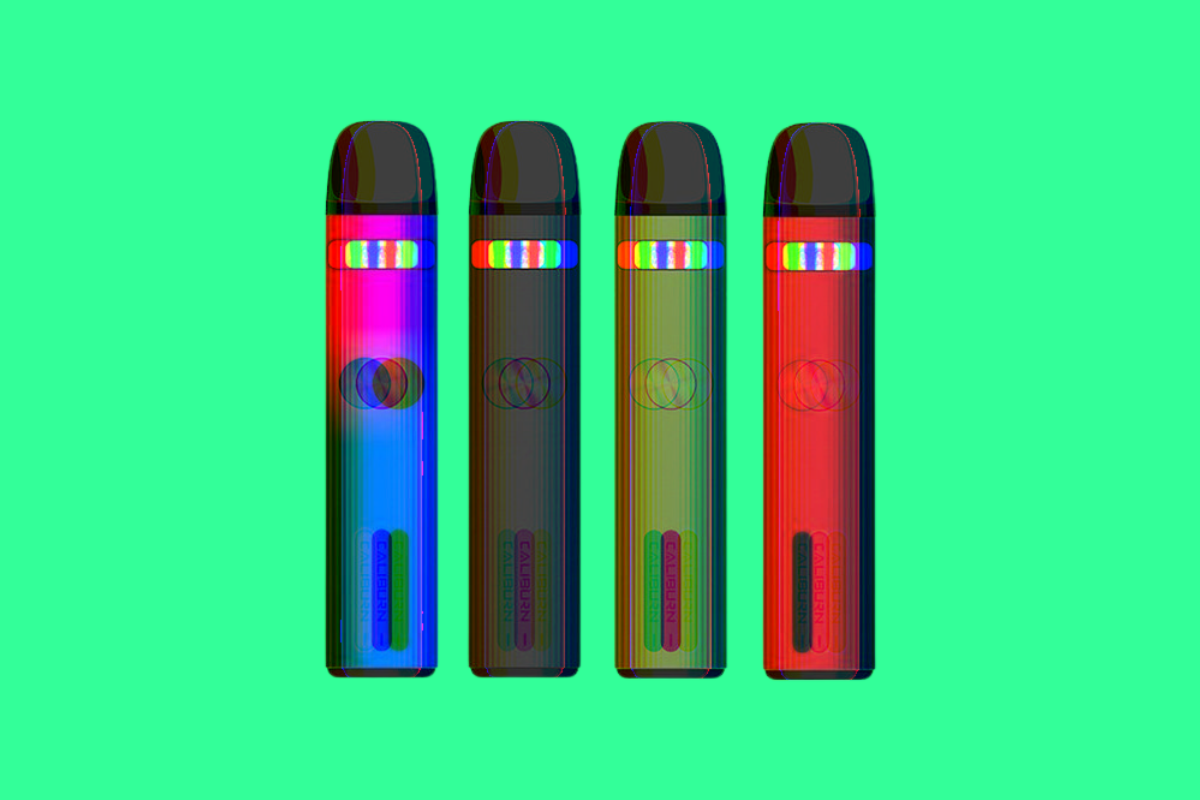 What's the best nic salts juice for the UWELL Caliburn? Here's our #1 picks for 2023 and beyond…
---
If you're rocking a UWELL Caliburn – or any pod vape in UWELL's Caliburn series (there's now quite a few) – and you want to unlock its true flavor potential, you NEED to make sure you're using the best possible vape juice.
The UWELL Caliburn, the UWELL Koko, and the Caliburn A2 and Caliburn G2 all run on similar coil systems, so the flavor is generally very similar across the board.
But in order to tap into that legendary "Caliburn flavor" you need to be using the right vape juice, vape juice that is clean and free from additives that clog up your coils, and when you do this you'll notice something…
Your coils will start lasting way longer.
UWELL's Caliburn coils last ages anyway, but if you can get them to last even longer then you're effectively doubling its performance capabilities and saving yourself some cash in the process.
As of right now, these are the ONLY vape juice brands and flavors you should be running in your UWELL Caliburn pod system. Again, these flavors are based on usage in the OG Caliburn, the A2, the G2, and the Koko.
Best Nic Salt Juice For UWELL Caliburn
Yami Vaper
For flavor and overall lushness, you really cannot go wrong with Yami Vaper. Yami does a range of stunning award-winning Nic Salts vape juices. My personal favorite would be Taruto. But they're all worth sampling.
Flavors:
Yami Vapor Icy Trio – Icy Trio by Yami Vapor brings a refreshing and exhilarating experience to your palate. This vape juice is a blend of strawberry, kiwi, and lychee, perfectly balanced with a cool menthol finish. It's like a burst of summer fruits with an icy kick that keeps you refreshed and satisfied.
Yami Vapor Juusu – Juusu by Yami Vapor is an artful blend of crisp apples, sweet peaches, and Asian lychee. This juice delivers a balance between sweet and tart, offering a unique fruit medley that's both exotic and familiar. It's a crisp, clean vape that's perfect for any time of day.
Yami Vapor Taruto – Taruto is Yami Vapor's tribute to one of the world's most popular desserts. It's a rich and creamy custard flavor, reminiscent of a Portuguese Egg Tart or a Japanese baked dessert. It's sweet, creamy, and just a bit eggy, creating a complex and satisfying flavor profile that dessert lovers will adore.
---
Glas E-Liquid
Glas makes some of the best quality vape juice on the market. Its Butterscotch Reserve flavor is the best RY4 tobacco flavor I have ever tried. Period. Glas also does plenty of dessert and fruity flavors too, so there's something for all palettes.
Flavors:
---
Naked 100 E-Liquid
Naked 100 is a proper OG brand. It has been making juice for as long as I can remember – and I was around right at the beginning of the market. You have a HUGE range of flavors to choose from, ranging from exotic fruits to wicked menthol blends. We love Naked 100.
Flavors:
---
Candy King
For straight-up sweet, moreish nic salts vape juice, Candy King is the MVP. It does a range of flavors based on popular candy flavors and it is a firm favorite of vapers all over the globe. I love its Hard Apple and Gush – they're incredible.
Flavors:
---
Latest UWELL Caliburn Pod Vapes
---
Replacement Coils For UWELL Caliburn Pod Vapes
Drake Equation
Co-founder and Editor of VapeBeat. I make the words.