The DNA 200 Chipset has been USURPED! It's TIME for the EVOLV DNA 250…
We all know about EVOLV's DNA chip. It is the brains inside popular mods like the VaporShark DNA 200 and the LAVABOX DNA 200. These are well known mods and, for the most part, offer some of the best vaping experiences you're ever likely to experience – at a premium, of course. But now it's TIME for a new one – the DNA 250.
From the DNA20 to the DNA200, EVOLV has always prided itself on being the best of the best when it comes to making chipsets for mods. EVOLV DNA chipsets are a staple in the industry and rightfully so too; they have the best accuracy and the best Temperature Control mode.
They also feature Escribe software which allows you to customise your vaping experience to such a fine degree that you can literally spend hours tinkering away with the settings. In this respect, EVOLV is leagues ahead of 99.9% of the competition when it comes to advanced vaping.
What Is EVOLV's Escribe? 
Escribe is pretty complex if you've never had any experience with it. But do not be put off by this; the software is amazing and you can really customise the crap out of your vaping once you know what you're doing.
We are currently in the process of putting together a big Escribe tutorial, but in the meantime you should check out this video from Vaping Moderation for a basic overview of how Escribe works.
The DNA 200 was one of the biggest talking points of the past 12 months, and 2016/17 looks to be no different, as EVOLV is about to unleash the DNA 250, a brand new chipset with even more power than the DNA 200.
That's correct, a DNA chip that can now reach 250W and still provide you with all the same features as the DNA 200. But there's more than just MORE POWER at play. Below are the confirmed new features for DNA 250-powered mods:
250 Watt max limit
55amp current output
2amp charging via USB port
Onboard reverse voltage protection
Higher current fuse
Smoother control system for stainless steel temperature control
Here's the official line via EVOLV:
"The DNA 250 is a power regulated digital switch-mode DC-DC converter for personal vaporizers. It features Evolv's patented Wattage Control, Temperature Protection, Preheat, Digital User Controls, OLED Screen, Onboard Buttons and Synchronous Rectification for maximum battery life and minimal heat generation. The DNA 250 runs from a 2 or 3 cell lithium polymer battery, and features cell-by-cell battery monitoring and integrated balance charger. The USB port and Evolv's EScribe software can be used to customize or monitor the user experience. It is the most advanced personal vaporizer controller ever made. The DNA 250 is vaping down to a science."
Evolv DNA 250 New Features
And here's what EVOLV had to say about some of the chip's new features:
"The DNA 250 features reverse-battery protection, a more robust fusing system, an improved temperature control system, 50 more watts, and two-amp charging. The two-amp charging is probably the most obvious selling point, but being able to reverse a battery without fear of damaging the board is a close second."
So, as you can see the new DNA 250 chip has been upgraded to handle higher wattages. Utilising the same Li-Po battery as the DNA 200 but giving you more power. So, with the technology that EVOLV has brought us I would be getting a Li-Po with at least 1600mAh or better if you plan on running these devices at such high wattages.
The DNA 250 board is the same dimensions as the DNA 200. It also has the same button layout and software, so if you want to upgrade your DNA 200 mod to the new DNA 250 chip then just buy the chip and replace it and you're golden.
I for one will be getting my hands on the EVOLV DNA 250 as soon as I can. I have some builds I want to rock at 210W.
Best DNA 250 Mods? 
There's a bunch of DNA 250 mods in circulation now, but for my money there are only two I'd really bother with right now, which are as follows:
Best Price Online – VaporDNA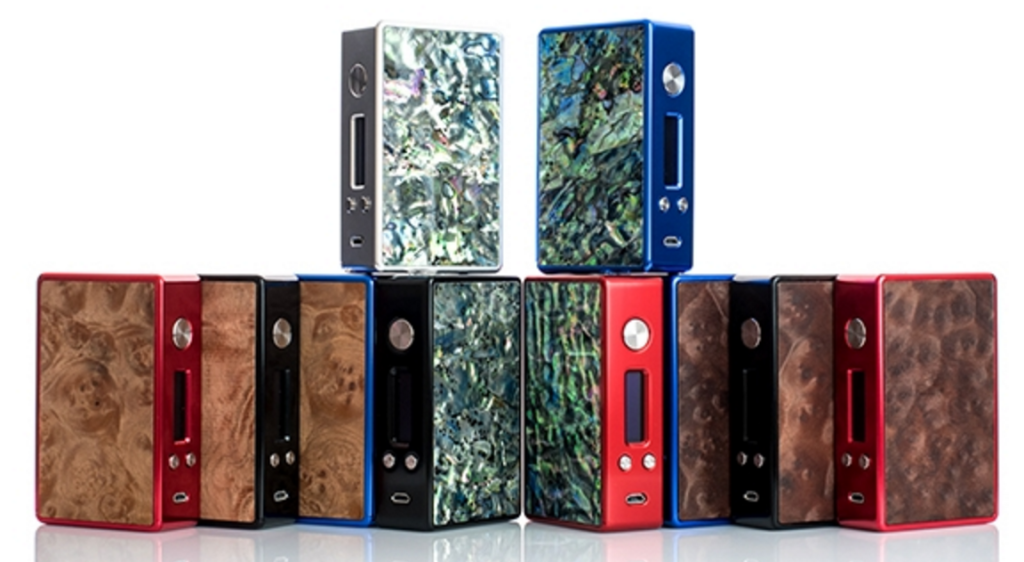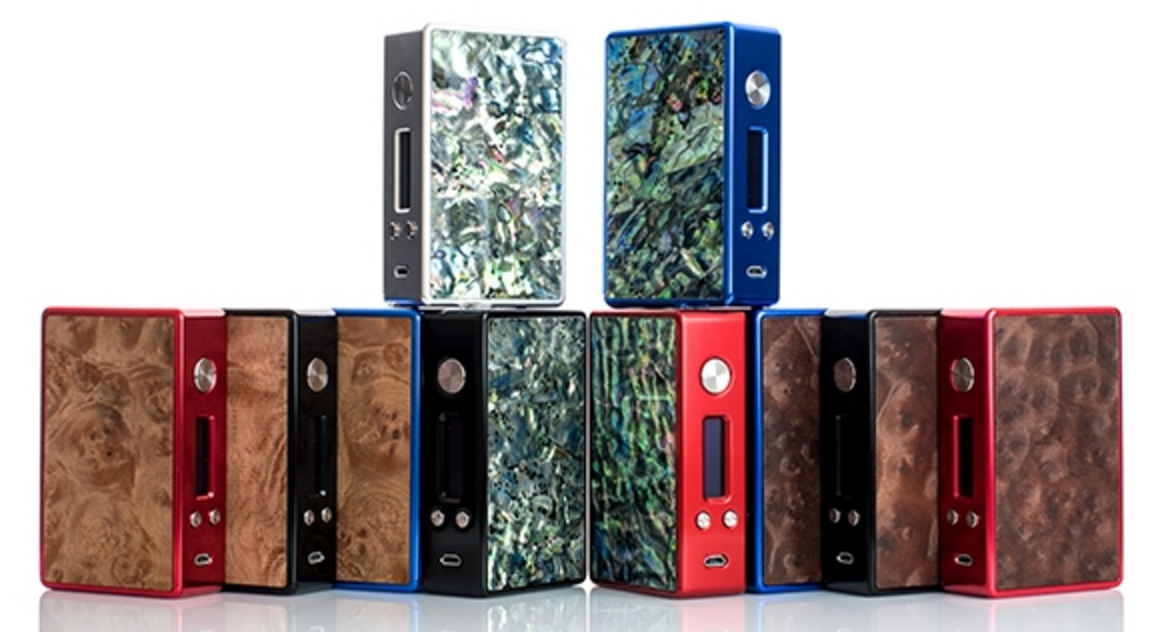 Specs & Features:
Triple 18650 Platform
Spring Loaded Negative Contacts
Gold Plated Contacts
Allows for Easy Exchange and Replacement
Best Matched with Shorter 18650 Batteries
Die Cast Zinc Alloy Chassis Construction
Solid and Durable Feel
Leather Paneled Battery Door
Dual Magnetized
Three Button Control Face
Oversized Squared Firing Button
Squared Adjustment Buttons
Lost Vape Preset Escribe Settings
Stainless Steel 510 Thread Point
Spring Loaded Nickel Plated Brass 510 Connection
Best Price Online – VaporDNA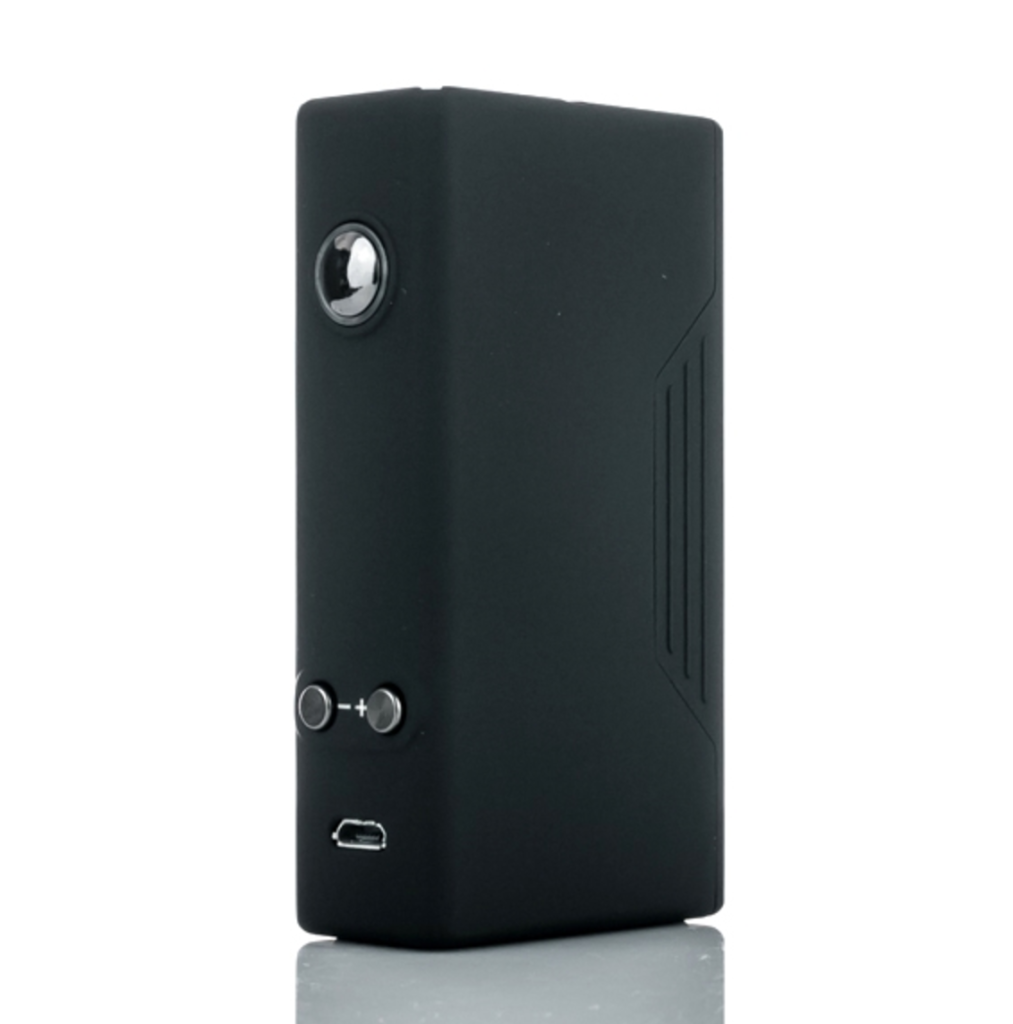 Specs & Features:
6031 Aluminum Chassis
Milled From Solid Billet Stock
Three Phase Exterior Finishing
Anodization
Scratch Resistant Matte Black Finish
Signature Rubberized Coating
Built-In 10Wh 3S Lithium Polymer Battery
User Replaceable
Exercise Extreme Caution
Magnetized Clip-In Battery Door
Three Button Control Face
Oversized Firing Button
LED Background Ring
High Tactile Switches
0.91 Inch OLED Display Screen
These mods are pricy, but that's just a given with DNA-powered mods. Still, they both look stunning and are definitely a greta choice for any vaper that demands the absolute best from their hardware.
---
Keep an eye on our social feeds — Facebook, Twitter and Instagram — for updates. Also, why you're here why don't you subscribe to our AWESOME newsletter and be in with a chance to win a DNA 200 Mod, Tons of eJuice and a New TANK!
Do it, DO IT NOW!
UP NEXT: 
Nick Jennings
Reviews & Tutorials Guy. If You Can Build It & Vape It, I'm Your Man!