Aspire needs zero introductions. Not only is it one of the biggest names in vaping, but it also produces some of the best tanks in the business. Take the Aspire Atlantis V2, for instance, which is one of the biggest and best sub-ohm tanks we've ever used. It does flavour, huge clouds and it really does look the business. Check out our Aspire Atlantis Review to find out why.
But now the company is back with yet another sub-ohm tank. This one is called the Aspire Triton and, like its Atlantis-branded sibling, it too is a sub-ohm tank, capable of holding 3ml of liquid. But there is one key difference: it looks very different to what came before, as you can see below: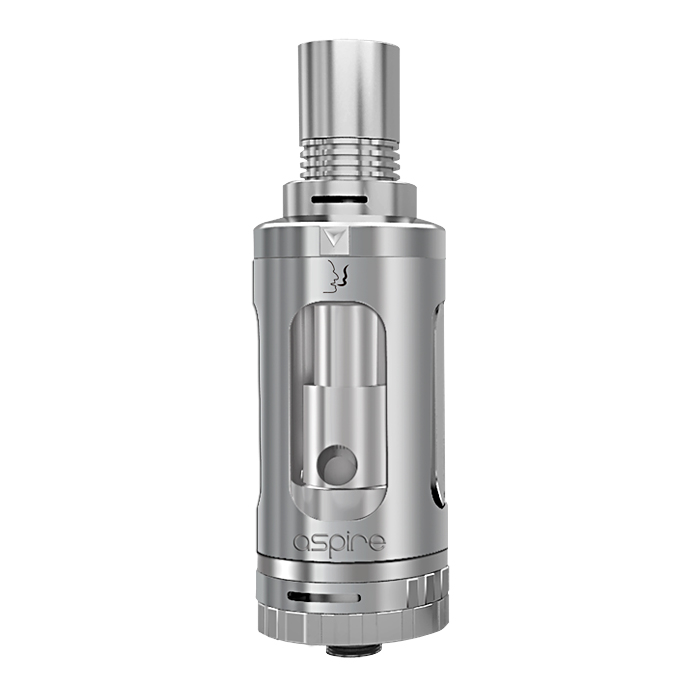 Looking like an AMG edition tank if ever there was such a thing, the Aspire Triton is constructed largely out of metal and looks suitably premium. Unlike a lot of tanks these days, though, it is a top-filling setup which should make refilling a bit less tricky than on some of its peers.
Dual Air-Flow System
Aspire setups have always used air-flow systems, but the Triton has two – one on the bottom, as per usual, and another on the drip-tip. This should translate into a cooler, more airy vape, though those after a tighter draw will no doubt be able to dial it down by limiting one of the openings.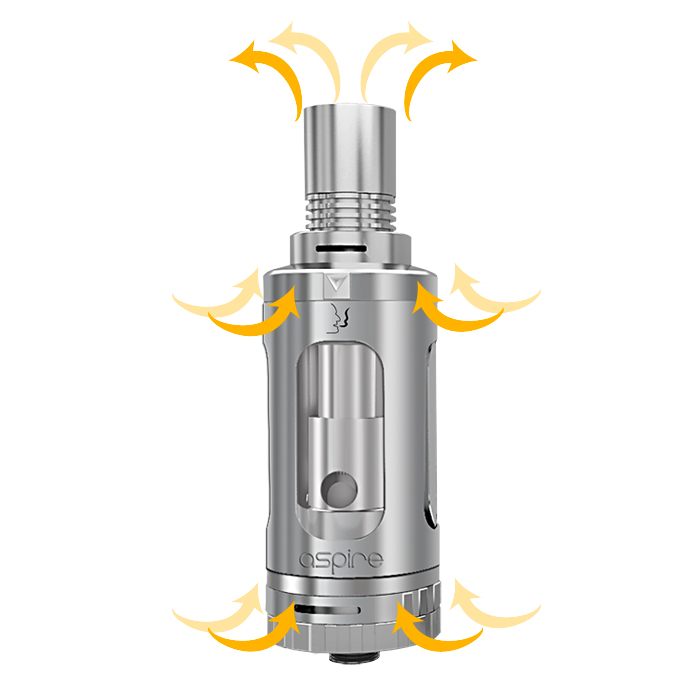 Aspire has developed a new style of coil for the Triton as well. Available in 0.3, 0.4 and 1.8ohms and with a rebuildable atomiser, the new coils mean even those not looking for a sub-ohm vape will have options. All in all this is a pretty big deal, as it wasn't something you could do on previous coil technology from the company.
Aspire Triton Release Date & Price
The Aspire Triton tank is now available for pre-order over at UK Ecig Store. The Triton is expected to get an official release date in early July, though this date, while vague, is not set in stone, apparently – so it could be later in the month. Once it does land, however, you'll be able pick one up for £33.99.
Aspire Triton Features
New Rebuildable Atomizer section
Top Filling
3.5ml Capacity Tank
73mm height
22.5mm width
Stainless Steel Construction
Pyrex Tank
Adjustable bottom and top airflow control
0.3, 0.4 and 1.8ohm Triton coils
Interested in buying the Aspire TRITON? You should be — it's an awesome tank, easily one of our favourites. If you fancy picking up one (and supporting Vape Beat) you can do so by clicking this link. Vape Beat partners with UK Ecig Store on certain products. The UK Ecig Store are the best in the UK, so we're happy to promote their services. Plus: we get a small cut too, which helps pay the bills, keep us in clothes and take on new writers.
Next up: Check out our guide to The Best Box-Mods Money Can Buy