New to vaping? Wondering who the best vape brands are? Overwhelmed by the sheer amount of choice? Fear not: you're in the right place. These are my picks for the best vape brands in 2018
---
There are A LOT of vape brands out there these days. And they all want a piece of your bank account.
The upshot of this, once you find your feet, is choice – lots and lots of choice.
But who are the best vape brands in operation right now?
As always, a lot of this will come down to personal preference. And sometimes the biggest brands are not the best.
Take, SMOK for instance: it's huge and very well known.
But a lot of seasoned vapers avoid the company like the plague.
Why? Issues with their hardware, coils burning out too quickly, and, of course, the whole SMOK Alien debacle.
That is why you won't find any SMOK mods inside our Best Vape Mod Guide!
Point is: just because something is popular doesn't make it good.
Just look at Justin Bieber. And JUUL.
---
---
The point of this article is to highlight the best and brightest vape brands in the vape space, the ones that make solid, reliable products that won't crap out after a few month's worths of use.
How it'll work is simple: I'll do a brief introduction about the brand and then link out to its best products (either one of our reviews, or the best place to buy said product).
And that's literally it – all this article is designed to do is highlight the brands you should be aware of when shopping for new vape gear.
Best Vape Brands For Hardware – Tanks and Box Mods
As I said, there are way too many brands to list here. All I'm doing is showing you the vape brands that I trust and use regularly.
But that's not the point; the point is to point you in the direction of quality products from quality.
What follows is a break down of we view as the best vape brands for 2018 – the ones that build solid and reliable gear.
There are other brands, of course, but these are the best vape brands for us; the ones that we love, use, and trust.
1) Sigelei – Mods & Tanks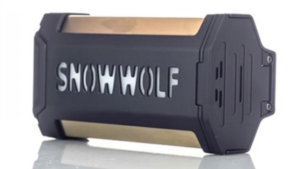 Sigelei is one of the oldest vape brands in existence.
Sigelei makes a ton of tanks and mods, so if you're looking at picking up a starter kit, or a mod, you should definitely be looking at these guys.
They make solid, well-engineered products that look and perform great.
Best of Sigelei (Notable Products) 
Best Place To Buy Sigelei Products?
2) Vandy Vape – Mods & Tanks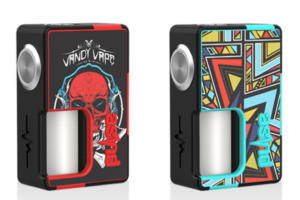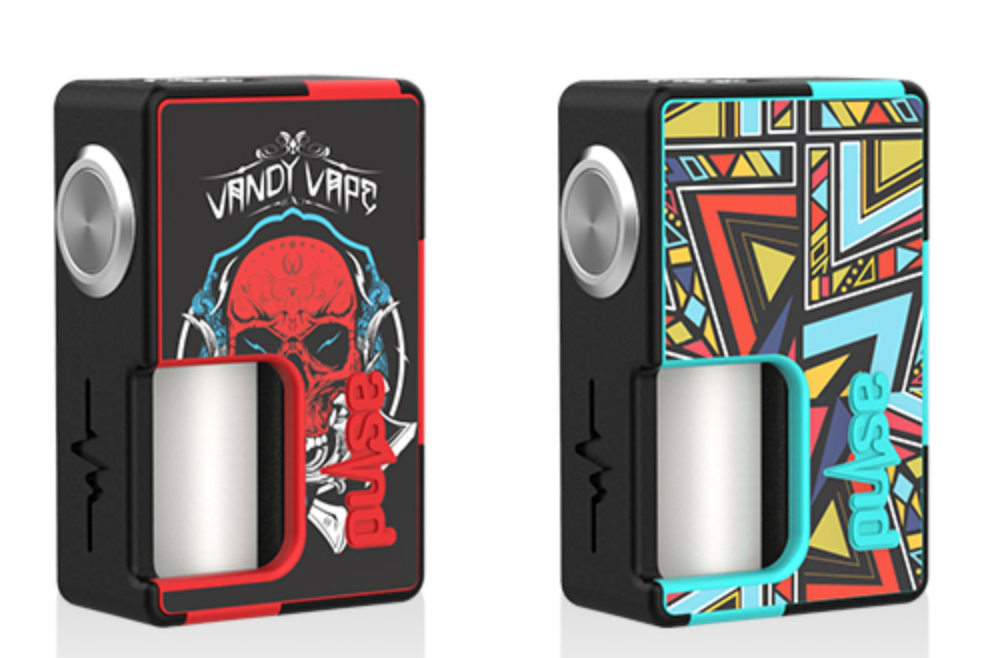 Vandy Vape is new, but the company is putting out some of the hottest products on the market right now.
They do tanks, mainly, though they do have a squonk mod called the Vandy Vape Pulse mod which is stupidly popular right now.
I love Vandy Vape's RTA and RDA tanks, so if that's your thang, be sure to check them out.
The Pulse RDA is one of the best on the market right now.
Best of Vandy Vape (Notable Products) 
Best Place To Buy Vandy Vape?
3) SMOANT – Mods & Tanks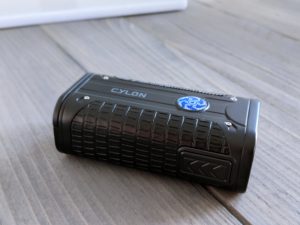 We're very close with SMOANT here at VapeBeat.
The company is friendly, always very supportive of what we're doing, and they produce some truly excellent mods and tanks.
The Cylon 213W and the Ranker are both excellent. As is the SMOANT Charon TS.
Best of SMOANT (Notable Products) 
4) UWELL – Tanks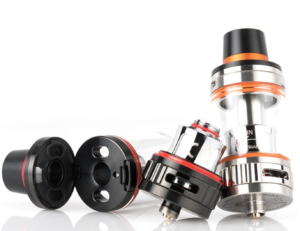 UWELL has had its ups and downs over the years, but the company's UWELL Valyrian is easily my favorite sub-ohm tank of all time.
It craps all over SMOK's tanks, vapes brilliantly, and performs consistently across the board.
Best of UWELL (Notable Products) 
Best Place To Buy UWELL Products
5) iJoy – Tanks & Mods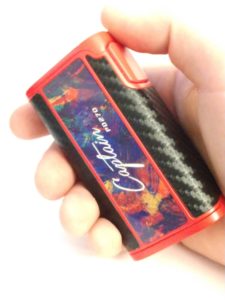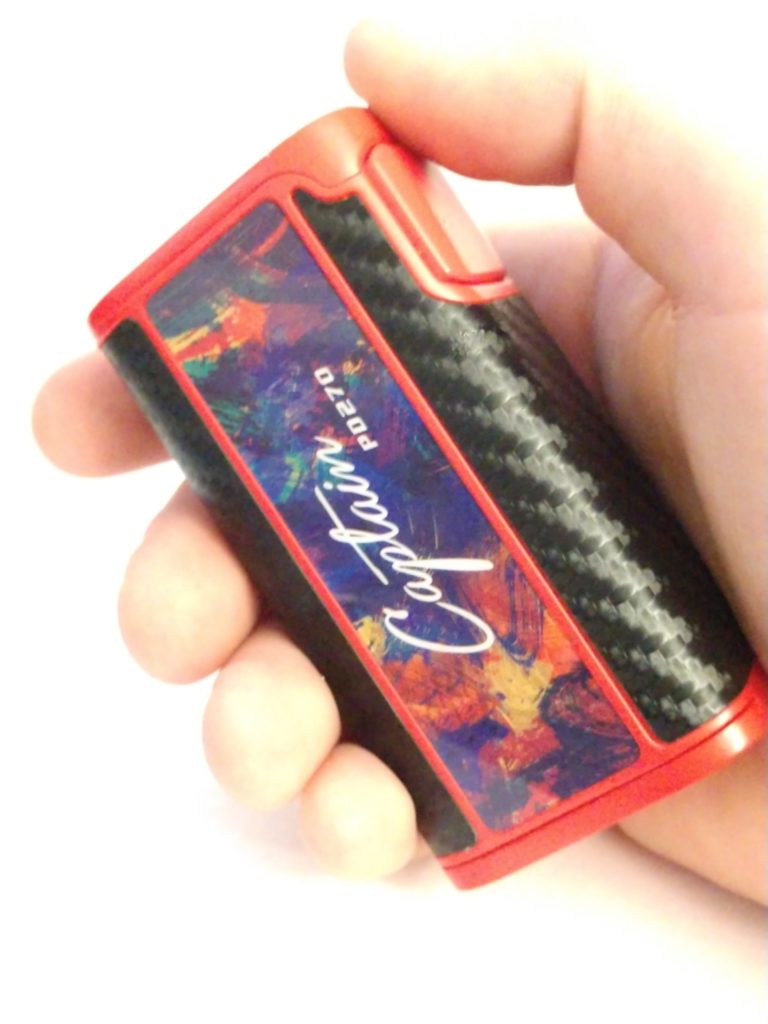 Another old vape brand, iJoy makes A TON of products – mods, tanks, accessories. They're fairly innovative and enjoy pushing the boundaries of what's possible with the world of tanks and mods.
Reliable, well built, and easy to get hold of. iJoy might not be the biggest brand in the world, but they definitely make some of the best gear around.
Best of iJoy (Notable Releases) 
Best Place To Buy iJoy Products?
6) GeekVape – Tanks & Mods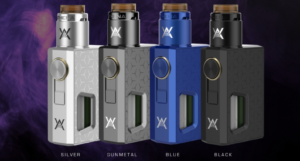 GeekVape has released A LOT of products over the years.
Some were great, others not so much.
But most share one thing in common: they're all extremely well crafted and hold up over time.
Recently, GeekVape has been on something of a hot streak – its recent range of sub-ohm and RTA tanks have been outstanding.
Big fan of these guys, so make sure you remember them!
Best of GeekVape (Notable Products) 
Best Place To Buy GeekVape Products?
---
7) Wotofo – Tanks & Mods

Wotofo never gets the recognition it deserves, so I'm going to put it out there – they're awesome and they make brilliant products.
The Wotofo Lush Plus RDA is still one of my favorite tanks of all time. Nothing else comes even remotely close to it for overall flavor.
Wotofo also makes great mods and an extensive range of tanks.
They're definitely more of a power-user brand, but that shouldn't put you off; they make great gear and I am a huge fan of them.
Best of Wotofo (Notable Products) 
Best Place To Buy Wotofo Products?
---
8) Lost Vape – Mods

Lost Vape makes some of the best-looking DNA mods around.
They do a range of flavors, from DNA 250 mods to DNA 75 mods. And they're all exceptional.
If you got the money, and you want a truly exceptional mod, grab one of Lost Vape's DNA setups.
Best of Lost Vape (Notable Products) 
Best Place To Buy Lost Vape Products?
---
9) VooPoo – Mods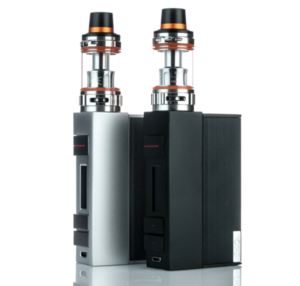 VooPoo is a brilliant mod-maker. The VooPoo DRAG is easily one of my favorite mods of ALL TIME. Ditto the Alpha One and the newly released VooPoo Too.
VooPoo mods hit like a freight train, thanks to their GENE chip, and they are built like tanks.
They also look brilliant, with elegant styling and super-simple-to-use menus.
Whenever any of my buddies ask me what mod they should get, I always say get a VooPoo one… And if that doesn't tell you all you need to know about this brand, well, nothing will!
Best of VooPoo (Notable Products) 
Best Place To Buy VooPoo Mods?
10) HCigar – Mods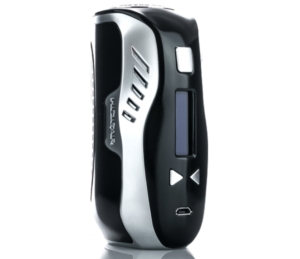 HCigar has probably one of the least cool names of any brand on this list.
But do not be fooled by its naff brand name: it makes some truly exceptional mods.
They're pricey, but like Lost Vape and VaporShark they are easily some of the best in the business.
Best of H-Cigar (Notable Products) 
Best Place To Buy HCigar Products?