Warning
: Invalid argument supplied for foreach() in
/home/richardg/public_html/wp-content/plugins/wp-compear/public/class-wp-compear-public.php
on line
523
Meet the Duke SX Stabwood Edition box mod by Vicious Ant, AKA the world's MOST EXPENSIVE box-mod!
---
What's the world's most expensive box-mod?
I don't really know if I'm 100% honest.
But the Duke SX Stabwood Edition box mod by Vicious Ant cannot be far off it — this beast costs £799.99.
There are only a handful of these mods being made, so it's limited edition, and that means, if it is taken care of, it could appreciate in value — rare things often do. It looks pretty freaking stunning as well.
I mean, just LOOK at it.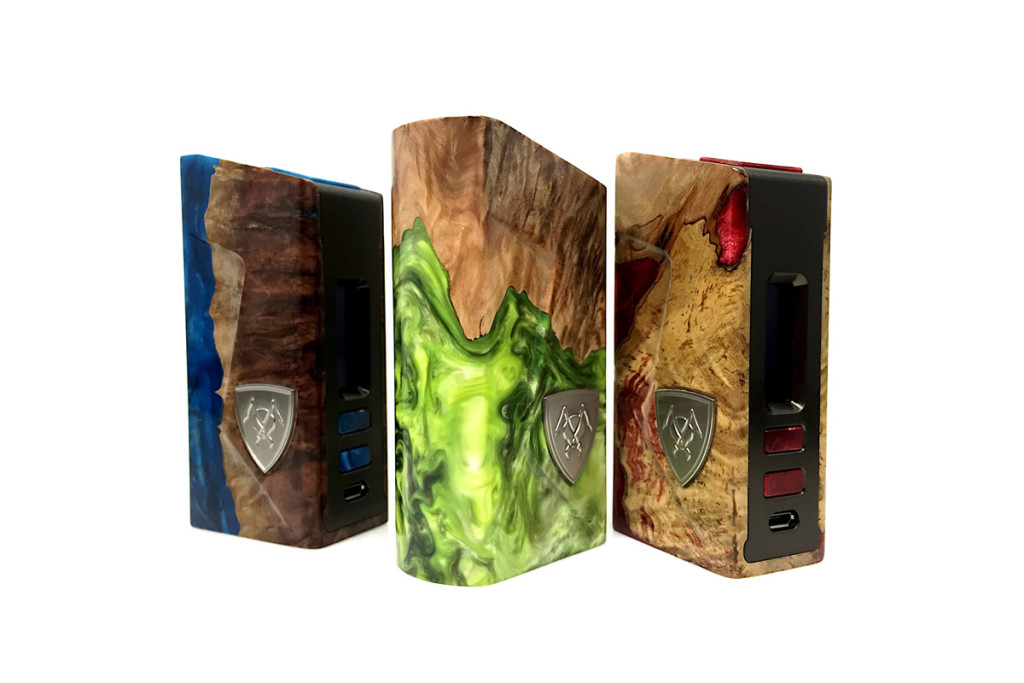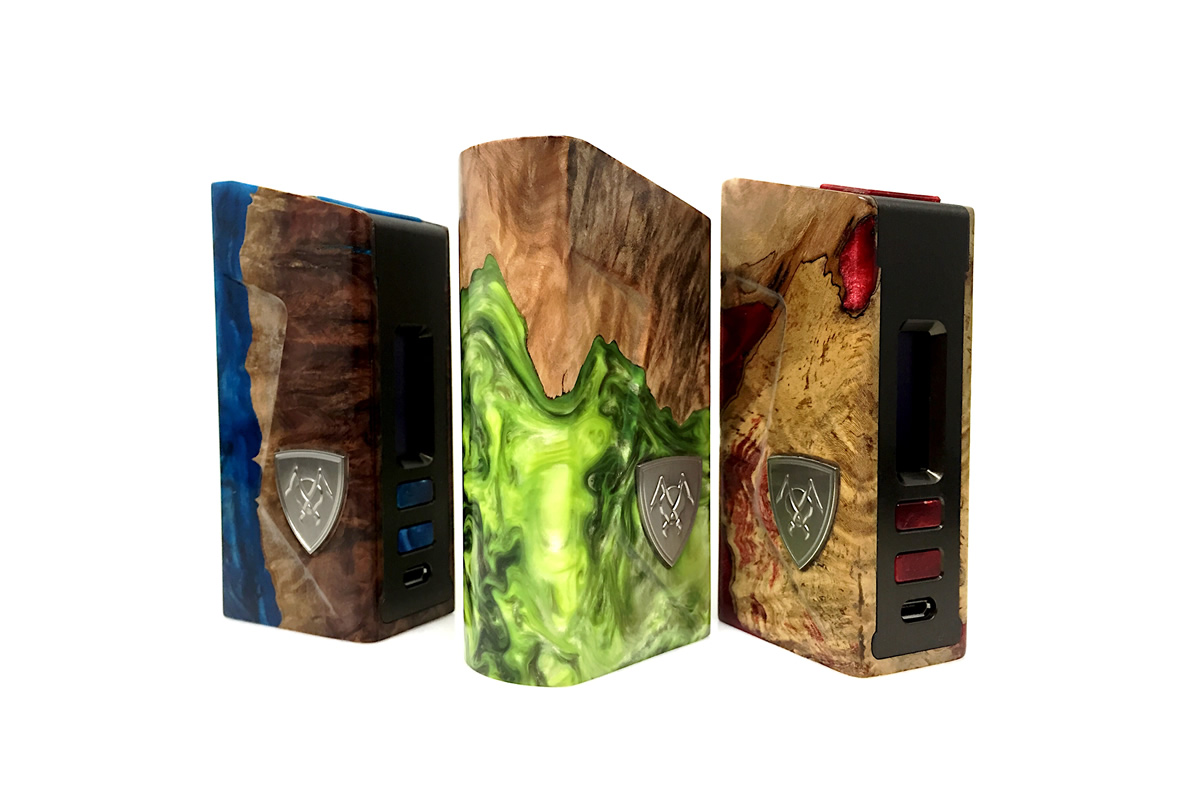 The Duke SX Stabwood Edition is powered by a bespoke SX350J V2 Mini Processor Programmed By Vicious Ant and its outer shell is made from stabilised hybrid wood that's been imported from America — and, no, we have no idea what that is either.
[Tweet "Meet the Duke SX Stabwood Edition box mod by Vicious Ant, AKA the world's MOST EXPENSIVE box-mod! "]
Fortunately, we have Google at our disposal, so here's a little explainer via North Woods Figured Woods:
"The stabilising process uses a vacuum to remove all the air from the wood, replacing it with a heat activated resin that in turn forms a polymer backbone in pieces that would otherwise be too fragile to use. Additionally, resin of different colours and shades can be used to create various effects. When coloured resin penetrates wood, it results in unique colouring of the wood, artistically highlighting splendid natural grain figures."
Available in a selection of colours, or, finishes, the Duke SX Stabwood Edition box mod is certainly one of the most eye-catching mods we've ever seen.
I'd like to say that I have tried it, but, alas, I am not a millionaire so I have yet to have the pleasure, unfortunately.
Still, it's specs and features sound pretty decent:
Duke SX Stabwood Edition Specs & Fearures
Dimensions: 47mm x 26mm x 78/88mm height
Requires 1 x 18650 Battery
Self-adjusting positive pin
Large soft click buttons
SX350J V2 Mini Processor Programmed By Vicious Ant
T7 aluminum frames L -frame
Stabilised Hybrid Wood Imported from America
Hand Polished and finished
Stainless steel emblem
Threaded battery caps with copper contacts
Each Duke SX Stabwood Edition is serialised, there's only a few being made remember, and when they're all sold they will, no doubt, become collectors items.
If there is such a thing in the vapesphere…
As the name suggests, the Duke SX Stabwood Edition is based on the Duke SX, a mod that we have tried and also included in our Best Mods of 2018: UK Edition feature.
This means you get A LOT of performance, a great set of features, support for things like TC and every mod of vaping you can think of, as well as a bunch of safety features.
But the reason this is such an expensive mod is because of the detail that has gone into constructing and creating its outer chassis. The internals are no different, really, than a mod you might pay $100 for.
Other Options For Those After A Bespoke-Looking Mod? 
There are other, premium options, however, for those after a very expensive mod. You can pick up bespoke, hand-crafted mods from a variety of speciality vendors online these days as well as from some, choice retail stores and online portals.
Just do a simple Google search and you'll find plenty of places that product custom mods. Most of them are great; though with stuff like this it is always worth being extra cautious – the vape scene is still pretty wild and there are cowboys here and there.
Mad Modder are definitely worth a look, however, as they work pretty much exclusively with EVOLV's DNA chipset and their designs, which, as you can see below, are very cool indeed.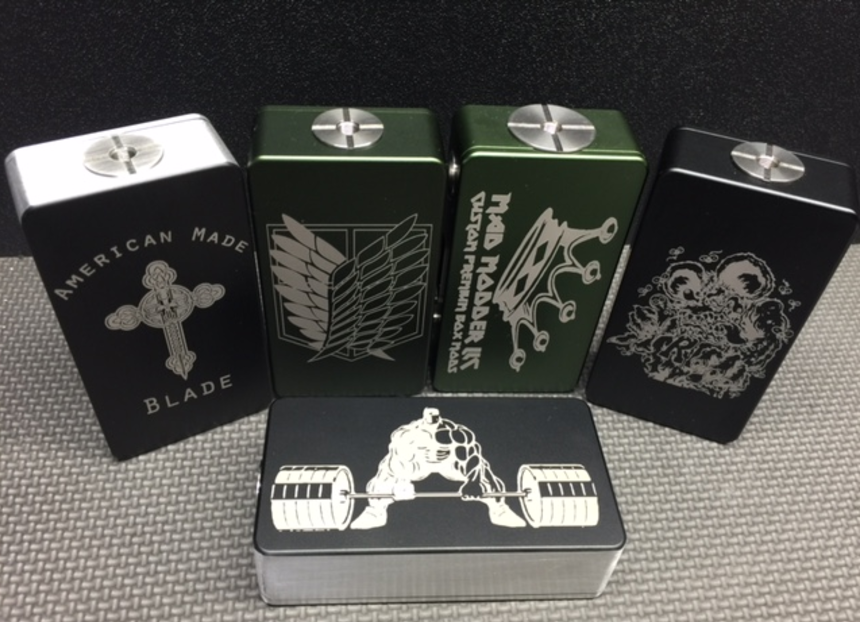 Still, even if you can't shell out for a custom-designed mod, there's always plenty of exotic box mods to choose from that you won't see many people using.
You Don't Have To Spend MASSES of Money For A Good Vape Mod
Far from, in fact.
You can get some really awesome setups for well under $100, as you can see below.
These mods are what our team are using right now (early 2018).
They're all solid performers that look great and vape brilliantly.