What are the best SMOK mods you can buy right now? Good question – these are the best SMOK mods we've tested in the past 12 months
SMOK is basically the biggest brand in the vape space. Like Apple or Samsung, most people with even a passing interest in vaping have heard of SMOK – or used or owned one of its products. But what are the best SMOK mods you can buy right now?
Like a lot of things in the vape space, SMOK products aren't perfect. There is a wealth of bad blood around between SMOK and some of its customer base and a lot of this is down to the company's customer service and overall quality control on its products.
I have used A LOT of SMOK products over the years, from tanks to mods, and, admittedly, I have never experienced any issues. I have had plenty of other devices that either haven't worked and/or broken shortly after purchasing them.
And, yes, it really does suck when this happens, which is why you should ALWAYS go through reputable retailers with decent returns policies because, despite the growth of the scene, the vape market is still something of a Wild West with plenty of cowboys who will be more than willing to take your money.
Right, enough of that. You're here because you're interested in finding out what the best SMOK mods are, so let's cut to the chase and get into what are the best SMOK mods you can buy right now, according to me (a guy that has used ALL of them).
The BEST SMOK Mods – SMOK ProColor 225W Mod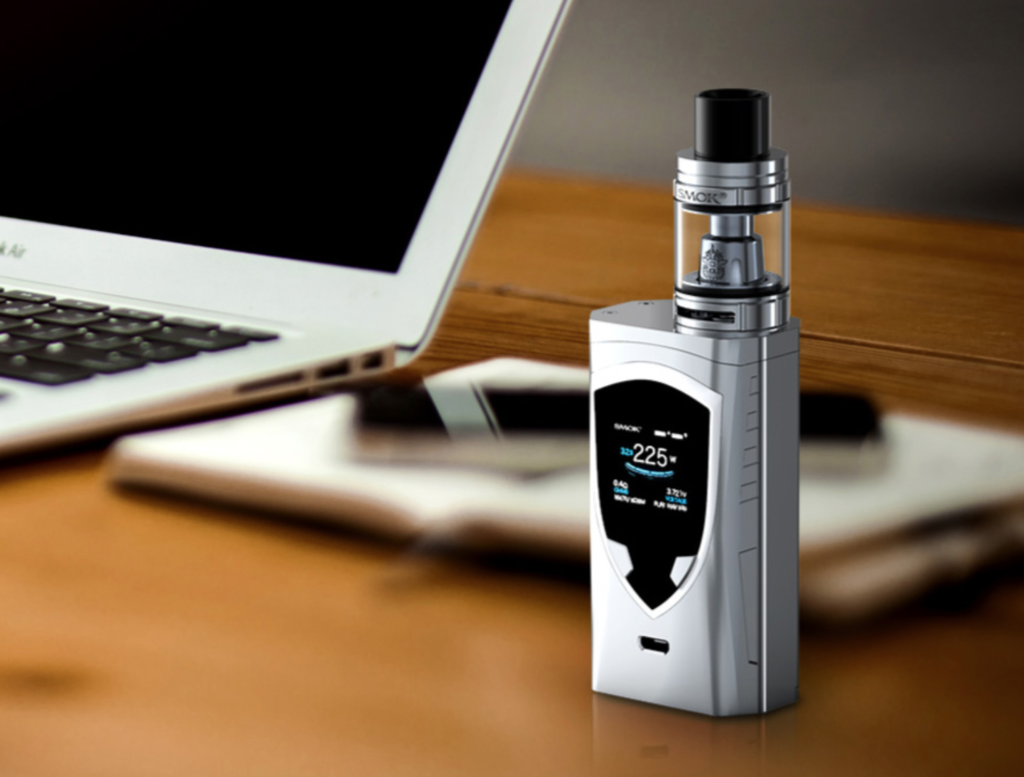 The ProColor is the newest addition to SMOK's ever-growing fold of high-power, high-performance mods. The SMOK ProColor 225W Mod is the successor of the hugely popular SMOK Alien 220W, which is widely regarded as one of the best mods of 2016/17.
The SMOK ProColor 225W Mod is much the same deal, only it features one pretty quirky gimmick – it lights up like a Christmas tree when you're using it. There are 12 colours to choose from and they can also be programmed with things like different timing signatures and what not.
As I said: this is a gimmick, but even I'll admit that it does look pretty cool.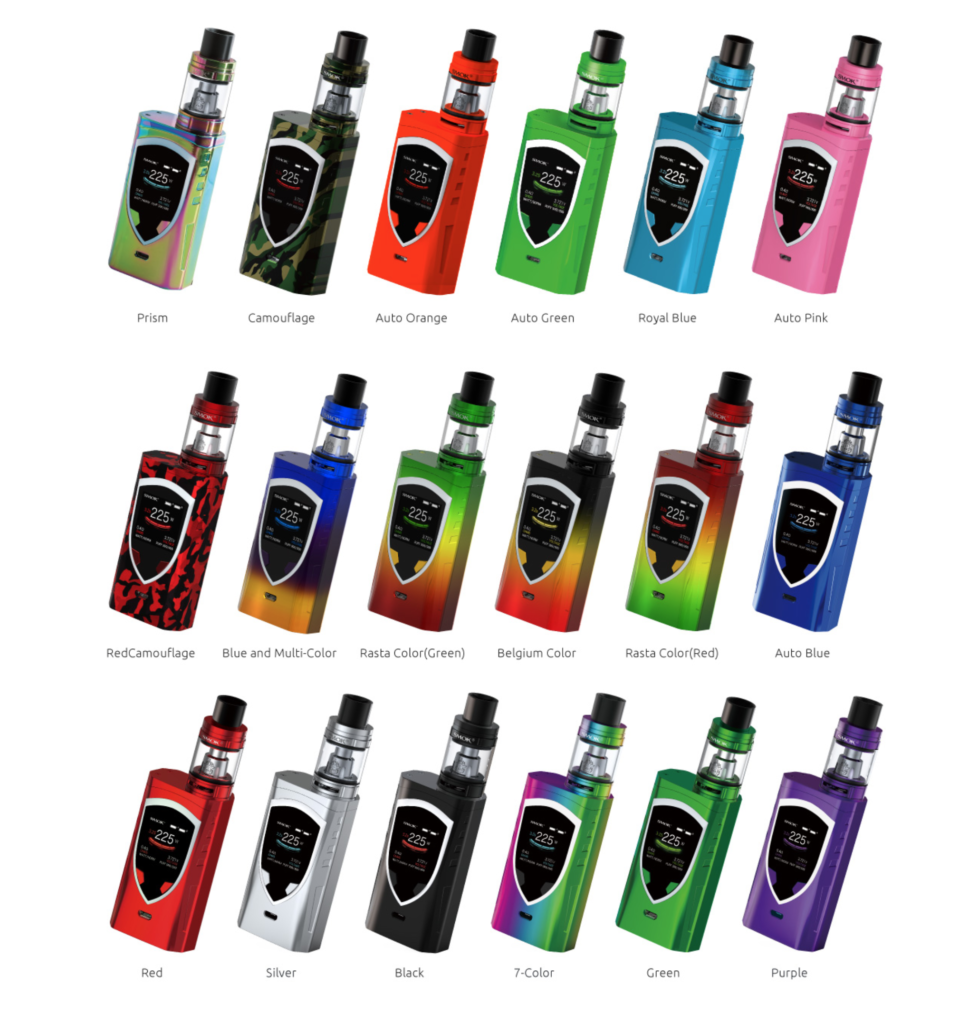 The overall design and finish of the mod, however, is very impressive and I love that SMOK uses OLED display on all its devices now; going to LCD just isn't an option after you've experience OLED.
The SMOK ProColor 225W Mod runs on two 18650 battery cells, features three power modes – Hard, Soft, and Normal – and has a very decent TC vaping mode, with pre-heat, if that's your bag. Personally, I never TC vape.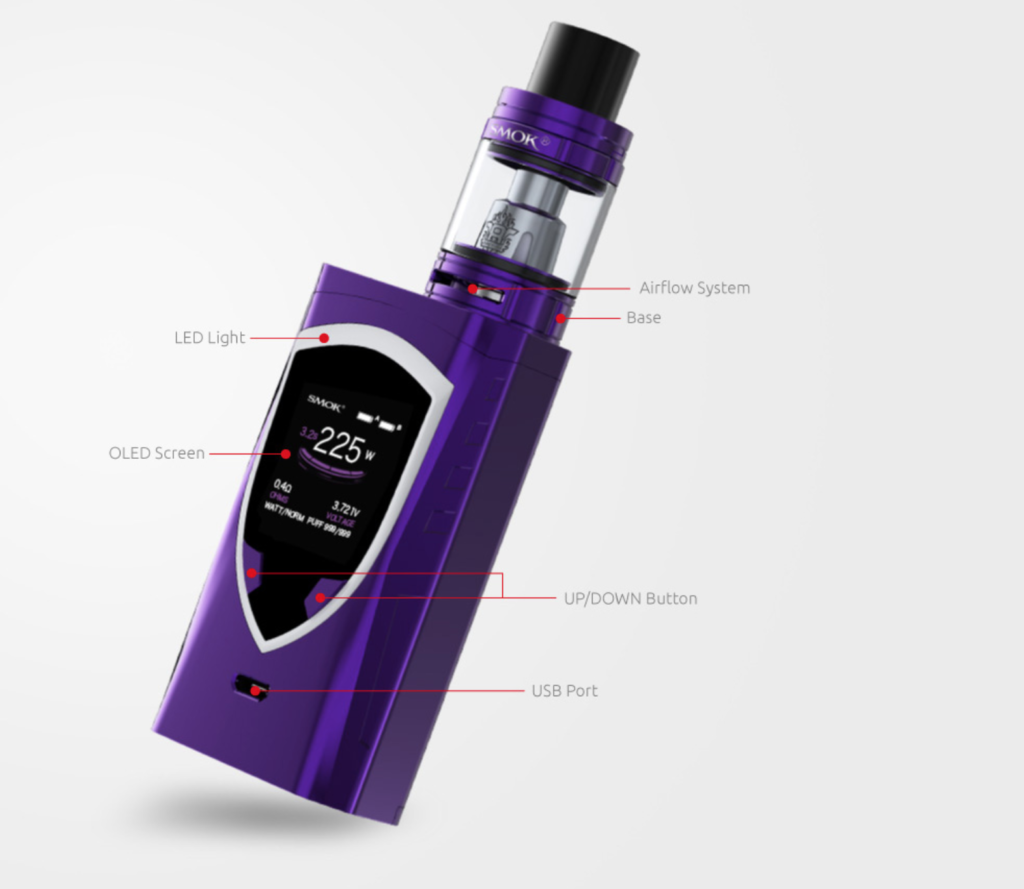 If you want the latest and greatest SMOK mod, this is the one to go for. As an added bonus, you also get the excellent SMOK TFV8 Big Baby sub-ohm tank, which, again, is another excellent addition to an already very solid proposition.
---
The BEST SMOK Mods – SMOK Alien 220W Mod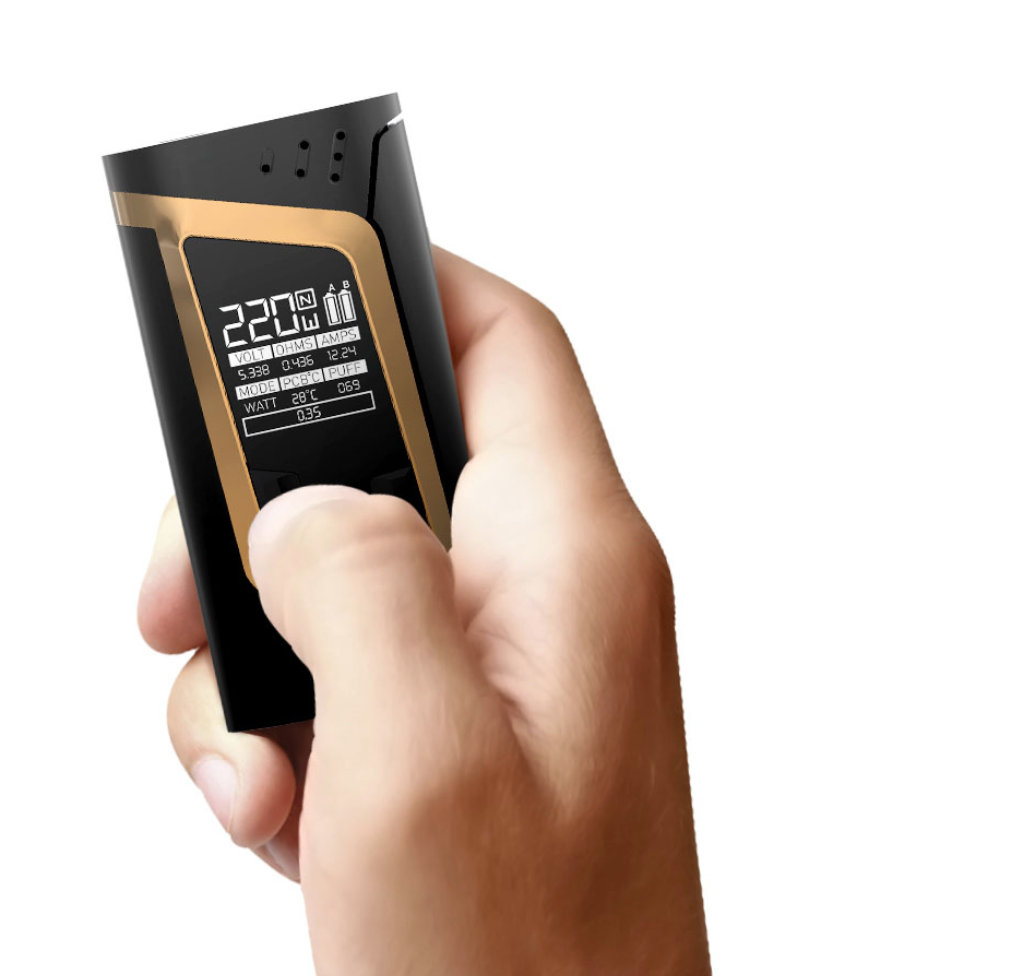 Loved by many, hated by a few, the SMOK Alien 220W, if you've been around the vaping scene for awhile, needs zero introduction. It is one of the best selling mods of all time and is used by vapers of all styles, backgrounds, and creeds.
I ran SMOK's Alien 220W for a good six months, before swapping it out for the VooPoo Drag 157W, and I have nothing but good things to say about this device. It works like a dream and is a pleasure to live with on a daily basis.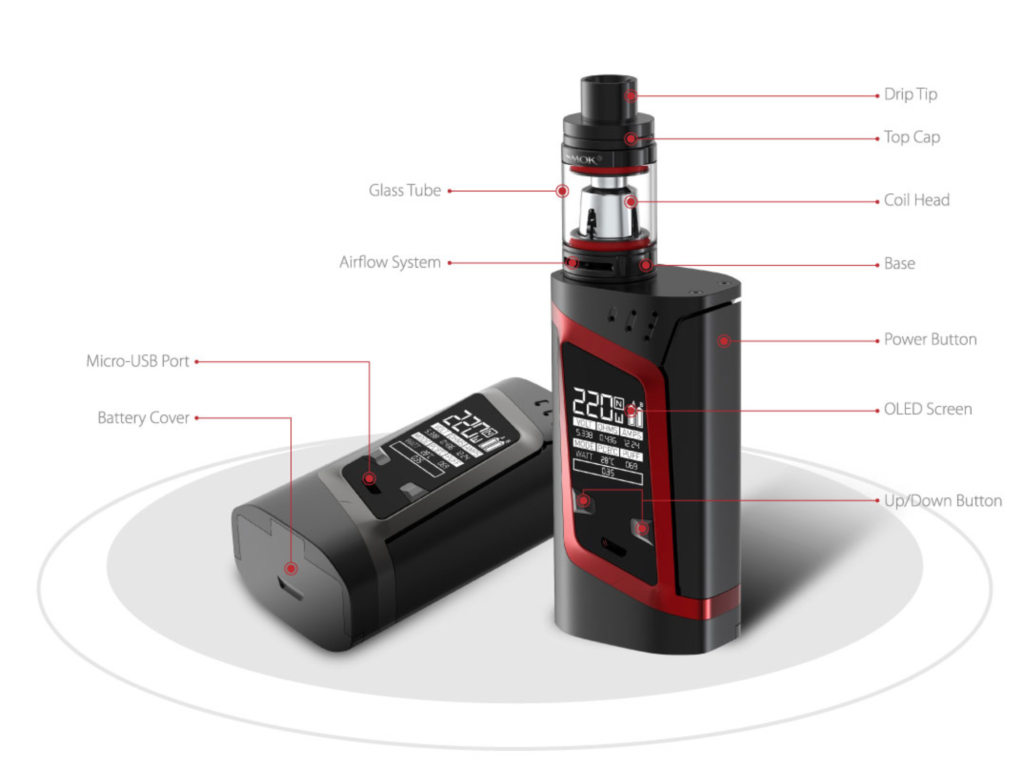 I've never been a massive fan of the way it looks, if I'm 100% honest, but overall it is definitely one of the better mods I have used for a prolonged period of time in the past year or so.
Like the SMOK ProColor 225W Mod, it has three power vaping modes, an OLED display, and excellent TC options with pre-heat. And now, because it's no longer the top dog, you can pick one up for a lot less than usual.
It too also comes with the SMOK TFV8 Baby Beast.
And because this is a SMOK mod we're talking about, you have a truly gargantuan choice of colour options for the SMOK Alien 220W – like over 20+!
---
The BEST SMOK Mods – SMOK T-Priv 220W Mod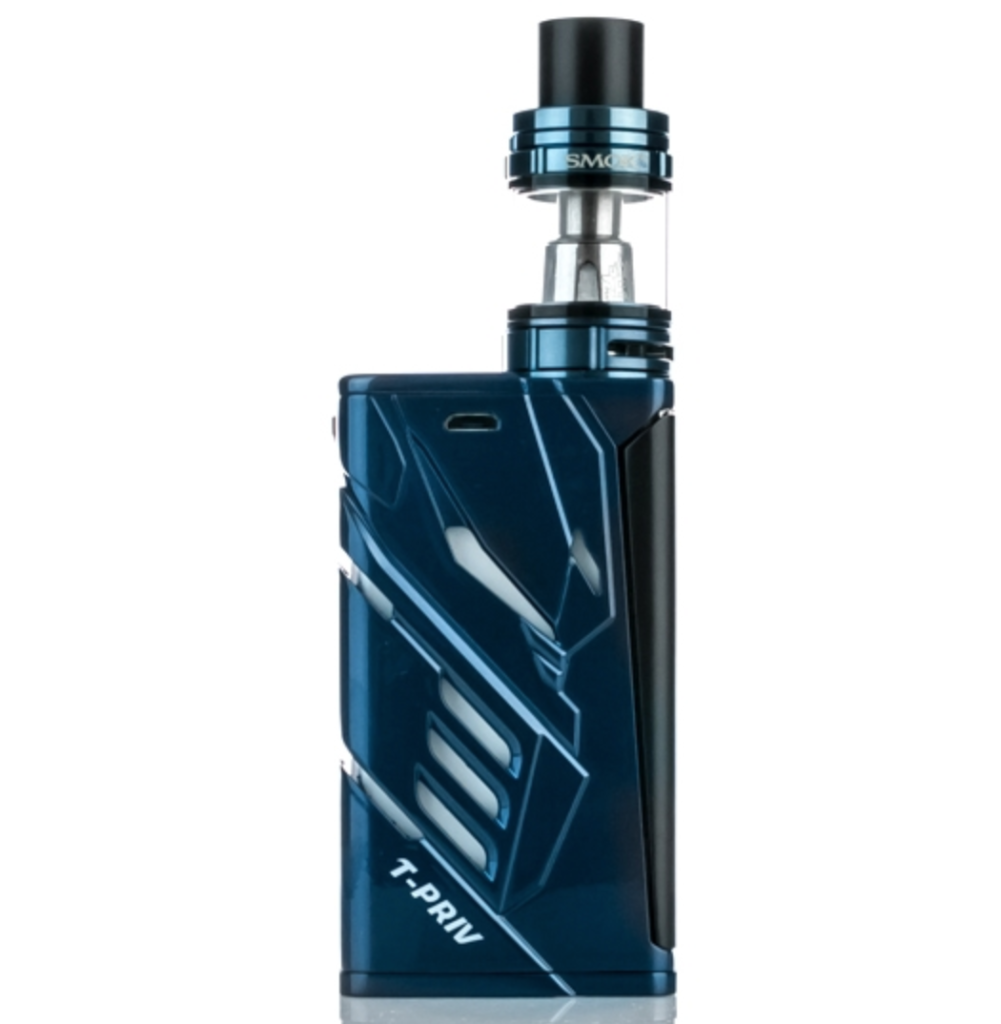 The SMOK T-Priv 220W Mod is my favourite mod on this list. Why? Simple: I love the way it looks – it is easily the best looking SMOK mod around right now.
I know, I know – looks are subjective. But this thing is still damn gorgeous, especially compared to the SMOK Alien, which is kinda just weird looking. I find it too thin and long, whereas the SMOK T-Priv 220W Mod is just perfectly proportioned.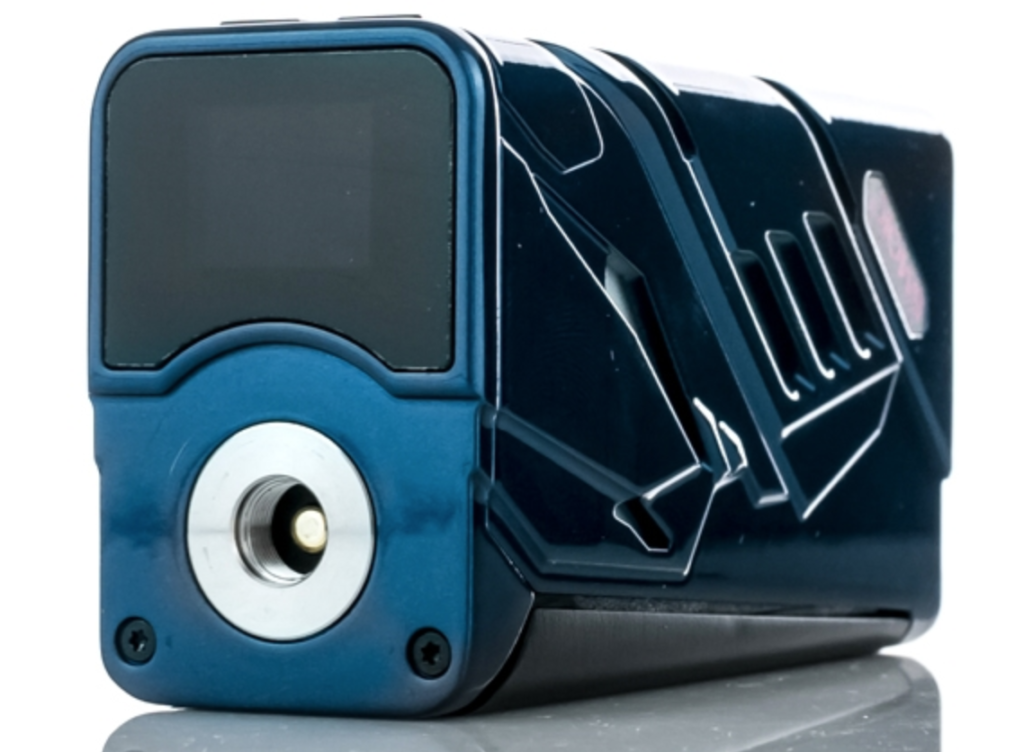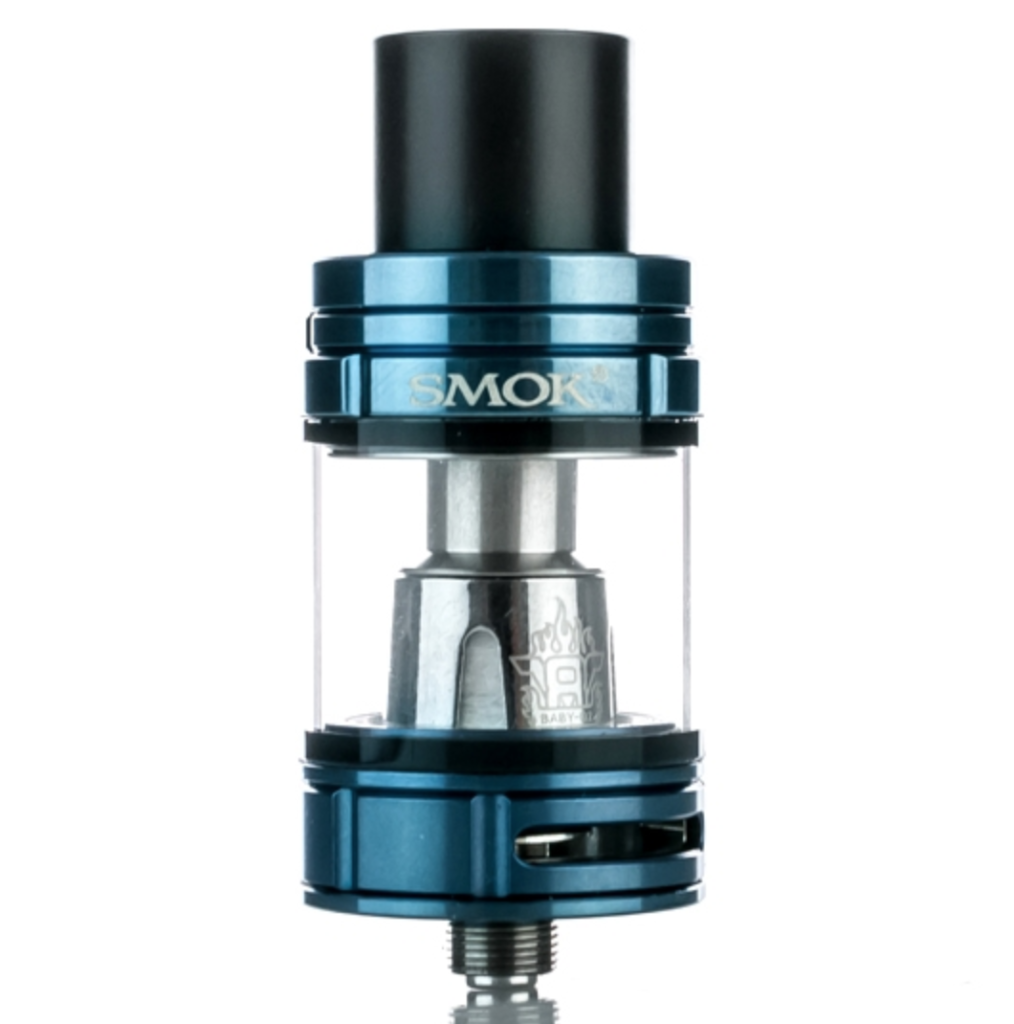 The SMOK T-Priv 220W Mod is also features flashing lights too, though you have less options than you do with the ProColor – only nine this time (cyan, white, rainbow, red, green, blue, yellow, magenta, and RGB).
The SMOK T-Priv 220W Mod ships with the SMOK TFV8 Big Baby Beast and is available with all the same software and power modes as the Alien 220W and the ProColor 225W, as SMOK uses the same chipset in all of its mods.

I like the lights implementation on the SMOK T-Priv 220W Mod, and I also really enjoy using its squeeze-to-fire key when vaping, as you don't have to accurate when holding the device.
As mentioned above, I also think this is the best-looking mod SMOK makes right now, so, yeah… this would probably be the one I'd go for if I were in the market for a new SMOK mod.