You CAN get decent vape gear from Amazon
Amazon isn't known for being great for vape gear and you are almost certainly better off sending you business to a bespoke, online retailer like DIRECTVAPOR, VaporDNA and VaporBeast.
With these guys you're getting experience, quality service and you're supporting the vape scene. These are all good things. But here's the rub: if you use Amazon a lot or have gift cards you need to use, why not use them to get some vape gear in?
I bought my first ever box-mod on Amazon. This was many, MANY moons ago now and it was the Innokin MVP, if you were wondering. Since then I tend to stick to the gear we're sent for review or, if I'm in a pinch or there is something I REALLY want I will check my local vape shop.
But when you're just starting out a lot of people's first idea is to check Amazon for goods and deals. It is the biggest online retailer in the world, so the logic behind this is sound.
Amazon never used to have a good reputation for vaping goods.
eBay is also a viable option for low-cost vape gear as well. You can use the widget below to see what's on offer.
But that is now changing, as vape products become more popular with users all around the globe.
But YOU CAN get decent vape gear on Amazon.
eBay – especially if you're in the UK – is great for picking up E Juice as well. Even with the TPD in full swing, you can still pick up 60ml and 120ml bottles of E Juice.
How long this will last for remains to be seen. Government stooges are now actively clamping down on traders that don't respect the TPD laws, however, there are still some out there throwing caution to the wind. You just have to find them.
If you have Amazon Prime, you can get a lot of essentials next day as well. Things like Cotton Bacon, spare coils, wires, and pretty much everything else in between. I find myself using Amazon for this sort of stuff more and more, as I am a Prime Member.
I've included a bunch of interesting products I found on Amazon below but if you're looking for something specific I took the liberty of collating a bunch of searches for key product types below.
All you have to do is click on the link to see a selection of the best products from each category that Amazon has to offer:
Here's a breakdown of the some of the coolest vape stuff you can buy from the world's biggest online retailer RIGHT NOW.
Vape Mods

Specs & Features
Utilizes (1) 18650 Battery (Sold Separately)
Firing Modes: VW, Bypass, TC-Ni, TC-Ti, TC-SS, TCR-M1, TCR-M2, TCR-M3
Wattage Range: 1W – 75W
Temperature Range: 200F – 600F / 100C – 315C
Resistance Range (VW): 0.1 – 3.5 ohm
Resistance Range (TC): 0.05 – 1.5 ohm
On-Board Charging
Firmware Upgradeable
OLED Screen

Specs & Features 
Variable wattage: 1 – 200W
Temperature control: 100 – 300C / 200 – 600F (Ni, Ti or SS)
Resistance Range: 0.05 – 1.5 ohm (TC) / 0.1 – 3.5 ohm (VW)
Output modes: VW / TC-Ni / TC-Ti / TC-SS / TCR Mode
Innovative look of Reuleaux Series
New 0.96 inch OLED screen and interface
Upgradeable firmware
Reverse polarity protection
Magnetic battery cover
Optimized heat dissipation design
Micro-USB port for charging and upgrades
Spring-loaded SS 510 connection
Powered by three 18650 batteries (sold separately)
Designed by JayBo

Specs & Features
Temp Control
Max Wattage: 160W
Temperature Range
Min Temp Mode Resistance: 0.05ohm
Min VW Mode Resistance: 0.1ohm
TC Output modes:
Ni200, Titanium, 316L Stainless Steel
7mL Tank Capacity
Pre-Made Replacable Dripping Coils
Compatible with Dripbox replacement Coils
Bottom Feeding Juice Design
Powered by 2 18650 Batteries (Sold Separately)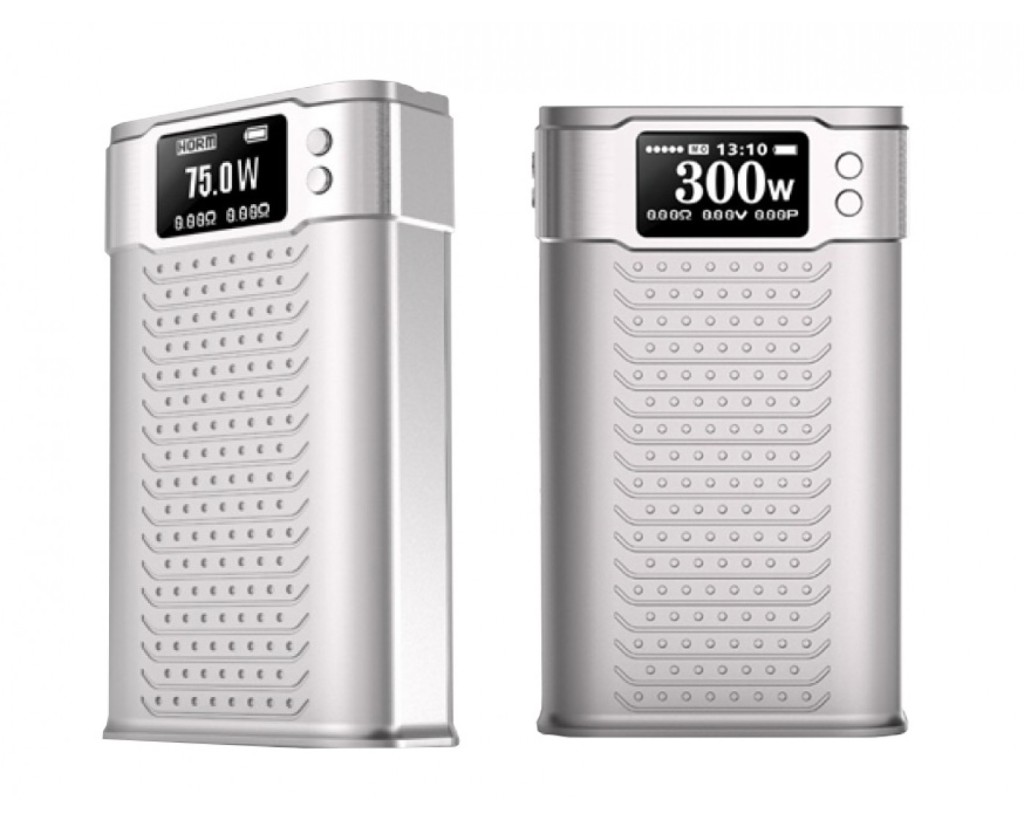 Specs & Features
Variable wattage: 1-300W
Temperature control range: 100-315'C(200-600'F)
Output voltage: 0.8-12V
Resistance range: 0.1-3.0ohm(VW)/0.06-2ohm(TC)
SS/Ni200/Ti wire support
Bigger OLED display, easy to read
Creative transformers shape
Schematic diagram
More venting holes for better heat dissipation
Multiple protections
Micro-USB port for firmware upgrading only
Magnetic back cover
Houses three 18650 battery (batteries sold separately), long battery run-time
510 threading connection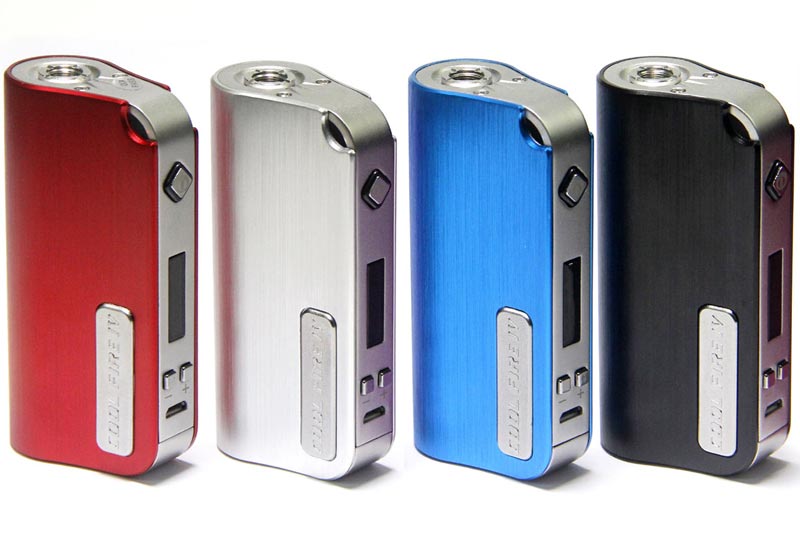 This is a great little setup for anyone who's just starting out in vaping, or what's to upgrade from an ego-style vape pen. It's not too big, packs in plenty of power and has tons of features, as well as plenty of built in failsafes for a clean, super easy vaping experience.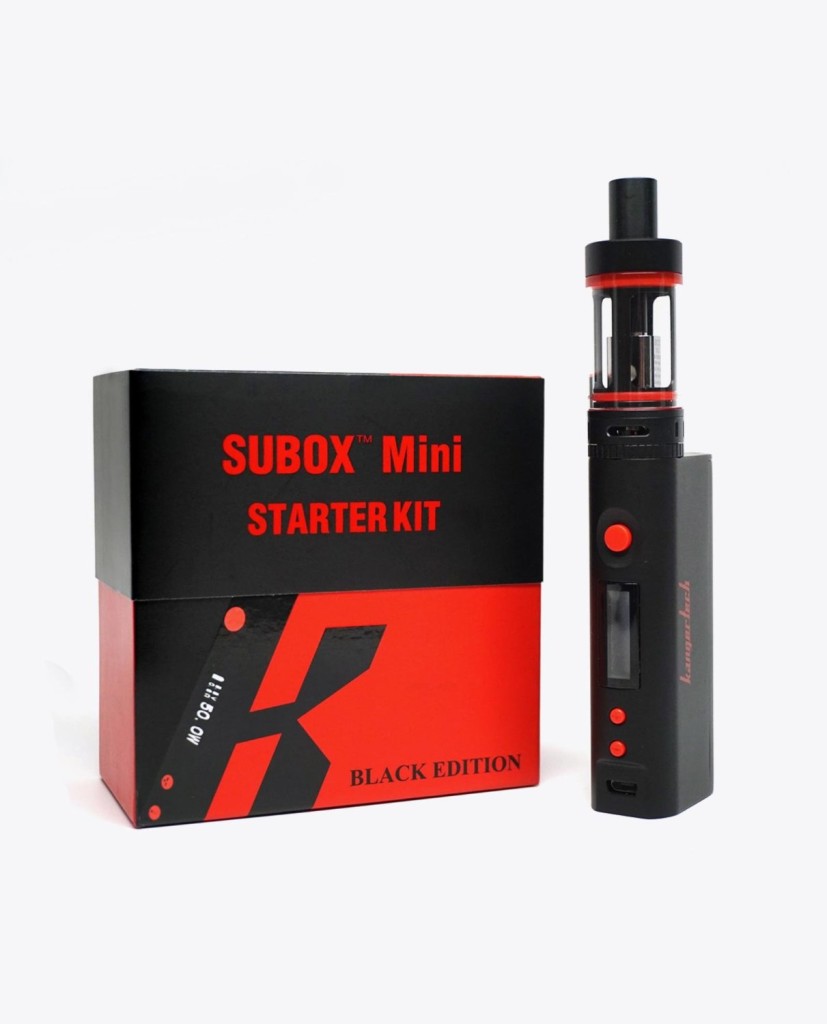 Another classic starter kit, the Kanger White Subox Mini not only looks great but it is also very cost-effective, making it ideal for those interested in vaping or a gift for someone that you want to stop smoking.
This is a great little box-mod. It's powerful, looks great and will run pretty much anything you can throw at it. This is a slightly more advanced mod than the previous two, but is definitely worth a look even if you're just starting out.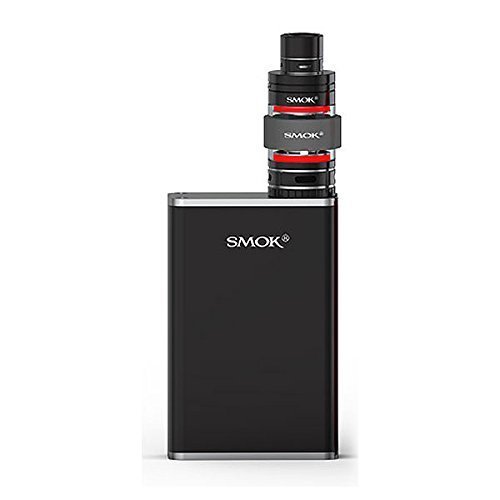 SMOK is one of the biggest and most respected brands in vaping. So you're in good hands.
I like the DRIPBOX, but it isn't something I'd use a lot. I outlined why in our Kanger DRIPBOX Review, so if you want a more detailed explanation about this device and how it functions be sure to check that out.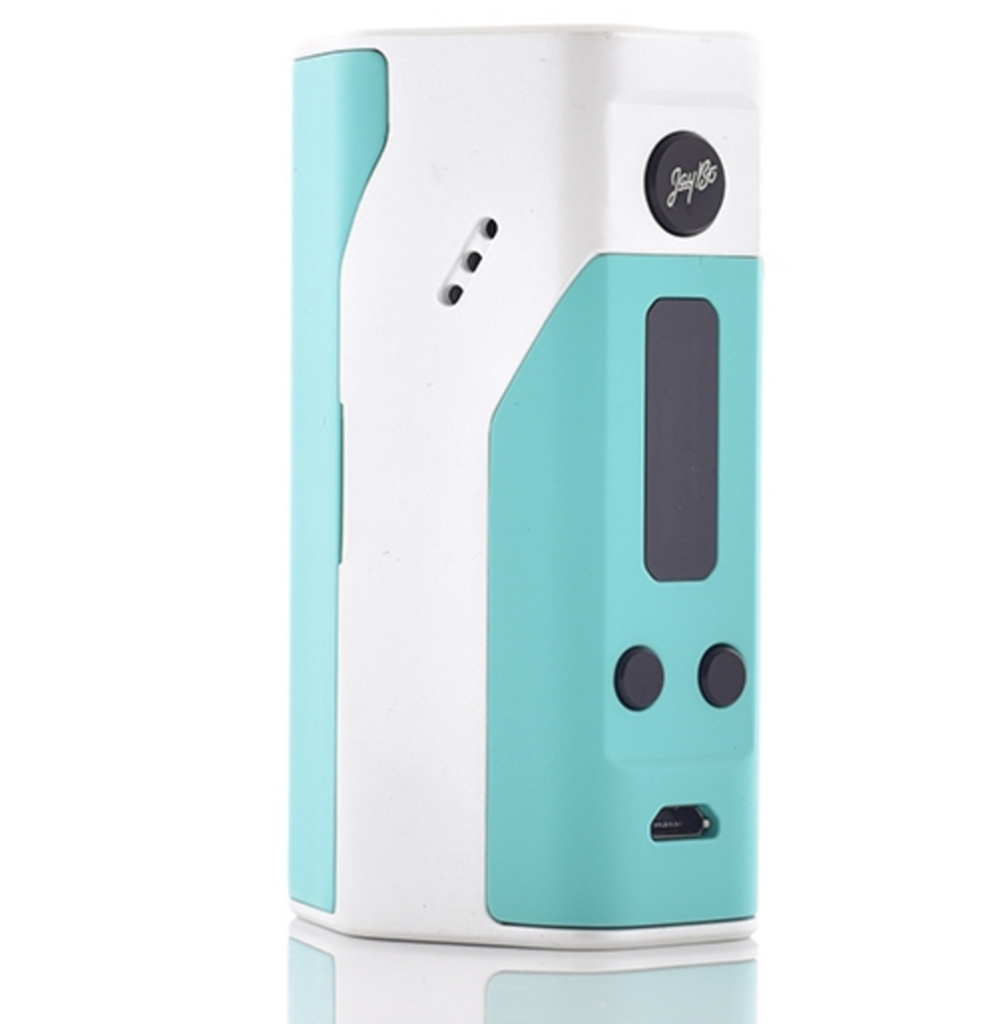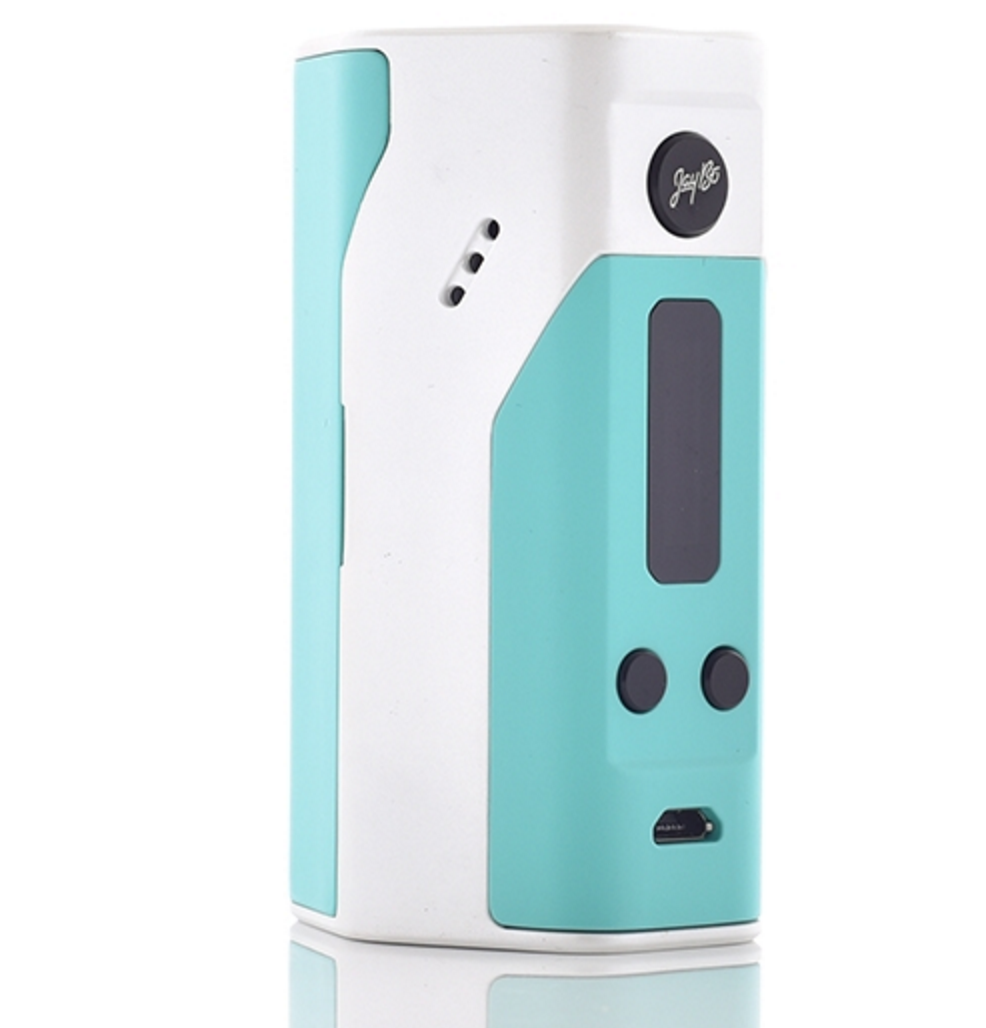 This is one of the best box-mods on the planet right now. Period. Read our full review HERE.
This is also one of the best (and cheapest) mods you can buy right now. We absolutely loved the JoyeTech Cuboid 150W when we tested it — it has everything you could want. And all for under $50.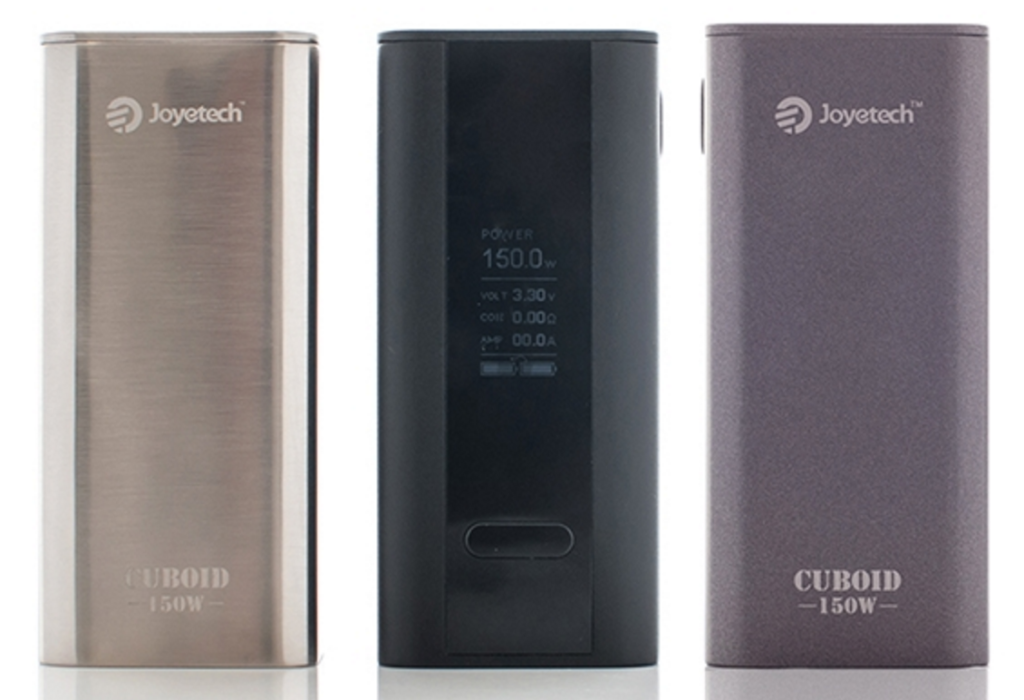 Talk about a BARGAIN
Vape Tanks
I paid £38 for my SMOK TFV8 two months ago. That's A LOT. But I do LOVE this tank. What does annoy me, though, is that you can pick on up on Amazon right now for £30, which is quite a decent saving.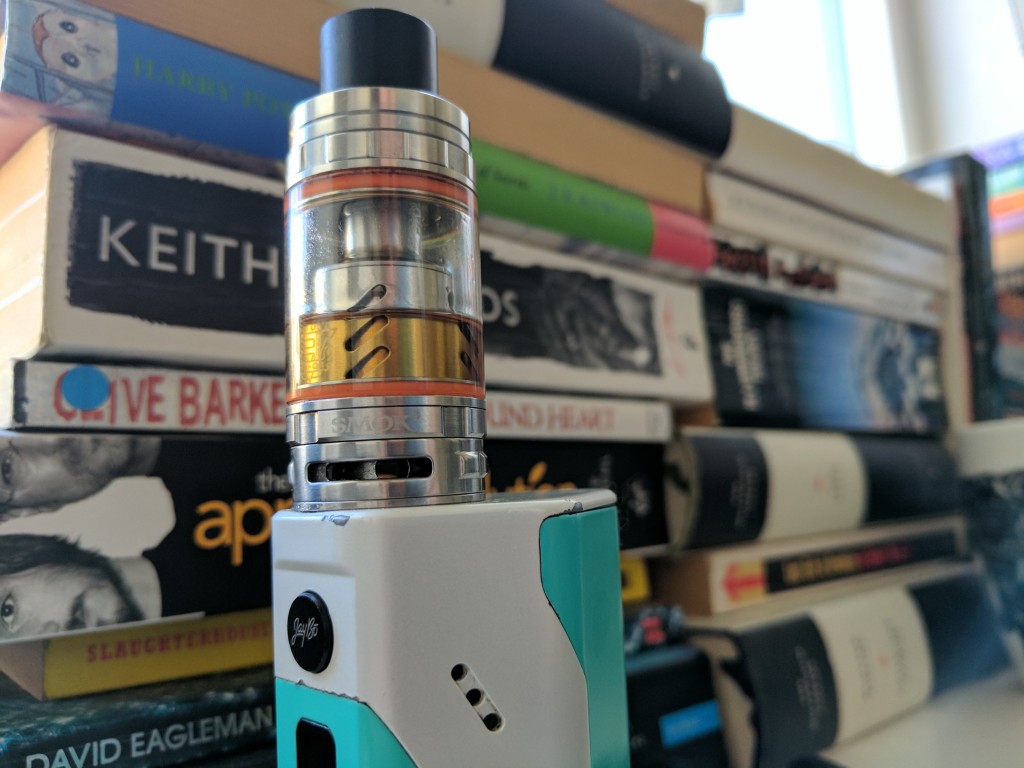 In the US? You can grab one for even less – $31, to be precise!!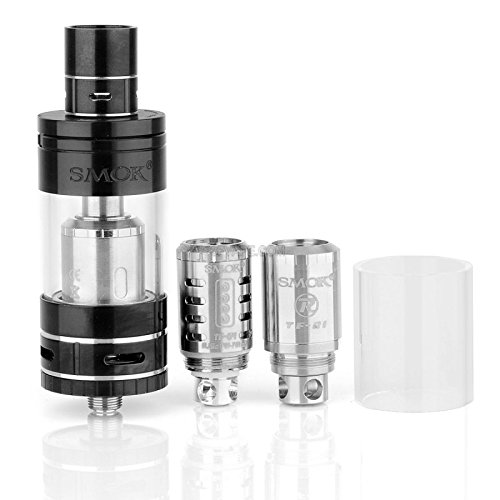 A decent tank made by a very decent company. Great for those that want a stress-free vaping experience.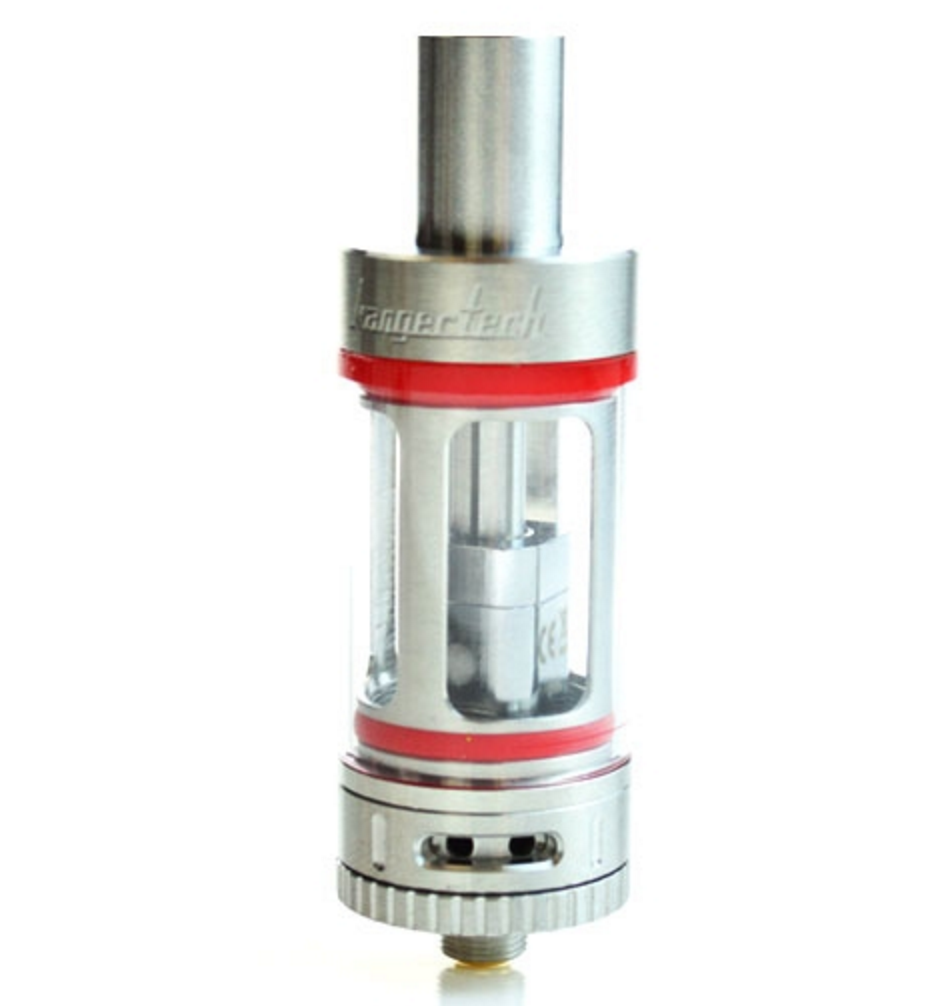 Perhaps one of the most-used tanks on the planet. Walk around and you'll people using this tank EVERYWHERE.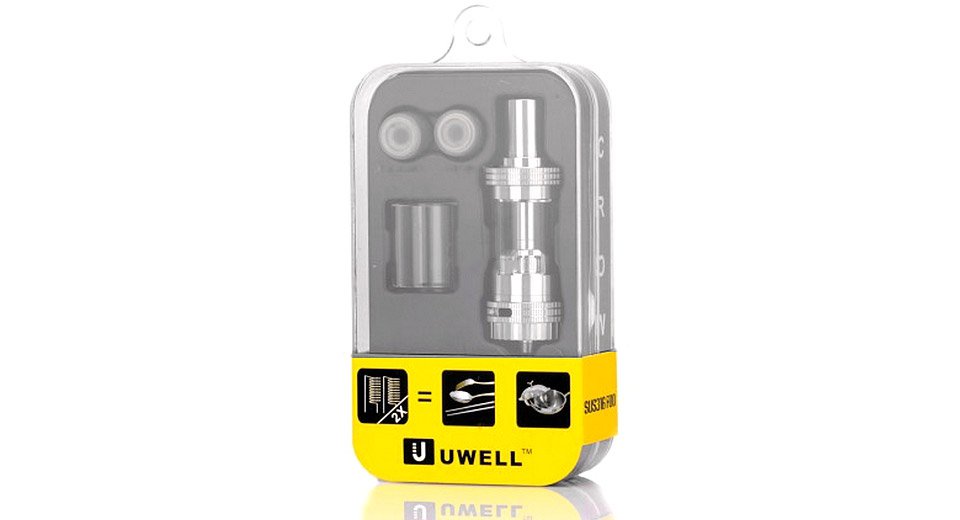 The KING of tanks. The best and most trusted tank of 2015 — bar none. This thing is phenomenal. Read our UWELL CROWN Review to find out why this thing kicks so much ass.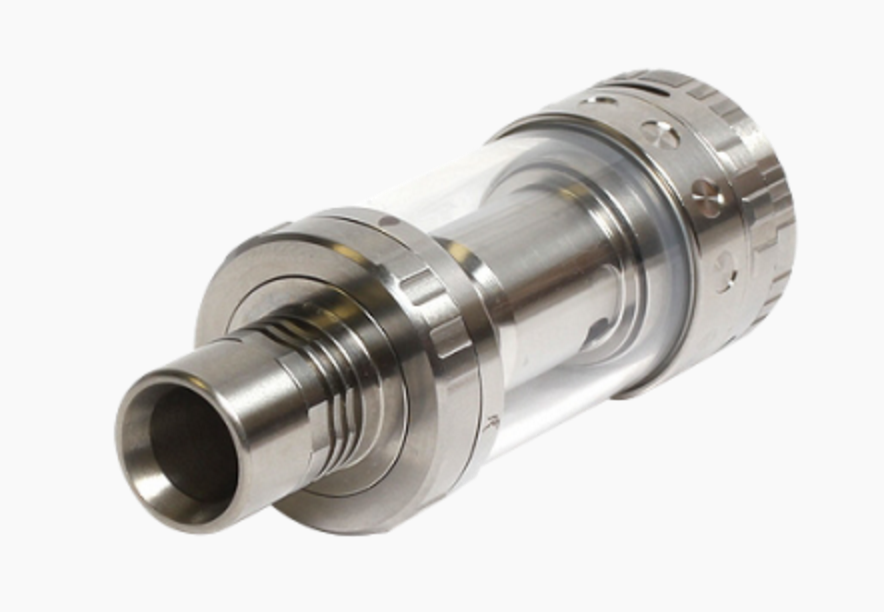 Another of VapeBeat's favourites: the TRITON 2 picks up where the original TRITON left off and it is one hell of a setup. In fact, I am vaping on one right now. Check out our TRITON 2 Review to find out more.
Vape Accessories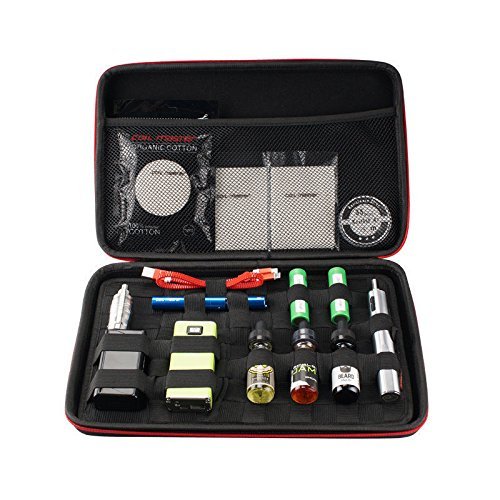 Travel much? If so, you need something like this in your life, especially if you can't bear to not take all your vape gear with you when you travel to work, on holiday or just away for a break at the weekend.
This is one of the best and safest battery chargers in the business. I've been using mine for a couple of years now with ZERO fuss. The NITECORE i4 is packed full of safety features, which takes the guess work out of charging — if your battery is in wrong it won't charge. Wrong type of connection or bad cell? No charge.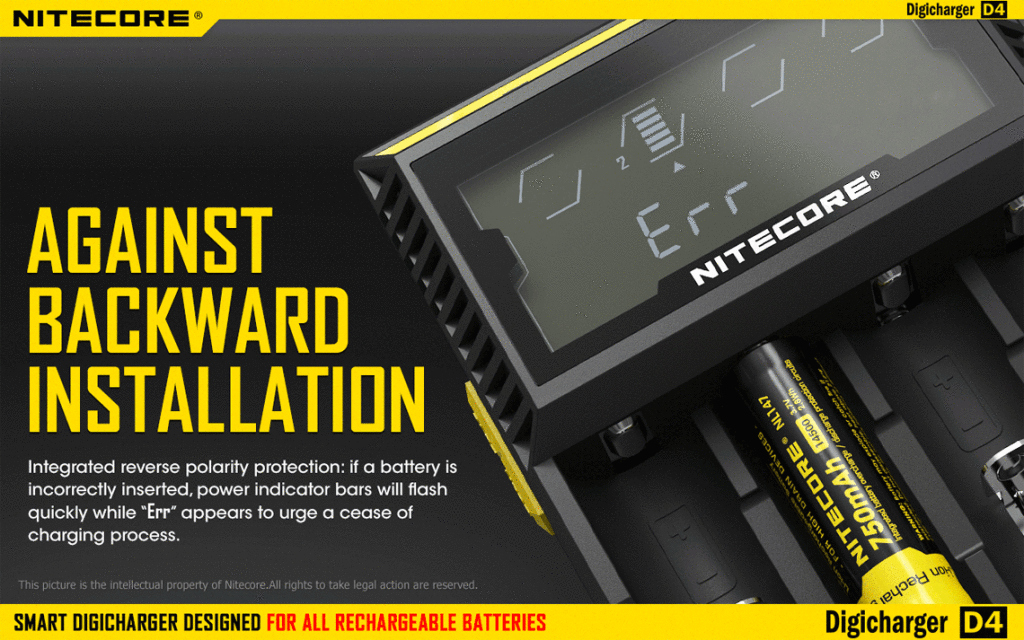 This is a MUST HAVE for all vapers. Check out our NITECORE d4 Review for a more detailed breakdown on this awesome little gizmo.
Yes, this is a jewellery polisher and, yes, it is designed, predominantly, to clean, well, jewellery. But guess what: it also doubles as a great little machine for cleaning all your tank's bits and bobs, making sure they're clean as a whistle and as good as when you first bought them.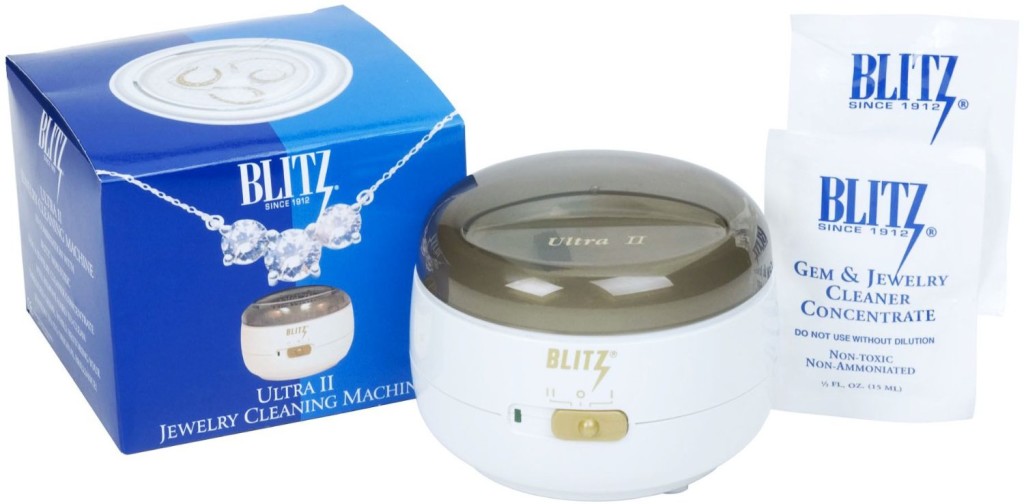 I know, I wasn't convinced until I gave it a whirl myself — talk about a vape hack!
Not find what you're looking for? Use the Amazon Search Widget below to explore other options!
---
| E JUICE BRAND | MICRO-REVIEW | RATING | PRICE | BEST PLACE TO BUY |
| --- | --- | --- | --- | --- |
| ONE HIT WONDER | OMFG! | 10/10 | $49.95 (180ML) | DIRECTVAPOR |
| ANML E JUICE | TASTY AS HELL | 9/5/10 | $29.99 (60ML) | VAPORDNA |
| DINNER LADY E-LIQUID | GORGEOUS | 10/10 | £14.99 (10ML) | UK ECIG STORE |
| VAPORFI – MULTIPLE LINES | HIGH-QUALITY-SHIZZ | 9/10 | VARIES BY RANGE | VAPORFI |
| COSMIC FOG | LEGENDARY STUFF | 8.5/10 | $23 (60ML); $44.95 (100ML) | DIRECTVAPOR |
| NAKED E-JUICE | SO VERY MOREISH | 9/10 | $21.95 (60ML) | DIRECTVAPOR |
| BEARD VAPE COMPANY | EPIC. JUST EPIC | 9.5/10 | $23.95 (60ML) | DIRECTVAPOR |
| JUICE ROLL UPZ | FLAVOUR-EXPLOSION | 9/10 | $24.95 (60ML) | DIRECTVAPOR |
| ELEMENT | EXTENSIVE LINEUP | 8.5/10 | $29.95 (60ML); $12.05 (20ML) | DIRECTVAPOR |
| FLAWLESS | LOVELY STUFF ALL ROUND | 9/10 | $24.99 (60ML) | VAPORDNA |
| VAPETASIA | LIKE LICKING A STAR | 9/10 | $23.95 (60ML) | DIRECTVAPOR |
READ THIS NEXT: 
---